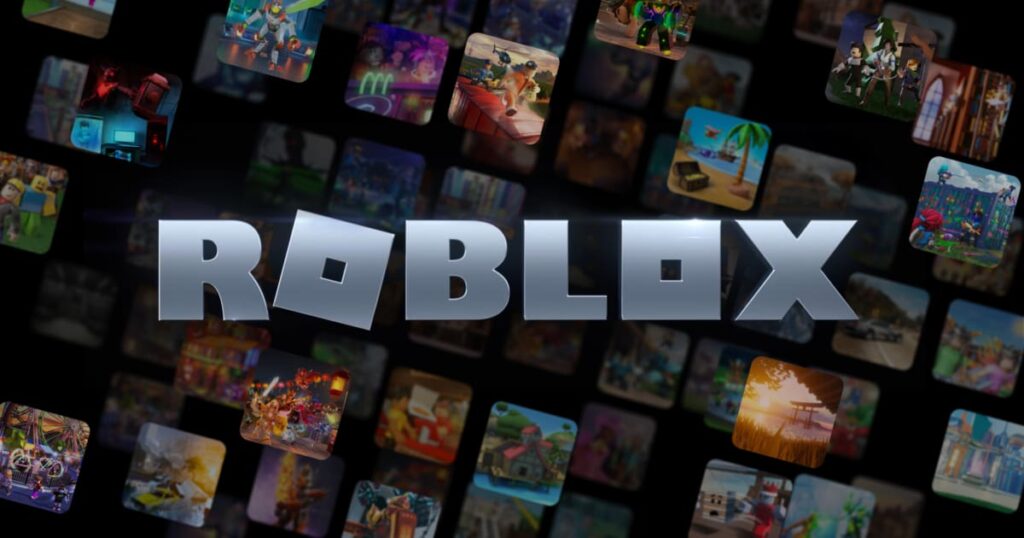 Roblox is a platform filled with countless games, providing endless opportunities for players to explore and play. However, the experience can come to a halt if you encounter the frustrating Roblox error code 268. This error not only prevents you from enjoying the game with your friends, but it also tends to persist even after attempting common fixes like rebooting your PC or restarting the game.
Therefore, if you come across the frustrating Roblox error code 268 during gameplay, it indicates that you have been unexpectedly kicked out of the game because of client behavior issues. But worry not! This guide is here to provide you with step-by-step instructions on the causes of error 268 and get back to relishing your gaming venture without any possible difficulties.
Also Read- How To Fix Roblox Error Code 279
What is the Roblox error code 268 and what causes this error to occur?
Roblox error code 268 is a disruptive occurrence that can hinder players from fully experiencing the game. The accompanying message, "You have been kicked due to unexpected client behavior" indicates that the game has detected unusual or unexpected behavior from the player's client, leading to their removal from the game session.
There are several potential causes for error code 268. One common cause is browser compatibility issues, where the player's web browser may not be fully compatible with Roblox, resulting in conflicts that trigger the error.
Another possible cause is conflicts with third-party programs or software running concurrently with Roblox, such as antivirus programs, firewalls, or other applications that may interfere with Roblox's operations. Additionally, conflicting internet settings, such as network configurations or proxy settings, can also trigger error code 268, disrupting the game experience.
It can be especially exasperating when you're in the middle of an enjoyable gaming session with friends, only to have your progress abruptly halted by the game-breaking error code 268. This unexpected interruption can disrupt the flow of gameplay and dampen the overall enjoyment of the game, leaving players feeling frustrated and disappointed.
Also Read- How To Fix Roblox Error 524
How do I get rid of Roblox error code 268?
Method 1: Clean Install Roblox on your PC
This method for resolving Roblox error code 268 is helpful because it addresses potential causes of the issue, such as conflicts with third-party programs, corrupted game files, and network settings. The following steps will delete any Roblox folders in the %LOCALAPPDATA% directory, and run commands to flush DNS and reset Winsock, which helps reset the game's settings and configurations to their default state. This can potentially resolve any conflicts or issues that may have been causing the error code 268 to occur.
First, you have to click on the Start option and jot down or paste appwiz. cpl into the search box found in the taskbar on your Windows OS, and after that press enter.
Then, you will be directed to the Program and Features windows, scroll down to find Roblox or search for the Roblox launcher, and click uninstall, as well as any other Roblox folders in the list.
After that, you have to write or paste %LOCALAPPDATA% into the search box and press enter.
Now, you will be directed to the Local AppData folder, on that page, simply delete any Roblox you will see in the folder.
Once you have deleted all the Roblox files, now it is time open Command Prompt. To do that type cmd in the search box and right-click on it and select Run as administrator.
Now in the Command Prompt type or paste the following command separately and press enter after each:
i) ipconfig /flushdns
ii) netsh Winsock reset
iii) ipconfig /release
iv) config/renew
Finally, just give your PC a restart and reinstall Roblox and check if the error code 268 persists.
Also Read- 10 Best ROBLOX Games To Play In 2023
Method 2: Disable Antivirus Softwares On your System
Sometimes, certain antivirus programs can interfere with the communication between your device and Roblox servers, resulting in error code 268. Specifically, third-party antivirus programs like Kaspersky on Windows 10 or 11 have been found to conflict with Roblox.
To avoid this error, it is recommended to disable both Windows Defender and any third-party antivirus programs while running Roblox. As I am a Windows 11 user, I will guide how you can disable windows defender in your Windows 11 system:
Step 1: Begin by writing down or simply paste Firewall & network protection in your search box located in the taskbar and press enter.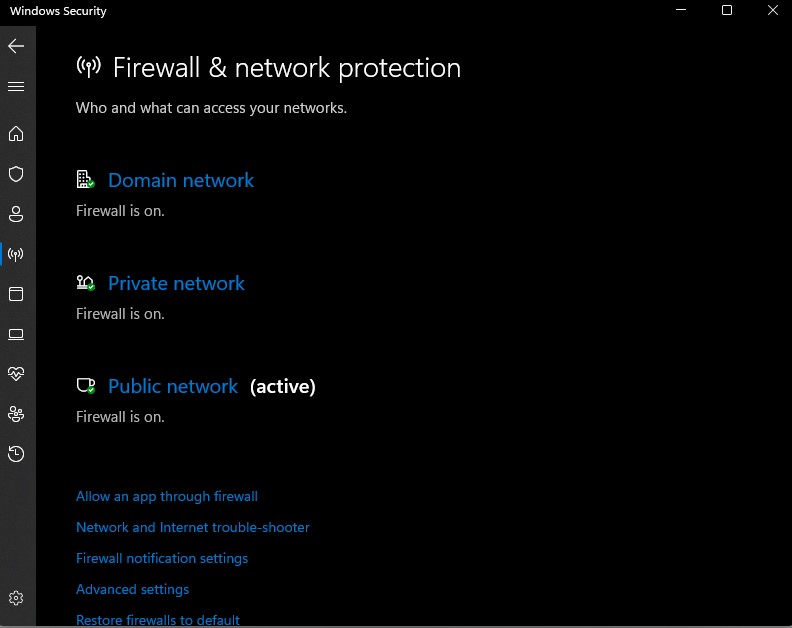 Step 2: Now you are on the Window Security page, you will notice all the Firewall & network protection options. Simply tap the Private Network option.
Step 3: Finally, toggle off the option for Microsft Defender Firewall to disable it.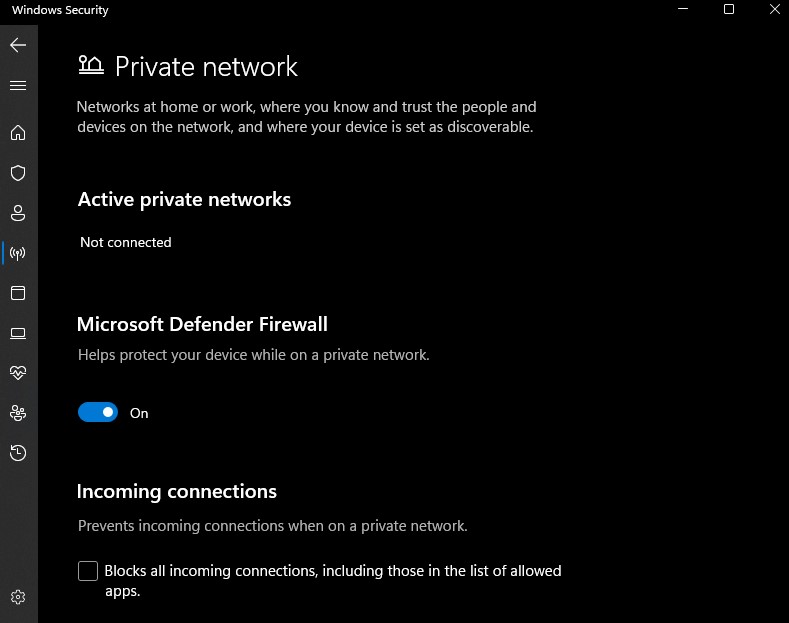 Method 3: Remove Any Sort of Cheat or Third-Party Boosting App Software
With the proliferation of cheat and exploit programs in online gaming, developers have become more vigilant and strict in detecting and preventing the use of such software. Any tampering with the original game files can trigger alarms on the servers, leading to connection issues and the occurrence of errors such as the Roblox error code 268.
To determine this issue, it is instructed to uninstall any third-party boosting or cheat applications that may be intruding with the game. After the uninstallation, restart your system and relaunch Roblox to check for any errors.
If the issue persists, you may direct to reinstall the game to eliminate any potentially corrupted files that could be inducing the error by utilizing the first method given in the article.
Also Read- How To Play Roblox On Oculus Quest 2
Method 4: Fix Roblox Server and Connection Errors with UWP
If you're encountering server and connection errors while playing Roblox from a browser, a potential solution is to shift to UWP also called Universal Windows Platform. Please note that this fix applies to Windows users only. Here's how you can use the UWP app of Roblox:
Proceed to the Roblox UWP page to download it and then you will see the Install TO You own this option, simply click on it.
Now you require to click on Get from the next window and after you own it just press the Close button. After that, you require to hit the Play option and it will open Xbox application or Microsoft Store on your Windows OS.
Now you have to click on Get Free+ and install any required additional software, such as Microsoft Visual Studio if you get prompted because otherwise, Roblox is not going to install on your device. Lastly, you have to select the Install button once it appears.
Finally, you have to choose the directory to install it and it requires solely about 250MB of disk space. And now you just have to tap on the Play button to launch Roblox and enjoy your game.
Lastly, Roblox should now be running without any server or network errors. You can furthermore create a desktop shortcut when choosing the installation directory, which will assist you access the game quickly.
Why did I get Roblox Error Code 268?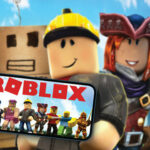 Roblox error code 268 is an error that can occur during gameplay and is usually caused by server issues, corrupted game files, or problems with the game client. When this error occurs, players will receive a message stating, "You have been kicked due to unexpected client behavior." This error may prevent players from persisting to play the game and may disrupt their gaming experience. You can utilize the above-mentioned method to fix the Roblox error code 268 issue.
Will Roblox Error Code 268 Stay Forever?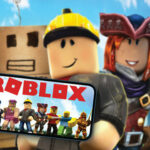 Roblox error code 268 is not a permanent issue and can be resolved when a successful connection is established between the game client and the server. When the game client is unable to establish a proper connection with the server, it triggers the error code 268 and kicks the user out of the game. However, once the underlying issues are resolved, such as server stability is restored, corrupted game saves are fixed, or any client-side problems are addressed, the error code 268 can be resolved.
Also Read- 10 PC Games To Defend Hating