OpenAI has released its newest product, GPT-4, which is the next-generation large language model and a step up from the one that took the world by storm in the form of ChatGPT. However, unlike ChatGPT's launch last November, GPT-4 is not just a web app anyone can try out for free.
So, What is GPT-4?
The name ChatGPT which is based on GPT-3 Model, may ring a bell, as it was the prior incarnation of OpenAI's latest wonder – GPT-4. This fourth iteration of the Generative Pre-trained Transformer series is an honestly multimodal language model, developed by the brilliant OpenAI. GPT-4 made its debut on March 14th, 2023. This cutting-edge technology boasts unrivaled problem-solving abilities and extensive general knowledge, making it the go-to choice for tackling even the hardest of challenges. Besides, GPT-4 is equipped with remarkable visual input and inventiveness powers and can handle prolonged contexts with ease. OpenAI proudly proclaims that GPT-4 has achieved "human-level performance" on professional exams.
The release of GPT-4, the fourth iteration of OpenAI's revolutionary language model, has met with much excitement and expectation. Nonetheless, as with any cutting-edge technology, accessing it may not be as straightforward as one would hope. So, the question remains – how can you get access to GPT-4 right now? In this article, we will explore the various options available for accessing GPT-4 and provide you with a guide on how to get started with this outlandish technology.
Also Read- OpenAI GPT-4: Finally It's Here, Know Everything In detail
Access GPT-3 with ChatGPT
If you want to generate text voluntarily with the GPT-4 model, you will need a paid subscription to ChatGPT Plus, the premium version of ChatGPT. ChatGPT Plus is a paid service that offers more features than the free version of ChatGPT, including the capability to generate text freely with the GPT-4 model. To access GPT-3, here is how you can do it:
Also Read- How To Create Your Own AI Animated Character With Voice – A Step-By-Step Guide
Upgrade to ChatGPT Plus
If you want to access the robust features of the OpenAI GPT-4 model on ChatGPT, you can effortlessly upgrade to the premium ChatGPT Plus plan in only a few simple steps.
Step 1: First, open your favored web browser and navigate to the ChatGPT website.
Step 2: Once you are on the website, log in to your ChatGPT account and locate the left sidebar of the chat interface. Now, at the foot of the sidebar, you will see the "Upgrade to Plus" option. Tap on this option to proceed with the upgrade procedure.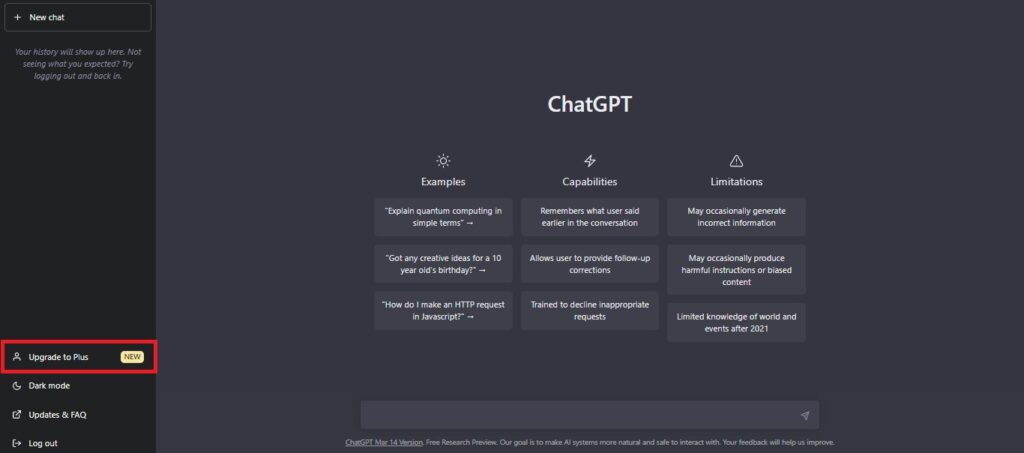 Step 3: Upon clicking the "Upgrade to Plus" option, you will see a pop-up window that compares the features of the free plan and the ChatGPT Plus plan. Take the time to carefully review the differences between the two plans before tapping on the green "Upgrade Plan" button.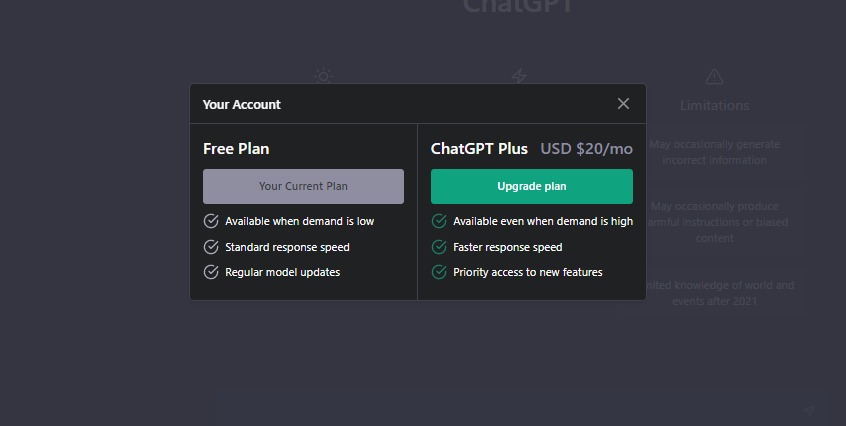 Step 4: Next, you will redirect to a new page where you will require to feed your credit card details and other billing information to complete the upgrade process. Be sure to provide all the required information accurately to avoid any delays in the confirmation of your payment.
Once your payment approves. You will have recourse to both the robust OpenAI GPT-4 version as well as the prior GPT-3.5 default models. To begin operating GPT-4, just tap the GPT-4 model from the drop-down menu on your ChatGPT chat interface. And you're ready to go!
Also Read- How To Use ChatGPT On Your Apple Watch
Access GPT-3 For Free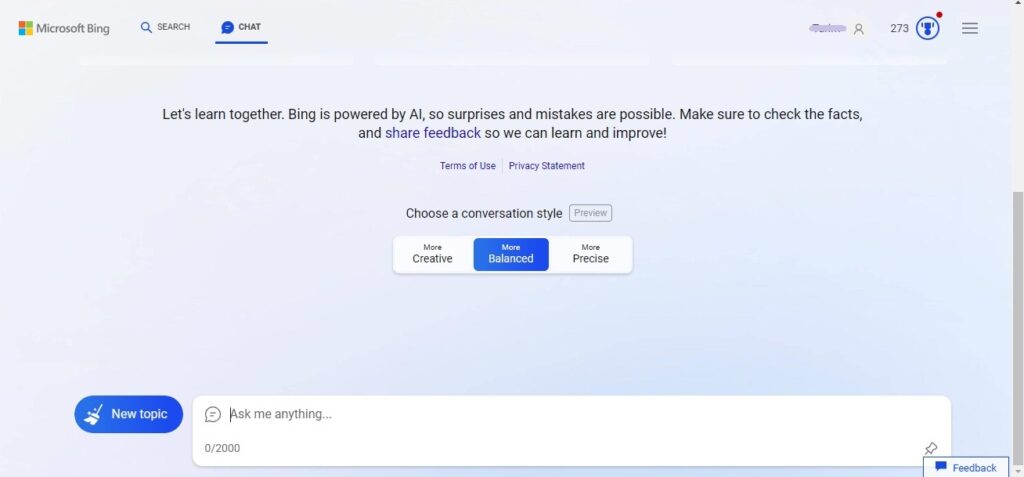 At the moment, it's not conceivable to utilize GPT-4 on the free version of ChatGPT. Nonetheless, there is another option open for those who like to converse with AI-powered chatbots – the Bing AI Chat. This offering utilizes the exact tech as the latest version of the Bing search engine, powered by GPT-4.
Microsoft lately announced the release of an updated version of Bing, a search engine powered by Artificial Intelligence (AI). They used OpenAI's GPT models to build it but didn't specify which version of the model was being used. However, OpenAI recently released GPT-4, a major update to their previous version, GPT-3.5. As it turns out, Bing was already using GPT-4 without explicitly stating it.
Accordingly, in their announcement, Microsoft's Yusuf Mehdi professed that Bing is powered by GPT-4, which they customized for search. If you've operated Bing's preview version in the prior weeks, you've already encountered the power of this updated model.
So, if you're inquisitive about gabbing with an AI chatbot that's utilizing the latest. And the most cutting-edge natural language processing model available, the Bing AI Chat is a great option to explore.
Also Read- How To Build Your Own AI Chatbot With ChatGPT API
Conclusion
In conclusion, access to GPT-4 is not currently available for free use, even on favored language models like ChatGPT. However, there are some alternative options available for those who remain interested in experiencing the power of GPT-4, such as using the Bing AI Chat or Upgrade to Plus. It's important to keep in mind that GPT-4 is a highly advanced natural language processing model, and its capabilities are likely to revolutionize the way we interact with technology. While we may have to wait a bit longer before GPT-4 becomes widely available for free to use as OpenAI mentioned on their website that they will likely offer free GPT-4 queries to all the non-subscribers. The advancements made in this field are truly exciting and hold a lot of potential for the future.
Also Read- Use The AI-Powered Bing Chatbot on The New Bing Search Engine