When a new iPhone is released, you obviously want to buy it. Of course, who doesn't want to get an upgraded phone? But, you must not want to abandon all your data on your old iPhone. You want to transfer all the data to your new iPhone from the old one. Other than transferring photos, messages, and apps, you also need your password to be transferred. After all, you need to sign in to your accounts to get the information from the Apple iCloud server. Do you need to write down all your passwords to manually enter them one by one in all your apps on the new iPhone? Of course not.
Well, there are many different ways to transfer your passwords from an old iPhone to a new iPhone. In this article are going to tell you the smartest and easiest ways to do so.
Also read: How To Use iOS 15's Built-in Password Authenticator On iPhone And iPad
---
Contents:
iCloud keychain
iTunes backup
Airdrop
Export
1Password.com
Passwarden
MobileTrans
---
Now we'll discuss the above points in detail:
Transfer passwords with iCloud Keychain
The most convenient service for sharing data between iPhones is iCloud sync. It allows you to upload iPhone data to the server and easily access and download the data on all of your iOS devices.
Passwords are very important and private data, so iCloud would protect your passwords very carefully and won't read your passwords. You could easily download passwords from iCloud.
# Steps to import passwords to iPhone with iCloud Keychain:
Connect your old iPhone to the Internet.
Open the Settings app, on your iPhone.
Click on your profile.
Tap on iCloud.
Select Keychain.
Turn on iCloud Keychain and input your passcode or Apple ID password. Wait for a few minutes.
After activating your new iPhone, connect it to the internet.
On your new iPhone, open the iCloud keychain in the same way.
Your passwords will be downloaded in a few minutes.
Also Read: How To Fix The Face Id Is Disabled In iPhone 13 Error
---
2. Transferring passwords with encrypted iTunes backup
Your passwords could be transferred to a new iPhone when you do full iPhone migration with iTunes. You need to save the encrypted iPhone backup to iTunes and then transfer them to your new iPhone.
There is one thing you need to know is that you can't transfer data from the new iOS to the previous iOS or the process could not be finished.
# Steps to transfer iPhone passwords with iTunes:
Download the latest iTunes.
Connect your old iPhone to a computer with a USB cable.
Tap on the device icon of your iPhone in iTunes.
Check Encrypt local backup, create a password and then click Back Up Now. Wait for a few minutes to complete the process and then disconnect your old iPhone.
Connect your new iPhone to iTunes and click the device icon.
Open Restore Backup, and select your encrypted backup. enter the password and then transfer everything including passwords to the new iPhone.
Also Read: 5 Ways To Fix iPhone Lagging After Updating To iOS 15
---
3. Transferring Passwords with AirDrop
AirDrop makes you easily share content to another device face to face, like transferring songs from iPhone to iPhone. You can transfer passwords after setting up a new iPhone.
# Steps to transfer passwords with AirDrop: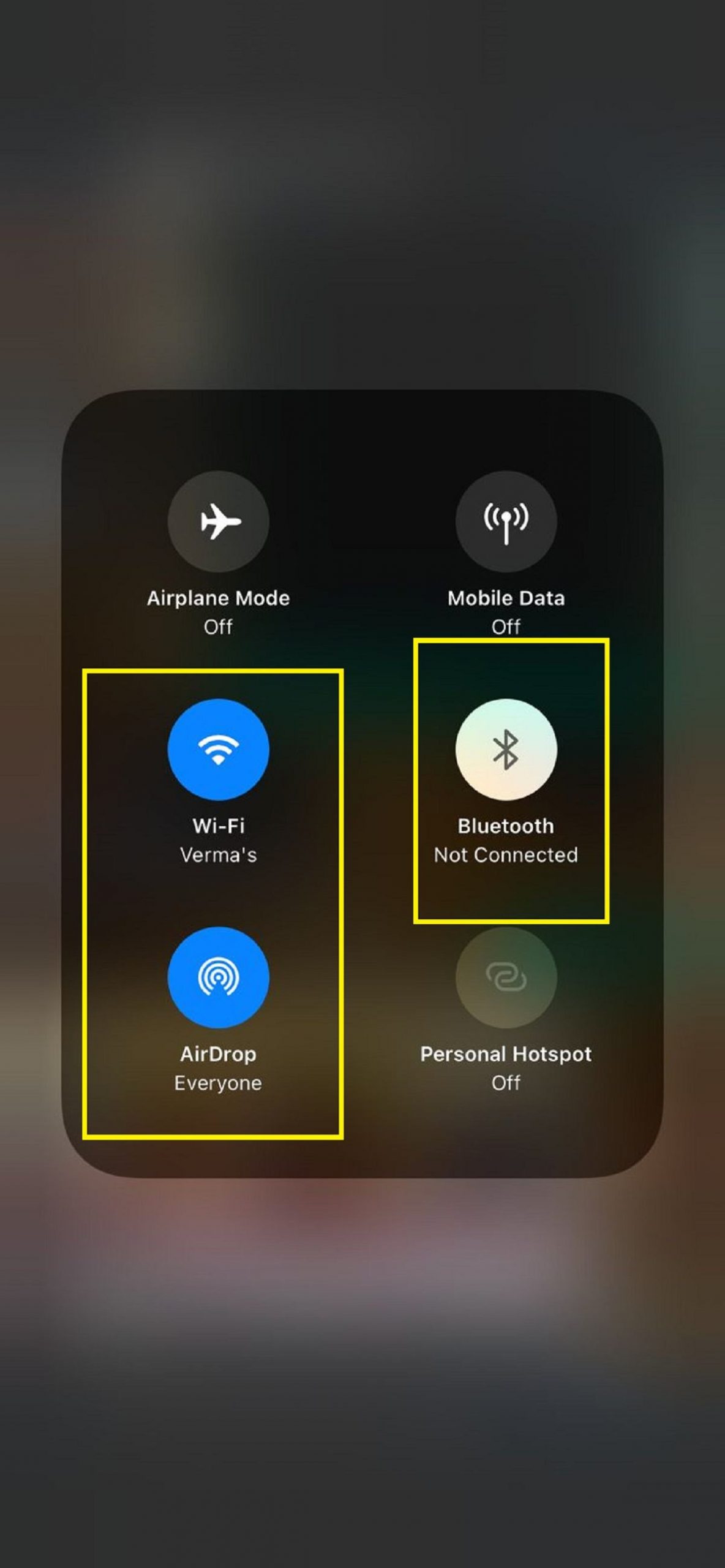 Turn on Wi-Fi and Bluetooth on both iPhones. Keep them nearby.
View your passwords.
Select the password you want to transfer.
Tap the password and hold for a while.
Select AirDrop.
Select another device as the recipient.
Receive the password on your new iPhone.
# If AirDrop Method won't work
There are times when users are not able to transfer passwords to a new iPhone by following the above method. In that case, I would recommend going through these quick tips to troubleshoot the passwords that did not transfer to the new iPhone problem.
• Make sure that both the devices are running on iOS 11 or a later version.
• The WiFi and Bluetooth options should also be enabled on both devices.
• Sometimes, even after transferring passwords, Safari is not able to autofill them. To correct this, go to the Settings > Passwords & Accounts option on your iPhone and enable the "Autofill Passwords" feature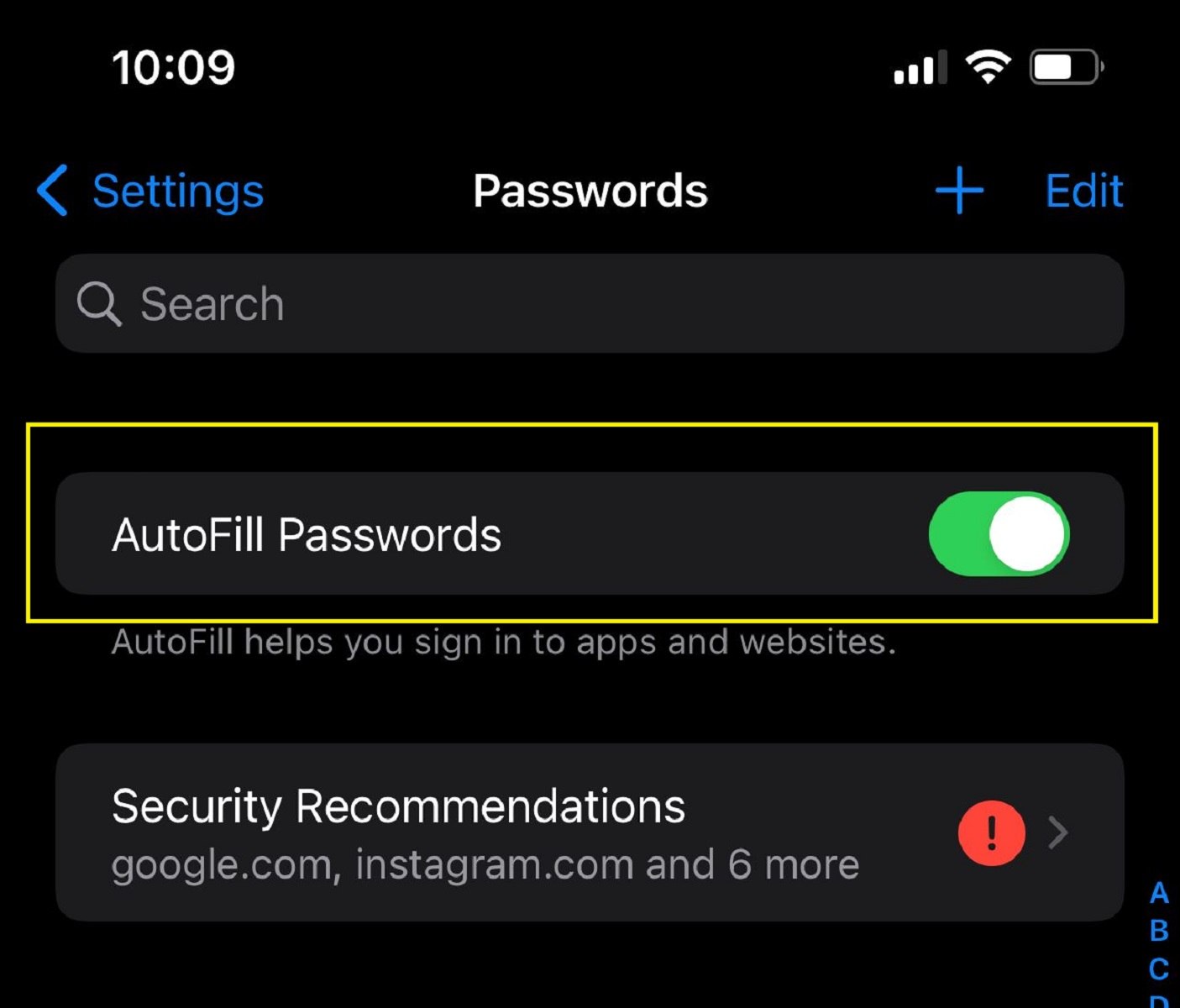 ---
4. Export apple passwords?
To do that, do the following:
Select the items you want to export in the Keychain Access window.
In the menu bar, click File then Export.
Select a destination location and file type, and click "Save".
Enter the admin password when prompted.
---
# Now we'll discuss some other apps which help in the process.
---
5. Import Apple passwords to 1Password?
You can transfer your passwords from Safari into 1Password on 1Password.com. 1Password can import your iCloud Passwords from Safari. Your iCloud Passwords will be converted into 1Password logins.
---
6. Transferring Passwords using Passwarden
If you were managing passwords on your old device using Passwarden, transferring them to a new phone is as easy as 1-2-3.
Here's all you need to do:
Download Passwarden on your new phone.
Log in to the app on the new phone using the credentials of your account.
Get instant access to all passwords and data you've stored in your Passwarden vault. No need to manually transfer any password.
Also Read: How To Turn Off iOS 15 Safari Address Bar Dictation?
---
7. Transferring Passwords using MobileTrans
Using it, you can directly move your passwords, photos, videos, audios, contacts, call logs, Safari history, notes, apps, and more.
To transfer passwords to a new iPhone using MobileTrans, the following steps can be taken:
Install and launch the MobileTrans app: From the welcome screen of MobileTrans, select the "Phone Transfer" module and choose the Phone to Phone feature.
Connect the source and target device
Transfer Data: Just enable all the data or the particular data you want to transfer. And press Start.
That's it! You just have to wait for a while and let the application complete the data transfer process. Once it is done, you will be notified so that you can safely remove your device from the system.
---
Conclusion
Apps and sites on your new iPhone still need your account and passwords on the old iPhone. To avoid typing them one by one, you can use the ways in this guide to directly transfer passwords to the new iPhone. In case you have any queries, then feel free to contact us by letting us know in the comments section. We'll be glad to help you.