While many companies and freelance web developers and designers tend to use WordPress, there are many others who use Shopify. And in recent days, there seems to be a discussion happening on the internet, regarding Shopify VS WordPress and which one is better?. The experienced ones who've used both are very clear about the best option for them, whereas the others, who're new to the field are in a dilemma. Which one to go for, and which among them is the best!
Before comparing Shopify and WordPress, and coming to a conclusion, which among them is the best one, first we need to know what exactly they are, and what purpose do they serve? Also you should know your requirements and possibilities before choosing one of them.
Shopify VS. WordPress : In Laymen's Terms
In simple words, Shopify and WordPress are the examples of web applications, online platforms or Content Management System (CMS). This means that both of them allow a user that doesn't have any programming or designing skills to develop a website, and not just a rough and ready kind, but a high performance one.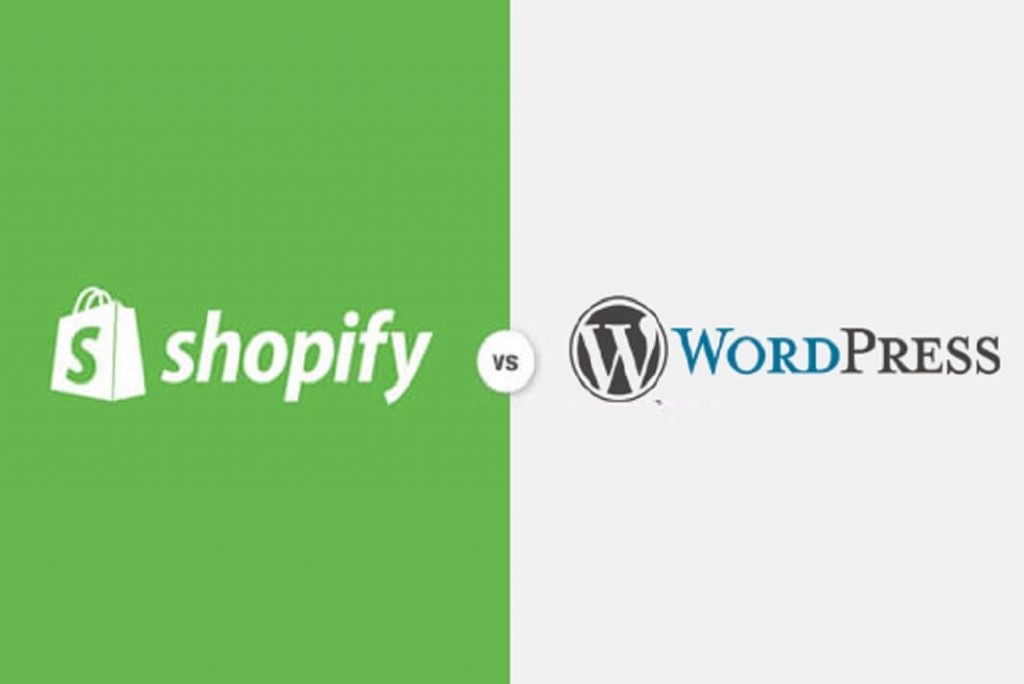 WordPress was released in 2003 by WordPress Foundation, an American Company, whereas Shopify was released in 2006 by Shopify Inc., a Canadian Company.
With the help of features offered by both the applications, users can include different forms of content and interesting features to their website, to make it professional as per aesthetics and functionality. Shopify is mostly preferred by e-commerce businesses as this is built and designed specially for the same purpose while WordPress can be used to design and develop any types of website. There are few good things and easy management in Shopify and few good control and features in WordPress that either of them lacks.
While the purpose of both the applications are quite similar, there are so many things that make them different from one another. Let's talk about each of those attributes, and compare which one is better.
Shopify vs. WordPress : Type of Website
WordPress is an all-rounder CMS that can be used to build websites, of any kind and for any kind of business. However, Shopify is better equipped to develop e-commerce sites.
If a user wants to build an e-commerce website using WordPress, he would have to install additional plug-ins like Woocommerce, Easy Digital Downloads, Ecwid, or WP Ecommerce to make it feature rich. This is not required in Shopify; it is self-sufficient. So in other words, we can extend any feature in WordPress by just adding additional plugins which are mostly free of cost while shopify is little costlier and plugins are also mostly paid version.
So, if a user wants to build an e-commerce website quickly without having much knowledge of web designing, the smart things for him would be to go for Shopify, However, if he wants to build any other kind of website, the best option for him would be WordPress.
Shopify vs. WordPress: Web Hosting
Shopify allows internal hosting feature for its users. This means that when you start taking services from Shopify, you can upload all your content on to Shopify's servers, and download them for use any time you want. Your products and services will be listed on your website hosted on Shopify's server.
WordPress, on the other hand, offers both internal and external hosting. Its internal hosting feature is quite similar to that of Shopify. Whereas, with its external hosting, the user will have to take hosting service from any other web hosting company out there, and upload all his files and data to that particular company's server. You may want to read our post on 10 best web hosting providers to choose one for your WordPress website.
Shopify vs WordPress : Access to Services
To understand how a user can access the services offered by Shopify and WordPress, first we'll have to know what SaaS is. It stands for Software as a Service. It's a kind of service where you pay monthly fees to a company and get access to its services and features, however, you don't get to download a copy of their software. The system is quite similar in case of both Shopify and WordPress.
To work with both of these platforms, all that you'll need is an updated browser and a high speed internet connection. And to put everything together, this is where internal hosting comes to play, as due to this, you'll also be able to use all your files and data that are located in company's servers.
Now, you might wonder, WordPress gives its user the freedom to take hosting service from any other company. Well, that's true, and it also gives its user the freedom to either go for SaaS system, or download a copy of WordPress software. It's absolutely free of cost, and the user will have to upload the software in the same server, where he has the rest of his files and data located. This copy of the software is also open-sourced, which means that all kinds of modifications can be made to its codes.
Shopify vs WordPress: Best Suited For
As mentioned earlier, both Shopify and WordPress were launched keeping in mind the users who have the least idea about designing and developing websites. Both the applications have visual interfaces, and by relying simply on functions such as clicking, dragging and dropping, the users can create their website. Of course, typing would also be required at many instances.
However, this doesn't mean that professional designers and developers can't benefit from these applications. They equip such professionals with so many tools that the possibilities are limitless. It's for a reason that so many companies around the world use these platforms to build their official sites.
In addition to all this, WordPress's open source version takes everything to the next level. The system is designed to be used mainly by professional designers and developers, who love experimenting, playing with the codes, and build something new, unique and interesting in the process.
Shopify vs WordPress: Interface and User Friendliness
Both Shopify and WordPress have interfaces that are quite identical. On the left hand side, the list of menus and sub menus are located, whereas on the center and the right hand side, the editing section is located. In the editing section, you can review the details of the respective menu, fill information, upload content, or change settings. As mentioned earlier, both the platforms are quite easy to use, and most of the functionalities are quite similar in both the cases.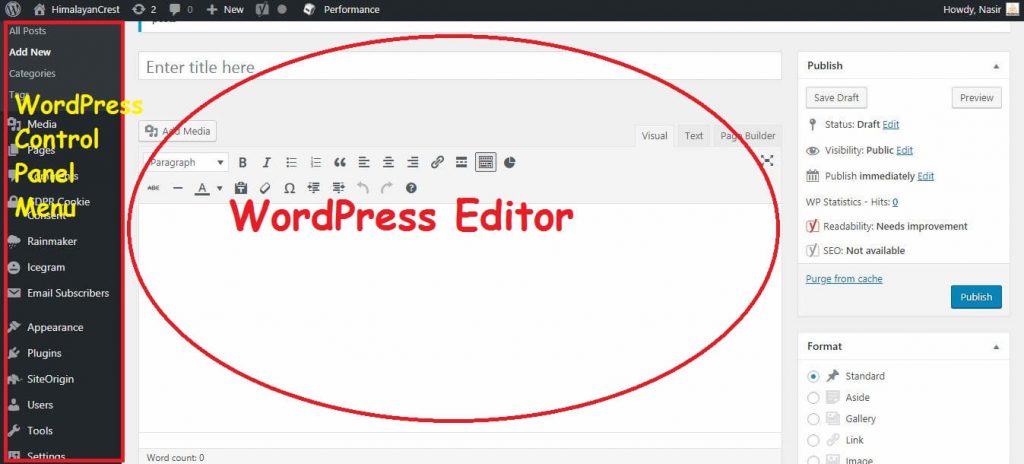 Now, while the interface and the looks of Shopify remains as it is, you can change the design or the looks of the interface in WordPress. To do so, you'll have to download a visual pug-in, or application. The plug-in can be used to make interface look different, and as well as to make it even friendlier to use.
However, do consider that visual plug-ins as such have the potential to slow down the site. So, after using the application, if you notice any such anomaly, the best thing to do would be to deactivate or uninstall the plugins to get rid of it.
Shopify vs WordPress: Service Fees
Shopify offers multiple packages to its users, and all these packages have hosting included in them. The most affordable plan offered is Lite Plan, which costs $9 per month, and the most expensive one is Plus Plan, which costs upto $2000 per month. It's most popular package is Shopify Package, which costs $79 per month. It's quite obvious that depending on the package cost, the services differ. All of the Shopify plans include free SSL, Unlimited Space, Online Store, 24/7 support, Abandoned cart recovery, Unlimited Products listing, and sales channel to sell on social media and online marketplaces. Apart from the regular prices, a lot of users also tend to pay extra for the additional plug-ins and templates, as per the features that need to be included in the website.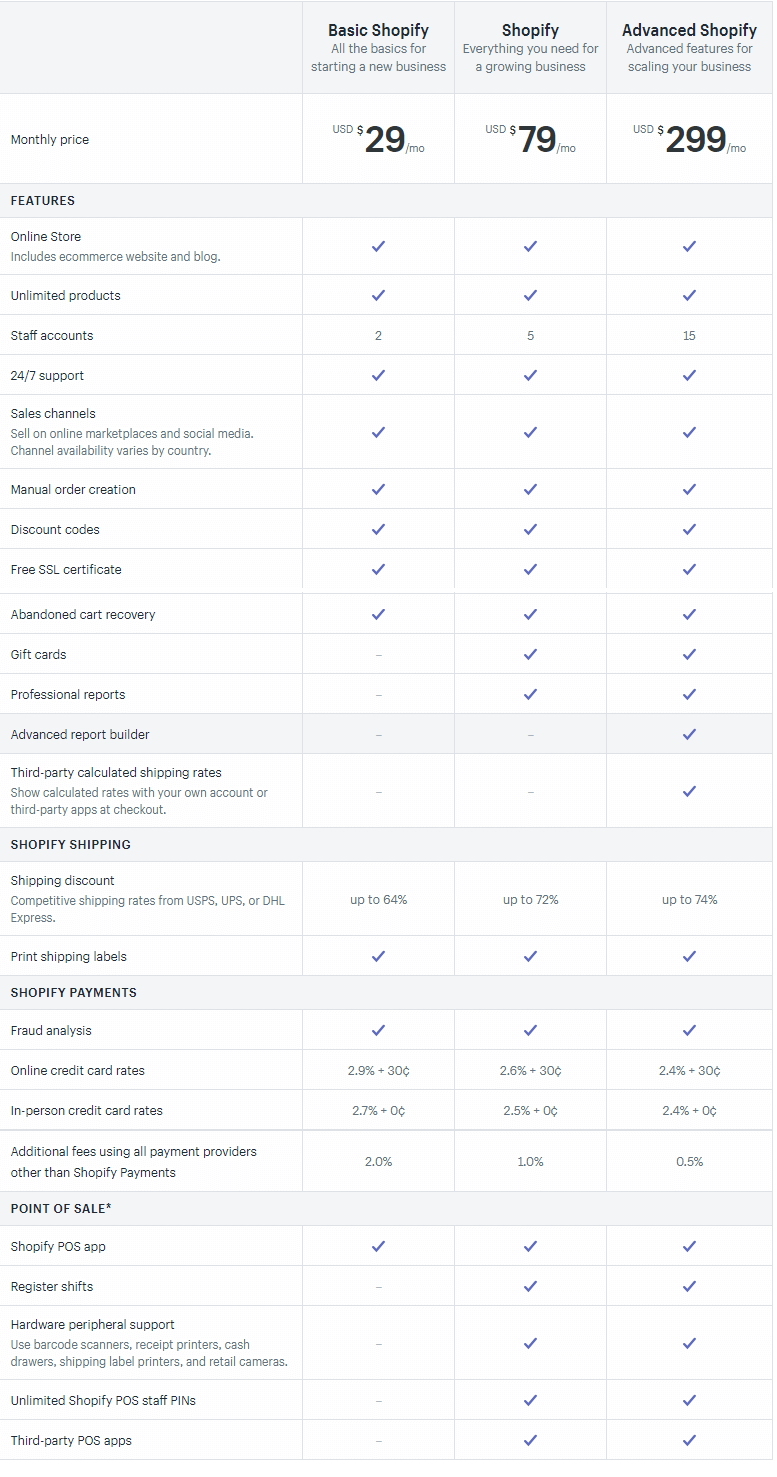 Now, in case of WordPress, though the software can be downloaded free of cost, you have to pay for hosting service that you take from another company which varies with plan and features and usually starts from $1.5 per month. Additional cost may also include the price of additional templates and plug-ins, especially if you're building an e-commerce site. Also, don't forget the cost of manpower. Most companies who tend to download the free software to develop the website also has experienced developers and designers working for them. And they need to be paid as well.
It all goes down to this. If you're developing a simple website, you could use the SaaS system, of either WordPress or Shopify. It will cut down on your cost up to a great extent. However, if your needs are demanding, the best option is to go for the free WordPress download, and generously invest on making an amazing website. It is sure to pay off in the future, provided that everything is executed well. The paid SaaS based WordPress services are available at WordPress.com( an Automattic Inc. Company) and offers free as well as paid premium plan which starts from $5 per month. Please look at the picture below for different plan and their pricing details.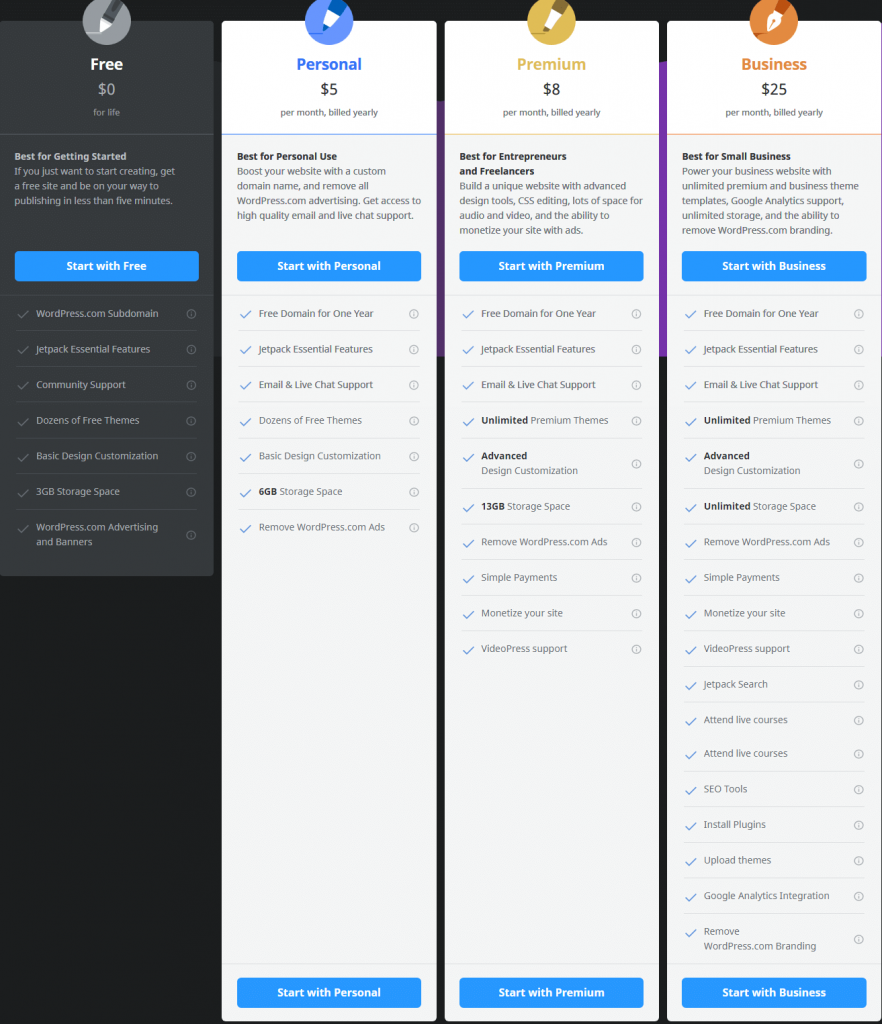 All of the WordPress paid plans come with free domain for 1 year, Free SSL from Let's Encrypt, 100s of free themes, 24/7 Email and Live chat support, Free Website Security, Statistics and CDN (Content Delivery Network) by Jetpack, which is enough for making your website fast and Search engine optimized.
The best things about SaaS based platforms are that you do not need to worry about website security, server optimization and updates, SSL, Visitors statistics, and other server management tasks. They all are taken care of by service providers.
So, whether you're a company with an unlimited budget, or an individual with limited finances, if you wish to have a site developed, first you need to sort your priorities and vision. Remember, at times, a simple website, built by spending little money can work wonders, whereas a highly invested site can go to waste. Choosing whether to go for WordPress or Shopify depends entirely on your needs. Both are equally advantageous, and disadvantageous, when you think about it, and it all depends on the user.
Our intention with this blog is to simply compare the features of Shopify and WordPress, and present the facts, without taking sides. It is entirely up to the readers, and the users of their services to decide which is the better web application, online platform, or CMS.
I hope you liked this post on Shopify Vs WordPress and it helped you choosing the best one for you. If you feel that there are certain things that we've missed, which you'd like us to add, do let us know. Also, if you'd like to share your experiences using Shopify or WordPress, please do so in the comments section below.