Lego Star Wars: The Skywalker Saga is finally out! This game has received favorable reviews from the players. If you are as excited as me to start playing this awesome action-adventure game, then you are at the right place. This guide provides you with the 10 best beginner tips for Lego Star Wars: The Skywalker Saga.
A new addition to the Lego Star Wars series has finally been published. This remarkable package combines adventure, puzzles, secrets and exploration elements all together. But, you may need a little assistance while starting with this intriguing quest. So, this little guide may help you with this journey.
10 Best Beginner Tips for Lego Star Wars: The Skywalker Saga!
Break everything
Collect lost studs
Utilize Butt Stomp to destroy quickly
Mix up your moves
Pick up Kyber bricks instantly
Upgrade your abilities
Useful upgrades to conquer this game
Don't underestimate the Datacards
Chat to unlock rumors
Explore the space
Bonus Tips
---
In Lego Star Wars: The Skywalker Saga, there's a lot going on. There are a variety of items to collect, planets to discover and systems to engage with. It can all seem a little intimidating at first. As a beginner, it may be difficult to get all the things done in the first place or, to ace this game at the very beginning. But, don't worry! We've got you covered.
Here, we present the 10 best tips and tricks to ace Lego Star Wars: The Skywalker Saga as a beginner.
1. Break everything 
Breaking everything is an easy way to reveal and collect studs. After smashing everything, collect the studs asap as they'll flash and vanish after a brief time. These studs can be used to purchase various items. Most importantly, you can use them for unlocking new characters. Focus on filling all the three stud bars at the top of the screen and achieve the true Jedi rank.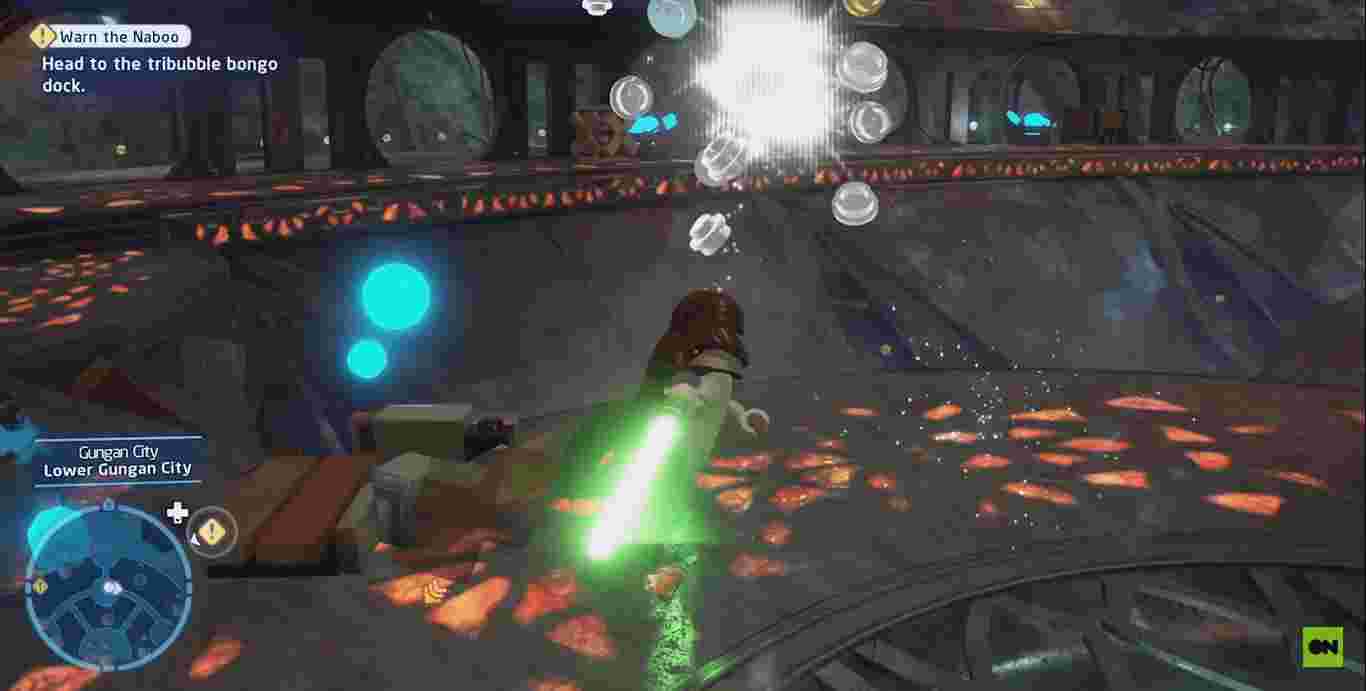 Also Read: How To Play Elden Ring With Friends- A Quick guide!
2. Collect lost studs
When you die or fall into a dangerous area, a specific amount of studs will appear. Apparently, this amount is deducted from the actual number of studs you have. So, don't hesitate to pick them up as soon as your character re-appears. These studs can easily be collected from the place of death.
Enable Fall Recovery
Losing studs by falling into a dangerous area can be frustrating. To avoid this, it is better to enable Fall Recovery. To do this, just go to the options and then head to the Gameplay option. Noe, check the box next to Fall Recovery. It will help you not lose studs when you fall into a dangerous area. Technically, it removes the possibility of fall damage.
Also Read: Fix Lego Star Wars: The Skywalker Saga Not Launching Or Crashing
3. Utilize Butt Stomp to destroy quickly
You can utilize the butt stomp ability of a character to destroy a larger area. To do this, jump into the air. Then, press B/circle. Once you do it 2 to 3 times, you will be flooded with studs. So, try it right away!
4. Mix up your moves
Mixing up your moves and using different combo attacks will unlock your bonus studs. If the enemy deflects you, you can try alternative combos to go past them. During the combat, If you notice an exclamation mark having a red background, press the Counter button. It will help you evade and deflect your enemy's strike.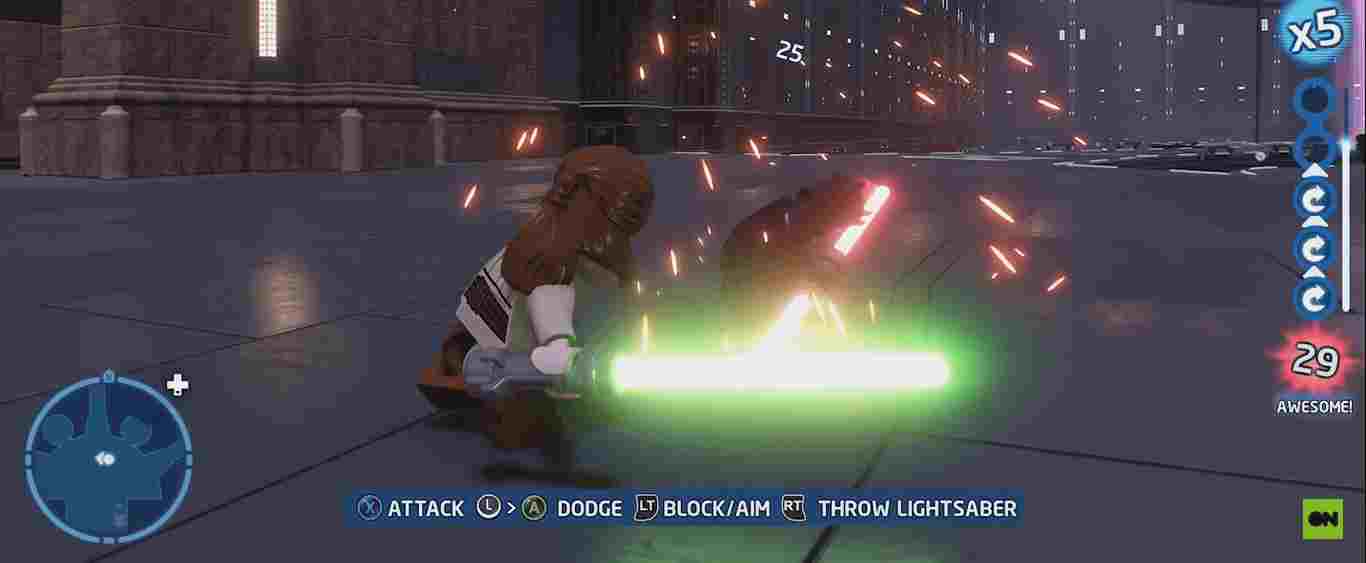 Also Read: How To Enable And Disable Easy Anti Cheat In Elden Ring
5. Pick up the Kyber bricks instantly 
It is advised to pick up the kyber bricks as soon as you notice them. Additionally, there are simple puzzles on almost all levels. Completing these puzzles awards you with kyber bricks or some other collectibles(in most cases). So, keep collecting the kyber bricks as you are going to need them for upgrading the character. Additionally, when you die, you will lose some bricks. But you have the option to collect them. So, without any delay, collect them before they disappear.
6. Upgrade your abilities 
As soon as you have enough kyber bricks as well as studs, you must upgrade your character's abilities. Initially, you must focus on the core updates. The Core updates benefit every character. As you go down the core upgrades chart, you will be able to get major upgrades. In the second row, focus on Attract studs and Collectible detector. These will help your gain more studs as well as run into more collectibles.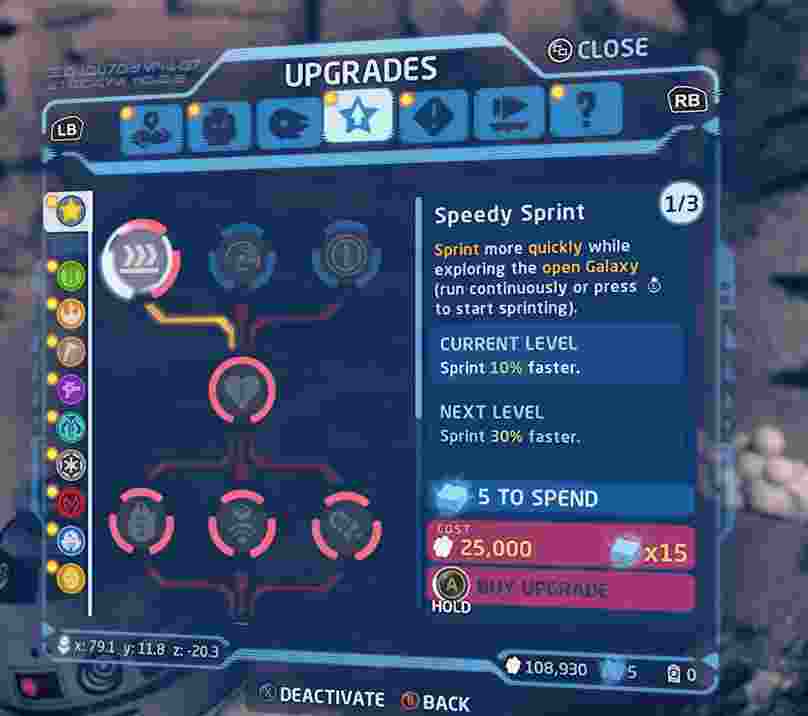 Also Read: 8 Best Games On Steam 2022! (New Releases)
7. Useful Undeniable Upgrades 
Given the importance of studs, it is essential to focus on upgrades that get you more studs. Additionally, there are some other important upgrades that will help you play in a better way. So, here are some useful upgrades for you:
Stud Multipliers: For this, you need data cards and studs. It is a costly upgrade but benefits enormously. You can unlock the stud multipliers in the Extras Tab of the holoprojector menu.
Hidden bounties: This upgrade allows you to 250 studs at every kill. In a free play, it is really handy. You can find this upgrade in the bounty hunter skill tree.
Attract studs: As already mentioned, this upgrade helps you attract studs from a long distance. It basically acts like a magnet.
Extra Health: This upgrade provides you with an extra health bar. In short, it allows you to bear more damage. During bigger combats, it comes in handy. It can be easily found under the core updates.
Melee Attack Power: The attack power of lightsabers and other melee attacks. It can also be found under the core upgrades.
Ranged Attack Power: The attack power of the blasters and other ranged attacks is enhanced with this upgrade.
So, these are some of the best upgrades you can do right now.
Also Read: 10 Most Played Video Games 2022
8. Don't underestimate the datacards 
Lego Star Wars: The Skywalker Saga datacards give you major advantages. They can provide you a battle partner, enhance the value of studs you own and much more. But, unlocking them may burn a hole in your pocket. Until the appropriate Skywalker Saga cheats for getting datacards are revealed, it is better to wait. Additionally, since it requires a huge amount of studs, getting upgrades to increase the value of studs may help. In short, keep collecting studs until you get enough amount.
9. Chat to unlock rumors
To unlock new rumors, clues, information, directions to collectibles, etc. talk to all the characters that have an exclamation or question mark above their heads. They can help you in great ways.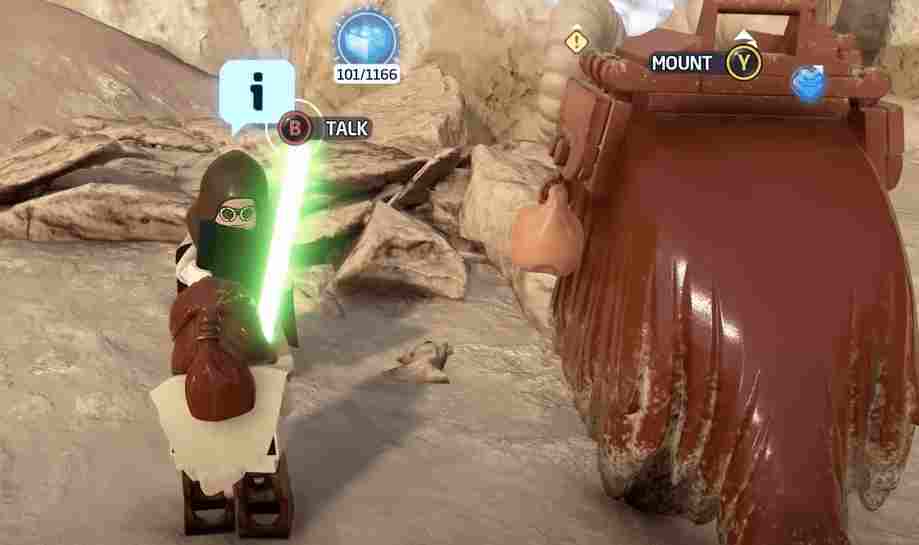 10. Quick way to find Kyber bricks
The easiest and the quickest way to get kyber bricks is to get into the space and look for kyber brick comets. Then, destroy them. For each comet, you will get five kyber bricks.
Bonus Tips
Explore as much as you can: Lego games are based on exploration and adventure. Specifically, exploring the space can reward you in many ways. Every map in the Lego Star Wars: The Skywalker Saga contains hidden riches. There's stuff to shatter in every corner of the area that can provide you with studs.
Maps are powerful: Kyber blocks and minikits are usually depicted on the map. So, a great way to acquire all of these is to start with the map. Many of them will require puzzle solving or the use of one of the several characters, but a good number of them are rather simple to obtain.
Conclusion
So, these are the 10 best beginner tips for Lego Stare Wars: The Skywalker Saga. If you are a beginner at the Lego games, then this guide will help you master it in no time. We hope you find these tips and tricks helpful. Additionally, if you have some more tips and strategies, do mention them in the comment section. We would love to hear from you.