Let's talk about some of the tips that are game-changers in terms of safety, privacy, and security. The new iOS 16 brings many excellent security and privacy setting tweaks and tricks. All these literally keep your iPhone Safe in many ways. With a few small modifications in the iPhone settings, and by following these tips, your iPhone can be safe and sound from any sort of harm or degradation. Here are 12 Tips to Keep Your iPhone Safe in iOS 16.
1# Be Safe from Viruses
Although almost everyone would argue that it's impossible for an iPhone to get a virus or malware attack. It was true to a long extent for a while. But now, with increasing risks and threats, our iPhones could be vulnerable to some form of virus attack in a way. To have a backup against these, you must enable Security responses and system files.
Open up the settings app, scroll done, and tap the General tab. Go to the Software Updates section. Tap on the automatic updates on top of the screen and make sure that Security responses and system files are turned on. This will automatically update your iPhone. Apple discovers a threat that warrants a rapid security response. This will make your iPhone safe against any external threat possible.
 2# A safer internet experience on the iPhone
Now that we have a stronger and safer iPhone as a device, let us also have safer internet connectivity on the iPhone. There have been many cases that were reported for data breaching and security threats from browsers. Safari is the iPhone's default internet browser. Users generally trust the browser's safety for their iPhone and data safety. However, it's important to take into consideration the sites like Facebook which use interactive buttons to collect data and put you at a risk.
To prevent this harm, you can change a small setting. Scroll down and tap on Safari. And then go down to Prevent Cross-site tracking. This setting stops these websites from collecting data about you and your iPhone activities.
3# The iOS 16's battery magic
There is a new setting in the iOS 16 that all of the users have been waiting for. It is the battery percentage viewing or tracking. This lets you keep an eye on how fast you are using or draining the battery on the iPhone. This will ensure that you are aware and alert whenever the battery is low beyond safe thresholds.
Go back to the main page of the settings app. Under the top section, scroll and tap Battery. Then, tap on the Battery percentage button. Apple will roll out this feature on other models soon probably. So whenever you are outside in an external environment, you can keep your iPhone safe and active, by checking up on the battery percentage from time to time.
4# Prevent loss on Audio
This next tip will make sure that the music or audio you are listening to is as high quality as possible with little or no loss of audio. Scroll down the settings page and tap on Music. Tap on the Audio Quality bar. Go ahead and turn on the Lossless Audio button. Lossless means the CD quality. There is an option to choose between three alternatives in this setting. You can configure it individually for wifi, cellular, and downloads. Set up high-quality, normal, or lossless quality from the options.
5# Filter Unknowns
While talking about loss prevention or data safety, you must make sure to not get in full contact with unknown contacts or approaches with your iPhone. It could be even as small as sending a message or receiving messages from unknown contacts. Go to the Messages settings from the main page. Scroll down on the message settings, and turn on the Filter Unknown Senders button.
This setting will sort messages from people who are not in your contacts into a separate list. A separate folder can be accessed in the messages app. It is a great way to separate spam messages from chats or conversations you actually care about.
6# AutoFill Passwords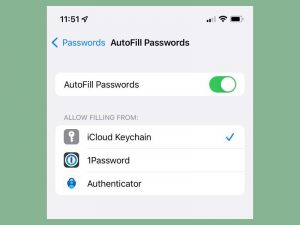 Many of us often keep forgetting our accounts and passwords. This could be harmful as an attacker could change your password without you noticing or even remembering the original password. One safe bet against forgetting passwords is to let your iPhone manage the passwords securely and autofill them, whenever you need them.
On the settings app, go to the Passwords screen. Use your Face ID to access the page. Tap on the Password options on top of the screen. Turn on the switch next to AutoFill Passwords. This helps you safely sign in to your websites and apps or accounts. You don't have to worry about forgetting your passwords and compromising the iPhone's safety.
The passwords are saved and encrypted over the iCloud keychain or chrome extensions. Auto-suggested passwords also keep your iPhone safe and secure and save you time by auto-filling them.
Let's continue ahead with the rest of the 12 Tips to Keep Your iPhone Safe in iOS 16.
7# Secured Mail Activity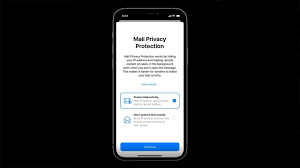 Here is another safe and privacy-ensuring tip. This is an important one in these 12 Tips to Keep Your iPhone Safe in iOS 16. Tap on the main page of settings. Scroll towards the Mail tab and click on it. Then, tap on Privacy Protection. Here, make sure the switch next to Protect Mail Activity is On. Mail Privacy Protection works by hiding your IP address. It makes it extremely difficult for companies to track your behavior after you open an email.
8# The Emergency SOS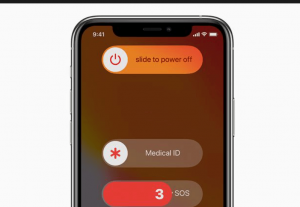 This tp is going to be one of the most important ones to ensure your and the iPhone's safety. Over the main page of the settings application, scroll up to the Emergency SOS tab. Turn on the switch next to the call with 5 presses. Now, when you rapidly press the side button 5 times, you will activate emergency SOS. This will help you as well as your iPhone to stay secure and safe in an emergency situation.
9# Lockdown Mode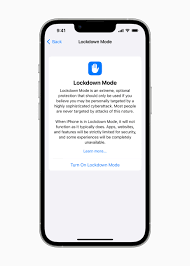 This is another extremely important iOS 16 feature that is to be kept in the back of your mind. It is recommended not to use this immediately but to definitely keep it ready in the backend. Head to the Privacy and Security tab on the settings page. Scroll down to the bottom of the screen until you see the button called Lockdown Mode under the security section. Tap on that. This is a setting you must be ready to turn on, only in extreme cases. You must enable this when you might be under an attack by a highly sophisticated cyber-attack. Almost all iPhone users will never have to use this tip.
10# Secure your Notes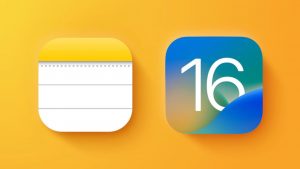 Head to the iPhone's settings app. Scroll down and tap on Notes. Then, tap Password. Using this feature, you can lock important iPhone Notes using end-to-end encryption. Turn on the switch next to Use Face ID. You can use this feature to view and manage locked notes. When this is on, you can access your notes using a Face ID, instead of some custom password or passcode that could be prone to risks.
11# Find My iPhone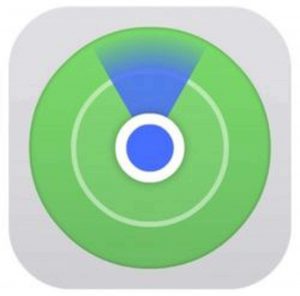 A very helpful tool for folks who are concerned about losing their iPhones is Find My iPhone. This isn't a brand-new function, but it is an iOS 16 recommendation for less experienced users to keep their iPhones secure. If you do manage to misplace your device, you can follow it using its geolocation or totally delete all content using another reliable iOS device. Go to the settings app and top on your Apple ID profile. Head to the Find My tab, and turn on the toggle button.
12# The two-factor Authentication
One of the simplest features you can use to immediately improve your digital safety is 2-factor authentication. Instead of using two-factor authentication to protect your hardware, iOS 16 allows you to activate it for your Apple ID. Open the Settings app, select your Apple ID profile at the top, select Password & Security, and then turn on Two-Factor Authentication. You must enable it for each of your online accounts. The best way is to toggle it for important accounts.
These are the 12 Tips to Keep Your iPhone Safe in iOS 16. Leverage these and explore the other iOS 16 features to have a seamless, safe, secure, and great iPhone experience.