There are a lot of things you can do with your fingers on an iPhone game because the screen is getting bigger. As long as you can play games with a controller, there's no better way to play. Because of the haptic feedback and physical buttons and joysticks, controller games are sometimes better than games with a mouse and keyboard. 
Can we link a controller to a mobile?
With the rise of technology, controllers are no longer just for consoles. They can also be easily paired with mobile devices. Today, controllers and mobile devices have built-in support for pairing and installing software. This makes it easier to connect and set up. All you need to do is find a good controller that works with your phone. 
How do you connect a controller to a phone? 
Find out what type of controller your favourite one is so that you can connect it to your phone or tablet. Basically, there are two types of controllers: one that is wired and one that doesn't have a wire. When you use a wired controller, you need a USB OTG adapter to make it work with your smartphone or tablet. You can look up the steps on the internet and the controller will be paired right away. As for wireless options, Bluetooth is used to connect your device to the wireless options. This is how they work. 
With both types of controllers, wireless ones are easier to use and pair with each other than wired ones. Wired controllers, on the other hand, might not work well with each other and the process of installing them might not be easy. 
You can use your Xbox or PlayStation controller with your iPhone if you want to play games on your phone. Here are the 16 best iOS games that can be played with a gamepad.
1. Call of Duty: Mobile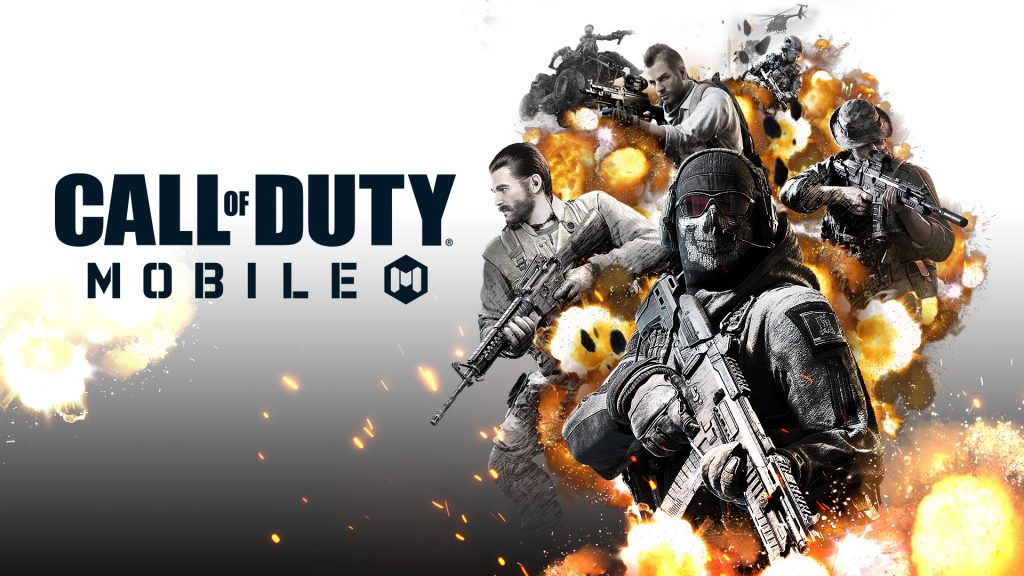 In Call of Duty: Mobile, you can play sniper against sniper battles, or you can go all out and fight to the death. COD says that it will be able to play console-quality HD games with fully customizable controls. And I must say that it lives up to the hype a lot. 
You can play the old multilayer maps, or you can team up with your friends to fight in a 100-person battle royale. Along the way, you'll get a lot of cool things, like famous characters, beautiful outfits, pieces of gear, and a wide range of weapons that you can use in PvP multiplayer modes like frontline, Free For All, Search and Destroy, Hardpoint, and Domination. Take a look at COD, and you'll most likely be surprised by how well it works for you. Overall, it's one of the best multiplayer games for the iPhone that can be played with a game controller. This is one of the best iPhone Games with Controller Support.
2. Lineage 2: Revolution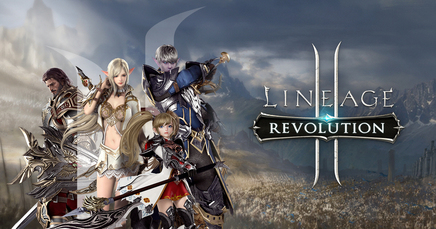 If you want to play a fun online game, Lineage 2: Revolution could be a good choice for you to start with. In this game, which is called a massively multiplayer online game (MMORPG), you can show off your fighting skills against up to 200 other people in real-time. You can work together with your friends to destroy dungeons and defeat boss monsters. There are exciting fights in Lineage 2: Revolution, but the game also lets you explore the fantasy world with eye-catching graphics.
3. Minecraft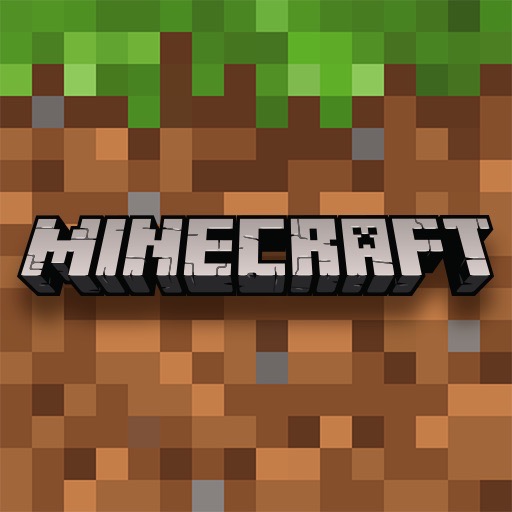 A simulation game called Minecraft is what you should choose to go on adventures around the world and build amazing castles. It's been ranked as the best simulation game out there. Perhaps the best thing about this game, though, is the "Creative mode," which lets you be as creative as possible. With unlimited resources, Minecraft makes sure you have everything you need to build amazing mansions. 
There is a survival mode in which you can make powerful weapons and fight off dangerous mobs. Minecraft also lets you change the gameplay, summon mobs at will, and even change the time of day. This is to make the game even more exciting. However, what I like the most about this game is the marketplace, where I like to look at what other people have made. This isn't all. You can get skins and texture packs from your favourite artists.
4. Huntdown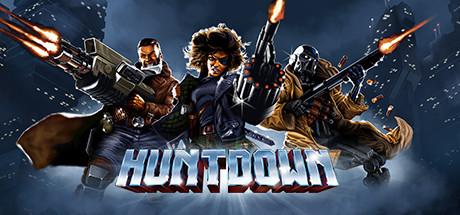 In Huntdown, you play as one of the three-country bounty hunters who are on a mission to stop violence and clean up corruption in the world. The game is based on action movies and arcade games from the 1980s. 
During the action platformer's fast-paced strategic combat against gangs and crime bosses, the game keeps you on your toes all the way through the fight. You'd enjoy going all out to reclaim the city from anarchy because the game has a wide range of weapons and fun animations.
5. Asphalt 9: Legends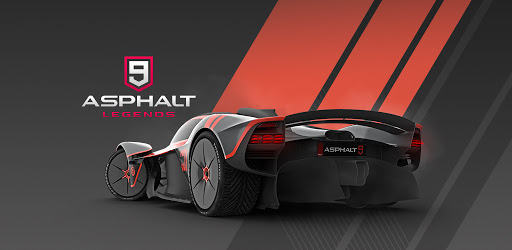 If you want to play a great iPhone car racing game with a controller, Asphalt 9: Legends is the game for you. The game has enough variety to keep you playing for hours. It has hypercars from well-known manufacturers like Ferrari, Porsche, Lamborghini, W Motors, and more. As a bonus, Asphalt 9 comes with a very useful car editor that lets you make your car look the way you want it to. 
You can start your race in a single-player career mode and show off your skills in more than 900 races. Besides, there is also an online multiplayer mode where you can race against up to seven people from all over the world. In addition to playing games, Asphalt lets you build a group of racers with the Club feature. Play this iPhone Games with Controller Support
6. Jetpack Joyride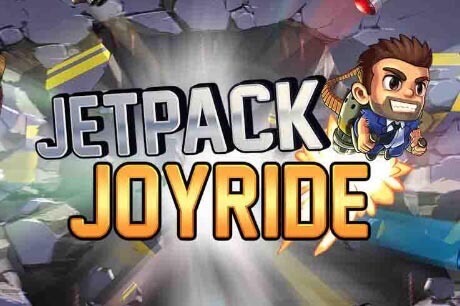 If you like games where you have to run for a long time, Jetpack Joyride is the best one (from the makers of the popular game Fruit Ninja). In this game, you get to ride crazy vehicles and try to beat other people to the end of their lab. This makes this game stand out from the rest. There are a lot of hard tasks to do and a lot of coins that you can use to buy power-ups. In terms of personalization, Jetpack Joyride is right on the money. There are a lot of crazy outfits that you can choose from to make your character look like you want.
7. SpongeBob SquarePants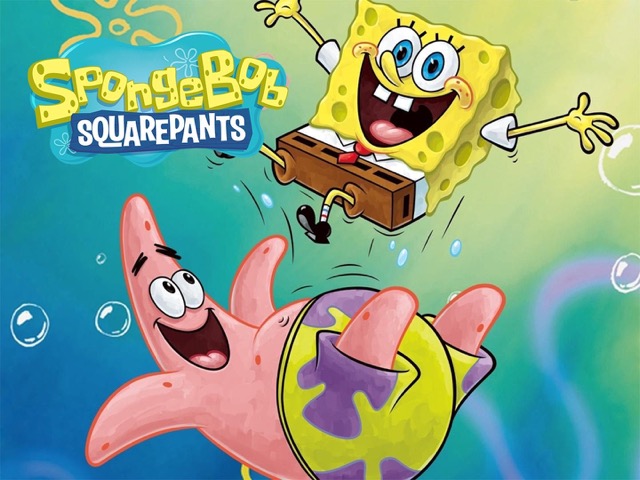 Because SpongeBob SquarePants is so much fun to play, it makes the show stand out. There are three characters in this game that you can play as: SpongeBob, Patrick, and Sandy. In this game, you can use killer moves to defeat Plankton. Plankton and his army of wacky robots would make it hard for you to play the game. So, plan your strategy well so that you can stop evil plans before they hurt your goal. In this iPhone game, you don't have to be very good at strategy to play. It's still a game that can keep you playing for hours on end.
8. Dead Trigger 2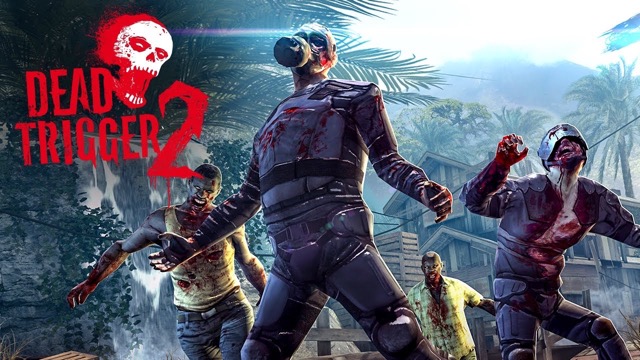 The game Dead Trigger 2 is a good choice for people who like to play games where they fight zombies. If you want to stay alive in this FPS game about the zombie apocalypse, you have to fight against all odds. It's all about making a safe place to hide and doing your best in the scary war situations. 
You can go to 10 different places and show off your shooting skills on more than 30 different battlefields. All of the battlegrounds have different twists and turns that make you use your skills to the fullest. Dead Trigger has more than 600 war scenarios and more than 70 types of guns to keep you shooting for a long time.
9. Grand Theft Auto: San Andreas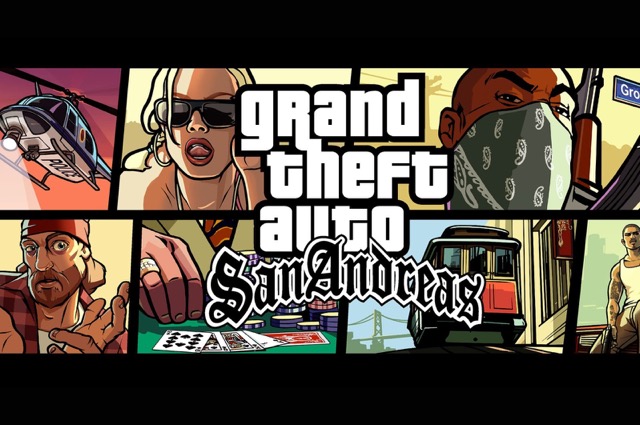 Grand Theft Auto: San Andreas is an open-world game that you will never get tired of. The game was made for mobile devices to celebrate the 10th anniversary of Rockstar Games. It has been praised for its story-driven gameplay, which has been praised by many people. To save his family and friends from the powerful drug dealers and gangs, Carl Johson has a very hard job on his hands. That's not all. CJ also needs to save his hometown of Los Santos by getting rid of drugs and bribery.
10. Bike Baron 2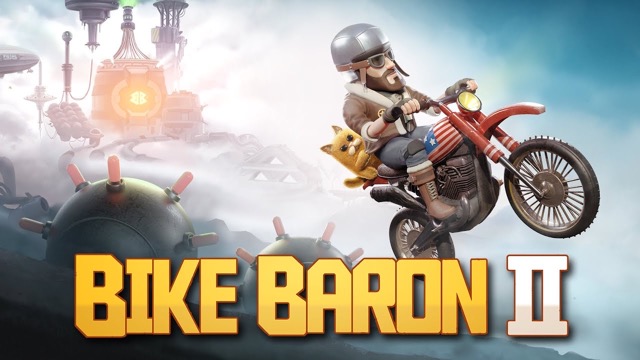 The new game, Bike Baron 2, will make you fall in love with bike racing all over again. It's a wild motorbike racer that lets you race on 50 well-made tracks. As a result of a wide range of online events, you always have the chance to show off your bike racing skills. Make sure to avoid monster jumps and dangerous contraptions, because they will stop you from racing in no time. Take your favourite bike, make it your own, and then show off your best moves in an online event.You can enjoy iPhone Games with Controller Support.
11. Life is Strange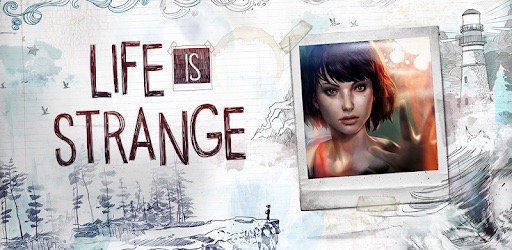 If you like adventure games, you'll enjoy Life is Strange. It's a five-part game that has a story-based choice. As a player, you can rewind time and even change the past, present, and future based on how you play the game. if you ever make a mistake you can go back in time and change it. Yeah, that's how you can reach your goal. Gaming isn't the only thing you'd enjoy about this game. The hand-painted visuals add a unique touch to the look.
12. Animus: Revenant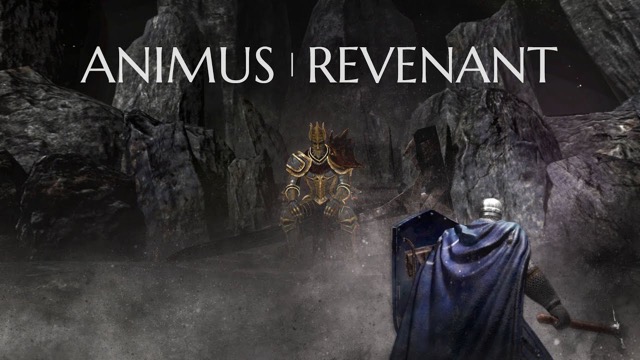 It doesn't get any better than Animus: Revenant, if you want to play a hero and save the world from destruction. You have been called by humanity to fight against the evil forces as the world nears its end. Can you make peace by getting rid of the people who did bad things? If you want to play a game alone, this RPG is full of action and adventure. During the gripping story, you don't know what will happen next, but the huge variety of weapons makes sure you can get the right weapon to wreak havoc in the devils' camp as part of the epic battle against anarchy.
13. Dead Cells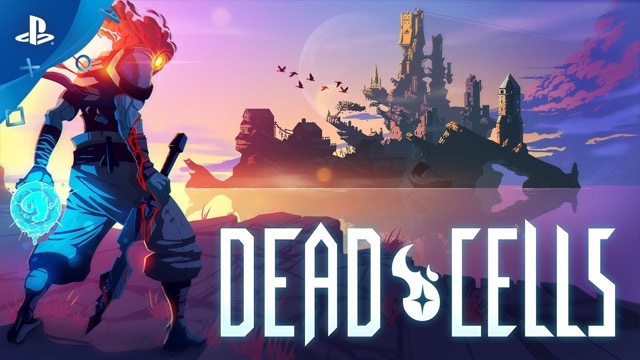 Because it is an action-platformer that is both roguelike and Metroidvania-style, Dead Cells never fails to surprise you. 2D combat with a wide variety of weapons makes the game a lot of fun. You'll fight minions and bosses that are very hard to kill. And if you don't learn the pattern of your enemies, you'll be dead in no time at all. So, come up with a smart plan and play it out to stay alive. 
Dead Cells has a lot of different weapons so you can pick the best one for you. It also lets you adjust your weapons to your liking because you need to make some changes.
14. Brawlhalla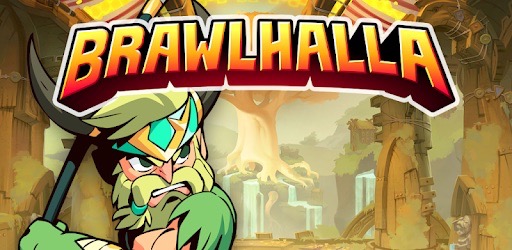 This one is for people who can't seem to get enough fights. It should be interesting to you if that's the case. Whether you fight alone or with friends, you can do it in this platform game! It has a lot of fun game modes, like Bomsketball, Kung-Foot, Capture the Flag, and more. 
In casual games, four people fight to be the winner. With cross-play, you can play with up to eight friends at once. There is also a training room where you can improve your skills so that you can become the best fighter in the world.
15. Rush Rally Origins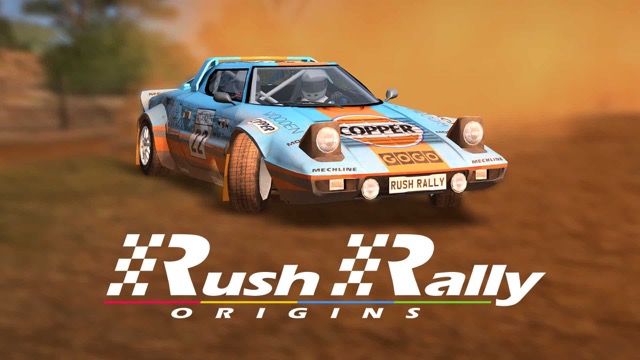 Rush Rally Origins is a classic top-down racing game that I have had a lot of fun with. With more than 35 stages that look great, racing always looks like a good time. Better still, you can change the time of day and the weather to your liking. With this car, you can choose from a lot of different types of hard-to-drive roads like gravel and dirt to drive on. 
In Rush Rally Origins, there are many different game modes, like time trials, a-b races, and a championship where you can compete to be the best racer in the world. This makes the game even more fun. As a way to make sure you don't get bored while racing, it also lets you give your car a personal touch based on how you drive. Having iPhone Games with Controller Support is the best experience.
16. Stardew Valley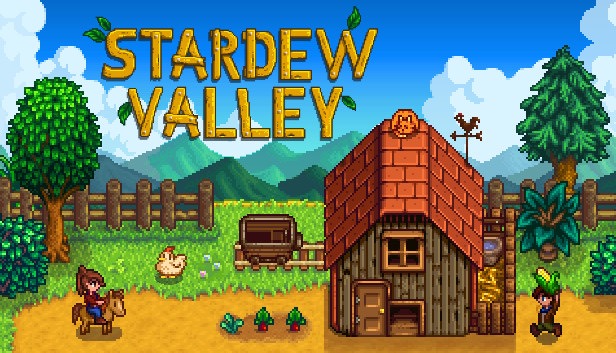 Try out this game, which has been nominated for a lot of awards. If you are looking for a farming RPG, this is a good one to check out. With Stardew Valley, you can raise and breed animals, grow a variety of seasonal crops, and make your farm look the way you want. It also lets you make your farmer and home more unique, thanks to a lot of options. 
After you're done farming, you can start a family with 12 people who could be your future husband or wife, become part of a great community, and also explore mysterious caves.
The final words
These are some of the best free Apple IOS games that can be played with a controller. Each game has its own story and features, and having a controller would make the games even better. If you have an iPhone, you can play iPhone Games with Controller Support. There are a lot of different games to choose from. We've put together a list of the iPhone games that can be played with a controller. People who have been to a lot of different places know which ones will give them the best experience possible. We have a game for everyone, no matter what kind of game they like best.