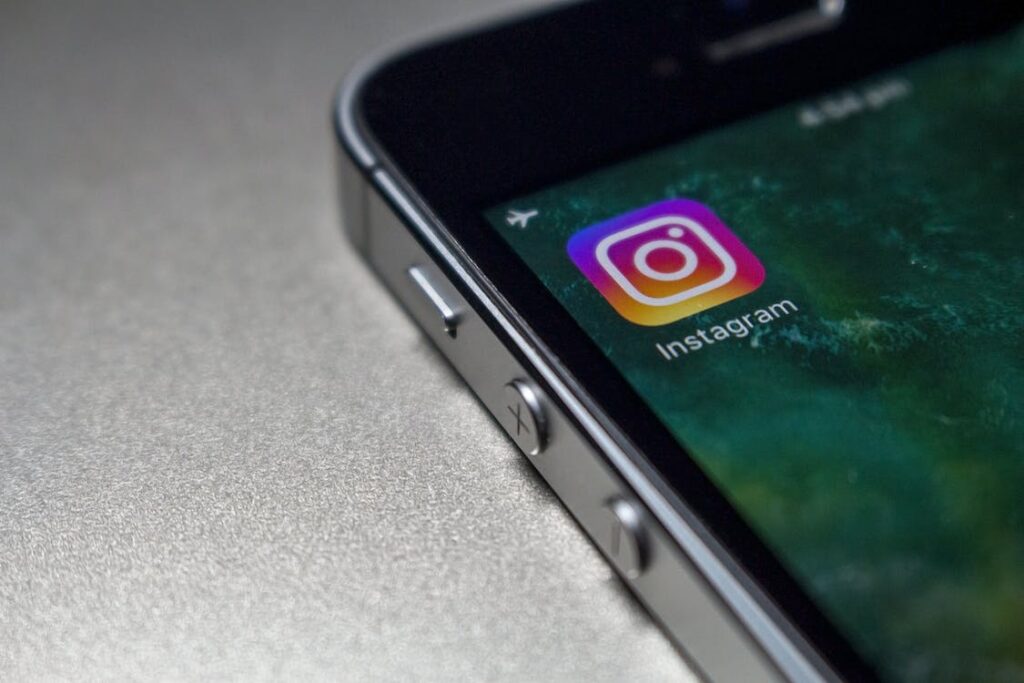 Instagram, one of the leading social media platforms today with more than 2 billion subscribers, can be a source of frustration for some Android users. In this article, you will discover 7 simple solutions to address Instagram crashing issues and other related problems.
Instagram is a distinctive social network that circles mainly around the sharing of photos and videos. It boasts over a billion registered accounts, spanning from small enterprises to recognized institutions, news outlets to cultural centers, as well as celebrities, photographers, singers, and the ever-growing influencer industry. It's challenging to envision a time when Instagram was not an aspect of our lives.
Instagram is an exceptional social media platform with a plethora of impressive features. However, Android users often encounter issues while using the app. One of the most common problems is "Instagram keep crashing" unexpectedly. If you find yourself facing this frustrating issue, don't worry – there are several techniques you can try to resolve the problem. Keep reading to discover four effective ways to fix Instagram crashes on your Android device.
#1. Reinstalling and Updating the App
If you're experiencing issues with Instagram that keep crashing on your Android device, don't fret – there is a simple solution available. You can attempt uninstalling and reinstalling the app can help refresh your phone's memory and eliminate any minor software glitches that may be inducing the problem.
To do this, head to the Play Store, search for Instagram and tap on the Uninstall button at the top of the app page. After that, once the app has been cleared, you can reinstall it from the same page and start utilizing it again.
Another effective method to tackle Instagram crashes is to update the app to the latest version. New updates usually come with improved bug fixes that can address existing issues on your phone's software. You can update the app by visiting the Google Play Store on your device, going to your profile, and selecting the section that shows your downloaded apps. Locate Instagram on the list and tap the Update button. After the update is complete, launch the app and enjoy a smoother experience.
Also Read- Instagram Empowers Creators With New Reels Features
#2. Restart Your Phone to Fix Instagram Crashes
Sometimes, when you're utilizing the Instagram app on your Android phone, it might suddenly stop working, leaving you feeling frustrated. However, there's a simple solution that can help fix this problem – restarting your phone. This quick and easy action can be surprisingly effective when it comes to dealing with app crashes.
Restarting your smartphone may seem like a straightforward solution, though it can perform wonders in assisting your device to overcome lags, clear any glitches, and reset any malfunctions in its system.
You may Like to Read: iPhone Green Screen issue – Solved
#3. Ensuring Adequate Device Storage
One of the most ordinary reasons for this issue is low device storage. It's recommended to have at least 15% of free storage to ensure the smooth functioning of Instagram and other phone apps.
Insufficient storage can prevent you from re-downloading or updating the Instagram app. Even if you manage to have the app, it might discontinue functioning as soon as you launch it. The inadequate device memory can furthermore cause certain app features to malfunction.
To scan your Android device's storage status, head to the device settings and look for the Storage option. Further, the screen will exhibit the total device storage, the amount being utilized by the phone system, apps, and media, and the available or unused storage. If your device is running low on storage, you can free up some space by deleting unwanted videos, images, and apps.
#4. Clearing Cache on Android and iOS
Clearing the cache frees up storage space on your device. When you utilize an app like Instagram, it stores temporary data such as images, videos, and other information to help the app load faster the next time you use it. Over time, this cache can take up a significant amount of space on your device, which can cause the app to slow down or even crash. By clearing the cache, you can free up storage space and potentially improve the app's performance.
Clear cache on Android
To clear the Instagram cache on Android, press and hold the Instagram logo for a few seconds. Then select App Info, followed by Storage, and click on Clear Cache. If you prefer, you can also go to Settings, select Apps, locate Instagram, and clear the cache from there.
Clear cache on iOS
For iOS users, there's no direct option to clear the cache. Rather, you can delete the app, reinstall it from the App Store, and log in to your Instagram account. This procedure will clear the app's cache space, which could potentially resolve any issues you were undergoing.
How to check if Instagram is down?
One of the initial steps to take when experiencing frequent Instagram crashes is to check if other users have reported similar issues on DownDetector. This online tool helps track service disruptions and outages for various platforms, including Instagram. If there's a surge in user reports, likely, Instagram servers are down.
To confirm if Instagram servers are indeed down, you can visit Instagram's official PR Twitter page, where the company usually posts updates on service interruptions and other related information. By doing this, you can be sure whether the problem is on your end or Instagram's end.
What causes Instagram to crash when it is launched?
As an Instagram user, you might have encountered app crashes launching the app. The Instagram crashing issue can arise due to various reasons. One of the primary reasons for Instagram crashes is a weak or unstable internet connection.
Moreover, not updating the app can also lead to frequent crashes. Bugs in the app or phone software may also cause the app to malfunction. Some phone settings may limit Instagram's performance, leading to crashes. Another possible cause of crashes is insufficient storage space on your phone. Besides, server errors may also lead to Instagram crashes.
By understanding these causes, you can troubleshoot and fix any problems with the Instagram app and enjoy a seamless experience while utilizing it.