If you're someone who loves capturing memories and sharing them with others, you'll be excited to know that the Pixel 7 and Pixel 7 Pro have incredible cameras that can help you do just that. However, taking a photo is only the first step in the process. To truly make your photos stand out and capture the moment perfectly, editing is crucial. Luckily, with advances in machine learning, Google Photos has a range of powerful editing features that are easy to use. Recently, a contributor at Google shared her experience of capturing photos using a Pixel phone at Yosemite National Park.
Yosemite National Park is a stunning destination at any time of year. But for those lucky enough to visit at the end of February, there's a special treat in store. As the sun sets, it perfectly hits Horsetail Falls, creating a mesmerizing reddish-orange glow known as Firefall.
For Molly McHugh-Johnson, a contributor at Google, this natural phenomenon was an unforgettable experience. But it also presented a unique challenge: how to capture this moment on camera? Despite feeling intimidated by the event's popularity, Molly took up the challenge armed with a Pixel 7 Pro camera and the expert guidance of a professional photographer. And image quality expert at the Pixel camera team, Andy Radin.
In this article, we will demonstrate all 5 tips that permitted her to capture her favorite photos of Firefall utilizing Pixel Pro 7.
Also Read- 7 Ways Google Tensor's Custom-Built Chip And AI Are Making Pixel Better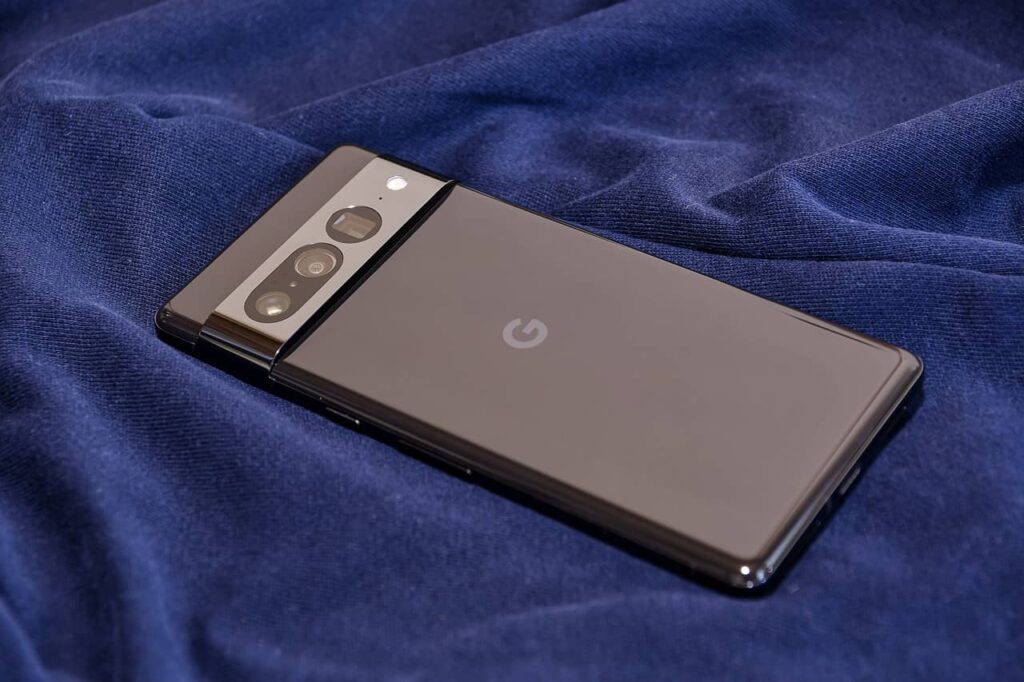 #1. AI-enhanced Super Res Zoom feature
Molly's trip to Yosemite was primarily for hiking, but she stumbled upon the Firefall phenomenon. However, thousands of other visitors had come to see it and occupied the best viewing areas for hours, leaving her with limited options and obstructed views. To overcome this challenge, she decided to use her Pixel 7 Pro camera's Super Res Zoom feature.
Super Res Zoom is a zoom feature on Google Pixel phones that utilizes artificial intelligence (AI) technology. When you capture an image, the feature captures a series of slightly offset images that are analyzed by the AI. The AI then chooses the sharpest image and integrates information from the other shots to enrich the overall quality. On the Pixel 7 Pro, the 48MP telephoto camera and Tensor G2 chip work together to enable Super Res Zoom. Thus, providing a coequal of up to 30x zoom.
After some experimentation with the Super Res Zoom, she found that the sweet spot for her position was between 5x to 10x. This authorized her to capture more details of the mountain. She also discovered that the 10x option had a heavier haptic "tick" that made it easy to feel without looking. And she was able to focus solely on getting the perfect shot.
Also Read- How To Fix A Stuck Pixel On Your Computer Screen?
#2. Remove Distractions from Photos with Magic Eraser
Molly mentioned that she utilized Super Res Zoom to take photos but also took some zoomed-out shots that comprised distractions such as people, cars, and chairs. She used Magic Eraser to remove these unwanted items and create cleaner photos. Magic Eraser, which debuted last year, is a feature that automatically detects and removes distractions in photos such as photobombers, power lines, and power poles. Users can easily erase distracting elements by circling or brushing over them.
Further, there is another option in the Magic eraser feature called Camouflage. It allows users to modify the color of unwanted objects in the photo to blend in naturally with the rest of the image. Molly utilized this option to fill in the area or blend after removing the unwanted items from the photo.
Also Read- Sleep Soundly: 6 Ways Google AI is Enhancing Your Sleep Experience
#3. Use Manual Adjustments & White Balance to adjust Shadow and Brightness
Andy advised that successful photos of Firefall tend to be slightly underexposed to emphasize the contrast between the dark rock and sunlit water. Further, he suggested adjusting the shadow and brightness sliders in the camera's manual settings. It helps to prevent overexposure to the glowing water. And to experiment with the White Balance Slider to avoid neutralizing the warm sunset hues of Firefall. Molly found these manual adjustments helpful in capturing Firefall's changing colors on different evenings.
Manual adjustments in the Pixel camera can utilize to adjust hue and brightness levels. By tapping the screen while utilizing the camera, manual adjustments can be accessed, authorizing the shadow and brightness sliders to be pulled down to prevent the glowing water from being blown out in photos. This technique can enhance the contrast between dark rock and sunlit water in shots of Firefall. For example, as well as adjust for changes in color and lighting conditions.
Also Read- 10 Best High Refresh Rate Monitors 2023 For Competitive Level Gaming 
#4. Motion Mode Feature of the Pixel
The Pixel phone has a feature called Long Exposure that can access by swiping to the Motion mode in the camera app. The Long Exposure feature blurs moving objects in your photos to create a sense of motion. And to use it, you need to hold the phone still while something moves in front of you.
The Long Exposure mode on the Pixel camera is a great feature. However, using this feature on traditional cameras would require a tripod, which can be cumbersome to carry around. Molly stays pleased to find out that the Pixel camera's engineers. AS well as scientists went to significant lengths to stabilize Motion Mode shots. This allowed her to capture detailed shots even without a tripod. She was able to capture stunning long-exposure photos of Yosemite Falls utilizing the Long Exposure setting in the Motion Mode.
Also Read- Samsung Researchers Explain How Nightography Delivers 'Epic Night Shots'
#5. Blurry photos back into focus using Photo Unblur

Photo Unblur is a feature exclusively available on Pixel 7 and Pixel 7 Pro. With just a few taps, users can bring their blurry photos back into focus. This feature removes blur and visual noise, allowing users to relive the moment as clearly as they remember it. The best part is that it even works on pictures in the user's library taken with a different phone or camera and scanned images. In other words, Photo Unblur can improve the quality of older photos that may capture with a less advanced camera or in less-than-optimal conditions.
Conclusion
In conclusion, utilizing these five Pixel photography tips can considerably improve your capability to capture astonishing images of natural phenomena such as Yosemite's Firefall. These tips include the AI-enhanced Super Res Zoom feature, Removing Distractions from Photos with Magic Eraser, utilizing Manual Adjustments & White Balance to adjust Shadow and Brightness, and the Motion Mode Feature of the Pixel. By applying these techniques, you can produce breathtaking photographs that will capture the beauty and wonder of the world around us.