When setting plans for the coming year, it may be tempting to rely on tried-and-true marketing strategies that have consistently produced positive outcomes. However, it is crucial to seize the chance in 2023 to introduce fresh, efficient methods of doing things. This approach is known as "tried-and-new." It helps to make the most of the highest-impact improvements to the Google Marketing Platform from 2022. These new solutions, such as Google Analytics 4, Search Ads 360, and Campaign Manager 360, will help you take charge of all available insights. Moreover, it will aid you to reach the right audiences and maximize your marketing budget.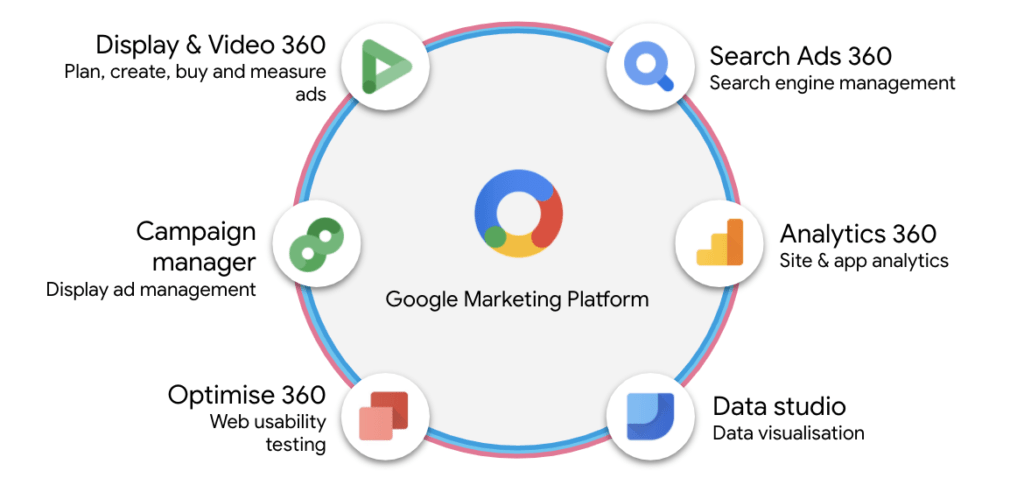 Tip #1: Use less complicated centralized tagging
The ability to measure the impact of campaigns has been revolutionized with the use of website tagging. This enables accurate and actionable measurement, allowing marketers to adjust their strategy for the best performance. To make this process even easier, Google has released a new tag. Hence, to track conversions and manage multiple tags from one central platform. The Google tag is a single, reusable tag that takes the place of the global site tag. It also makes measurement less complex with new features that do not require additional code. It is created to save time and create better business results. As well as provides businesses with the opportunity to track conversions with greater accuracy and increase ROI.
Also Read: Top 15 Technologies To Learn In 2023
Tip #2: Upgrade to Google Analytics 4 and the new Search Ads 360 to get ahead of the curve
In the last few years, the digital advertising ecosystem has seen a profound transformation, prompting marketers to look for new ways to measure and run campaigns. One of the top recommendations for the new year is the adoption of Google Analytics 4.
Google Analytics 4 is a new solution that provides a holistic view of consumer behavior. It leads to a strong insights-to-ROI pipeline. Additionally, the purpose of it is to adapt to the evolving privacy and regulatory landscape. It is built on Google's AI, comprehensive reporting, and seamless integrations for a better workflow. The sunsetting of standard Universal Analytics properties will begin on July 1, 2023. And the sunset date for Universal Analytics 360 properties moved from October 1, 2023, to July 1, 2024. It will allow enterprise customers with complex setups more time for a smoother transition to Google Analytics 4.
Next off is Search Ads 360, a new solution designed to help marketers save time. Also, drive better business results across search engines. It has a new user interface and better search engine feature support. As well as enterprise features that are not available in other products. Upgrading to Search Ads 360 allows marketers to centralize and scale their day-to-day tasks across search engines and accounts.
Also Read: 12 Online Tools To Search For Trending Hashtags
Tip #3: Integrate privacy-forward tools with first-party insights
PAIR (Publisher Advertiser Identity Reconciliation) is a new solution in Display & Video 360. It helps equip marketers for a privacy-forward future. Assisting advertisers and publishers to safely and securely reconcile their first-party data, ultimately improves privacy-forward marketing techniques.
Further, PAIR uses first-party data from audiences who have visited both the advertiser's and publisher's sites. To improve the advertising experience for clients that already have a relationship with both parties. Unlike traditional methods, data is not shared across entities. Instead, the privacy of users remains protected meanwhile both the publisher and the advertiser own and manage their separate data.
Also Read: 12 Fun And Useful Things You Can Do With a Google Nest Hub
Tip #4: Develop a solid connected TV strategy
Connected television (CTV) is on the rise and Display & Video 360 allows marketers to reach today's viewers on their new screens. The platform has brought Google Audiences to CTV. Moreover, unlocked more CTV inventory, and updated controls, so that frequency caps remain set across media platforms. Additionally, it's possible to activate first-party data on CTV, making it easy to reach the most engaged audiences. As CTV continues to grow, the company will continue to invest in innovative solutions. And ad formats to keep marketers connected.
Also Read: 5 Best Music Recognition Apps To Find Songs By Their Tune
Tip #5: Put every ad dollar to advantage
As the digital advertising landscape becomes ever more complex, marketers must remain on top of the latest trends and developments. So they make sure their budget allocate efficiently and their campaigns are successful. Display & Video 360 and Campaign Manager 360 develop to provide advanced tools. And insights to assist with this procedure.
These products offer marketers a variety of features to manage audiences, frequency, and reach across multiple media channels. Additionally, they include helpful forecasting tools and simplify media planning to help you strike the perfect balance for your budget.
What's more, Display & Video 360 and Campaign Manager 360 also offer consolidated workflows, integrated planning solutions, and durable reach measurement. This allows you to unify campaigns and increase operational efficiency while saving money at the same time. Whether you're a novice or an experienced marketer, these products can help you make the most of your resources and maximize your ad campaigns' success.
Also Read: 10 Best Apps For Google Drive In 2023