In this article, we will discuss the troubleshooting methods to resolve the Freeform not working issue in macOS Ventura. With the help of Freeform, you can collaborate artistically with friends or family. A versatile canvas where you may add images, stickers, shapes, links, and handwritten notes using your finger or an Apple Pencil. Isn't it wonderful? What happens if Freeform Board in macOS Ventura suddenly stops working? How awful is that! But don't panic; it's only a transient glitch that can be fixed using the troubleshooting techniques compiled in this post.
Also Read: Finder Not Working In macOS Ventura [Fixed]
#1. FreeForm from Apple is not syncing between Macs
There are instances when you need to manually store the data to share it or access it for later work, even though Apple's iCloud is the central hub for everything.
But occasionally, if you need to set it up correctly, it could act erratically. And many Apple accessory users are having this problem; Freeform Ventura's macOS is incompatible.
Also Read- Freeform App: Everything You Need To know
#2. Turn on the iCloud switch for FreeForm
Freeform won't sync if the required permission isn't allowed in the device settings. Check the settings shown below to retrieve real-time results.
In macOS Ventura, Go to System Settings by clicking the Apple logo.
Turn on the switch next to Freeform if it isn't already on by choosing Profile Name at the top, then selecting iCloud.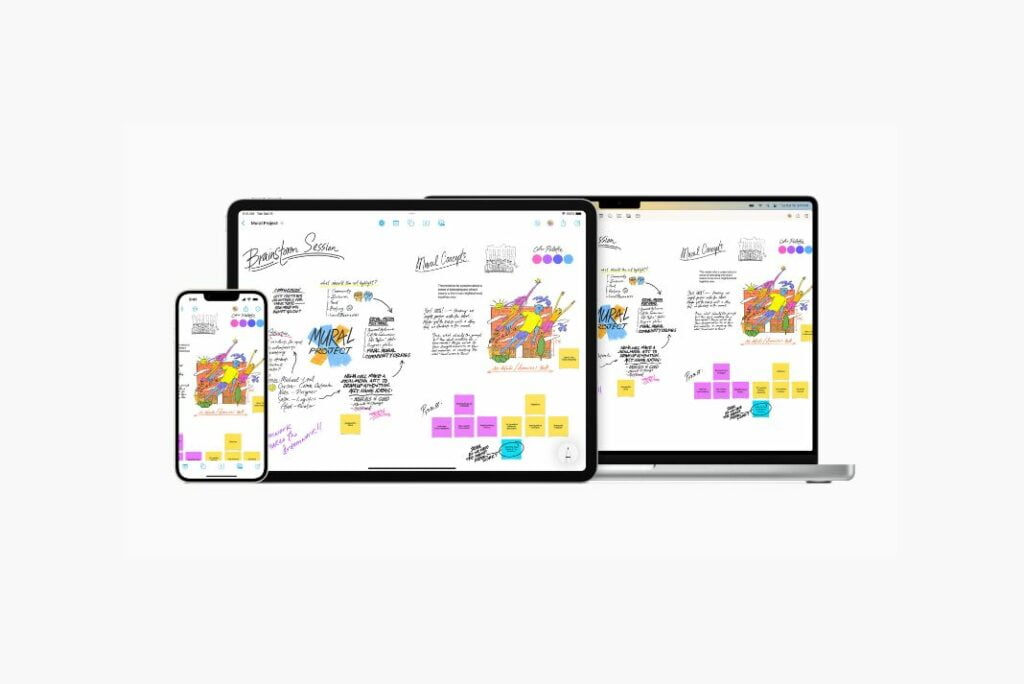 Also Read: Cannot Sign Into iMessage On macOS Ventura [Fixed]
#3. Force Quit Freeform App
We frequently leave applications running in the background because every Apple device is well-constructed and has plenty of RAM. However, if the application is left running in the background for a long time, the device's and app's performance may suffer.
Force closing the Freeform App on Mac will help to avoid or resolve this issue.
To force a quit, click the Apple logo.
Finally, click Force Quit after searching for and selecting Freeform.
Also Read: Issues Users Are Facing With Freeform App With Solutions
#4. Delete and Reinstall
It shouldn't surprise you can experience a few minor problems when using Freeform for the first time. There are bound to be problems and glitches that need to be sorted out, even with a corporation as big as Apple, with a myriad of developers working on different teams at any given time. This applies to Freeform since some users have discovered that the application will not operate after updating macOS Ventura.
If this occurs to you, the most straightforward repair for Freeform not working is to remove and reinstall the software.
Also Read: How To Change The Startup Screen In macOS Ventura
#5. Delete Freeform Preferences File
The purpose of preferences is to save program settings. They are the most critical component of applications because of this. Unfortunately, nobody can prevent Freeform from crashing, hanging, or getting stuck in the Freeform Preferences file corrupts. Try deleting the Freeform Preferences on Mac.
Go to Folder from the Finder's Go menu. Next, type /Library /Preferences into the address bar.
Find the com.apple.freeform.plist folder now, and delete it (Or Backup on Mac). Or Use the Search option in the Finder Preferences Tab to locate the PLIST file rather than This PC.
#6. Delete Cache
Every Apple Mac software uses caches. To transmit the information as quickly as possible, the supplies store the most frequently used data.
Because of this, if the Mac's Cache becomes corrupt, Freeform may crash or behave strangely. Although macOS will try to fix it, the cache's hidden feature occasionally causes the problem to come back. Clear the cache if a Freeform on a Mac stops functioning.
Launch Finder and select Go > Go to Folder. Run the path now.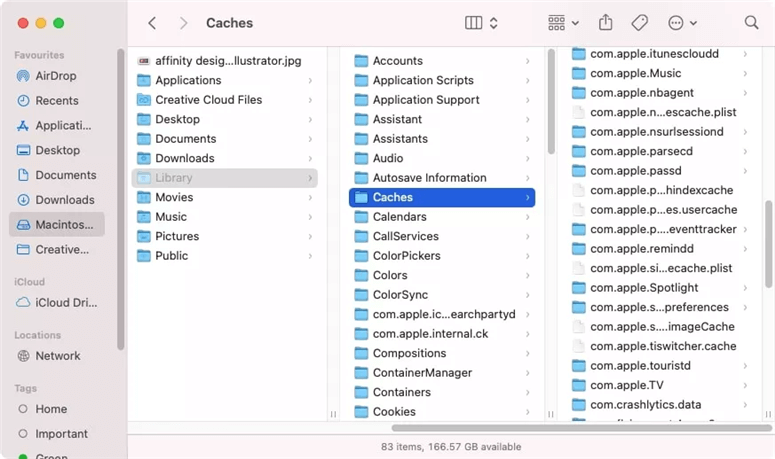 ~/Library/Containers/Freeform/Data/Library/Caches/Freeform
Also Read: macOS Ventura-Preview Unable To Open Scanned Files[Fixed]
#7. Disable VPN
VPNs are never secure because they expose the network and invite risks like transient malware. That transient malware effectively prevents Freeform from functioning. Disable VPN if it is currently enabled on your device!
#8. Remove the FreeForm time limit from the screen
Set the Freeform with a screen time limit if you've bought an Apple device for your kid or want to prevent yourself from becoming dependent on the program. If so, pause and remove the program from these limitations.
Click the Apple logo and select System Settings > Screen Time.
Next to the Freeform toggle, select Edit.
Then select Remove Limit in the pop-up menu.
Return to the Mac's main Screen Time menu and choose Content & Privacy Restrictions.
The Content & Privacy Restrictions toggle should be turned off starting on the following page.
Also Read: macOS Ventura: 10 Problems and their solutions
#9. Verify the Internet connection
Be aware that iCloud is a service that solely relies on the internet; therefore, your device should have a reliable internet connection for accurate operation. If not, the troubleshooting mentioned above will be for naught.
To test whether Freeform can work, you can connect to a different Wi-Fi network. If Wi-Fi isn't available, try turning on a personal hotspot and clicking the relevant device to it.