If we're talking about aesthetics, what neutral color can easily fit the vastly different types of colors and designs of the creative icons that IOS apps offer? The easy answer would be white, so for today's article, we will be talking about how you can easily get your hands on a white iPhone wallpaper!
Steps on how to change it: Of course in getting a white iPhone wallpaper, there would be different ways and even selections of where and how you would get one.
1. The first step of course would be, to have your phone ready; ready as in- in your hand. Because how would you set a wallpaper without your phone with you right?
2. Make sure you know the resolution (resolution, more commonly known as Display Resolution. It is the width and height within your display that is expressed by pixels) or at least the ratio (Ratio is more commonly known as Aspect Ratio, it would be the ratio of your phone's display for height and size.
The most common display aspect ratio would be 16:9 or on modern phones 21:9) of your phone size; this would come in handy later on for picking the wallpaper- because even if we download a pure pixel of white; if it is less than your needed resolution or ratio- it would cause color noise on the white which will make the white wallpaper look weird or blurry on some iPhones.
3. Speaking of resolution or aspect ratio; nowadays it is easy to identify what your particular iPhone has, for example, the iPhone 11's resolution for its screen is 1792 x 828, while the 12 pro is 1170 x 2532.
4. After knowing the needed information, you have multiple ways to get the white wallpaper. And where to get them:
First would be to find which type of white wallpaper would you want exactly, would it be one with a little design, one that needs to fit your lucked-out shade, or just something so plain; that it's literally just pure white.
Once found which type of white wallpaper suits your style best; start finding that white wallpaper type of yours.
You may use google or any search engine you want to search for your "white" wallpaper, you can go through Pinterest and the plethora of websites made to look for wallpapers check the links below this article to see some useful website
5. Time to download, personally if you were just looking for a plain white wallpaper for your iPhone and don't want to search anymore, here's a quick link to an image you can download https://images2.alphacoders.com/515/515958.jpg. That certain image may not fit your phone's aspect ratio, but since it is such a high-resolution plain white image you can easily use this in any of your iPhones.
6. Now that you got your image "wallpaper" ready, let's head onto the next step actually downloading it and applying it to your iDevice! Once on a certain image or let's for example use the link that I provided in #5, hold down the image, and press download saves to photos. Now your chosen wallpaper as the image would be saved to your camera roll in your photos application within ios.
7. Now leave the website swipe back to your home and search or look for the photos app, open it; go to albums then recent, in there you'll see our downloaded image. Press it, press the forward or share button on the button left of the screen, scroll down a little bit then tap "use as a wallpaper" then click done. Boom you got your wallpaper done, but there's another way to set this "white" wallpaper up.
Quick Sum Up-
Open the settings app on your iPhone, 1. Head to wallpaper;
2. Click on "+Add New Wallpaper",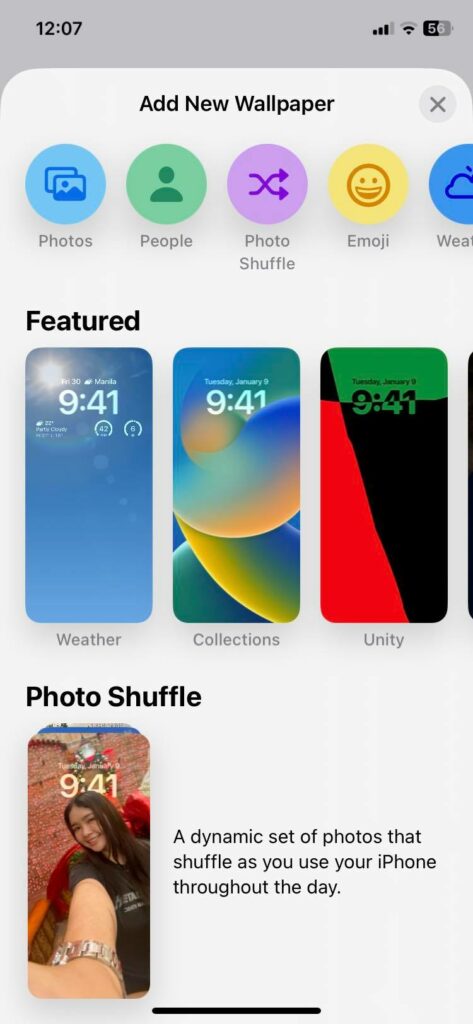 3. Tap photos and choose the white wallpaper image that we have saved, then on the top right click add, then done. That is all.