You can customize Siri's language, accent, and gender if you don't like Apple's default pick of Siri's voice or if you just want a change. The procedure is outlined below.
If you're in the US, Siri's voice has been refined over the years, but she still primarily sounds like a woman. Conversely, if you're in the UK, Siri will continue to use his standard British accent.
Siri has a regional accent in your language, but you can switch it if you want to. You are free to choose any of them and swap between them whenever you like.
You can select a Siri voice that is fluent in your language, and you also have the option of selecting a male or female voice. Additionally, there is typically a further narrow selection available within each gender and language.
Siri— what's that?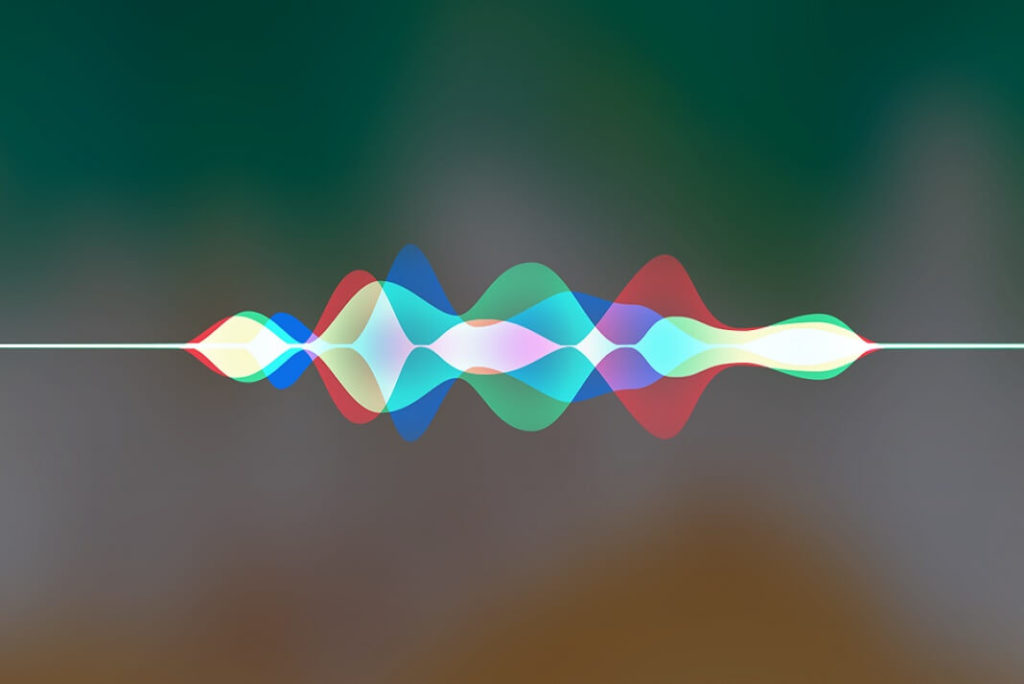 As we said before, Apple customers have access to Siri, a built-in, voice-controlled personal assistant. The idea is that you may converse with her as you would with a buddy, and she will do things like make dinner reservations and write messages for you.
Whether you're using an iPhone, iPad, iPod touch, Apple Watch, HomePod, or Mac, Siri can help you out by listening to what you need and then reiterating it back to you in a natural way. You can talk to her without lifting a finger by asking questions, requesting demonstrations, or giving orders.
Siri may use any of the other preinstalled programs on your Apple iPhone, such as Mail, Contacts, Messages, Maps, Safari, and so on, to retrieve information or do a search. Siri saves you trouble by doing all the work for you in the end.
Exactly how does Siri Function?
While the "Hey Siri" command works on all Apple products, some models also allow you to wake Siri with the press of a button or a tap.
Siri can be activated on an iPhone, iPad, or iPod touch by either speaking a command into the device's microphone or tapping the app's icon in the status bar.
On a Mac, you can use Siri by clicking the app's icon in the dock.

Siri on your Apple Watch

The original AirPods had a double-tap feature that would start a call.

AirPods 2nd Generation with Voice Control

Use the Siri Remote Button on Your Apple TV
When it recognizes a voice command, the voice assistant will begin working. The command is then checked for feasibility at the device level. If the task can't be completed locally, an arbitrary identifier is appended and the request is transmitted to Apple's server.
There is zero chance of information leakage because the entire conversation is encrypted from the beginning to the conclusion. Apple's digital helper relies on machine learning to carry out your requests and instructions.
Reasons to alter Siri's tone
Siri's attentiveness does not change in the slightest when you change your voice. However, it can make a huge difference in hearing Siri's responses.
In this case, it may refer to the clarity of a person's voice. Claims that the frequency of the average woman's voice is more noticeable in noisy surroundings are likely exaggerated.
And if you and your spouse or coworker have distinct Siri voices, you'll never have to wonder who to blame when someone says, "I didn't quite catch that."
However, keep in mind that each Siri device can only have one voice. Even if you have your HomePod or HomePod mini set up to recognize each member of your family, they will all hear the same Siri voice.
Perhaps the true motivation for switching up Siri's voice is simply to try something new. Change to a different voice and back again whenever boredom sets in. The most time you might spend waiting is while a new voice is being downloaded to your device.
Modifying Siri's Voice in iOS
Altering Siri's voice on an iPhone is as simple as going to the Settings menu and making a new selection.
The first step is to open the Settings app from the iPhone's home screen or from the device's app library.

After that, select 'Siri & Search' from the 'Settings' screen's to proceed.
Select "Siri Voice" from the list that appears on the following screen.
Now, if you don't want to alter the voice's gender but would like a different accent, you can listen to samples of each accent option by tapping the "Variety" tab.
As of this writing, Apple's Siri can speak in a variety of accents, including American, Australian, British, Indian, Irish, and South African.
To select a different gender, go to the Settings menu and look for the "Voice 2" option. The screen's "Variety" menu then provides options for choosing an accent.
And with that, you've adjusted Siri's voice on your iOS device.
The Mac Guide to Modify Siri's Voice
Siri's language setting on a Mac requires a somewhat different procedure. Use the steps below to get the result you want.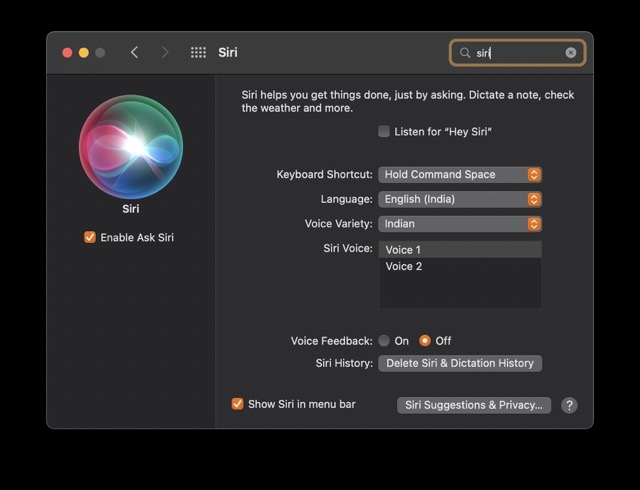 1. Select System Preferences by clicking the Apple menu icon in the upper-right corner. If the app is already in your dock, you can also select it that way.
2. To activate Siri, open System Preferences on your Mac. It's located somewhat towards the top of the screen.
3. Options in this regard are displayed next to Siri Voice. You can preview any of them by double-clicking on it.
The voice variety can also be adjusted for various languages.
Conclusion
Siri can now be used without limiting assumptions about its gender, language, or regional accent. This may be done on any Mac, iPad, or iPhone that meets the required specifications. Try one of the several voice assistants available on the iPhone if you're still not satisfied with Siri.