Though cosmetically identical to the iPhone 13, the new iPhone 14 Plus boasts a larger 6.7-inch display. A 6-core graphics processing unit, Bluetooth 5.3, and a number of upgraded cameras are just a few of the under-the-hood changes. A wider range of colours is now available, including some new ones like (PRODUCT)RED, blue, purple, midnight, and starlight.
On September 7, 2022, during their "Far Out" event, Apple revealed the iPhone 14 and iPhone 14 Plus. Except for the larger 6.7-inch variant, these gadgets are virtually indistinguishable from their forerunners.
In addition, Apple's solution to the dangers of using a mobile device while driving is called CarPlay. CarPlay allows you to safely utilise your phone's many features and apps—including Google's Android Auto—that are designed to improve your driving experience.
A simple explanation of CarPlay is that it mirrors your phone's apps on the car's infotainment screen, allowing you to use them while driving with a streamlined interface that doesn't require you to take your hands off the wheel. That allows you to safely navigate, make and receive calls and texts, adjust the volume on your music, and much more while on the road.
How precisely does the driver-friendly app function, and what features does it offer? If you're interested in learning more about Apple CarPlay, you'll find it all here.
Also Read: How To Fix Apple CarPlay Not Working In iPhone 14?
What exactly is Apple CarPlay?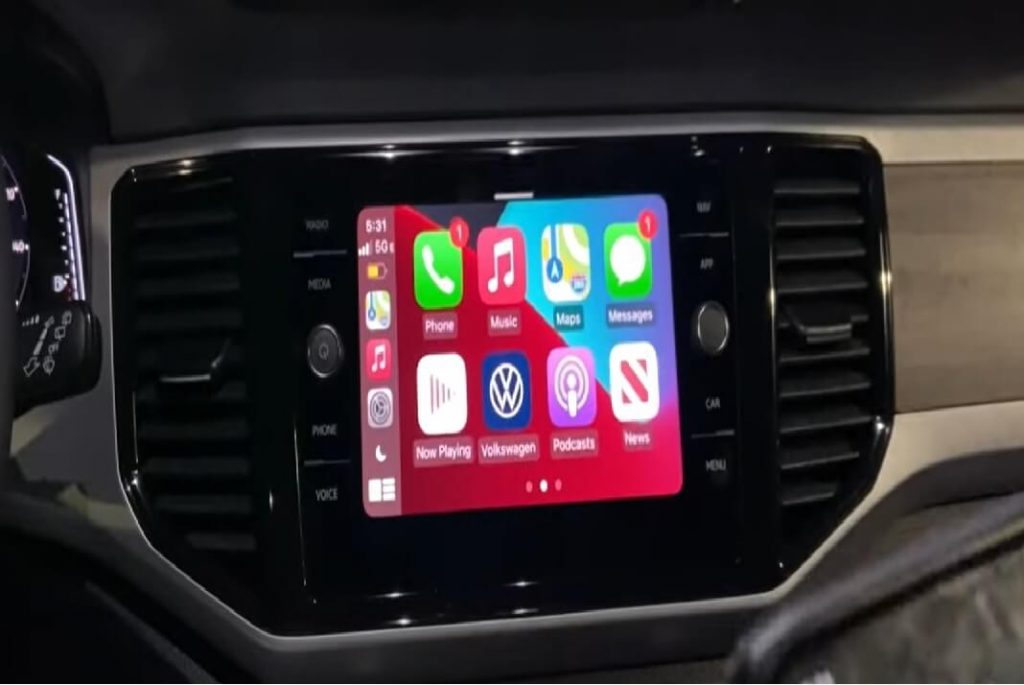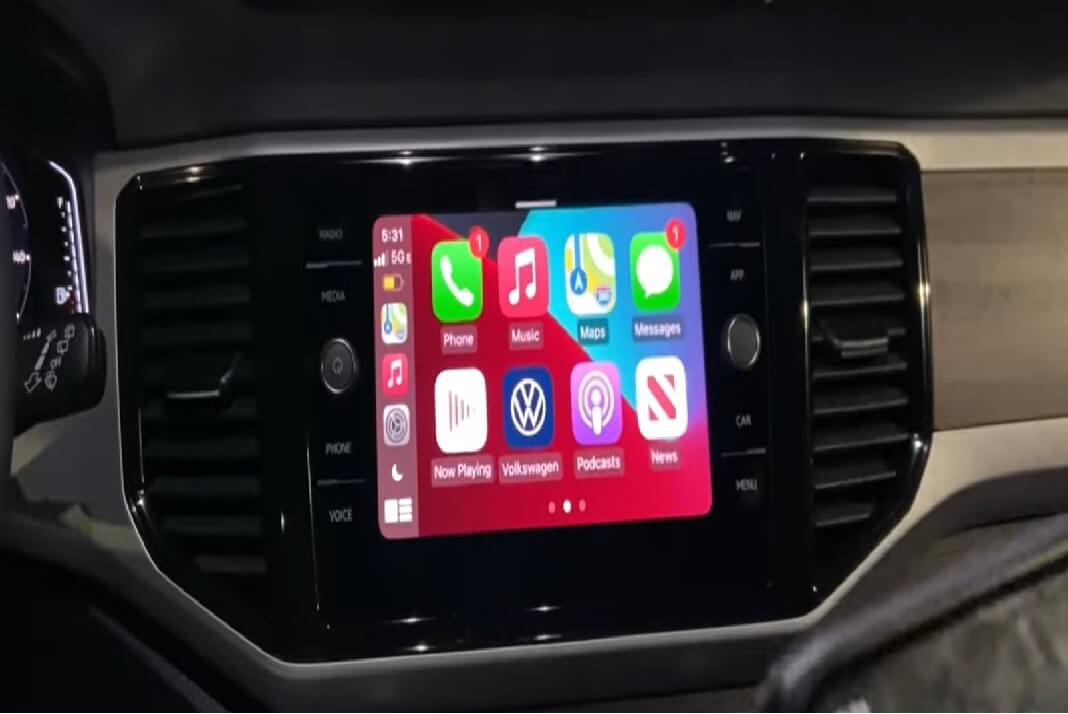 If your car supports Apple's CarPlay standard, you can sync your iPhone with it and use a stripped-down version of iOS on the car's display. Accessing select in-car apps is now possible. Using CarPlay with Siri is a great way to stay safe on the road and stay entertained at the same time.
Even though a "smart" interface is standard in most new cars, it is usually abysmal. They are typically difficult to use, include subpar voice assistants, and prevent you from accessing your phone's apps with ease. When using an iPhone, the CarPlay interface is uniform across all supported vehicles.
You may always switch back to your car's factory system from within CarPlay with just a tap. And you can't utilise CarPlay on your phone's screen like you can with Android Auto. You need a car or stereo that is compatible with it to use it.
Also Read: Carplay In iPhone 14: A Detailed Guide
Which vehicles are compatible with Apple CarPlay?
Although CarPlay was released in 2014, it was first only available to a small subset of car manufacturers, it has since become standard. So, it's hard to find a manufacturer who doesn't back CarPlay, and even rarer to find a current vehicle that doesn't have it.
Almost every major automaker now has models that are compatible with CarPlay, totaling over 600 vehicles. CarPlay is supported by a wide variety of manufacturers, and Apple offers a list of both the manufacturers and the specific models of automobiles that are compatible with Apple CarPlay. However, before purchasing a vehicle, it is wise to verify if it is compatible with CarPlay.
Tesla stands out as the only manufacturer not supporting either CarPlay or Android Auto. Instead, the manufacturer of all-electric vehicles provides its own high-end connectivity package that includes GPS, streaming media, and smartphone-based control of select functions. As opposed to Apple's CarPlay, which is free and uses your existing data plan, this service costs $10 per month.
More and more vehicles are turning to Google for their software requirements by utilising the Android Automotive operating system. Unlike Android Auto, which is an app similar to Apple CarPlay, Android Automotive is designed to be installed on a vehicle from the factory. So, what does this imply for iPhone owners?
Those who drive vehicles powered by Android Automotive OS still have hope, as CarPlay is compatible with their platform.
Exactly how does Apple CarPlay function?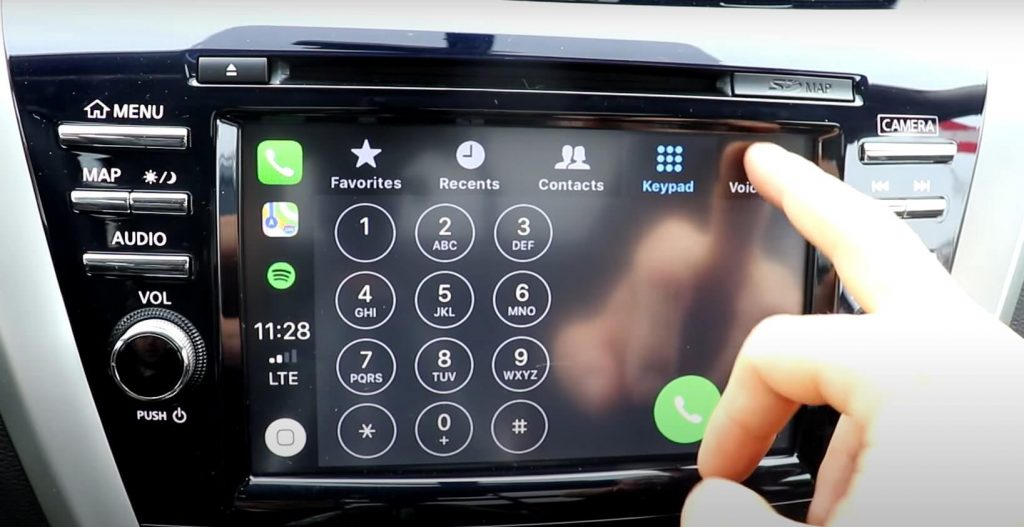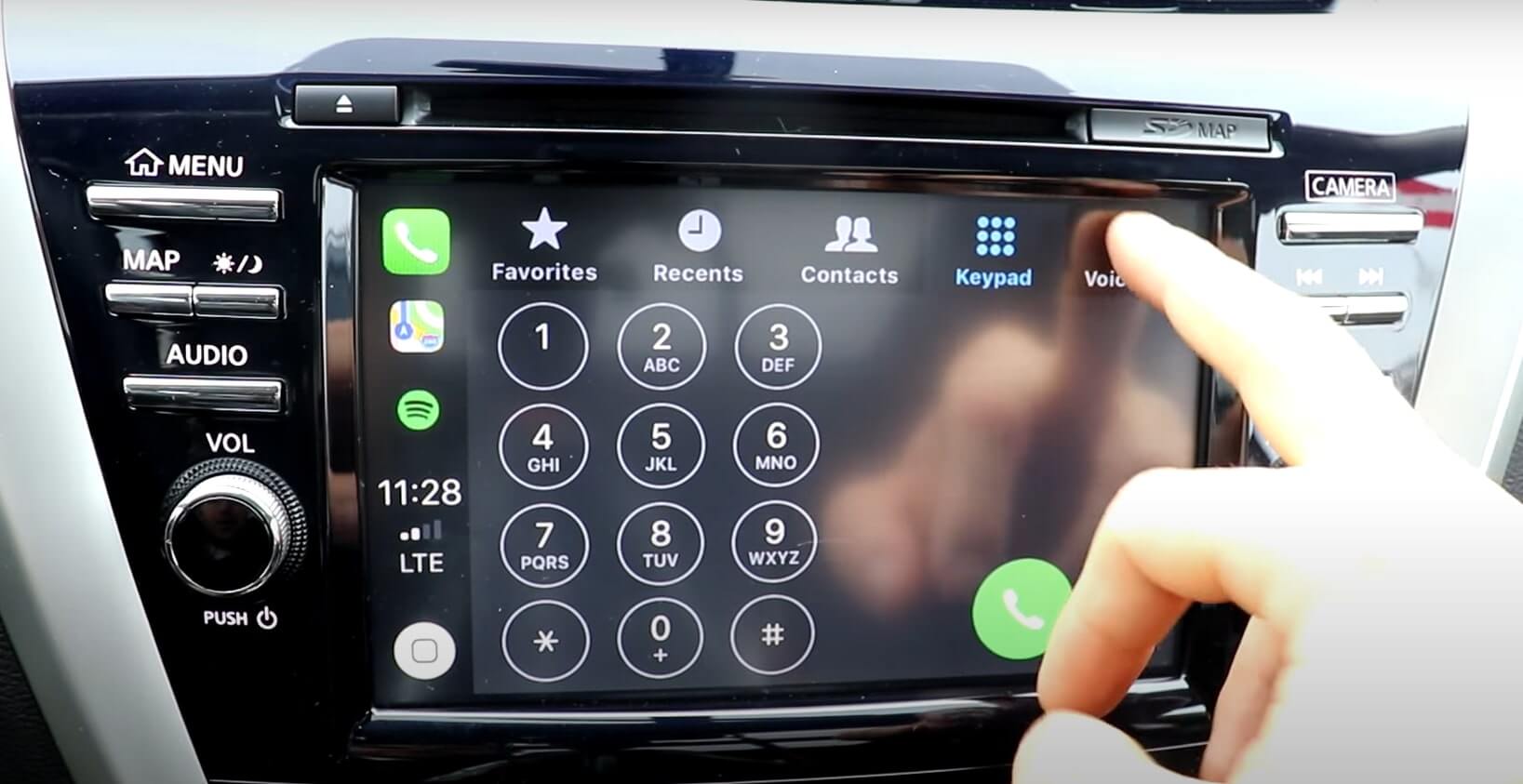 Your iPhone's apps that are compatible with Apple CarPlay will have limited functionality. There are various ways to connect your phone to the car sound and listen to music, but they all have their limitations.
All the app alerts can be very distracting when driving. Also, most programmes' tiny interface elements aren't suited for speedy use while driving.
Instead, CarPlay streamlines the iPhone's functionality in a car, making it simple to drive while using maps, texts, music, and Siri. Thanks to big symbols and voice controls, this is now a reality.
Also Read: Handoff Phone Calls Between iPhone14 And Apple Watch 8
The Basics of Setting Up Apple CarPlay
You need an iPhone 5s or later with iOS 7.1 or later in order to use CarPlay. Verify that you are in in a CarPlay-enabled country. One last thing: Siri needs to be active for CarPlay to function. To activate Siri and Search, go to your device's configuration menu and select those options.
In addition, your car or stereo needs to be CarPlay-compatible. For further clarification, please refer to the following section.
Launch your vehicle and connect your phone to the car's USB port with a high-quality Lightning connection to activate CarPlay. Common locations for the port include the space under the climate control panel or the central storage area. If you're unsure of where it is, see your car's manual.
Although it is less common, some vehicles also include wireless CarPlay capability. To experiment with wireless pairing, go to Settings > General > CarPlay while holding the voice control button on the steering wheel.
After connecting, if CarPlay doesn't launch automatically, you can launch it by tapping the CarPlay symbol on your infotainment screen (its location will vary by manufacturer). The first time you do this, your iPhone will prompt you to enter your passcode to continue. Just tap the OK button when prompted on your phone.
Also Read: How To Connect iPhone 13 To Apple CarPlay?
Use of Apple's CarPlay System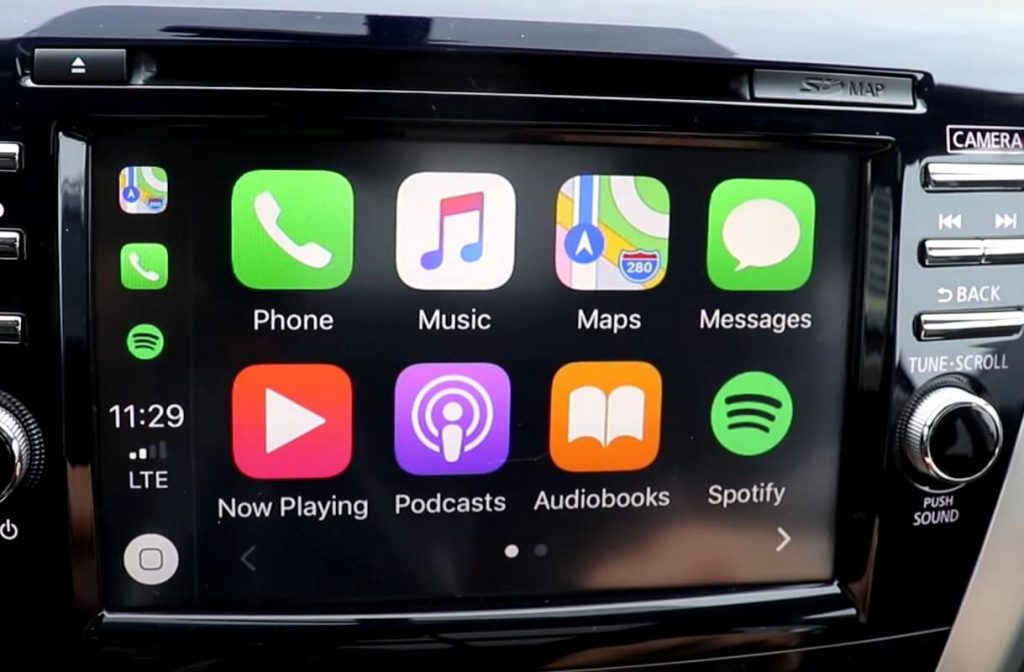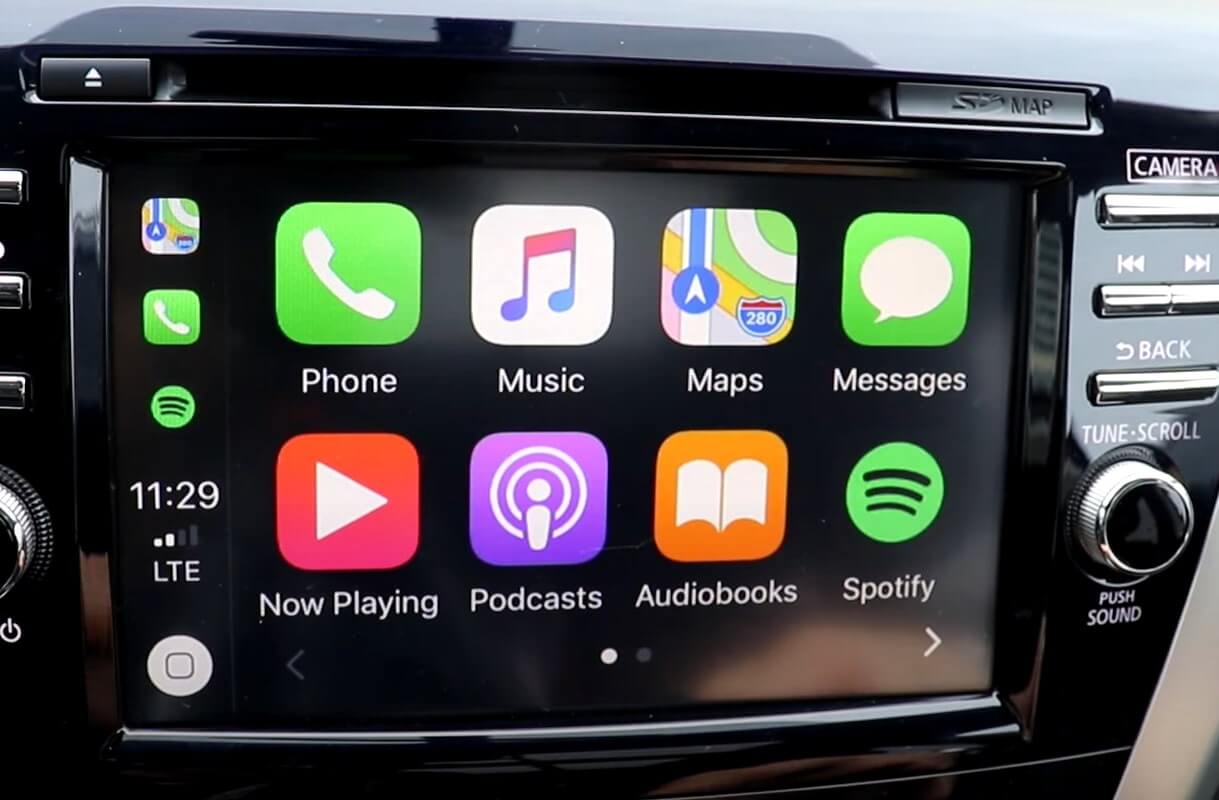 As of iOS 13, the first screen you'll see when you turn on your new iPhone 14 is the Dashboard, which displays your current location, music controls, and Siri Suggestions for nearby attractions. The previous versions of the software display a grid of app icons on the home screen, much like iOS.
To access your CarPlay apps from the Dashboard, swipe right to left. If you have more than eight apps loaded, you will need to swipe again to see them.
Your current wireless signal strength, the time, and quick links to your three most recently used apps are displayed in the left sidebar. Your most recent navigation app will always be displayed first, followed by your most recently used media app, and then other apps like Phone, Messages, and Settings.
The Dashboard button may be found below; tapping it will take you back to the Dashboard from the currently active app. If you're already in the Dashboard, clicking this will take you to the list of installed apps. The virtual Home button in earlier iterations of CarPlay.
You can use your finger to tap an app and scroll through its menus. The majority of apps do not support CarPlay's full set of features. In Messages, for instance, tapping a discussion will cause the most recent messages in that thread to be read aloud. For reasons of security, you'll have to dictate your response. If your automobile is in gear, certain apps limit your ability to use them.
Select the car's default system from the CarPlay app drawer to revert to it. Using the manufacturer-specific CarPlay software, you may be able to operate your car's stereo, climate, and other functions right from your smartphone. However, not all vehicles support this, so you may need to exit CarPlay in order to access these features.
Final Thoughts
The CarPlay feature in Apple's iPhone 14 is easy to use. It provides a fantastic method to manage your phone while you're on the road. If your vehicle has the capability, you can utilise voice-activated apps while driving. CarPlay will improve as it gains the ability to work with more apps and as it receives new useful features.