In order to expand your PS5 storage, you will get two three options. First, add an external hard drive/solid-state drive where you can store your PS4 games and some of your old PS5 games. Second, you can add internal SSDs to increase the storage to add a few more games.
Why do you need more storage in your PS5? It is an obvious question for most people because PS5 has an internal storage of 825GBs, which is enough for most people who are into gaming. However, with seasonal and Pro gamers, the storage issue can crop up without warning.
They keep installing new games that require more and more space. Furthermore, out of the 825 GBs of space, a gamer gets around 637 GB, as the rest goes into storing system files. Therefore, in this blog post, I have extensively discussed the process in which you can install Solid State Drive to increase your PS5 storage space up to 4TBs.
Read: The PSP store officially closed, but users can still purchase games on PS3 and Vita stores
Add M.2 SSD To A PS5 Console
PS5 players will benefit highly from installing a M.2 SSD to increase the storage space in their gaming system. A high-speed solid-state drive can help in expanding the internal as well as the digital storage.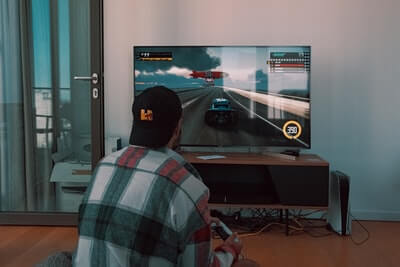 Once you install this high-power storage system, you will be able to copy, download and launch all the games available on PS4 and PS5.
How Can You Know If Your PS5 Console Can Support The M.2 SSD?
It is important that you don't blindly install an M.2 SSD into your PS5 console. However, there are certain minimum requirements to do so. Let's take a look at them.
Your PS5 console is updated to the latest system software

PCI-Express Gen 4×4 supported M.2 NVMe SSD

Storage range of 250 GB and 4TB

Sizes between 2230, 2242, 2260, 2280 and 22110

A heat dissipation mechanism

Up to 25mm width

Length of 30/40/60/80/110 mm

Up to 11.25mm of thickness

5500 MB/s and above sequential reading speed

Socket 3 (Key M)
How To Update PS5 System Software?
It is extremely important to update the system software of your PS5. Without that, you will not be able to expand your storage capacity.
Moreover, if the update of your console is jammed, you can restart it.
To restart, here's what you should do:
Step 1: Take your wireless PS5 controller, and press the PS button, which will take you to the control center.
Step 2: Click on downloads/uploads.
Step 3: Use the console to highlight the system software update and choose View Error Info.
Step 4: Moreover, click on Try Again.
By now, your PS5 console should update properly and be ready for storage expansion. However, if its not, let's see what to do next.
How To Update Your PS5 System Manually?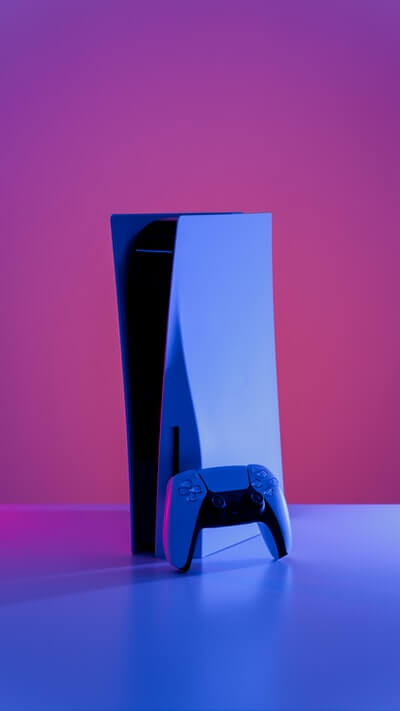 Step 1: For this, you will need a USB drive. After that, create a folder on your Windows PC or Mac and name it PS5.
Step 2: Format your USB drive to FAT32 before use.
Step 3: Inside of the PS5 folder, create another subfolder and name it UPDATE.
Step 4: On the Playstation.com website, you will find an update file button. Click on it and let it download. Then, save the setup in the UPDATE folder. Furthermore, save it as PS5UPDATE.PUP.
Step 5: Now, plug the USB drive into your PS5 console with the updated file setup.
Step 6: Furthermore, boot your PS5 console in safe mode by long-pressing the Power button and releasing it after the second beep sound.
Step 7: In the Safe Mode, tap on option number 3, Update System Software.
Step 8: Tap on Update from USB Storage Device and click on Okay.
Thus, by following this method, you will restart your PS5 console and update it successfully. Now let's move on to the main process of adding an M.2 SSD.
Also Read: Nintendo Switch OLED: Release Date And Price Revealed
How To Install M.2 SSD To A PS5 Console To Expand Storage?
Few things to keep in mind before you start installing the M.2 SSD to a PS5 console. First, make sure that your room is well-lit to avoid any blind spots. Second, get a cross-head screwdriver and a small torch.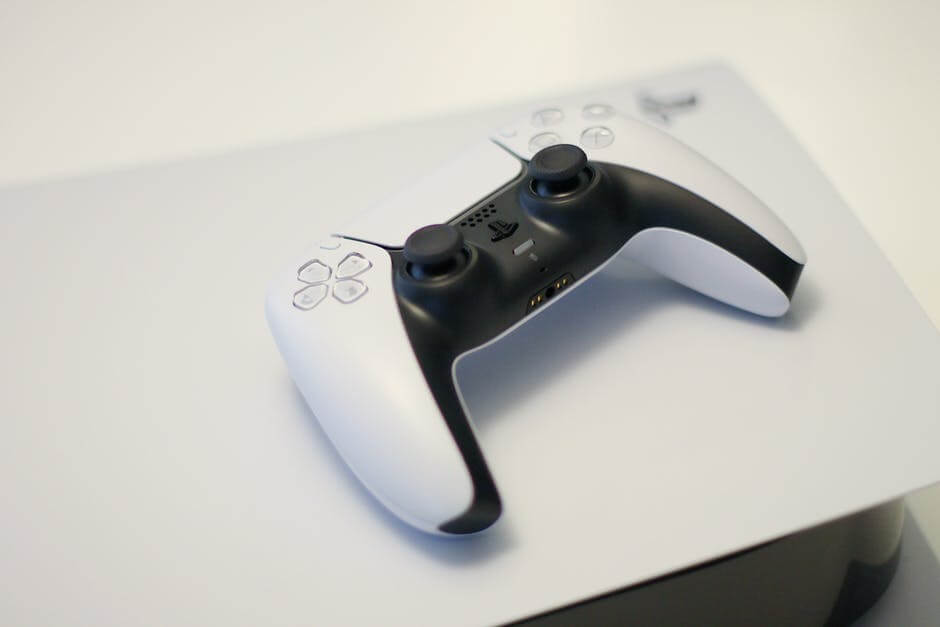 Moreover, make sure you are in touch with a metal-grounded object as it will absorb any static electricity from your body. Else, it can damage your console.
Finally, avoid switching on or off while your cover of the PS5 is not there.
Step 1: Switch off your PS5 console and unplug all the cables and devices attached to it.
Step 2: Then wait for some time till your console cools down by placing it on a steady and flat surface.
Step 3: Furthermore, remove the base and cover it with a protective sheet.
Step 4: Place your console upside down so that the logo of PS5 is facing down. The Power button should also face away from you.
Step 5: Now, you have to lift the cover-up. To do that, hold the edge of the bottom-right corner with your right hand while holding the edge of the top-left corner.
Step 6: Using your left thumb, gently slide off the cover and stabilize the PS5 console.
Step 7: After you have taken off the cover, you will notice that there is a long and rectangular cover over the expansion slot.
Step 8: This is secured well with one screw, which you must remove from the expansion slot. Moreover, only after this will you be able to remove the final cover.
Get Additional Storage In Your PS5
Step 9: Now, carefully remove the screw holding the rectangular slot and gently slide the spacer to the groove. It should be of the same size as the M.2 SSD.
Step 10: Furthermore, firmly hold the edge of your M.2 SSD and align it with the notch of the expansion connector.
Step 11: Then firmly insert it all the way upwards by angling it diagonally.
There are a few things that you need to check. For instance, ensure that you have placed the M.2 SSD on a well-resting flush on the spacer.
Take your time while doing it because if you make errors or do not insert it correctly, it will work for sure damage your PS5 console.
Also, make sure that it is connected to the cooling structure.
Add M.2 SSD To Your PS5 And Expand Storage
Step 1: Do not miss on the angles or hold your console incorrectly. Moreover, tilt down your M.2 SSD and tighten the spacer with a screw.
Step 2: The structure offering to cool to your console should not obstruct your spacer's view. After that, attach the expansion slot cover and tighten the screw.
Step 3: If your cover cannot attach well, you have to find the right size of the slot cover. You have to replace it further and position it away at a distance of 2cm.
Step 4: When you slide it back into place, you should hear a click sound which will assure you that you have placed it correctly.
Step 5: Now, position your PS5 console back into the right-angle and plug in the AC cord, cables and base.
After you have switched on the power, you will see the guide to formatting appear. Furthermore, just follow the on-screen direction to format your M.2 SSD.
How To Remove M.2 SSD From Your PS5 Console For Less Storage?
It could happen that your console faces issues after attaching the PS5. You might also no longer feel the need to have an M.2 SSD and want to remove it as soon as possible.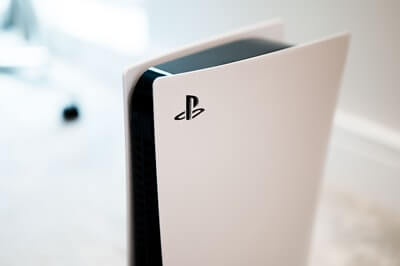 No matter what your reasons, I have got you covered. Simply follow these steps:
Step 1: Once again, we will do exactly what we did before. You will have to switch off your console and remove all cables attached to it.
Step 2: Turn it upside down again with the Power button away from your and the PS5 symbol facing down.
Step 3: Furthermore, use your right hand to grip the bottom-right corner and the top-left corner with your left hand to remove the cover.
Step 4: Slide the cover with your fingers, which will help to stabilize your console.
Step 5: Once the cover is off and the insides of your console are in your view, just unscrew the screw on the expansion slot cover using the same technique we did before.
Step 6: Remove the M.2 SSD and lift your storage drive by holding the edge upwards and diagonally.
Step 7: Using your screwdriver, add the screw back on the expansion slot while replacing the cover once again, slightly away at a distance of 2cm.
Step 8: Moreover, after listening to the click sound, connect your PS5 console back with the cables and devices.
By following these steps mentioned in the blog post, you will be able to both add and remove M.2 SSD from your PS5 console.
Conclusion
As a first-time M.2 SSD user, you should know that you must format the drive completely. Unfortunately, it means you will lose everything, game or data that you may have stored for future purposes. Moreover, you cannot recover the data once you lose it in the process of formatting, so you need to be careful.
Must Read: Here's What You Can Expect In The Nintendo Switch OLED Model