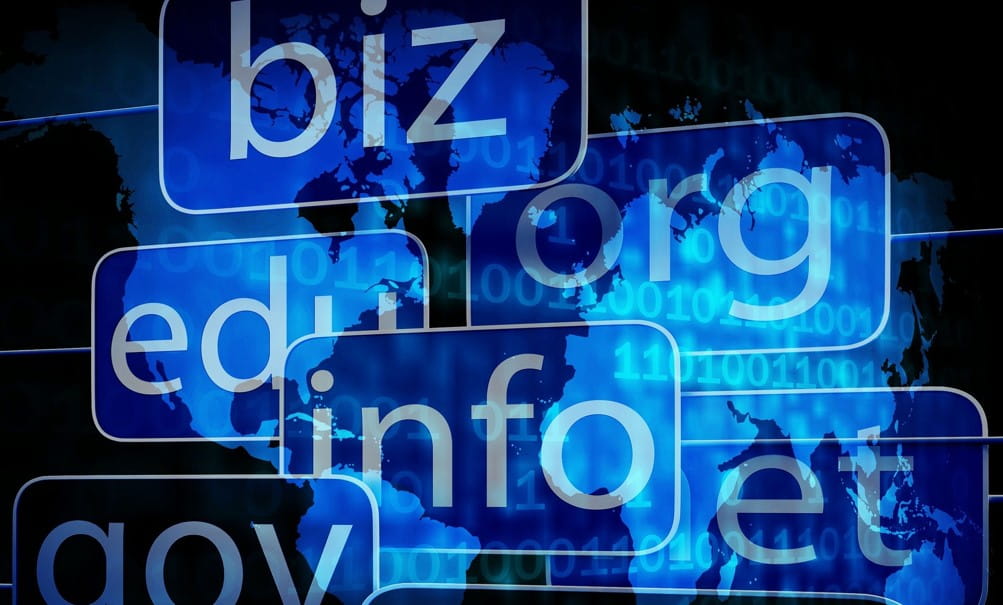 Deciding the perfect domain name for your website can be a daunting and time-consuming task. Once you have settled on the ideal name, you must assure that it is available for purchase. If it is not, you may have to determine the owner of the domain name and make an offer to acquire it. One way to acquire the domain name is to get to the existing owner straight and inquire about purchasing it. Nonetheless, you must first determine who owns the domain.
To assist you in this procedure, we have drafted a step-by-step guide to demonstrate the methods of how to find out who owns a domain name, just keep reading to learn more.
Also Read- Protect Your Domain Like A Pro With Yubikey
What are the steps for determining the owner of a domain name?
Step 1: Navigate Directly to the Website Associated with the domain name
It is not unusual for certain domain names to be purchased to resell afterward for profit. In such scenarios, the website associated with the domain name will often display the domain's availability for sale and the owner's contact details. Additionally, the website provides sometimes a form or contact information. Alternatively, if the domain is currently in use, you may be capable to locate the owner's contact details on the website's About or Contact page.
If you are fortuitous enough to find the domain owner through this method, you can cut the steps given further.
Step 2: Look for a Domain With an ICANN registration data lookup tool
If your endeavor to locate the owner's contact information through the website turns out unsuccessful, you can furthermore explore the option of using a domain lookup tool.
Whenever a domain name is registered, the domain registrar responsible for the sale is obligated to compile basic contact information. This information is then entered into the WHOIS directory which is a database of all the registered domains in a respective country, assembling a record of the website's owner. Consequently, the WHOIS directory becomes our subsequent destination for encountering the owner of a domain name.
In fact, there are several online lookup tools available for this purpose, nonetheless, due to privacy concerns, the information provided may be limited. Generally, the WHOIS database can disclose the registrant's name, email address, phone number, and mailing address without violating privacy laws.
Although there are a variety of WHOIS look-up tools such as Network Solutions, GoDaddy WHOIS Domain Lookup, who.is, and several others. In this circumstance, we are opting for the ICANN Registration data lookup tool.
The ICANN registration data lookup tool allows users to search and retrieve the latest registration data for internet number resources and domain names. The tool employs the Registration Data Access Protocol (RDAP), which was created to replace the previous WHOIS protocol that operates on port 43. To put it simply, ICANN oversees the registration of all domain names and network addresses, maintaining a current database that can be accessed and utilized.
Further, the ICANN Domain Name Registration Data Lookup tool is a useful resource that allows users to access the most recent registration data of domain owners. Unlike other similar tools, this feature provides accurate and reliable data sourced directly from registry operators and registrars. ICANN does not store the information itself though assures that the database is current and accessible to those who require it.
On the ICANN Registration data lookup tool, just enter the name of the desired domain and then you require to scroll down to view all the info recorded in the WHOIS directory. In various instances, the information may proclaim the owner's contact info. So, in such case, you don't have to move on to pursue further steps given below as then it won't be necessary.
Also Read- Setup Permanent 301 Domain Redirection in OpenLiteSpeed Server
As a result of the implementation of GDPR legislation and domain name privacy options offered by many registrars, it has become so much more difficult to find out a domain owner's personal contact info via the WHOIS directory.
Nonetheless, it is still conceivable to identify the registrar that a domain is registered with, which can deliver worthwhile information. If the registration information for a domain is hidden, there are still options available to locate the owner, just pursue the steps and tips to find out.
1- Contact the domain registrar or look up Registrant's Email
In cases where the domain owner's information is hidden, reaching out to the domain registrar may be helpful. The domain registrar's contact information is usually seeable, and you can contact them to express your interest in buying the domain or reporting spam. Besides, you can check the "Registrant Email" for a forwarding email address provided by the domain privacy service provider.
2- Find company information using public websites
If you have a domain name that is linked with a business, you may be capable to find out the business owners by utilizing public websites such as LinkedIn. By entering the business name into the search field, you can locate people who work for the company and potentially identify the owners.
3- Reach out to the domain owner through their website contact form
If you have exhausted all other options and still cannot find the contact information for the domain owner, you can try using the website contact form. This option is solely viable if the website associated with the domain name is currently online and has a functional contact form.
To utilize this method, locate and then head to the website associated with the domain name and navigate to the Contact Us or About Us page. Look for a contact form that authorizes you to send a message straight to the website owner or administrator.
Once you have located the contact form, fill it out with your inquiry, including your contact information and rationale for reaching out. Be courteous and concise in your message, and make certain to present why you are inquisitive in contacting the domain owner.
Also Read- Best Domain Services At Just $5.98/year
5- Contact a Domain Breaker
If you've hit a dead end in your attempts to locate the domain owner's contact information or if you're seeking expert assistance in negotiating the purchasing process, engaging the services of a domain broker may prove to be a wise decision. Trusted companies such as Sedo and Brannans specialize in facilitating smooth transactions between buyers and sellers in the domain industry.
These brokers can propose invaluable direction and support to those who are unknown to the domain buying process, such as assisting you specify a reasonable price for the domain, identifying the correct person to contact, and guaranteeing that the transaction is accomplished with the required measures for an adequate outcome.
Furthermore, these brokers can assist protect you from scammers and fraudulent activities that can occur within the domain industry, giving you peace of mind throughout the entire purchasing process.
Brainstorm a Unique Domain Name
While following the steps mentioned above may increase your chances of successfully acquiring a desired domain name, there is still a possibility that the current owner may not be interested in selling or may ask for a price that exceeds your budget.
However, there are several options available to consider if this is the case. One option is to explore different domain name extensions, such as .net or .co, if the .com is already taken. Another option is to brainstorm new domain name ideas that could be a good fit for your website or business.
Eventually, this may direct you to an even better and more unique domain name that you may favor over your original choice. Remember, there are plenty of possibilities when it comes to domain names, so don't be afraid to think outside the box.
Also Read- How to create your own Email id associated with your Own domain?
Q- Can I sell my own domain?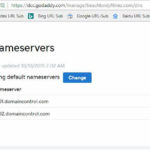 Certainly! With the proper pricing strategy and platform, finding buyers for your domain name should be a breeze. Once you have determined the value of your domain, there are several places to consider when it's time to sell. Experienced sellers will utilize a range of platforms to find potential buyers, including online domain marketplaces and in-person selling. Several popular marketplaces for selling domains include Sedo as well as Afternic, and Flippa.
Is the domain name a copyright?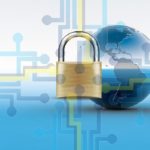 Copyright law is a legal framework that endows creators the exclusive right to use, publish, and circulate their work for a certain period. The protection of copyright is typically focused on creative works such as books, music, and artwork. Nonetheless, domain names are not regarded to be original works of authorship but rather are utilized as a form of identification for websites and online services. Therefore, they do not fall under the protection of copyright law.
Domain names are rather managed and assigned by the Internet Corporation for Assigned Names and Numbers (ICANN), a non-profit organization that supervises the domain name system. ICANN manages the system of assigning and registering domain names through accredited domain name registrars. Consequently, if you like to register a domain name, you require to go through an accredited registrar who will handle the domain name registration procedure for you.