Stream your games live on Twitch which is one of the biggest streaming platforms in the world right now. Gaming is growing by leaps and bounds, and developers are constantly trying to bring in new and innovative platforms for streaming.
Twitch is a decade-old platform, by with every year, its popularity is only growing. There are several reasons why Twitch should be your first go-to platform for video game streaming. First, Twitch allows you to start your live streaming with only a few clicks, and it is easy to connect. And it's also great for accomodating streaming due to their smooth interface.
Second, Twitch Air's live update allows gamers to have live chat sessions while streaming. This forms a cornerstone for the gamer to engage with their audience and, thus, build a close community of loyal viewers.
Why Is Twitch Better?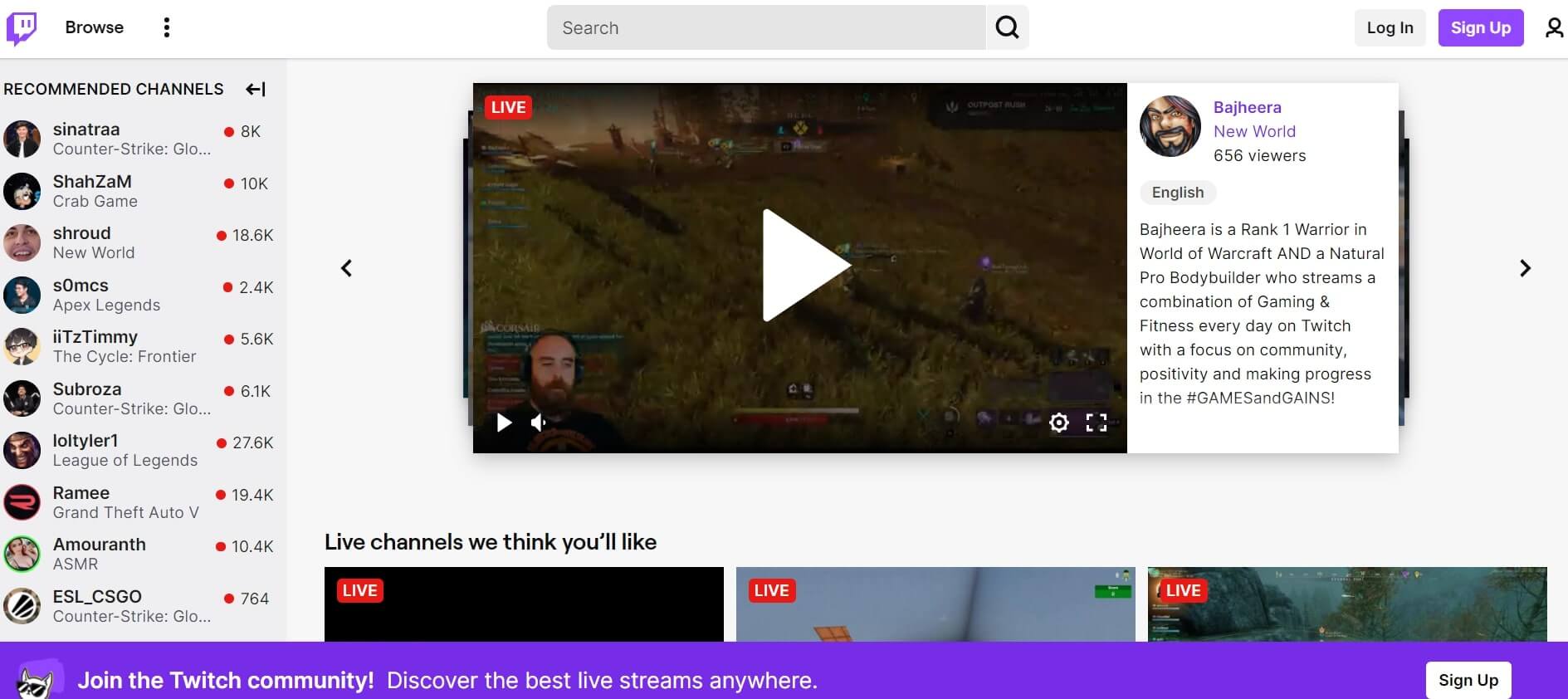 Third, one of the distinguishing features of this platform is its ability to segregate content. What I mean by this is, when we log into YouTube, for example, we see a wave of content shoved down into our throats.
They vary from gaming, roasting, food, culture, tutorials and motivation. As a result, we get distracted, and our minds go entirely out of focus, forgetting what we were looking for in the first place.
However, Twitch separates the content category-wise, making it easier for viewers to search for something they are interested in and provide a refined experience. All these benefits and the high competition on the platform are why every aspiring gamer should start streaming on Twitch.
Don't know how to live Stream from your computer? Read this blog post to find out.
Must Read: Best 5 Gaming Processors Of 2022
Stream Games On Twitch Part 1: Download And Install OBS 
Step 1: Go to obsproject.com and download OBS studio. You will find this link on the official website.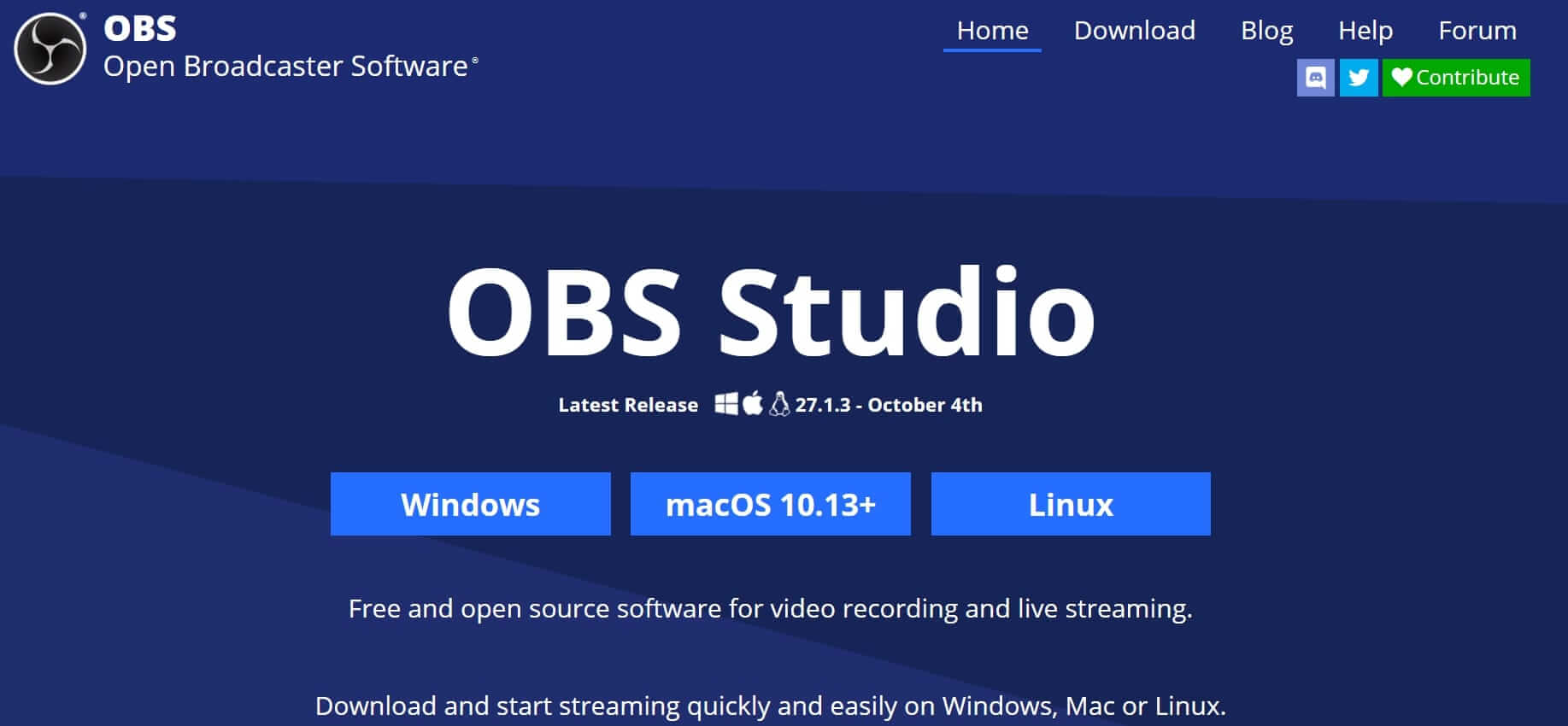 Step 2: Once the file finishes download, click on Keep to confirm and right-click on it.
Step 3: Furthermore, tap on Open, and click on Next twice to complete the setup process.
Step 4: Click on Finish.
Stream Games On Twitch Part 2: Start A Game
After the previous step, open a game you want to stream. For example, these days, players enjoy Counter-Strike, Minecraft, League Of Legends, Call of Duty, Dota, Overwatch and Rocket League etc.
Step 1: Launch the game and let it play in the background.
Step 2: Moreover, open the OBS studio, and a layout as shown in the image will look like.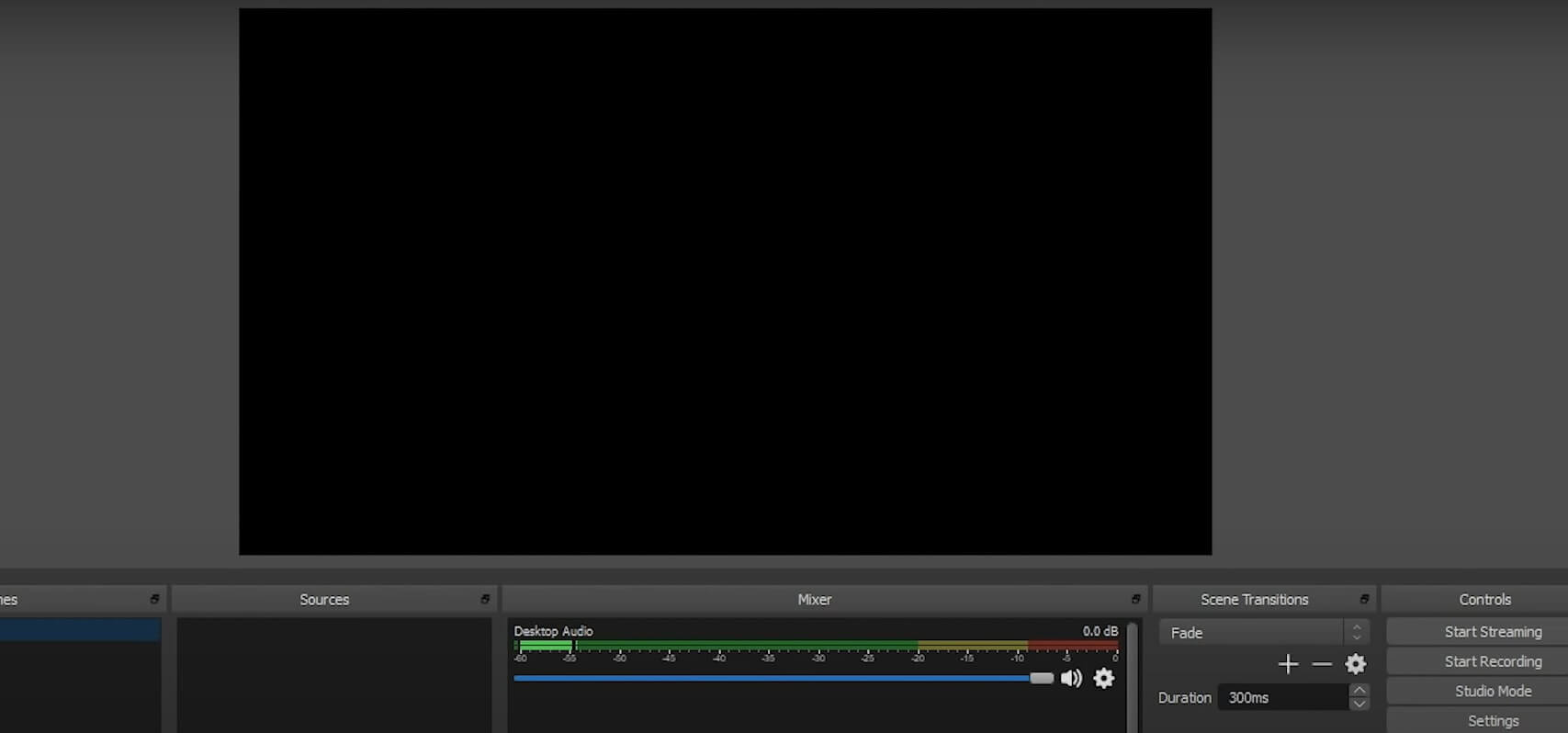 Step 3: Now, you have to add the game screen. Under the source menu, click on the plus icon, and tap on game capture.
Step 4: Moreover, click on Okay and choose the capture specific window. Below that, choose the window and select your game. For example, you are playing GTA Vice City in the background. So that name will appear, and you have to decide that.
Step 5: Tap on Okay.
Step 6: If you see some empty Black space remaining after the game shows up on the screen, expand the game screen to fit.
Stream Games On Twitch Part 3: Setup Web Cam Menu
Step 1: Once again, click on the plus sign and select Video Capture Device under the source menu.
Step 2: Tap on Okay. Furthermore, go to the device and select your webcam and press okay.
Step 3: Similar to the previous method, drag and resize the Video in any corner of the screen at your convenience.
Stream Games On Twitch Part 4: Add Audio
Do the following to make sure that your audio and the game's audio do not mix up.
Step 1: Plug into a headphone and plug it into your computer.
Step 2: Furthermore, click on the Plus icon and select Audio input capture under the sources menu.
Step 3: Click on Okay. Now, select your audio device and tap on Okay.
Step 4: Moreover, you can adjust your volume input with the game volume input. 
In addition to this, you can also add some customization to the screen. To do that:
Step 1: Once again, go to the sources menu and click on the plus icon.
Step 2: Select Image this time and click on Okay.
Step 3: After clicking on Okay, browse the file you want to put as an overlay.
Step 4: Select Open and click on Okay.
Also Read: How To Expand PS5 Storage With Solid State Drive?
Stream Games On Twitch Part 5: Additional Settings
Step 1: Go to the Settings option and click on Video.
Step 2: Select your base resolution, output resolution and FPS values.
Step 3: You can adjust these as per your hardware capability. Moreover, you will need to readjust your game screen and video screen to suit the new settings later these settings.  
Step 4: After setting everything on the main screen, go to settings and select Stream.
Step 5: Click on the New Stream key, where you have to add your key.
Step 6: To get this, log into your Twitch account and click on your profile picture.
Step 7: Select Create your dashboard from the drop-down menu and click on Channel under the Settings tab.
Step 8: A new window will open where your primary stream key is mentioned but hidden.
Step 9: Click on the Copy button and go back to the OBS and paste the key.
Step 10: Close the menu and tap on Save Changes.
Stream Games On Twitch Part 6: Last Step 
Go back to Twitch and scroll back up.

Enter the title of the Stream you want and click on Update Information.

Furthermore, go back to OBS and click on Start Streaming to initiate the process.
Once you start streaming, you can go on Twitch and see how the screen looks to your viewers.
Conclusion
Twitch is a popular streaming service, and the subscription system gives streamers a significant income every month. However, you need to have a minimum of five hundred viewers actively watching your Stream for a substantial length of time.
Moreover, as of 2021, games like FIFA 2021, Age Of Empires, Back 4 Blood, Far Cry, Battlefield, New World and Call of Duty are trending very well. Thus, if you are an aspiring gamer or a seasoned gamer on other streaming platforms, Twitch is a great area to explore.
Also Read: How To Build A Gaming And Streaming Setup In 2022?