It was evident when Steve Jobs unveiled the iPhone in 2008 that Apple's central mission was to put cutting-edge technology in users' hands. With its brand-new iPhone 14 lineup, Apple added an outstanding attribute called Apple Emergency SOS via satellite connectivity in the iOS devices.
We all enjoy the rush of adrenaline that comes from doing risky things in the ocean or the wild. However, there is a small part of us that fears needing help. The iPhone 14 provided Apple Emergency SOS via Satellite connectivity for just this reason. It allows you to call emergency services even without cellphone connectivity. The Emergency SOS via Satellite feature will be immediately available after updating to iOS 16 from 15th November 2022. Moreover, the good news is that iPhone 14 users can access it for the first two years without charge.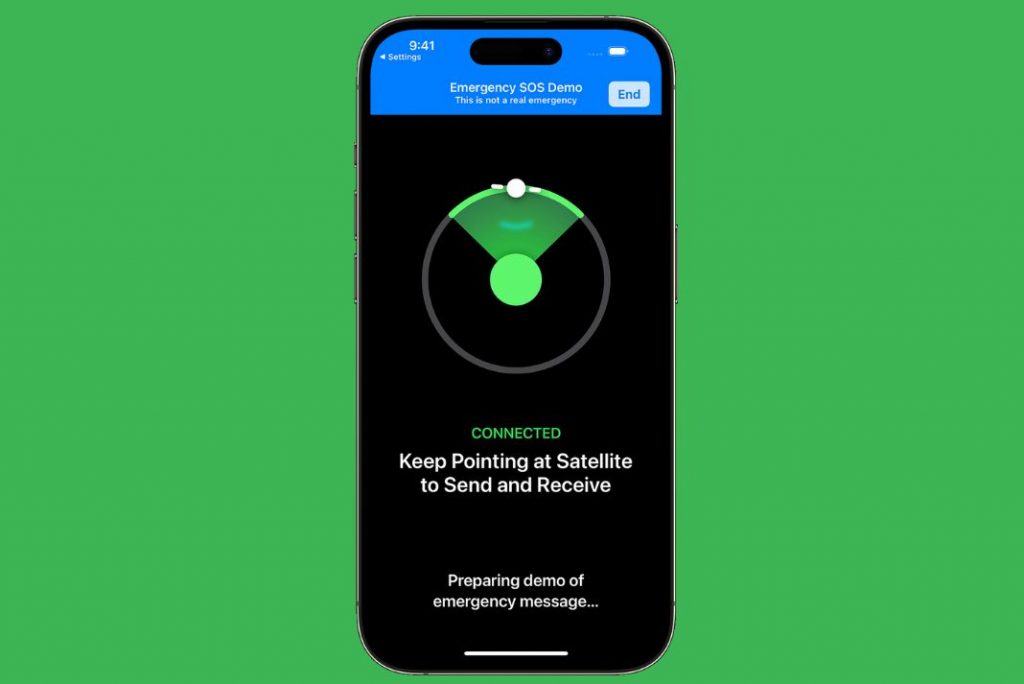 Also Read: How To Update Apple iOS 14.8 In Your Devices -Apple Security Update
Surprised? Continue reading to discover more about configuring and using this functionality.
What is an emergency SOS via satellite?
Many remote locations are inaccessible to cellular towers. These areas can have connectivity appreciations to communication satellites that orbit hundreds of miles above the Earth. Due to the limited bandwidth, sending a text message is problematic. Modern technology is used by satellite phones to circumvent this, which causes them to have a vast and bulky design.
However, Apple came up with a solution since it is Apple. They developed Emergency SOS via Satellite, unique software, for the iPhone 14. This most recent safety feature allows you to communicate with emergency services when there is no other way.
Suppose you are outside cellular and Wi-Fi coverage range and cannot connect to cellular emergency SOS services. In that case, your iPhone will attempt to link you to the required assistance via satellite. It can take 15 seconds to a minute to deliver a message in perfect conditions with a good sky view.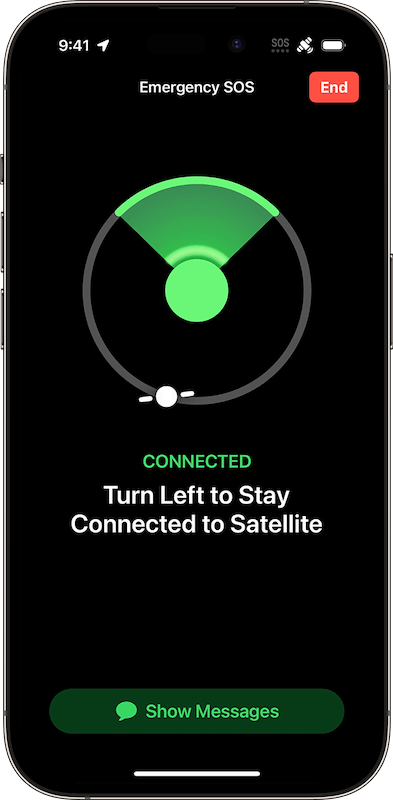 Also Read: iOS 16 Not Connecting To Apple CarPlay: Solved
How does emergency SOS via satellite work in iPhone 14?
Here's how it operates:
In case of an emergency, dial 911. If you don't have cell coverage, your phone will try to link to a tower belonging to another provider. The possibility of "Emergency Text via Satellite" will show up if that doesn't work.
By going to that page and choosing Emergency Services, you can also text 911 or SOS from iMessage.
You can select the option to report an emergency that will show.
You can summarise your predicament as best you can by asking emergency questions. The first query will be, "What is the emergency?"
Following that, you can choose "Car or vehicle trouble" or "illness or injury." After that, you will be led through a series of more in-depth questions.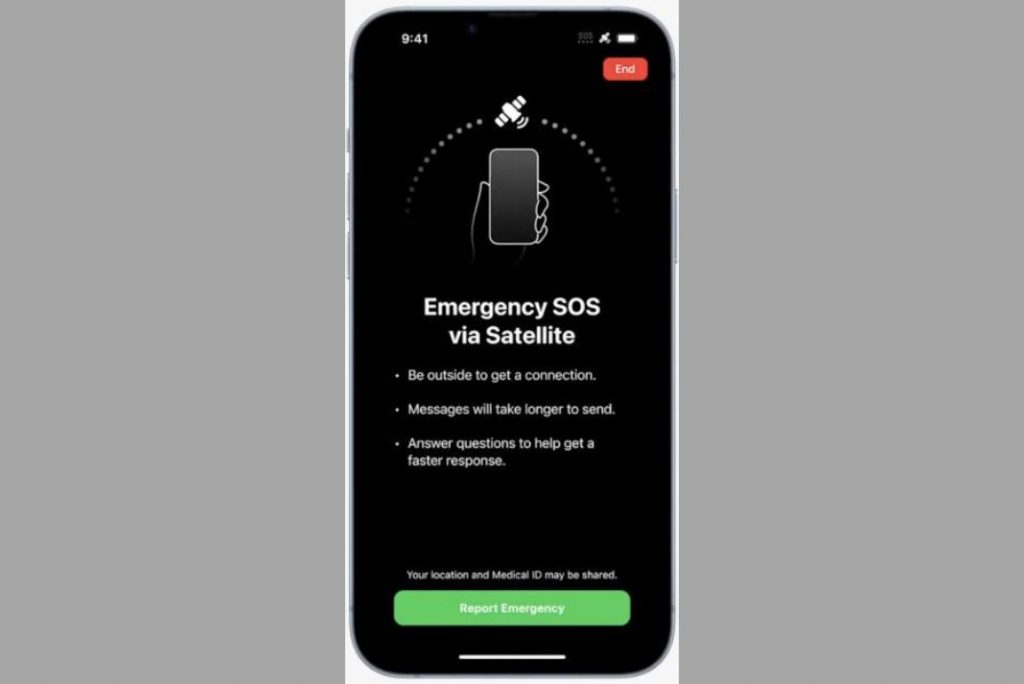 Also Read: iOS 16 Not Connecting To Apple CarPlay: Solved
You will be given a notification option to let your emergency contacts know where you are, what kind of situation you are experiencing, and that you have phoned emergency services. Family members can receive a location update through satellite from the Find My app.
To connect to a satellite, your phone will request that you point it skyward. As long as the sky is clear, you should be able to connect to a satellite, even though it could take up to 15 seconds for your messages to be transmitted.
Because satellites orbit the planet quickly, you'll also need to move your phone a little to maintain communication throughout the chat.
After connecting to emergency services via satellite, you will be questioned further to aid emergency personnel in finding you and preparing for your arrival. They'll be aware of your location and the nature of your emergency right away.
If your medical ID is set up through your iPhone's health settings, emergency services can see crucial personal information like the names of your emergency contacts and the medications you are taking.
Also Read: 8 Best Language Learning Apps For iOS
Availability of Emergency SOS feature
This feature is wonderful, but there are a few restrictions on when it can be used. The official details that Apple has given us are listed below.
US and Canada will have access to the Emergency SOS and Find My app via satellite, from 15th November, and Apple plans to introduce the Emergency SOS feature in France, Germany, Ireland, and the UK in December.
Starting at the time a new iPhone 14, iPhone 14 Plus, iPhone 14 Pro, or iPhone 14 Pro Max is activated, the service will be offered without charge for two years.
Conclusion
Now that we are aware of emergency SOS via satellite communication and how to utilize it on iPhone 14, we are also quite interested in what the coming years will bring regarding comparable developments. Will Apple continue to produce this technology once again? Or is this just a one-time iPhone security feature? Only time will tell us more!
Also Read: How To Delete iOS Calendar Viruses