The phrase "iPhone Calendar virus" is used to characterize malicious software for Apple's operating system that secretly adds phony subscribe calendar accounts to the user's device. Thus, the victim is alerted to occurrences that may include dangerous links. After a spammer obtains the email address linked to your calendar, they might begin inundating you with fake events.
The result is widespread concern among Apple customers that their phones have been compromised. The software is adding events from subscription calendars to which you have been invited without any sort of filter, which is why these appear. However, this virus can also be downloaded into a mobile device once the user clicks on a malicious web advertisement. Thankfully, we'll show you how to remove unwanted calendar events from your iPhone easily.
Removing the Calendar virus from an iOS device isn't very difficult from a technological standpoint. Unlike more common forms of malware, it may infect users' devices without the need for sophisticated code or scripting. Rather, spammers have discovered a weakness in the Calendar software that allows them to create events without permission by emailing the recipient about them. Since your email address can be found in numerous data breach databases on the Dark Web, any spammer with access to your address may infect you with the Apple Calendar virus and send you daily spam.
Just what are these "Calendar Viruses" Anyway?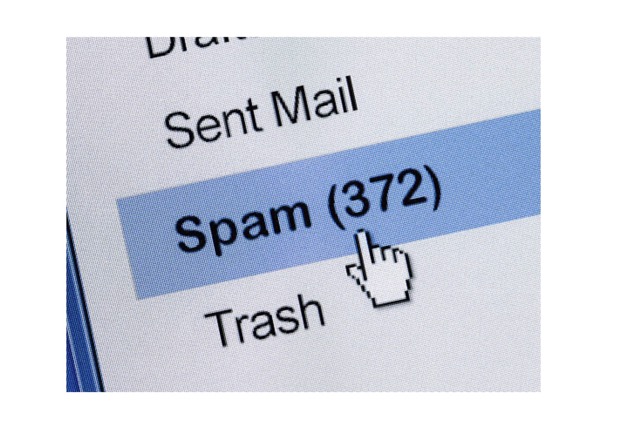 Spam in the form of iOS calendar viruses or iOS calendar malware can be downloaded onto a device once a user visits a malicious website or downloads an infected app. The method relies on subscribing to a calendar that will continuously give you invitations to events and reminder alerts, including messaging.
Often, these messages will contain malicious links designed to steal your passwords, personal information, or even your iPhone. To increase the likelihood that you'll click "yes" when asked if you want to subscribe to the calendar, these pop-ups often swap the locations of the "yes" and "no" buttons. As humans, we've been conditioned to answer questions with a "yes" or "no" on the right side of a device, but these pop-ups will occasionally swap the sides.
The iPhone calendar virus: how does it operate?
An adversary can send you malicious calendar invites if they have access to the email address linked with your calendar account.
You might be duped into subscribing to a calendar on a malicious website, giving spammers access to your contact information so they can send you many spam calendar messages with links to made-up events.
If you are tricked into opening the calendar message, you will likely click on the embedded links or buttons.
This might infect your device with malware or lead you to malicious websites that steal your personal information.
How to Delete the Calendar Virus on Your iPhone
The infected calendar on your iPhone may be removed in one of two methods. Below, we outline both approaches in detail. If you follow the procedures carefully, you should be able to clean your phone of the calendar events malware.
#1. Clear Your Calendar of Unwanted Events
You should launch your device's Calendar application first. When you first use the app, you'll be presented with a list of both legitimate and unwanted occurrences. Keep an eye on the spam events and the colour they are assigned.
To view the calendars, please visit the main page. All of the calendars that are currently linked to your iPhone will appear here.
Now, using the color indicator, choose the "I" Button to report any spam events.
Select the Calendar app, and then press the Delete Calendar button to permanently erase all spam events from your device.
Please note that if the spam events display in various colors, you must perform the same instructions many times.
#2. Delete iPhone calendar subscriptions
Subscribed calendars do not allow the removal of individual events. If it doesn't work, unsubscribe from everything from the calendar.
To access the iPhone calendar, go into settings and hit "Calendar."
To access your accounts, go to "Accounts" under Calendar.
Mark the ones you don't recognize as calendars.
Select "Delete Account" to permanently close your account.
 How to Prevent Calendar Spam on an iPhone
#1. Mark the event as spam
If you report a calendar invite as spam, Apple will be made aware of the unwanted events. Once reported, Apple will disable the notifications for you and other iPhone users:
Use your Apple device to go to iCloud.com and sign in.
Go to Calendar, select the spam event, and tap Report as Junk.
#2. Turn off Safari's pop-up blocking features
These spam occasions typically infiltrate your iPhone through Safari. These malicious actors utilise questionable pop-ups to trick users into clicking on them so they may subsequently deliver spam events to the victim's iPhone. If you want to lessen this issue's impact, turn off Safari pop-ups.
Access the iPhone's settings menu.
Go into Safari.
If you haven't already, set your browser to block pop-ups.
#3. Have your iPhone connect to a private DNS service
If you use a DNS service emphasizing privacy, your iPhone will be safe from viruses like the Calendar virus and others.
The steps to change your iPhone's DNS settings are as follows:
Connect to a wireless network by selecting Wi-Fi from the Settings menu.
Select the name of your wireless network by tapping on it.
Select Configure DNS from the drop-down menu, and then switch the mode to Manual.
To add a DNS server, select Add Server and input the DNS address (1.1.1.1 for Cloudflare).
#4. Password Management
Serious consequences may arise if your password fell into the wrong hands. If you use the same password for every site, the situation might be even more precarious. Large database hacks before, exposing sensitive user information to potentially harmful actors. Consequently, we recommend creating unique passwords for each service you join. Apple's built-in password manager can help you with this. It can generate secure, random passwords and track which ones it's use on which sites. A third-party app is another option to examine.
#5. Two-Factor Authentication
You can protect your valuable devices, apps, and online accounts using two-factor authentication. If you've suffered from a data leak, your password can be in the hands of someone wanting to comb through your personal information. If you don't utilize two-factor authentication, anyone who obtains your compromised password can use it to access any service that requires it. However, if you've enabled two-factor authentication, they'll need to input a code you provide them by email or text. Because of this, even if they have your password, they will be unable to gain access to anything of importance.
You'll need to look up the two-factor authentication settings for each app or account. The safety configurations are often located in the settings menu. Once that's done, you can use two-factor authentication with most apps.
Here's an illustration of the process for Apple ID:
Launch the device's settings menu.
Select the Password and Security tab.
Search for Two-Factor Authentication and make sure it's on.
From that point forward, every time you sign in with your Apple ID, you'll have to prove it's really you. One way to accomplish this is by inputting a code that is sent to you through email, text message, or a dedicated app.
Final thoughts
Spam calendar events on your iPhone may be a major pain. In addition, it poses a serious threat to your gadget's health. For this reason, you should immediately take measures to prevent such spam events from reaching your phone. Following the aforementioned procedures will ensure that your iPhone is free of Calendar infection.