Using Apple CarPlay, you can safely use your iPhone's music library, phone, text messages, and applications without taking your eyes off the road. However, after updating to iOS 16, some customers have reported problems with CarPlay.
There's no need to freak out if the CarPlay suddenly stops working as soon as you start playing a song or if you can't rearrange your applications on the car radio screen the way you used to. Possible causes include incompatibilities introduced by software updates, malfunctioning hardware, or policy shifts.
Also Read: How To Connect iPhone 13 To Apple CarPlay?
How does CarPlay work?
What CarPlay does is bring the functionality of your iPhone right into your vehicle. Siri may be used to make phone calls, send texts, and play music. Many iPhone owners were eager to install iOS 16 because of the enhancements to CarPlay in that version of Apple's software. Siri can read you a message and then send it without needing you to confirm it. In addition, you may now stop a phone or FaceTime call without touching your device by saying, "Hey Siri, hang up."
Also Read: How To Fix Apple CarPlay Not Working In iPhone 13?
What Caused iOS 16 to issue CarPlay?
In this day of seamless high-tech gadget integration and digital communication, problems with Apple Car Play can be a major hassle. When it comes to this issue, you probably want it fixed as soon as possible. But before we get to the answers, let's have a look at some of the possible root causes of the issue:
#1. Problems with a Certain iPhone Model or Certain Vehicles
The CarPlay feature is not available on iPhones before the iPhone 6 series. If you're concerned about compatibility issues with your vehicle, it's best to get in touch with the maker to verify whether or not the function is supported.
#2. Restriction to Certain Areas
Despite how it reads, CarPlay is only available in certain countries. Several places don't have support for this feature.
#3. Turning off Siri
The hands-free functionality of Siri is required for the CarPlay function to work, thus this setting must be on in your iPhone.
#4. Problems with the latest iOS or CarPlay
Bugs can cause the app and iPhone to stop working suddenly. The biggest problem is that they prevent a smooth connection between the app and the iOS device.
#5. The trouble with iPhone Connection
Problems with Carplay not connecting might also be due to faulty USB connections between the iPhone and the car's infotainment system.
If you can get CarPlay to function with your iPhone, you'll be able to use these additional capabilities.
Some iOS 16 users reported that Apple CarPlay stopped functioning after installing the update. Users have reported that when they plug their iPhone into the car's USB port, the car does not detect it and CarPlay does not launch. According to user accounts, this is not a connectivity issue because it does not prevent the iPhone from being charged when plugged into the USB port in the car.
Additionally, CarPlay is linked but malfunctioning. Some features, such as alerts, Siri, or the GPS, might not operate as intended.
As of right now, we don't know if this impacts all iPhone models or all automobile manufacturers. In case you are experiencing this problem, try these solutions:
#1. Activate CarPlay on Your Protected iPhone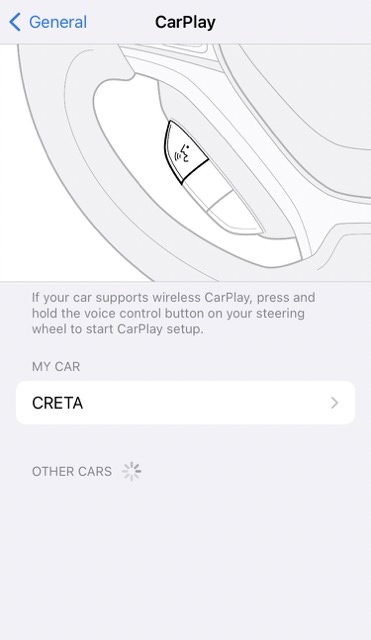 You must enable this feature if you want to use CarPlay when your iPhone is locked. Make sure everything is working as it should by checking the setting. Check the steps:
#1. Launch the "Settings" program.
#2. Select "General" from the primary menu.
#3. Select "CarPlay" from the "General Settings" menu to continue.
#4. Choose your vehicle from the list of accessible gadgets by clicking on its name.
#5. Activate the function labeled "Allow CarPlay While Locked".
#2. Get rid of USB's restrictive mode
The USB accessory of iPhones gets automatically deactivated when the device is inactive for more than 60 minutes for data security concerns. If Apple CarPlay suddenly stops working, you can use this functionality to fix the problem. For further action, please refer to the following steps:
#1. The "Settings" app must first be opened on the iPhone.
#2. Select "Face/Touch ID & Passcode" from the menu.
#3. Put in the secret code to prove your identity.
#4. A choice to unlock access will be available. In this case, you must switch off the "USB
#5. Restricted" mode by toggling the "USB Accessories" switch.
#3. VPN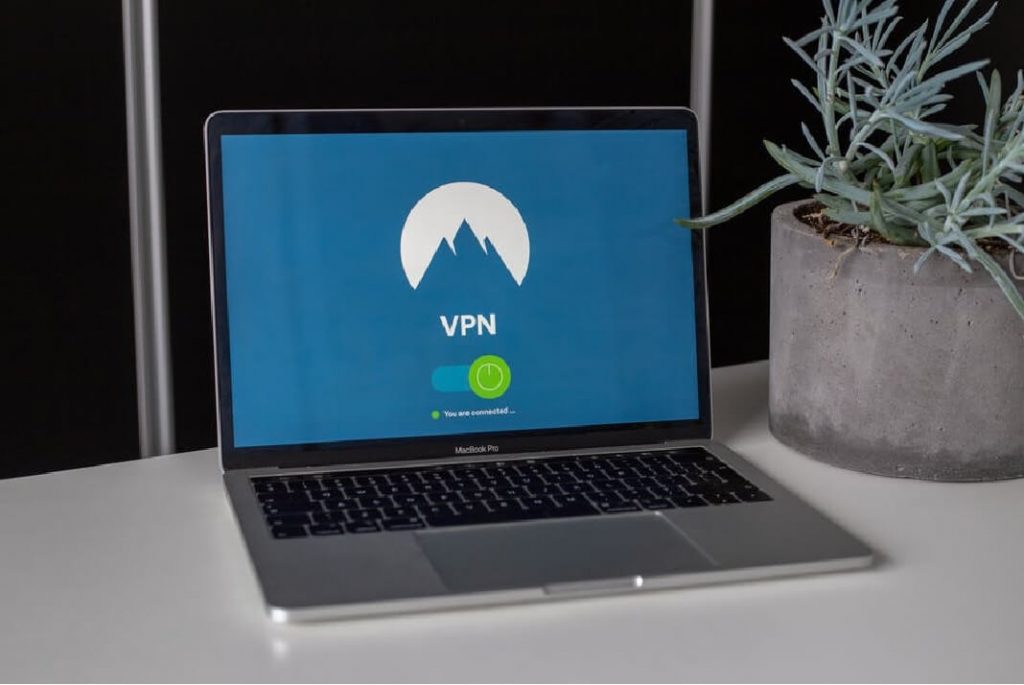 This has been blamed on VPN by several users. According to these consumers, CarPlay started functioning properly when they turned off VPN. If you are using a VPN, you may also want to verify this. Turn it off and head for your vehicle. How about the CarPlay now? However, if it is functioning properly at the moment, you may want to try the following:
#1. You may get in touch with the VPN's creators. Communicate the problem to them.They could have a solution.
#2. Keep an eye out for iOS upgrades every so often. If you're having trouble using VPN alongside CarPlay, this may be resolved in a future version.
#4. Verify CarPlay support before buying a car.
Apple CarPlay isn't available in every vehicle model or manufacturer's lineup. You probably won't be able to utilise CarPlay if your vehicle is an older model. You may verify if your car is CarPlay-compatible by looking at Apple's list of all CarPlay-supported vehicles or by reading our article that details all the manufacturers that support CarPlay.
#5. Update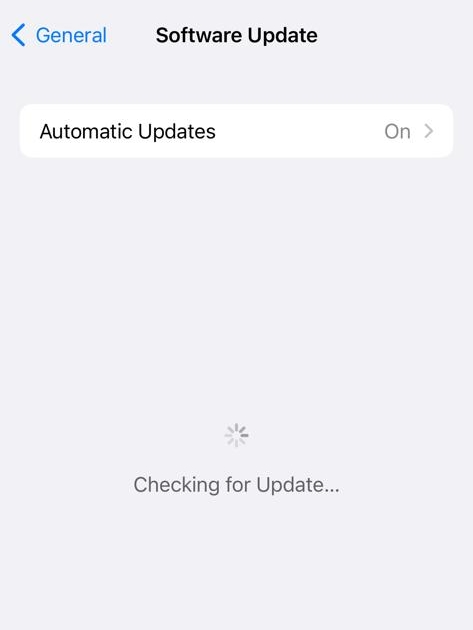 If many customers have reported the issue, Apple may already know and have fixed it. Whether you want to see if there is a software update, you may do so by going to Settings > General > Software Update. If an update is available, just do what it says on the screen. See if CarPlay is functional after upgrading your smartphone. Proceed if the display confirms that iOS is up to date. In the future, your iPhone will be updated automatically if you enable Automatic Updates.
#6. Adjust your network's settings to factory defaults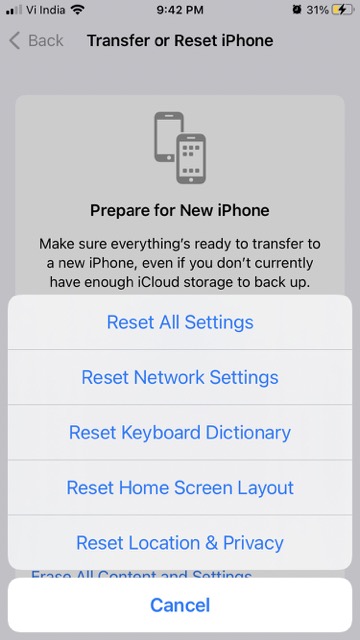 You could try resetting your iPhone's network settings. Please note that this will return your network settings to their original, default values. This will remove things like your Wi-Fi password and VPN settings. To accomplish this, please follow these steps:
#1. Start by selecting General from the Settings menu.
#2. Select Either Reset All Settings or Transfer iPhone.
#3. Select Factory Settings, and then Reset Network Settings.
#7. Look at the USB cable.
A malfunctioning Lightning cable might cause problems using CarPlay over a wired connection. The best course of action is first visually to inspect the cable from the outside, and then to put it through its paces in a different environment. Try connecting the wire to a different device and see if it charges. Often the smallest problems may create the biggest headaches in technology, so if your Lightning to USB cable is found to have a shaky or nonexistent connection, switching it out can be the best solution.
When driving, check that your USB cable is connected to the appropriate port.
As a Closing Remark
It's annoying when a device you rely on stops working, and it's especially restricting if your phone breaks down while driving. The aforementioned advice, however, can help you eliminate the problems with CarPlay so that you can get back to listening to music, planning your route, and communicating with loved ones without risk or inconvenience.