On February 8th, 2023, Meta announced introducing Instagram gifts to more creators in the US and allowing them to begin making money from their followers. Meta started experimenting with Instagram gifts that allowed fans to express their gratitude through monetary contributions in November. They unveiled a method by which artists could produce their own NFTs (or digital collectibles) and sell them to followers and collectors both on and off Instagram. Additionally, they offered additional opportunities for fans to express their gratitude for their favorite creators through Facebook Stars updates, greater access to Instagram subscribers, and gifting on Instagram Reels. Furthermore, Meta introduced a new Facebook profile setting that enables creators to maintain their accounts while establishing a public presence.
Also Read: Why Does Someone Hide The Likes Count On Instagram Post?
receive gifts from fans within the Instagram app using Stars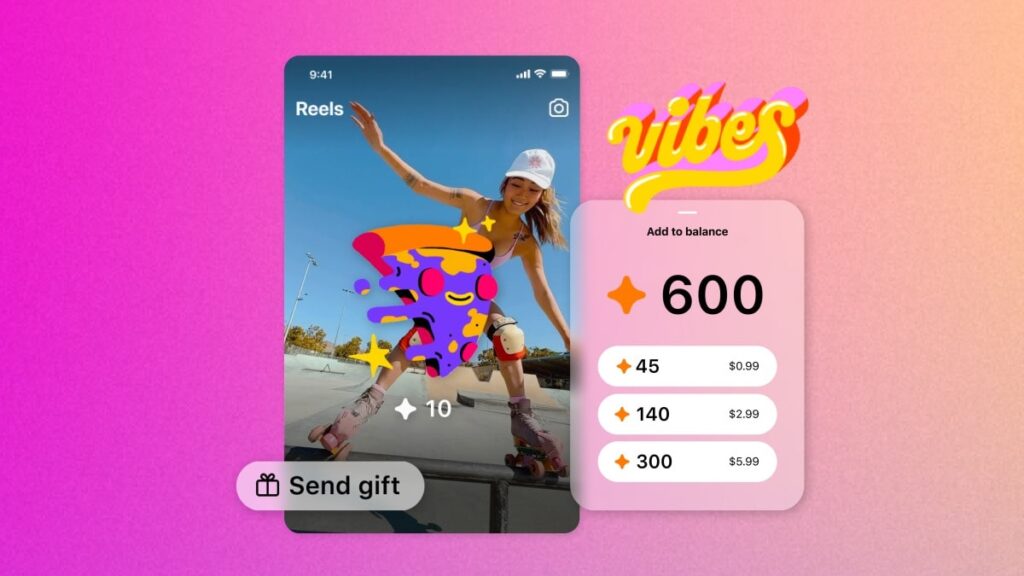 Fans can send you presents by using Stars to make direct purchases within the Instagram app. They can express their gratitude for their favorite creators in unique ways with these themed virtual presents, which leads to financial gain.
Further, by using the Instagram Gifts function, you can make money off of the content you create for Reels. To express their gratitude for the creators' Reels, Fans can give virtual presents to them.
On Instagram, viewers will be able to send you presents by purchasing stars. Following that, Instagram will pay you a revenue share of USD .01 for every star you obtained from fans for each of your reels that received gifts every month.
Your professional dashboard contains information about your overall and anticipated monthly earnings. When your total amount, which includes any revenues from additional monetization schemes, exceeds $100, you will be paid out.
Also Read: 11 Best Organic Growth Services For Instagram [2022]
expanding access to subscriptions on Instagram
Instagram subscriptions, which were previously only available to specific US creators, are now widely available. By offering subscribers a recurring monthly payment, subscriptions enable content creators to provide exclusive content. This could be your best chance to get a steady income from Instagram. Go to the Instagram application and then head to your professional dashboard to make sure you are eligible for Instagram Subscriptions. If you are authorized, you will be given the opportunity to configure subscriptions for your account.
You can start posting subscriber-only Livestreams, Stories, Badges, Posts, Reels, Group chats, and Broadcast channels once this feature is activated. With the benefit of a special sticker, you can promote subscriptions in your Instagram stories. Additionally, users then direct to the subscription page after tapping on the sticker.
Subscribers further get distinctive badges next to their names when commenting on posts. But only Instagram businesses and creator accounts can use this feature.
Also Read: Why NGL On Instagram Is Getting Popular These Days
Earn Money via Badges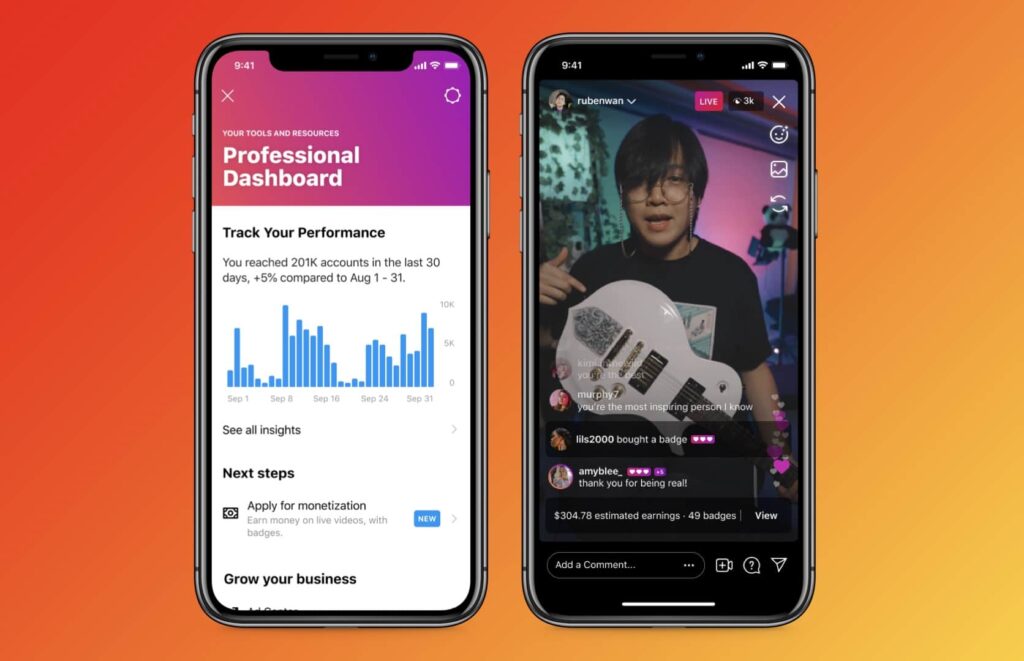 Instagram badges, which let creators monetize live video content, are separate from Instagram Gifts. You can make money when you go live on Instagram by using badges. During the live broadcast, a person's Instagram username will display badges next to it. Followers who have invested in Live badges will stand out in the comments and gain access to extra benefits. Such as, listing as badge holders by a creator and getting a special heart during the live video. Additionally, for up to 90 days after the end of your live video, you can see a list of the viewers who bought badges during your live broadcast.
Further, your video may be reported as being ineligible to earn money through badges if it contains content that is against Instagram's content monetization policies. Individual breaches of Instagram's rules may result in the disablement of badges for that particular video. And a ban on using badges when going live in the future.
Also Read: 5 Instagram Story Ideas To Engage Your Followers
Digital Collectables to showcase NFTs on Instagram
Soon, Instagram users will be able to create their digital collectibles and sell them to followers both inside and outside of the app. Using an end-to-end toolkit, creators can create digital collectibles and sell them on their Instagram profiles. By purchasing digital artifacts made by your favorite creators directly from Instagram, you can support them effortlessly. These new functionalities are currently being tested by Instagram with a limited group of US content creators, and they will soon be made available in more regions.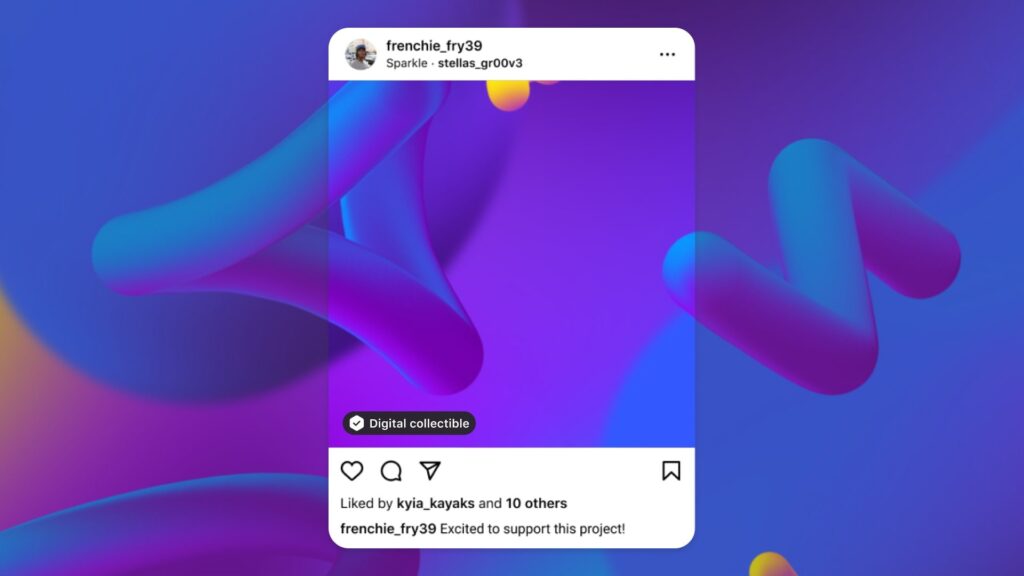 Instagram's early efforts in this area prioritize empowering diverse voices. And ensuring that underrepresented groups have access to developing digital resources like NFTs. Instagram wants to increase accessibility, lower entrance barriers, and contribute to the NFT space being more inclusive of all communities through fostering support for NFTs. Maintaining Instagram as a fun and secure space for everyone is also important. People can thus utilize Instagram tools to protect their accounts and report digital collectibles that violate their community's rules. Instagram also recognizes that NFTs and blockchain technology pose significant sustainability concerns. By investing in renewable energy, Meta will lessen the potential environmental impact of Instagram's display of digital collectibles.
Also Read: 5 Instagram Story Ideas To Engage Your Followers