Below we have curated the best services offering Organic growth for Instagram in 2022.
Many influencers and brand owners spent a lot of time looking for a legitimate Instagram growth service that delivers what it promises. When you are attempting to expand your account on Instagram, the algorithm might be difficult to grasp. You may have experienced times when you're stuck with the same number of followers for weeks or even months.
But what if we told you that you could contact some best Instagram organic growth services to build a strong profile? Consider this article a checklist you may use to evaluate organic Instagram growth services and choose the one that is best for you.
Also Read: 10 Platforms To Start Your Online Business In 2022
How to Grow Your Instagram Following Organically?
In what ways, then, might an Instagram growth service help to strengthen your brand? Here are a few ways that using a growth service might be advantageous for your account: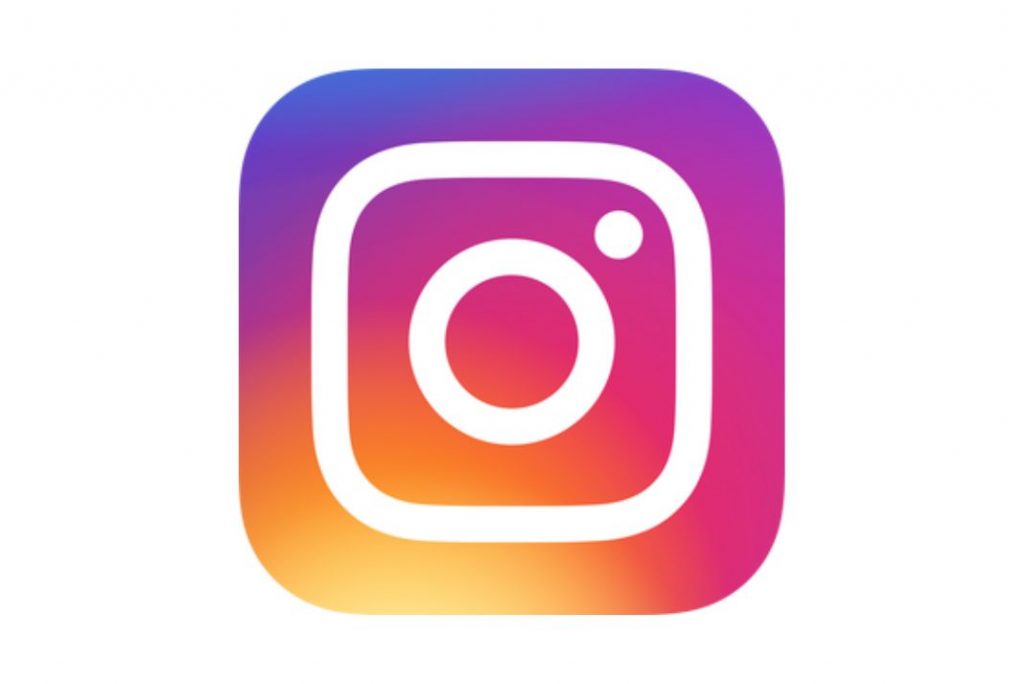 Develop an actual growth strategy
You may develop a successful growth strategy with the correct kind of Instagram growth service. They can assist you in achieving your objectives and collaborate closely with you to identify milestones that are both attainable and practical.
Put Your Growth Strategy Into Action for You
Designing the ideal Instagram strategy for online success is one thing, but putting it into practice and monitoring its performance is quite another.
When necessary, you may adjust your plan and expectations by immediately reviewing your statistics using an Instagram growth service.
In order to examine the data and ultimately determine what material you are posting is receiving the most engagement, you can collaborate with your growth service.
This is a great technique to simplify your Instagram strategy and use only the strategies that are successfully expanding your account.
Improving Your Plan of Action
You may optimize your Instagram in general and make the most of the proper material by using the account data that Instagram automatically collects on your posts to inform your approach.
Also Read: 10 Most Trending Movies On Netflix You Must Watch This October 2022
Things to keep in mind when looking for Instagram growth services 
We advise keeping a few things in mind if you're considering using an Instagram growth service to assist with your Instagram in 2022:
1#Beware of Fakes
Always choose a legitimate growth solution that offers you organic involvement. Your profile will suffer more than it will benefit if you purchase false followers and likes.
2#The danger of obtaining inflated results
If their findings seem too wonderful to be true, they usually are phony. For your profile, the greatest Instagram development services will have measurable, approachable targets. You may truly assist in the development of your Instagram profile by enlisting the assistance of the top Instagram growth agency.
Top organic growth services for Instagram
Let's now look at some of the top organic growth services for Instagram available in 2022:
1# Social Boost
If you have any questions about Social Boost's features and abilities as an Instagram growth service, you can speak with their chatbot about it right away when you visit their website. Social Boost is very confident in what it does.
According to them, they are one of the top Instagram marketing companies in the business and can help you increase the number of followers on Instagram who will interact with your material by commenting, liking, and following you.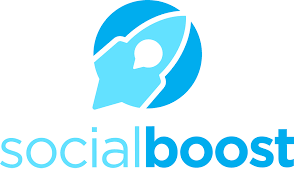 Entering your Instagram login is all that is required to begin working with these people. They use skilled, knowledgeable Instagram marketers to grow and manage your account, keeping them up to date with the latest developments in Instagram marketing.
2# Social Buddy
A personalized assistant that can help you with anything connected to building your account, Social Buddy serves less as an Instagram growth service and more as a personal assistant.
Through their sophisticated targeting features, they can ensure that you accurately increase the number of followers on your page organically.
Furthermore, based on who you are, they categorize your features. This indicates that they offer features to meet your demands whether you're a brand, a corporation, or even just an aspiring influencer.
3#ViralRace
According to their Instagram growth service, they may assist clients in obtaining real followers who are actual people.
They don't waste time with bots, and they most definitely don't waste time with phony followers or accounts. They guarantee that their consumer base is already excellent and that it will continue to grow.
We believe they have what it takes to create a significant difference because all they wish to do is assist their clients in succeeding on Instagram.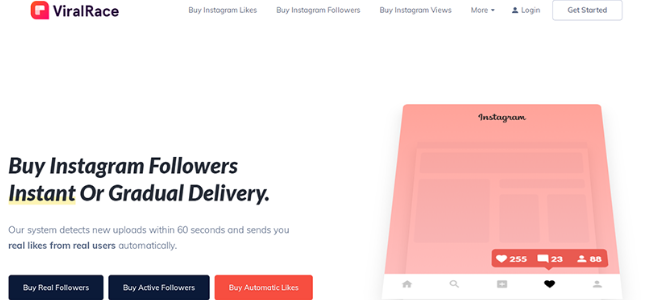 Also Read: 10 most awaited series on Netflix- October 2022
4#Foost
As an Instagram growth service, Frost has a lot to offer, but we believe that its top-notch security is one of its most crucial offerings. In addition to protecting your account from hackers, this will ensure the security of any information you share with them.
You should take advantage of this kind of security if you already have a respectable online reputation. They have excellent targeting features and 24-hour customer service, which makes them a fantastic choice for those that are serious about expanding their user bases.
5# Social Follow
What if we could all receive a few more free Instagram followers to help our pages grow a little bit? Now that Social Follow is available, we can. Customers of Social Follow can get free Instagram followers by simply connecting to their client network.
They are not required to participate in a tedious survey or perform any other unpleasant tasks. They also guarantee that you will always receive more followers than you give, which makes them an excellent choice if you have a limited budget for Instagram growth.
6#AiGrow
AiGrow is a service that helps you automate your Instagram engagement so that you can launch your profile more quickly. They don't mince words when it comes to what they have to offer. In the bottom right-hand corner, there is a chatbox where you can ask any questions you may have. They also offer a free five-day trial so you can see how their services work.

AI Grow delivers intelligent growth engines, streamlined engagement groups, and smart scheduling addition to smart scheduling, which can take your engagement to the next level.
You may engage with your audience, even more, thanks to their customized direct marketing function.
7# Social Flight
According to Social Flight, over a thousand businesses and individuals rely on them for their fantastic Instagram growth services. We always appreciate it when a company has a clear, pop-up video instruction on their homepage that explains everything about how they operate before you sign up for anything.
For Social Flight's growth service to be effective, you must fully describe the demographic you wish to draw to your Instagram account. By grabbing their attention, they can influence these Instagram users to become your very own devoted followers who, in time, might even become paying clients.
Also Read: 10 Best Sci-fi TV Series To Watch On HBO Max-October 2022
8#Instaboostgram
Another option for Instagram growth is Instaboostgram. It's simple to utilize their service: just pick your package, add your username, buy what you want, and watch as followers start to pour into your account.
They don't specify how they locate these supporters for you, though. Although some consumers have observed their new followers abandoning them over the following few hours, they also boast rapid delivery. Since they serve as a shop for a specific number of followers, they don't provide any analytics.
9# Social Runner
By locating suitable followers, Social Runner wants to assist you in taking your Instagram to the next level. They only want to target people who will be interested in reading your material, i.e., people who won't be a complete waste of time, like many of the growth services we highlight here.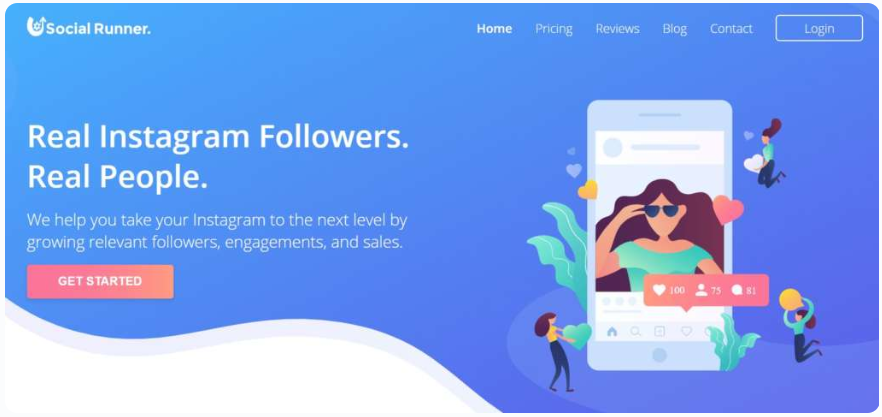 This is the ideal technique to locate loyal customers who have been searching for a business like yours but have no idea where to seek it. If you're serious about your engagement and need some sophisticated help to get it off the ground, Social Runner is the type of Instagram growth service you want. It produces results quickly, effectively, and simply.
10# Social Wick
Your total growth will be successfully accelerated by Social Wick using their Instagram growth solution. They claim that by using their cutting-edge combination of marketing strategies, you may obtain genuine likes, watchers, follows, and comments. The finest thing about Social Wick is that it offers high-quality growth services at reasonable costs.
It isn't much Social Wick can't provide as a growth solution given that it is the market leader in this niche. Additionally, they offer 24/7 customer service in case something goes wrong.
11# Social Blade
Another Instagram growth service, Social Blade, aims to concentrate mostly on your analytics to improve the growth of your account. Not only does Social Blade monitor user data on Instagram, but also on Twitter, Twitch, and even YouTube. They will be able to comprehend the patterns and user growth surrounding your social media platforms much better in this way. They make your analytics' technical components simpler so that you can ultimately get more admiring visitors to your profile.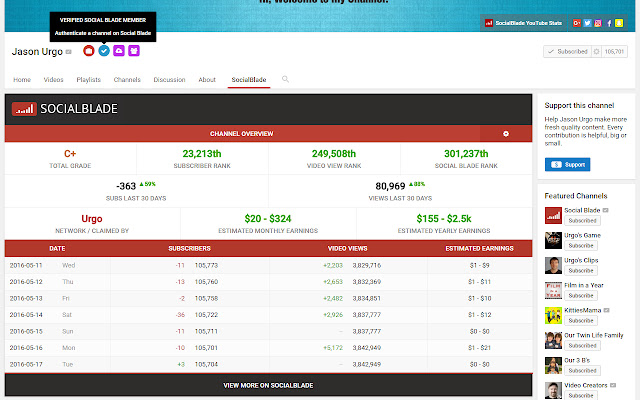 Ask them how they do it; they are professionals and have used the Instagram accounts of numerous people to propel them to success.
Also Read: 15 Popular Items On Amazon To Buy In October 2022
Conclusion
So these are the best Instagram growth services you can look out for in 2022 that promise organic growth of your Instagram profile. While hunting for Instagram services, stay away from the services offering fake followers to the users. With this, signing off.