Anticipations are high for iOS 17, as its forerunner, iOS 16, set a benchmark with a significant set of features. In response to user feedback, iOS 16 incorporated a range of requested functionalities in 2022. These possessed subtle yet impactful enhancements like a battery percentage indicator and haptic feedback for the default keyboard. Along with the ability to customize the lock screen and add lock screen widgets.
Moreover, iOS 16 also incorporated advanced artificial intelligence (AI) capabilities. Thus authorizing users to intelligently separate the subject of a photo from its background and then drag and drop it anywhere they wish. The continuity camera feature, which permits the use of an iPhone as a webcam, was also a valuable addition.
Recent iOS 16.2 updates have brought new apps, such as the Freeform whiteboard app and Apple Music Sing, as well as end-to-end iCloud encryption. Unfortunately, Apple removed the Parallax effect option from static wallpapers, which has been absent since the launch of iOS 16.
While Apple has been responsive to user demands by adding long-requested features to iOS every year. These functionalities have often already been available on Android devices. For instance, the iPhone 14 Pro lineup now features an Always On Display, which has been present in Android devices for some time. Battery percentage indicators and keyboard haptics were overdue additions. And widgets were introduced with iOS 14 only after Android had already done so.
This article aims to provide comprehensive information on iOS 17. It includes details on the release schedule and the iPhone models that will likely support the new operating system. Additionally, we will delve into the features that we anticipate and desire to see incorporated into iOS 17.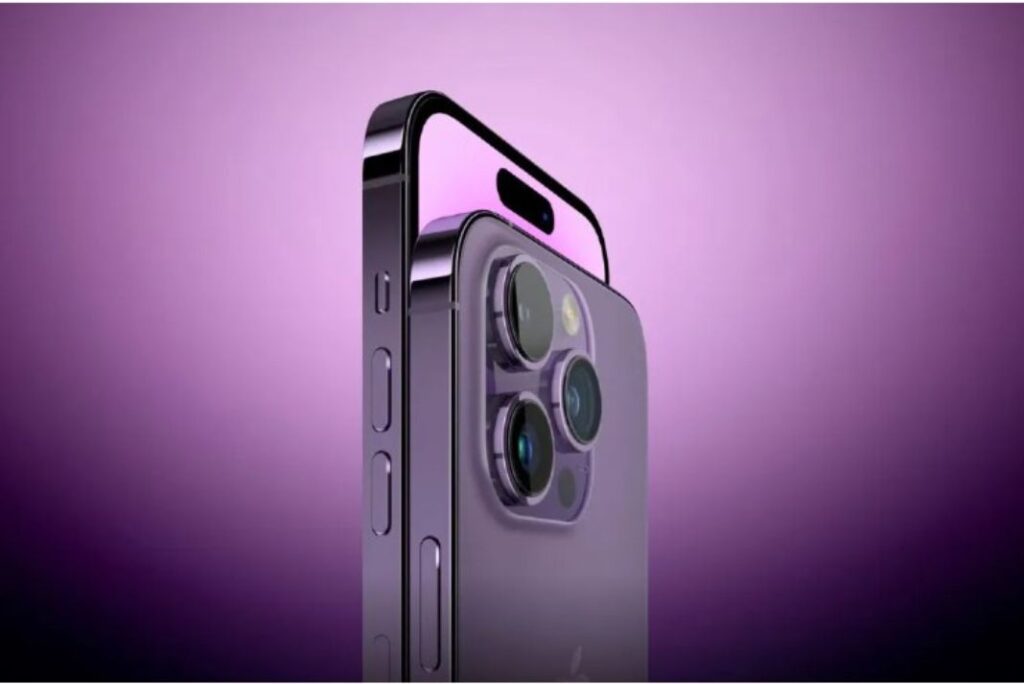 Also Read- Apple April Event 2023- Everything We Know So Far
When can we expect iOS 17 to release?
iOS 17 expect to unveil and showcased at WWDC 2023 in June, with a worldwide rollout to iPhones planned for fall 2023, most likely in mid-September. Since iOS 5 in October 2011, there has not been a release of an iOS update outside of September. It is anticipated that the release of iOS 17 will closely follow the launch event of the iPhone 15. In previous years, the launch of the new iOS version has been relatively consistent.
After the announcement of iOS 17 at WWDC in June, a beta version of the update will be made available immediately to developers. A public beta that can be tried by all iPhone users will be released in July. The latest iPhone 15 and iPhone 15 Pro lineups are anticipated to be released in September, along with the formal iOS 17 update.
Which devices are eligible for iOS 17?
In September 2023, the new iPhones will come equipped with iOS 17 as the default operating system. Typically, Apple extends iOS updates to devices that are no older than 5 years. Although the iPhone 8 and 8 Plus were updated to iOS 16 recently, it is unlikely that they will receive an update to iOS 17 due to their launch year of 2017. Additionally, iPhones released before the iPhone 8 series will also be ineligible for the iOS 17 upgrade, just as they were not eligible for iOS 16.
Also Read- Is Apple Ditching The Buttons On The iPhone 15 Pro? Know The Real Story
Top 5 Features of the iPhone iOS 17
According to a report by Mark Gurman, an Apple insider, and journalist for Bloomberg, Apple has altered its approach toward iOS 17 during its development phase by including several new features, implying that the update may be more substantial than initially anticipated. Gurman had predicted that iOS 17 would not be as substantial as earlier iPhone releases when it was released in January. Because of the company's heightened emphasis on the much-awaited mixed-reality headset.
The upcoming iOS 17 update rumor to prioritize the refinement of existing features rather than the introduction of new ones. According to several sources, the theme for this year's update could center around seamless interactivity. This indicates that users may be provided with additional customization options to improve their iPhone experience, with the lock screen expected to receive the most benefits.
It anticipates that users will be able to customize their lock screens with new fonts, widgets, and different focus modes. Even though it's doubtful, several leaks indicate that a marketplace app would allow users to share entirely personalized lock screens with one another.
Further, Apple may need to catch up to Android's feature set in iOS. And there are several key areas where improvements could be made. Here are the Top five features and improvements that Apple may bring to iPhones with iOS 17.
1. Split Screen
As the size of iPhone displays continues to increase, there is now an opportunity to accommodate two apps on a single screen, regardless of whether the device is in landscape or portrait mode. With sufficient CPU, RAM, and screen space, this is entirely achievable. The ability to simultaneously scroll through Twitter while watching a YouTube video, to have a PDF open alongside a notes app for easy text transfer, or even to view maps alongside another app would be incredibly useful. There are numerous potential use cases for split view, making it a valuable addition to iOS 17.
2. More Dynamic Island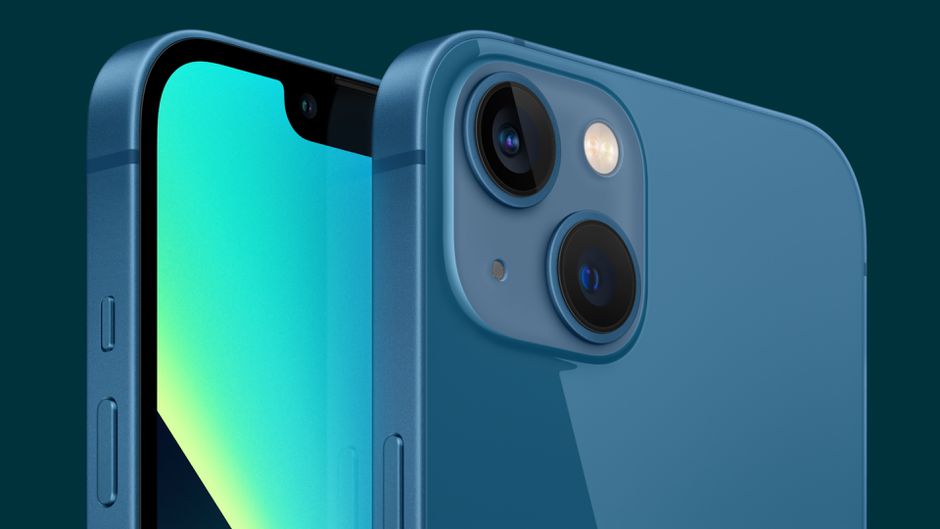 The Dynamic Island interface convention remains set to featured on all four iPhone models this year and has the potential for greater functionality. Rather than notifications simply sliding down from the top of the screen, new notifications could flow out of Dynamic Island. Additionally, it would be helpful to have the option to see the number of unread notifications. Perhaps Siri could suggest new Live Activities based on the user's app preferences.
However, it is important to note that Dynamic Island should not be a permanent location for notifications, but rather a brief display area for when receive initially. Its main intent is for persistent background activities and temporary notifications such as Face ID authentication or AirPods connection alerts.
3. Enhanced Siri

While Siri is functional, it tumbles short of being an excellent virtual assistant. Apple's claim of not collecting user data is a possible reason behind this limitation. A virtual assistant needs to understand its user, and data collection is crucial for this purpose. However, Apple's privacy-centric approach restricts the extent of data collection that Siri can perform. It is high time for Siri to receive significant improvements. Users hope that Siri becomes more intelligent and can relate recent conversations to previous ones.
4. Revamping the App Library
The App Library in iOS 14 has the purpose to declutter the home screen by automatically organizing apps into category folders, but it received criticism for poor execution. The folders don't always match expectations and represent by a confusing interface. Suggestions for improvement include an alphabetical list view and making the folders function like folders throughout iOS, with a fixed position and the ability to open the folder when tapped.
5. An iCloud Call Spam Service
The issue of spam calls has become unmanageable. And Apple should be utilizing all available resources to address one of the most frustrating problems affecting smartphone users. Google Assistant has been able to screen calls from unknown numbers on Android phones for some time now. And even provide text transcripts and recordings of the calls.
It appears that Siri should possess the capability to perform this task. Apple ought to take it to the next level by creating an iCloud service specifically for blocking spam calls. Although apps and services for this purpose already exist, they usually necessitate the setup of a call-forwarding system. Apple, which has low-level access to the operating system, could streamline and simplify this process.
Also Read- What To Expect In Apple iPhone 15 Pro Max
Conclusion
In conclusion, iOS 17 promises to bring some exciting new features and improvements to the iPhone user experience. From the potential for split-screen multitasking to refinements to Siri and the notification system, many changes could make the iPhone even more versatile and convenient.
While some leaks suggest a focus on refinement rather than major new features. It remains to witness what exactly iOS 17 will bring when it stands officially released in September 2023. Nonetheless, Apple users can look forward to an update. And improved operating systems that will continue to make their devices more useful and enjoyable to use.
Which iPhones will be getting iOS 17?
Typically, each iPhone model receives up to five years of software updates. This means that iPhones that were launched from 2018 onwards, such as the iPhone XS, iPhone XS Max, iPhone XR, iPhone 11 series, iPhone 12 series, iPhone 13 series, and iPhone 14 series, will be eligible to receive the iOS 17 update on their devices.

What date is iOS 17 coming out?
Following the beta testing period, iOS 17 will see a launch at the end of August or at beginning of September 2023 alongside new iPhones.
How to install iOS 17 beta?
1. Go to Settings > General > Software Update > Beta Updates and choose the developer beta.
2. When a new developer beta is available, you can install it from Software Update.