Apple has newly made an announcement that Final Cut Pro will finally be available for iPad, bringing one of its most crucial Pro apps to multi-touch displays. Final Cut Pro and Logic Pro for iPad offer unique prospects for video and music creators to unleash their creativity, which can solely be experienced on an iPad. Besides, the touch interfaces of these apps furthermore enable an intuitive and immediate experience that enhances workflow, presenting creators with more command over the creative process.
Let's have a peek at iPad Final Cut Pro & Logic Pro's amazing features.
#1. Final Cut Pro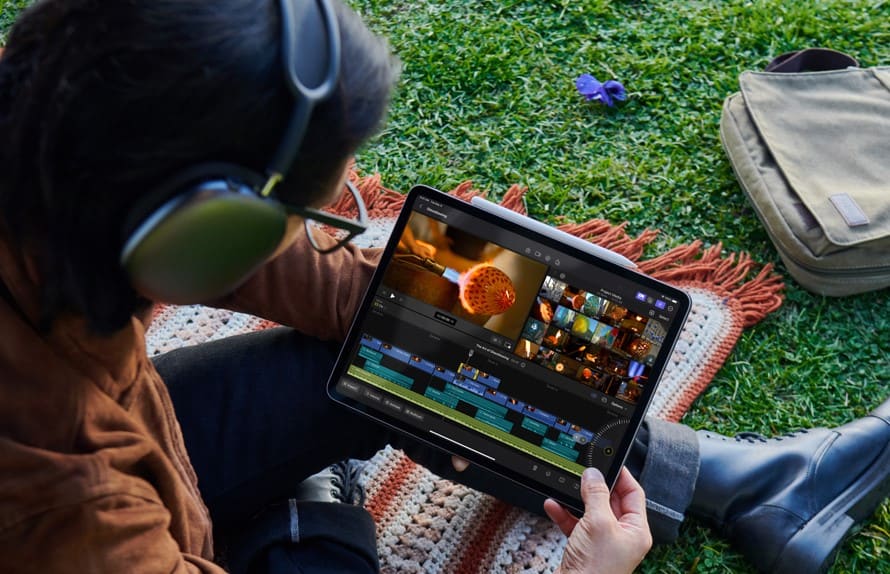 The new touch interface and intuitive tools of Final Cut Pro for iPad unlock innovative workflows for video creators. The app offers an all-new jog wheel, permitting users to interact with content in entirely new ways. In addition, users have the ability to navigate the Magnetic Timeline, move clips around, make precise appropriate frame edits, and move clips around using just a tap of their finger. But this is not it, following are the top features of this professional-grade app for Apple tablets:
Features
1. Live Drawing
Users can draw and write directly on top of video content, which can add an additional layer of creativity to their projects with Live drawing. The cutting-edge M2 chip in the iPad Pro, coupled with the remarkable Apple Pencil, enables users to effortlessly preview footage by simply hovering over the screen, without even having to make physical contact. Besides that, by adding a Magic Keyboard or Smart Keyboard Folio, users can utilize key commands to furthermore speed up their editing process. Users can view and edit stunning HDR videos with the help of The Liquid Retina XDR display, and lastly, the Reference Mode assures color grades are applied with accuracy.
2. Pro Camera Mode & Multicam Video Editing Feature
With the Pro camera mode feature on iPad, users have more consequential control over their video creation process. They can shoot high-quality videos in either portrait or landscape mode and monitor available recording time as well as audio. They can furthermore manually adjust general camera settings, authorizing creators to capture, edit, and publish their videos on the same device. Besides that, if a user is utilizing an iPad Pro, he can even record videos in ProRes.
Additionally, the Multicam video editing feature automatically synchronizes and edits clips concurrently. With just a touch of a finger, users can furthermore swap angles within a Multicam clip.
3. Fast Cut
With the Scene Removal Mask feature in Final Cut Pro for iPad, you can effortlessly erase or substitute the background behind your subject, eliminating the necessity for a green screen and delivering a professional touch to your video edits. In addition, the Auto Crop feature adapts footage to varying aspect ratios, and the Voice Isolation capability eliminates environmental noise from recorded audio.
4. Pro Graphics, Effects, and Audio
Final Cut Pro for iPad offers a vast selection of high-quality graphics along with some amazing effects, and audio, empowering video creators to elevate their storytelling with professional-grade tools. In addition, users have the possibility to decide from a wide range of HDR backgrounds, tailor-made animated patterns, and expertly crafted soundtracks that seamlessly adjust to the duration of their video.
5. Final Cut Pro – Import & Export
Final Cut Pro for iPad permits editors to import supported media from Files or Photos straight into their projects. They can even import projects created in iMovie for iOS, and export their Final Cut Pro projects to Mac.
Also Read- How To Download iPadOS 16.3 Developer Beta 2 on iPad
#2. Logic Pro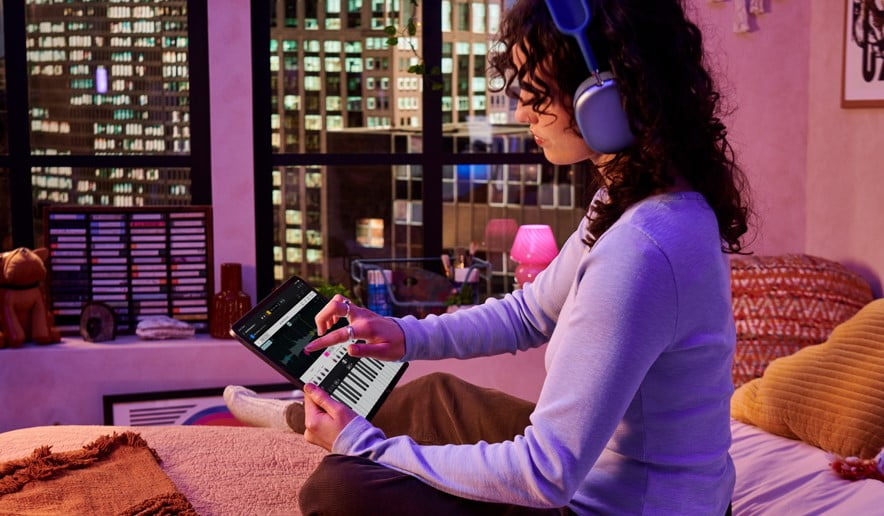 Logic Pro for iPad is a professional music creation app that integrates the power of Logic Pro with the portability of the iPad. Music creators can play software instruments and navigate intricate projects with Multi-Touch gestures like pinch-to-zoom and swipe-to-scroll. Besides that, Plug-in Tiles make it effortless to quickly shape sounds, and built-in mics allow for voice and instrument recordings. Apple Pencil facilitates precision edits and detailed track automation, while a Smart Keyboard Folio or Magic Keyboard can be employed for key controls that quicken creation.
And just like with Final cut pro, the Logic Pro has some amazing features incorporated in it, keep reading to find out.
Also Read- Freeform Not Syncing Across iPad, iPhone, And Mac
Features
1- Sound browser in Logic Pro
The all-new sound browser in Logic Pro for iPad assists music creators in quickly discovering the perfect sound. It displays all open instrument patches, audio patches as well as plug-in presets, loops, and samples in one location. Moreover, users can preview any sound before importing it into a project, saving time and allowing for a more uninterrupted innovative flow of work. Dynamic filtering is used to help users find the right sound when they need it.
2- Advanced Instruments and Effects Plug-Ins
Logic Pro for iPad provides over 100 instruments and effects plug-ins that creators can use to acclimate the sound of their music. Vintage EQs, compressors, and reverbs are a few of the available effects that can be employed to refine tracks. Creators can additionally play instruments on diverse surfaces utilizing Multi-Touch. Logic Pro for iPad has a vast collection of instruments and synths. This includes Sample Alchemy which is a sorta sample manipulation instrument that can change any audio sample with solely one tap.
3- Beat-Making, Step Sequencing, and Live Looping
There are also some amazing features on Logic Pro for producers. They can utilize a variety of beat-making and production tools in Logic Pro for iPad. For example, chopping and flipping samples as well as programming beats, and bass lines and furthermore creating custom drum kits. Beat Breaker authorizes creators to effortlessly manipulate sounds by modifying their time and pitch, while Quick Sampler can transform audio samples into new playable instruments.
Step Sequencer empowers users to program intricate drum patterns, and melodies with ease along with bass lines, but it furthermore enables them to automate plug-ins with unparalleled simplicity, all at the touch of a few buttons. Drum Machine Designer authorizes creators to use samples and unique plug-ins to any drum pad to build custom drum kits. Live Loops authorizes users to swiftly capture inspiration and build structures by blending and comparing musical loops.
4- A full-featured Mixer
Logic Pro for iPad has a full-featured mixer that authorizes users to produce a professional mix fully on their iPad. Multi-Touch lets creators intuitively blend and move different faders at once, and the mixer meter bridge delivers an overview of track levels. This feature assists music creators attain a high-quality mix on their iPad without needing extra tools.
5- Import & Export in Logic Pro
Logic Pro on iPad allows users to move projects between Logic Pro on Mac and iPad. Completed songs can be exported in numerous lossless and compressed formats, as well as particular audio track stems. Users can furthermore create a soundtrack in Logic Pro and export it to Final Cut Pro for video editing. Additionally, Logic Pro on iPad supports opening GarageBand projects.
Also Read- 12 Best iPad Drawing Apps of 2023
What is the Price of Apple Final Cut Pro and Logic Pro?
iPad users can access Final Cut Pro and Logic apps for a monthly subscription of $4.99 or an annual subscription of $49. This is a notable saving corresponding to the separate price of buying Logic Pro on Mac for $199.99 or Final Cut Pro for $299.99. Also, keep in mind, to utilize Final Cut Pro for iPad, you require an M1 chip iPad model or subsequent, while Logic Pro requires an A12 Bionic chip iPad model or later. Furthermore, Apple Final Cut Pro and Logic Pro mandate iPadOS 16.4 version to operate.
Also Read- 12 Best Word Processing Apps for iPad in 2023
What is the Release Date of Apple Final Cut Pro and Logic Pro?
On May 23rd, Final Cut Pro and Logic Pro will debut on the iPad, marking their first-ever release on the platform. Although Final Cut Pro and Logic Pro are one-time purchases on the Mac, their iPad versions will be offered on a subscription basis.
Frequently Asked Questions
What is Logic Pro used for?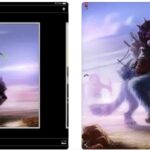 Logic Pro is a comprehensive music and audio production software that provides a spectrum of tools for all phases of music creation, including recording, arranging, editing, and mixing. With Logic Pro, users can even commence from scratch and create their musical ideas into polished final products. It additionally presents a variety of virtual instruments, effects, and plug-ins that can furthermore utilize to form distinctive sounds and textures, as well as means for detailed editing and automation.
How much RAM does Final Cut Pro use?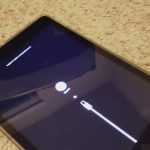 The recent Final Cut Pro version has specific recommended RAM requirements for editing 4K video. For a 15-inch MacBook Pro, Apple advises keeping at least 8GB of RAM for editing 4K video. For an iMac or Mac Pro, Apple suggests having at least 16GB of RAM for 4K editing. As you already comprehend that having enough RAM is important because it authorizes the computer to process and operate large amounts of video data quickly and smoothly.