This year has seen a lot of significant changes, but one thing seems to be staying the same and maybe even getting better: work from home jobs. This appears to be the case: One in four Americans will keep working from home. By 2025, about 36.2 million Americans will be working from home. That's an 87 percent increase from the years before. Having more flexibility and a better work-life balance might be good things about working from home, but not having access to standard office machines can hurt productivity. As it turns out, there aren't many things you need to spend a lot of money on. These documents, books, receipts, forms, and more can all be scanned with the iscanner App: Lifetime Subscription. You can do all of this from your iPhone or iPad. 
iScanner for iPhone and iPad software that allows users to create high-quality scans of documents, materials, images, and more and edit, markup, and share them easily. The software includes a variety of scanning modes, including document, PDF, ID, and passport scanning, as well as Count, math, area, QR code, and more. iScanner is a digital tool that makes scanning and sharing your iPad or iPhone a breeze. It's ideal for small businesses, remote workers, and students.
Also Read: 7 Tips To Fix Voicemail Not Working In iPhone 13 Issue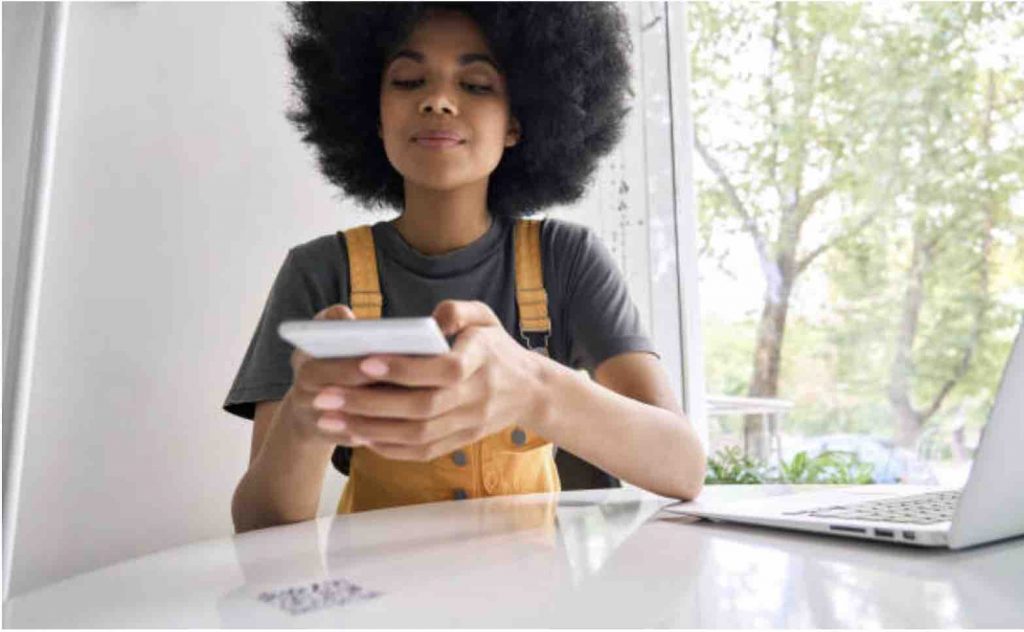 More Information
The iScanner program was created by BP Mobile LLC, a company based in Miami, Florida. As a result, the iScanner App is a product of the United States. As a result, iScanner was created in the United States. The benefit of this is that it can be used to replace Camscanner, a Chinese programme. Finally, the answers to questions such as which country's iScanner App is currently available. 
As previously said, iScanner is a product of a US-based company that specializes in building apps for iPhones and iPads. When it comes to features, iScanner was created specifically for Apple products. However, this software is now available for Android users as well. iScanner is a useful tool that allows you to scan a variety of documents at once.
Scanning contracts and notes, faxing papers, uploading books and documents, and storing scans as PDFs or JPEG files are all simple tasks using the document scanner. You can also update your scans with the App, including adding e-signatures, making it easier to transact Business. You may share scanned documents by email, but you can also share and upload them to cloud services like Dropbox, Evernote, and Google Drive, or print a copy directly from the App. Also, don't be concerned about confidential documents. The programme encrypts your scans by encrypting folders and files using a PIN.
Also Read: How To Use AirDrop On iPhone, iPad, iPod Touch ?
iScanner For iPhone and iPad App Features
Automatic detection of the edges of the document and its perspective 

Improved image processing with color and brightness changes, noise removal, and more. 

Scanning and organizing documents on multiple pages 

ID mode can be used to scan passports, driver's license, and other ID cards. 

Full-featured file manager with folders, drag and drop, file editing, and more. This is the best way to manage your files. 

In one tap, you can share documents, email them, and print them all at the same time. 

Take a picture and put it on a service like DropBox, Google Drive, or Evernote. 
iScanner is the best App for students and business people because it has many features that will make it very useful for both of them. There are many types of documents that this machine can scan. It can read ID or passport cards and paper notes, whiteboards, schedules, and timetables on paper. Besides that, you can also take a picture, save it as a PDF file, or send it to someone else in JPG or TXT. 
You can use iScanner to do many different things every day, for both Business and school. When you download this app, it uses artificial intelligence to make high-quality scans of things like your to-do lists and documents. You can then edit, mark up, and share them. 
You can also use the App to solve math problems and equations. All you have to do is point your camera at a math expression, and you'll get an answer right away. Measure the length of things and figure out how big a room is with this App. It's excellent for looking at new places, doing DIY projects, or setting up your own e-commerce store with goods. 
Some of the things that make it different are: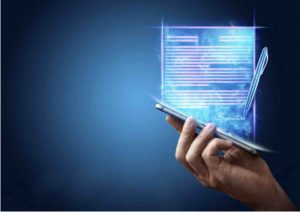 A digital signature 

Optical Character Recognition: This is how you can read text (OCR) 

Pin Safety 

iScanner that reads PDF files 

People can use this to make and share documents. 

File Manager that can do many things 

Advances in image processing include color correction, noise removal, and many other things. 
iScanner for iPhone and iPad  for Business
People and businesses who use iScanner for iPhone and iPad will love a new update that adds a unique new feature to save them a lot of time. It's called "Count mode." Thanks to an AI-based method it's not hard to figure out that the new option lets people count things with their iPhone cameras. 
This new feature will be beneficial for everything from everyday tasks around the house to things like inventory, merchandising, and more in the business world. It says that the AI-based Count mode can count up multiples of almost any kind of object, even socks and small things like pills. 
This feature, of course, will be most useful for businesses. It could also be beneficial for people who like to keep things. 
Also Read: iOS 15.4: How To Unlock Your iPhone Using Face ID With A mask
Here's how to get started. Some quick taps will do the job on your iScanner for iPhone and iPad
Open the App, then slide the "Scan" button at the bottom of the screen to the new "Count" mode.

 This is how Apple's default Camera app looks when you open it

You take a picture, change the border if needed, and then press Count. 
iScanner is a free app that comes with ads. However, the new Count mode can only be used with the Pro subscription. That costs $9.99 a month or $19.99 a year. The latest count mode can be tried out with the free Pro trial. If you don't want to start a free trial, look for the "x" in the top left corner. If you're going to sign up for the free trial, it's possible to keep going.
Closing Statements:
This very popular App has been given 4.9/5 stars on the App Store by more than 105,000 people because of how easy it is to use. It doesn't matter if you need to scan documents for work or homework for online lessons. It's easy to operate and offers a considerable amount of features.