Think of plug-ins as virtual assistants for your website. They can perform a wide range of tasks, from adding custom forms and social media integration to improving website speed and security. The best part? Plug-ins require minimal action from web devs. Thus, making it manageable to add new functionality to your website without the need for extensive coding or development. Plug-ins thoroughly utilize on websites built operating popular content management systems such as Bigcommerce, Wix, Drupal, and WordPress. They provide business owners and website visitors with numerous benefits and can serve many worthwhile purposes.
One of the biggest advantages of plug-ins is their power to incorporate seamlessly into the user interface. Therefore, making it manageable for visitors to interact with your website. They can even create new functionality that was formerly unavailable, giving your website a competitive edge. Further, plug-ins function independently of the hosting application. Web devs can update them without stressing about creating changes to the website itself.
Developers use APIs to guarantee that plug-ins interact smoothly with the website, even as the original version stands modified. This implies that plug-ins can resume providing value even as the website evolves. So whether you're a business owner looking to improve the user experience on your website. Or a developer searching for ways to extend the functionality of your content management system, plug-ins are a valuable tool to have in your arsenal.
Disclaimer: The plugins mentioned in this blog post are not inherently harmful or dangerous. However, based on incidents reported by many users on the internet, these plugins have been found vulnerable and have been used as a medium to inject malware or redirection. It is important to note that the developers of these plugins have taken steps to address these vulnerabilities and release updated versions to improve their security. We recommend that users always use the latest version of any plugin and update them as soon as new versions are released to keep their website safe and secure.
Also Read- 8 Best Free Plugins To Send WordPress Post Notification
What are vulnerable Website plugins?
Vulnerable website plugins are third-party software components that are added to a website to equip additional functionality or features. The additional feature includes contact forms, image sliders, and social media integrations. These plugins can introduce security vulnerabilities that attackers can exploit to gain unauthorized access to the website or steal sensitive information.
Plugins can evolve vulnerable due to coding errors, outdated versions, or unpatched vulnerabilities. Hackers can exploit these vulnerabilities to launch attacks such as SQL injection, cross-site scripting (XSS), and remote code execution.
It is crucial to maintain website plugins updated and to only utilize plugins from reputable sources. Besides, website owners should regularly monitor their websites for vulnerabilities and implement security measures such as web application firewalls (WAFs) to defend against attacks.
In this article, we'll take a look at 10 potentially dangerous plugins that may possess malware and affect the security of your website. By being conscious of these plugins, you can take steps to protect your website and hold it running smoothly.
Also, Read- 50+ Useful WordPress Plugins That You Should Know
1. W3 Total Cache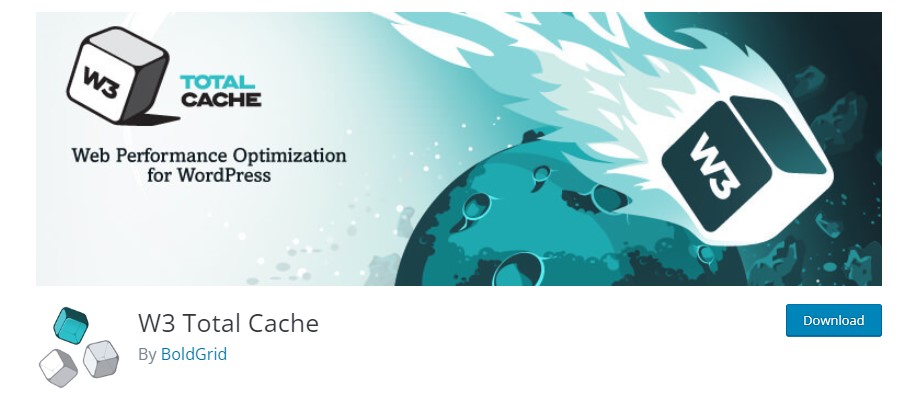 W3 Total Cache is a widely popular caching plugin that can improve the SEO and user experience of any website. Its features help to enhance website interpretation and lessen page load times, resulting in improved search engine rankings. However, in June 2021, an XSS attack associated with this plugin was reported. To address this issue, the developers released a fix in version 2.1.3. to ensure maximum security. It is recommended to update to the latest version of W3 Total Cache.
Also Read- 50+ Useful WordPress Plugins That You Should Know
2. All In One SEO Pack plugin (AIOSEO)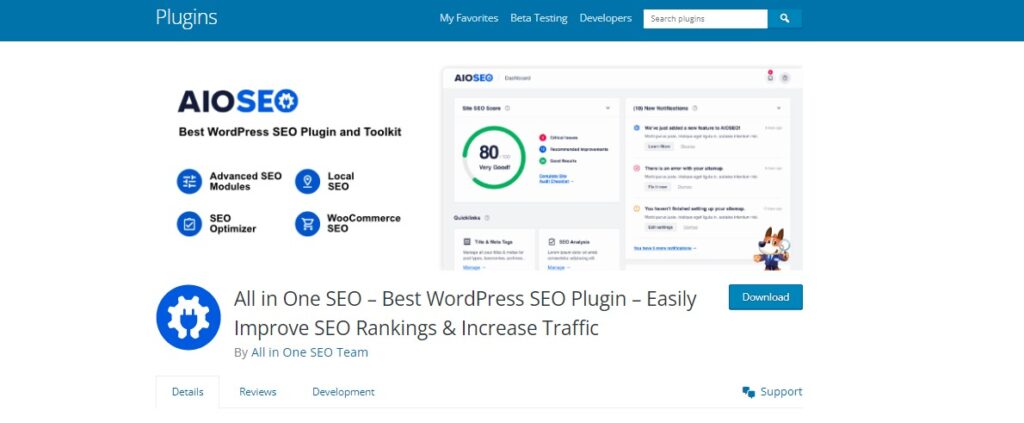 AIOSEO is a leading WordPress plugin designed to enrich website search engine optimization (SEO). And it is considered the original plugin of its kind. Also, with a user base of over 3 million website owners, AIOSEO is a prevalent choice for those scrutinizing to improve their website's search rankings.
Nonetheless, in mid-2020, a vulnerability was discovered in the popular All In One SEO Pack plugin by WordFence's Threat Intelligence team, which is widely used for SEO purposes on websites. Moreover, this flaw authorized certain users to inject malicious code into the website's backend. Hence, potentially enabling hackers to gain full access to the site by creating an administrative user. Despite being considered a Medium-Risk Security issue, it could still be a part of a more extensive attack. The plugin provider released a patch to fix the vulnerability on July 15, 2020, and CareKit promptly updated all their customers on the following day.
Also Read- 10 Plugins You Should Use For Your WordPress Website
3. WooCommerce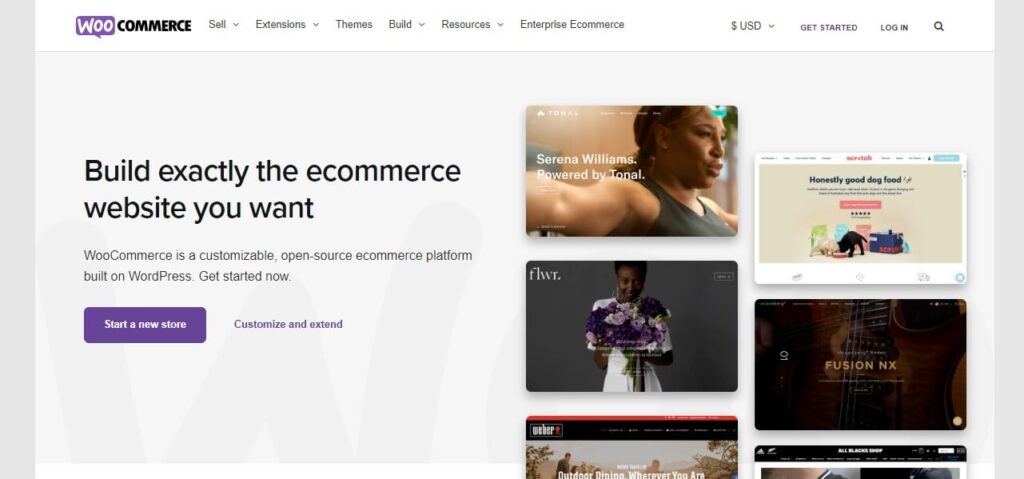 WooCommerce is a popular eCommerce plugin with over 4 million installations. As it deals with customer payments, it has become a prime target for hackers, as the websites that rely on the plugin store sensitive personal and payment information of customers.
However, despite its popularity, WooCommerce is also known to have several vulnerabilities. Further, the core plugin is susceptible to diverse security issues, including Cross-Site Scripting (XSS), PHP Object Injection Vulnerability, File Deletion Vulnerability, and Arbitrary File Upload Vulnerability. Consequently, it is crucial to take suitable precautions and measures to secure WooCommerce-based websites to prevent any potential security breaches.
Also Read- 6 Best WordPress Plugins For Social Media Auto-Posting
4. Elementor

Elementor Pro is a paid version of the popular Elementor plugin, a drag-and-drop page builder with an estimated installed base of over 1 million websites. While the free version is not impacted, the paid version of Elementor Pro was found to have a vulnerability with a CVSS score of 9.9. Authenticated attackers could exploit the vulnerability to remotely execute code and upload arbitrary files to affected websites. The flaw was classified as a zero-day vulnerability when attackers were first observed exploiting it on May 6, as there was no patch available for Elementor Pro users at that time.
The following day, on May 7, Elementor issued a repair for the vulnerability flaw. The version of Elementor Pro, 2.9.4, addresses the problem and users urge to update their software presently to protect against potential attacks.
Also Read- How To Build Your Own AI Chatbot With ChatGPT API
5. HubSpot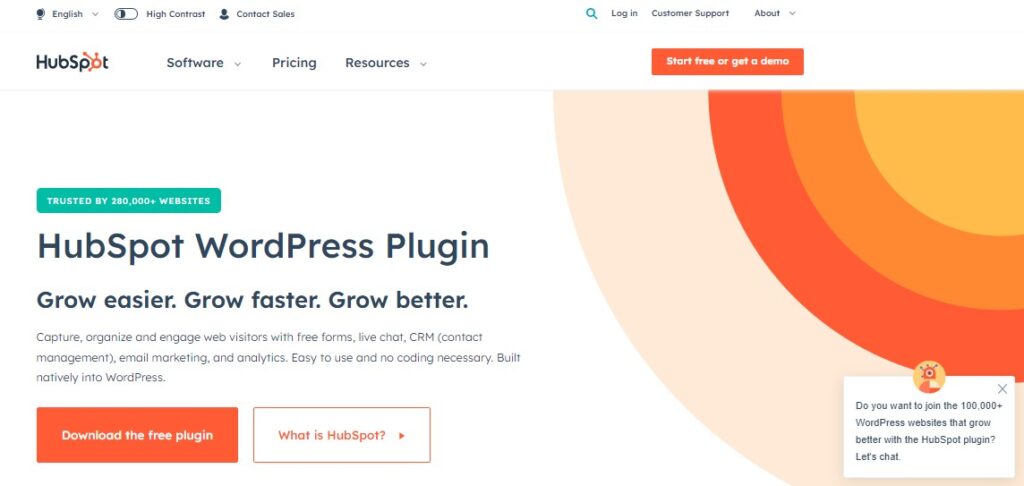 The HubSpot All-In-One Marketing plugin is a popular tool that authorizes users to integrate their website with their HubSpot account. By doing so, the plugin automatically adds the HubSpot tracking code to website pages and provides credentials to a span of tools directly from the website account. With over 200,000 publishers using the plugin, it offers several capabilities such as CRM, live chat, analytics, and email marketing.
Later, WPScan discovered a vulnerability in the plugin, which was fixed in version 8.8.15. Nonetheless, the plugin changelog indicates that there were additional updates to fix other vulnerabilities up to version 8.9.20. Therefore, it is advisable to update the plugin to at least version 8.9.20, although the latest version available as of this writing is version 10.1.6. It is important to keep the HubSpot plugin updated to ensure the security and functionality of the website.
Also Read- 12 Online Tools To Search For Trending Hashtags
6. Ninja Forms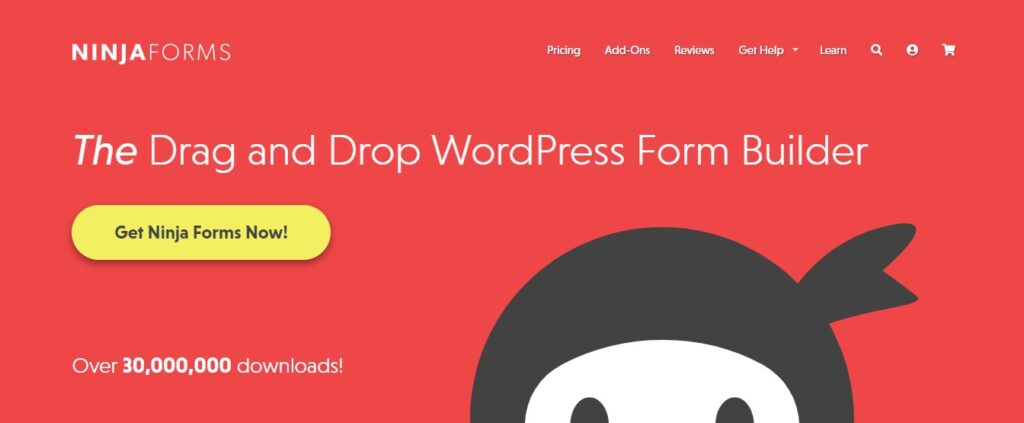 With over 1 million active installations worldwide, Ninja Forms is the ultimate solution for websites that require fillable forms. Furthermore, this robust drag-and-drop form builder plugin for WordPress comes with a range of impressive features, including conditional forms, customizable layouts, and more.
Nonetheless, as a Ninja Forms user, you should stay aware of the potential risks associated with using older versions of the plugin. In January 2021, four vulnerabilities were discovered in older versions of the plugin, which could have compromised the safety and security of your website.
However, version, 3.4.34.1, quickly addressed these issues, providing an extra layer of protection for users. By ensuring that your plugin stays updated to the latest version, you can rest assured that your website remains secure and that potential vulnerabilities abide addressed. Thus, don't let hackers compromise your website's safety – stay updated and stay secure with Ninja Forms.
7. Yoast SEO: Website Plugin for SEO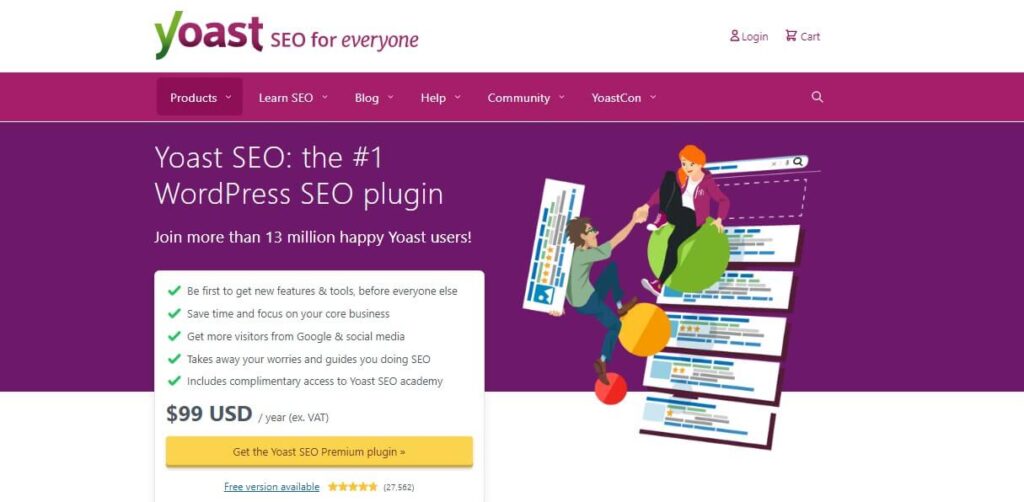 While Yoast SEO has earned its reputation as a top-performing SEO plugin, its vulnerabilities have furthermore gained notoriety among cybersecurity experts. Some have labeled it as one of the most popular vulnerable WordPress plugins out there. These vulnerabilities, such as cross-site scripting attacks, have the potential to wreak havoc on websites, ranging from the creation of new admin accounts to full site takeovers.
Fortunately, the plugin's team is vigilant in addressing these security concerns. The latest XSS attack, which was detected in August 2021, was quickly patched with version 5.0.4. To ensure optimal security, website owners must update their Yoast SEO plugins regularly.
8. Contact Form 7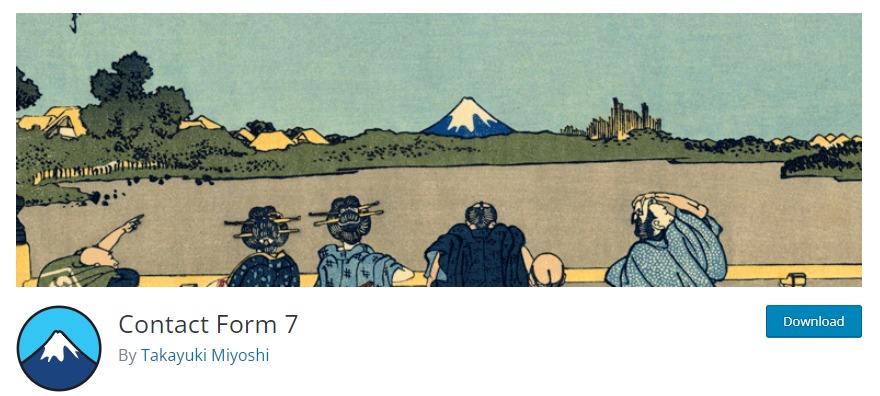 Contact Form 7 stands as a widely used WordPress plugin, with over 5 million active users, making it the most popular WordPress plugin. Its primary function is to manage and customize a website's contact forms. Unlike other plugins, it does not handle personal user data by default, although it can configure to stalk some information.
While Contact Form 7 has been relatively secure, it is still vulnerable due to its large user base. The most consequential vulnerability was a privilege escalation flaw that unveils in September 2018. This flaw authorizes attackers to upload malicious files to a website's directory, potentially ushering in more severe attacks.
Although this flaw fixed in the current version of Contact Form 7, only a fewer users have updated their plugin, leaving over 3.5 million WordPress sites exposed to this vulnerability. To ensure optimal security for your website, it's essential to keep your Contact Form 7 plugin up to date. Don't let a lack of updates compromise the safety of your site.
Also Read- Why Does Someone Hide The Likes Count On Instagram Post?
9. Jetpack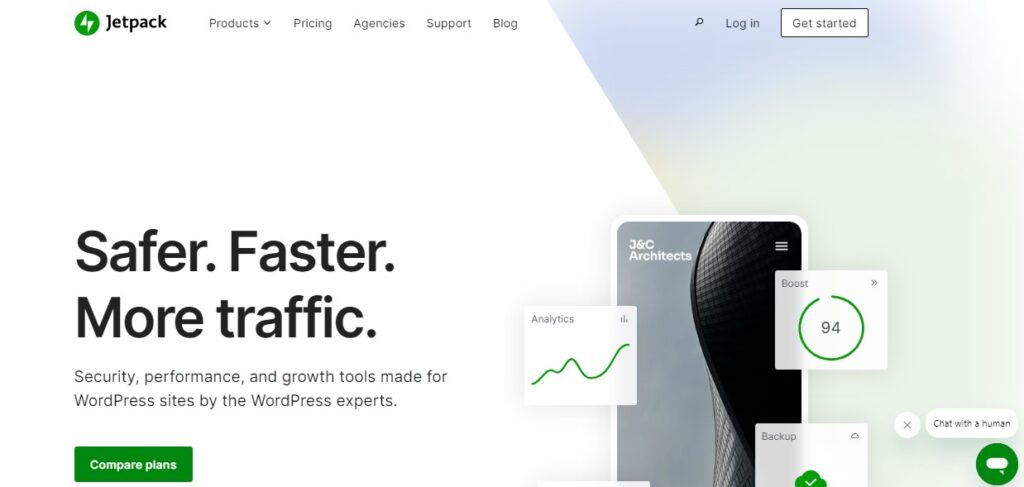 The Jetpack plugin is a comprehensive WordPress solution that presents free and premium features. It helps enhance performance, security, marketing, design, and publishing, developed and maintained by Automattic. Despite its all-in-one approach, Jetpack authorizes users to selectively enable the features they require, ensuring a streamlined site management process. This flexibility eliminates unnecessary complexity, providing a user-friendly experience for website owners.
Despite being a prevalent plugin for websites, Jetpack has encountered numerous security concerns, specifically about vulnerabilities and potential attack vectors. Even though most of these cases associates with obsolete versions of the plugin. There have been instances where hackers were able to exploit Jetpack's weaknesses to compromise user data and acquire control over websites. For example, in May 2018, attackers utilized Jetpack as a conduit to install malicious plugins on gullible victims' sites by exploiting compromised login credentials.
Furthermore, a December 2018 XSS vulnerability exposed the site's server to JavaScript injections, putting sensitive information at risk. As such, site owners need to stay up to date with the latest Jetpack version. And prioritize security measures to minimize the risk of potential cyber-attacks.
10. Smash Balloon social post feed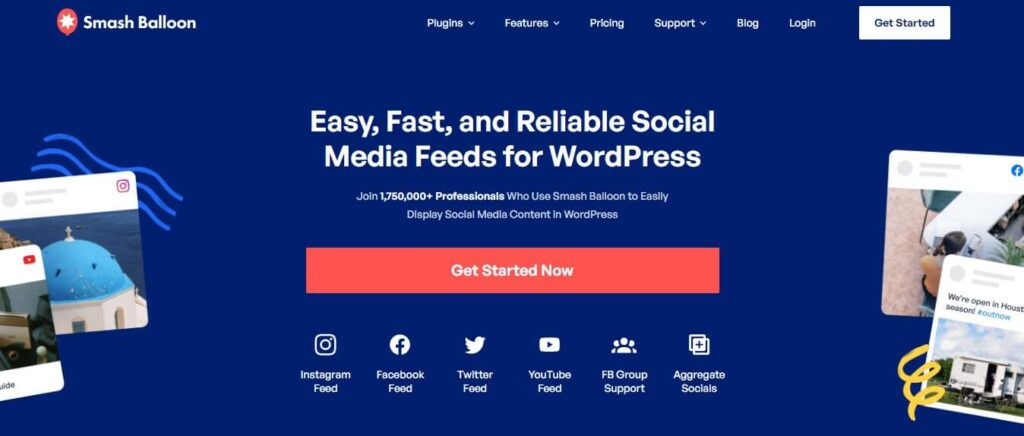 With over 200,000 installs on wp.org, Smash Balloon Social Post Feed is a free website plugin that enables seamless integration of social media into your website. With unlimited Facebook feeds displayed on your website. It makes connecting with your audience more accessible.
Nevertheless, a security defect detects in October 2021, which could exploit through cross-site scripting. The developers quickly responded to the issue by releasing an updated version 4.0.1, which discourses the vulnerability. It remains highly recommended that users update to the latest version of the plugin, which as of now is version 4.1.8, to ensure optimal performance and protection of their site.
11. BIALTY – Bulk Image Alt Text (Alt tag, Alt Attribute) by Pagup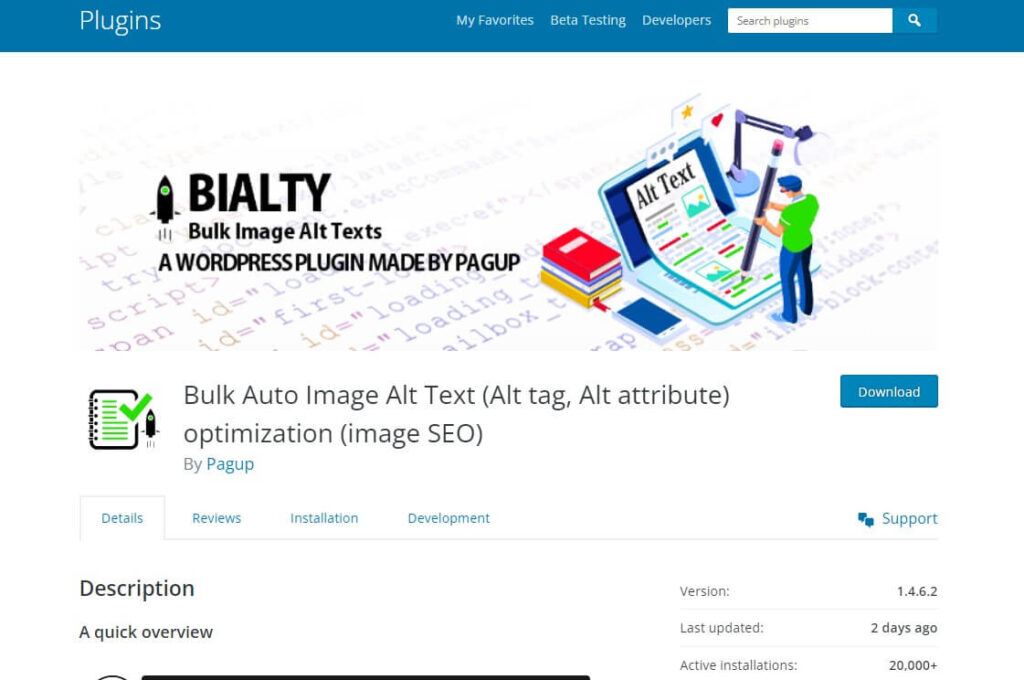 BIALTY – Bulk Image Alt Text (Alt tag, Alt Attribute) by Pagup is a popular WordPress plugin that provides an easy way to add or update alternative text (alt text) for images in bulk. Alt text is an important accessibility feature that helps visually impaired users understand the content of an image. This plugin has been praised for its user-friendly interface and time-saving benefits.
However, like many plugins, BIALTY also comes with potential dangers and vulnerabilities. One such vulnerability is the possibility of a malware attack. In early 2021, several users reported that the plugin had been hacked, and malicious code had been inserted into the plugin's files. This code was designed to steal sensitive information from the website, such as login credentials and customer data. It is important to note that the plugin's developers were quick to respond to this incident and released an updated version of the plugin with improved security measures.
Also Read- 10 Web Hosting Services For Small Businesses 2022
What is the risk of using plug ins?
Plug-ins can differ greatly, but they all have the potential to generate security issues that usually initiate with a loss of device control such as pop-up ads or unstable functioning. Additionally, they can lead to data loss as they gather personal information, such as login details, and transmit it surreptitiously.
How do I know if a plugin is safe?
There are many trusted software and apps available, those are actually a good places to check if any plugin is a security threat or not. Their service lists all the plugins and their known potential danger if any. You have to look up a plugin by name or filter all plugin vulnerabilities alphabetically.