There are Alternatives to Photoshop that you can use. Even though Adobe Photoshop is a fantastic programme, it can be quite costly. Not everyone can afford a Photoshop subscription, especially if they are students or otherwise restricted by financial circumstances.
Today's best Photoshop substitutes are not just mediocre copies of Adobe's market-leading photo editing software. In 2022, they will have advanced to the point where some can compete with Photoshop in many ways while also providing features that Photoshop lacks.
Although some remain significantly weaker than Photoshop, they too find use because they are typically much more affordable (sometimes even free). The truth is that many people don't have a use for Photoshop's advanced tools if they're just going to be using it for basic photo editing.
Adobe Photoshop is a widely acclaimed and widely utilized programme in the visual arts community. The term is used more as a verb than a noun to describe software. Most artists depend on it as an indispensable tool for everything from photo editing to making graphics. Photoshop is a unique programme, but it takes some time to master. If you're looking for an alternative to Photoshop, here are eight fantastic options:
1. ArtRage
Digital painters who want to fool anyone might also try ArtRage. It's like having a fully functional, digital version of an old-school art studio, complete with realistic oil, pencil, watercolour, canvas texture, and other conventional media painting tools.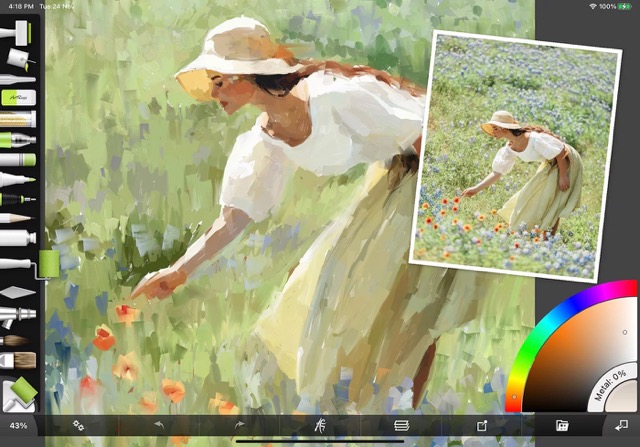 The most recent version, Vitae, was made available in 2021 for both Windows and macOS. Some of the most impressive features we discovered are the ones that allow you to visually spread and blend thick oils to create genuine colour gradients, sketch with pencils and shade with the edge of the tip, and produce delicate watercolour strokes that react to the texture of the canvas. You can utilize photographs as references and use standard image editing features like layers, blend modes, guides, grids, and perspective layout tools.
2. GIMP 
(GNU Image Manipulation Program) has been around for 25 years, making it the granddaddy of Photoshop's many imitators. It's versatile, cross-platform, free, and open-source, with a tonne of extra bells and whistles that hard-working programmers built in over the years.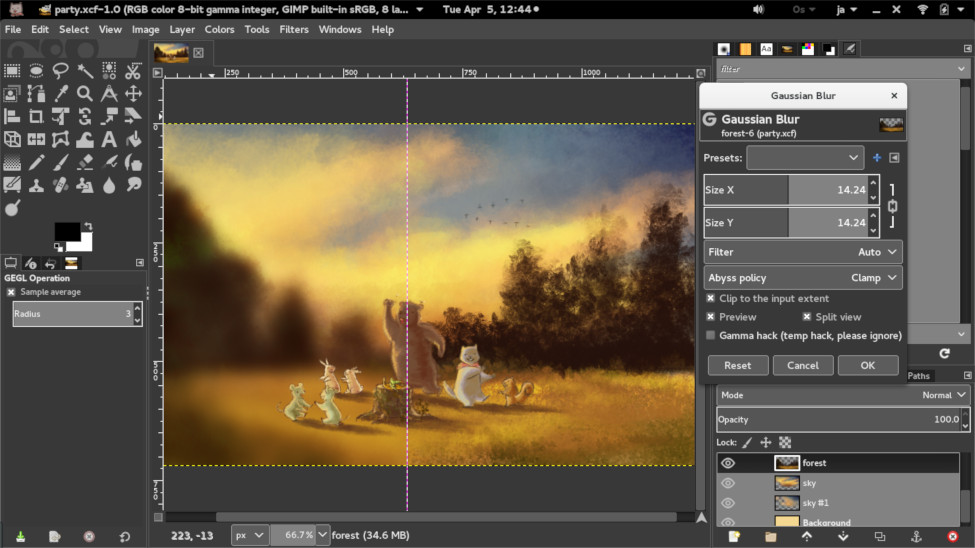 Gimp remains the best free all-in-one alternative to Photoshop if you need to edit images. The number of similar products is large, but none of them can compare to Gimp's features and functionality.
However, there is a learning curve involved. Compared to other apps, it takes time to get used to and figure out where everything is located. Check out their lessons to get a head start on learning the ropes. Additionally, the interface may appear awkward, especially for Photoshop veterans.
3. Sumopaint
Sumopaint is not just a great web-based image editor and digital art programme that functions flawlessly in all browsers; it's also a whole suite of programmes that artists may use without cost. In their 12 years online, they have amassed a large and dedicated fan base, contributing greatly to the platform's rapid expansion.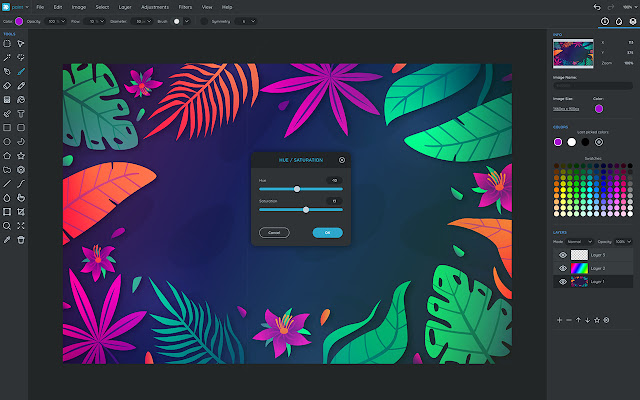 The developers of Sumopaint set out to provide an alternative to Photoshop for the 90% of users who only use 10% of the program's features and functions. They were successful in this endeavor and expanded to incorporate several other user-friendly apps because of the app's intuitive design and robust underlying functionality.
Next came Sumotunes, Sumo3D, Sumocode, Sumophoto, Sumpaudio, Sumovideo, and Sumopixel, all of which followed in Sumopaint's footsteps. You may probably guess the use of that software. They are well-designed, and what's good is you can move between them smoothly. To access the content, you will need to pay the $9 monthly fee for the premium edition. So you can consider it as a good Alternatives to Photoshop.
4. Sketch
Since its release in 2010, Sketch, a professional vector drawings tool for creatives, has generated a great deal of excitement among designers and, in particular, web designers. It is extremely adaptable, allowing for an infinite zoom range and vector shapes at a variety of resolutions. Create a brand new image from scratch with the vector or pencil tool, or assemble an existing image from basic forms.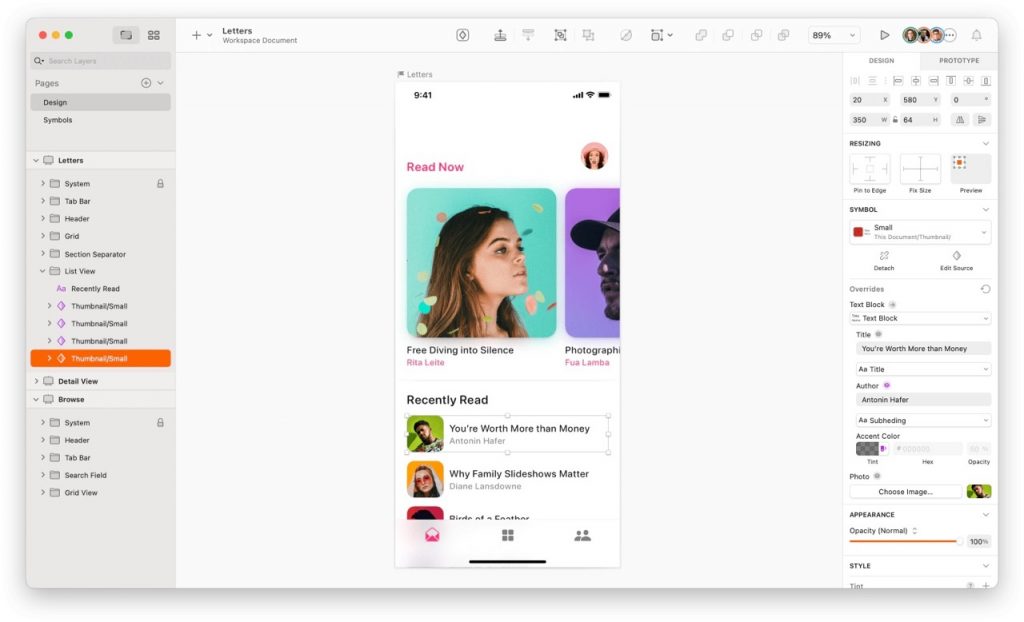 Sketch's user interface is very straightforward, and it has many capabilities with Adobe Photoshop and Illustrator. These include layers, gradients, a colour picker, and predefined styles. As a result of Sketch's widespread adoption, there are numerous add-ons developed by the app's user community.
Numerous improvements were made to Sketch in 2021. In particular, developers may now view, analyse, and measure designs for free in any browser, on any operating system. This is just one example of the enhancements made to real-time collaboration. In addition, modern document permissions let designers restrict who can make changes to which documents.
5. Pixlr
Pixlr is the ultimate online picture editor for both beginners and more skilled users. Pixlr's two online editors, X and E, are part of what makes it so fantastic.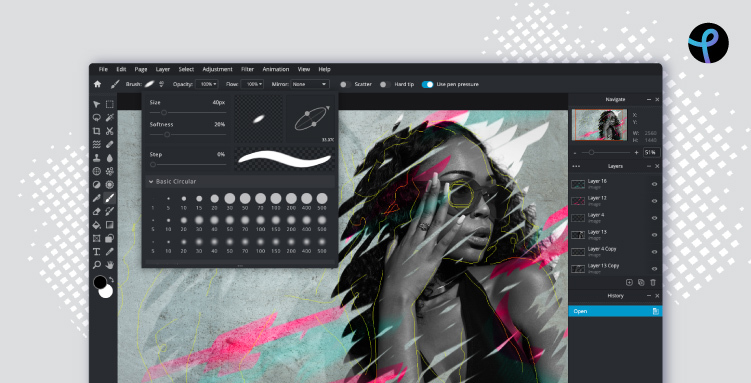 Pixlr X is the more user-friendly of the two. You can add other images or text to your pictures, or trim them and add filters with a few clicks. It's great for novices or occasional users who only want to tweak their photos.
However, Pixlr E is also available. Compared to Pixlr X, this newer version has many more bells and whistles, such as the ability to heal, burn, and clone images. It's just as simple to use but better suited to professionals or those who must go through more complex tasks.
Both editors are very basic to use, depending on what you want to achieve. The best part is that neither of these editors requires registration or programme download to start.
6. Luminar AI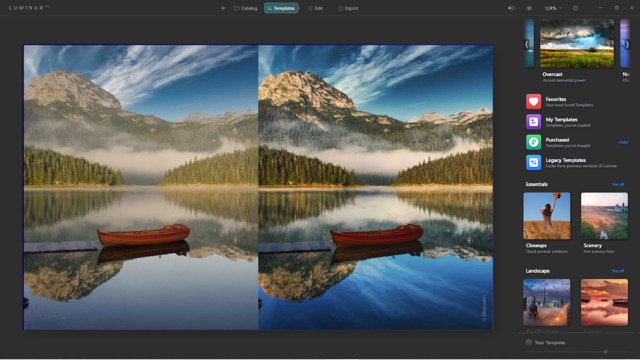 As editing photographs is a laborious task, why not have it done automatically? What Luminar provides is just that—a full set of AI-driven editing options for your photographs. It's possible to change the background, adjust the colors, and even fix minor flaws on a person's face with the click of a mouse, and that's only the beginning of the possibilities. While you may lose some say over the finer points of the adjustments, the tools here still provide you a lot of leeways to make them your own. Whether you wish to manually edit in addition to automating with Luminar or the other way around, the software is a fantastic and one-of-a-kind asset for any editor.
The one-time cost of acquiring Luminar AI is $79.99. Not only does Luminar have a desktop app, but there are also Photoshop plugins that bring many of Luminar's functions into Photoshop. This Alternatives of Photoshop, Formats in PSD (Portable Document Format). 
7. Capture One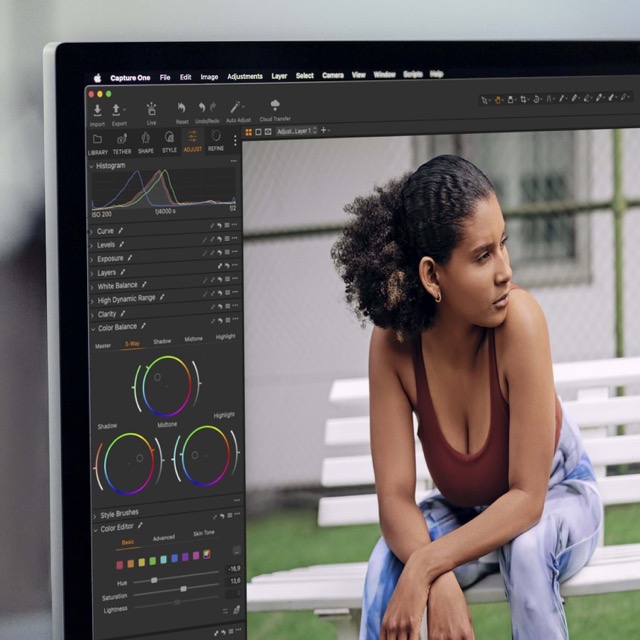 Lightroom's main competitor is the more advanced application Capture One. If Lightroom is your primary editing tool and you're ready to switch from Adobe, this could be the solution.
Capture One is frequently cited as the superior option to Lightroom that does not require an expensive ongoing subscription. Phase One, makers of professional-grade cameras, developed this all-inclusive picture management software and photo editor.
Capture One is not as user-friendly for newcomers as the other apps we recommend. The UI may initially be difficult to use for new users. However, modifications can be made to make it work for you. In addition, there are a plethora of no-cost guides available online.
At its heart, Capture One is an excellent image management tool. However, as this is a list of Photoshop substitutes, we will concentrate on the software's many image-editing features.
The software supports RAW file editing and includes tools including layer-based editing, lens correction, level, and curve changes, spot removal, cloning, and color grading. This Alternative to Photoshop runs with both Windows and macOS.
8. Fotor
A fully featured photo editor is unnecessary for some people. It's not worth the hassle of learning to use an advanced editor if you're just a hobbyist; this is where Fotor shines. Fotor is a mobile, online, and desktop editor featuring a snappy UI alongside basic but strong editing capabilities.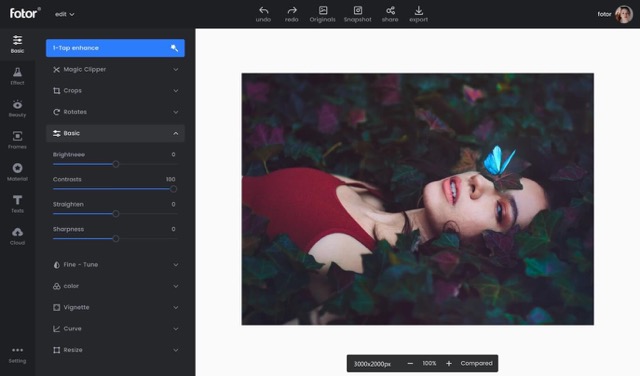 A background remover works automatically; enhancements can be applied with a single click, ready-to-use effects, and a library of design templates and stock photos to jumpstart your imagination. There are advanced options available for those who want a more hands-on approach to achieving their desired aesthetic. Although it shines brightest in photography, it also has value in other areas of design and composition.
As a bonus, Fotor is compatible with many devices, meaning you'll never be without it. You can take up where you left off regardless of the device you have with you (albeit RAW file editing is currently only supported on Windows and macOS). Fotor provides excellent editing options irrespective of whether you access it from a desktop computer, a tablet, or a mobile phone. Although, it lacks support for .PSD files, so transferring can mean losing projects if you're coming from another editor. 
Final Thoughts
So, this ends with the list of best Alternatives to Photoshop. Whatever your motivation for wanting to find an alternative to Photoshop, you are not alone. We hope that you were able to find the ideal Photoshop replacement for your needs in this post, whether you opted for a free alternative or a premium one.