The "accessory may not be supported" is one of the most common errors on your iPhone 13. You might have encountered this error on the previous iPhone models as well. An "accessory may not be supported" error repeatedly pops up on the screen and you have no idea what has suddenly gone wrong. Most often than not, this pop-up is triggered by an incompatible or damaged iPhone accessory.
In this article, we have listed several hacks which can help you in how to Fix 'Accessory Not Supported' Error On iPhone 13. Let's take a look at them.
Also Read: How To Fix FaceTime App Waiting For Activation?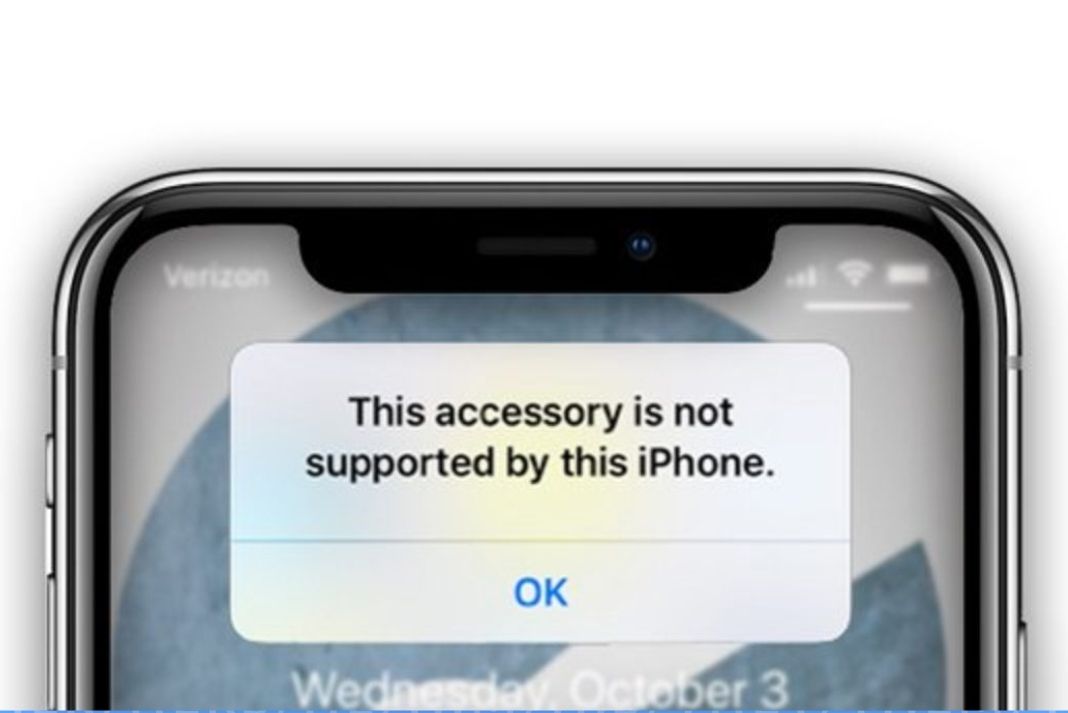 Make Sure the Accessory is MFi Certified
If you encounter this error on iPhone 13, first of all, you should ensure that your accessory such as the iPhone charger is MFi certified. MFi certification on an accessory indicates that it is exclusively made for iPhone or iPad.
If the accessory is not MFi certified, there are pretty high chances that your accessory is the culprit here.
Cheap and counterfeit accessories slowly charge your device and endanger your iPhone. Hence, it is recommended to always buy genuine accessories from Anker or Belkin and do not fall prey to its fake counterparts.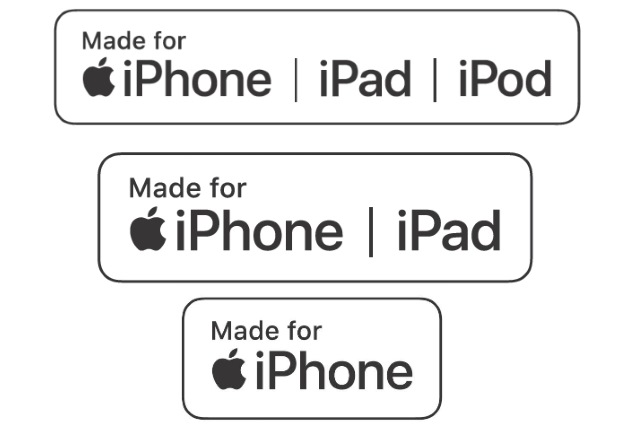 Ensure That the Accessory is Not Damaged
If your accessory is MFi certified and still you are encountering the issue, you should ensure that your iPhone accessory is not damaged. Impaired iPhone accessories can also cause the 'Accessory Not Supported Error' on your iOS devices. So, you should thoroughly examine the accessory and look for any cuts on the lightning USB cable. Also, make sure that the connectors are in good condition and not showing any burnt marks.
You can also try a different accessory to charge your device. If a different charger can charge your iPhone, it means there is some issue with the charger and not your iPhone 13. You should replace your charger to get rid of the issue.
Also Read: How To Unlock iPhone 13 With Apple Watch
The lightning port of the iPhone 13 should be clean
You should make sure that the lightning port of the iPhone should be completely clean and there should be no debris or lint stuck in it. If you are someone who does not clean the ports of your iPhone regularly, then the tiny particles of dust and pollens must have clogged the ports, and not your iPhone has started experiencing problems. As a result, the accessories are unable to create a stable connection with the iPhone 13 and you get the 'Accessory not supported error.
You should clean the ports and speakers of your iPhone with a flat toothpick without any sharp edges or a soft-bristled toothbrush. You can also wrap a tiny swab of cotton over the tip of the toothpick so that it can act as a cushion. Be gentle while cleaning the piled-up gunk otherwise it can even damage the ports of your iPhone 13.
Force Restart your iPhone 13
If you are still encountering the issue on your iPhone 13, even after trying all the above hacks, you should force restart your iPhone 13. This hack is worth trying because it is known to fix most of the common issues with your iPhone 13.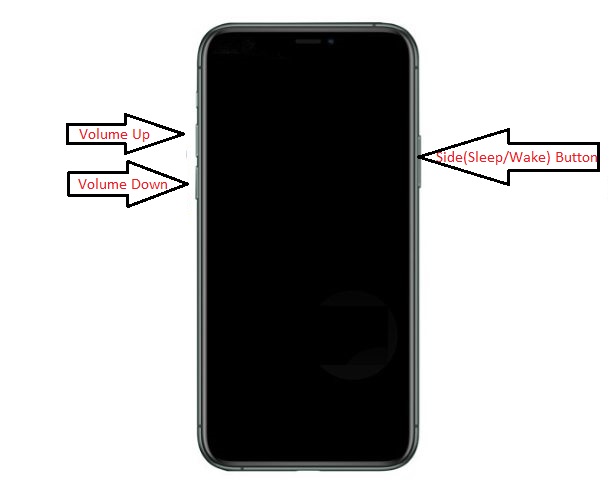 Here's how you can force restart your iPhone 13 and all other iPhones with a notch: Quickly Press and release the Volume Up button on the side. Similarly, press and release the Volume Down button. Now press and hold the wake button until the iPhone screen turns black and the Apple logo is visible on the screen. After your iPhone 13 is rebooted, you should try to charge it. The 'Accessory may not be supported' might have been fixed.
Also Read: How To Sign A Document On iPhone 13, iPad And Mac?
Update Your iPhone/iPad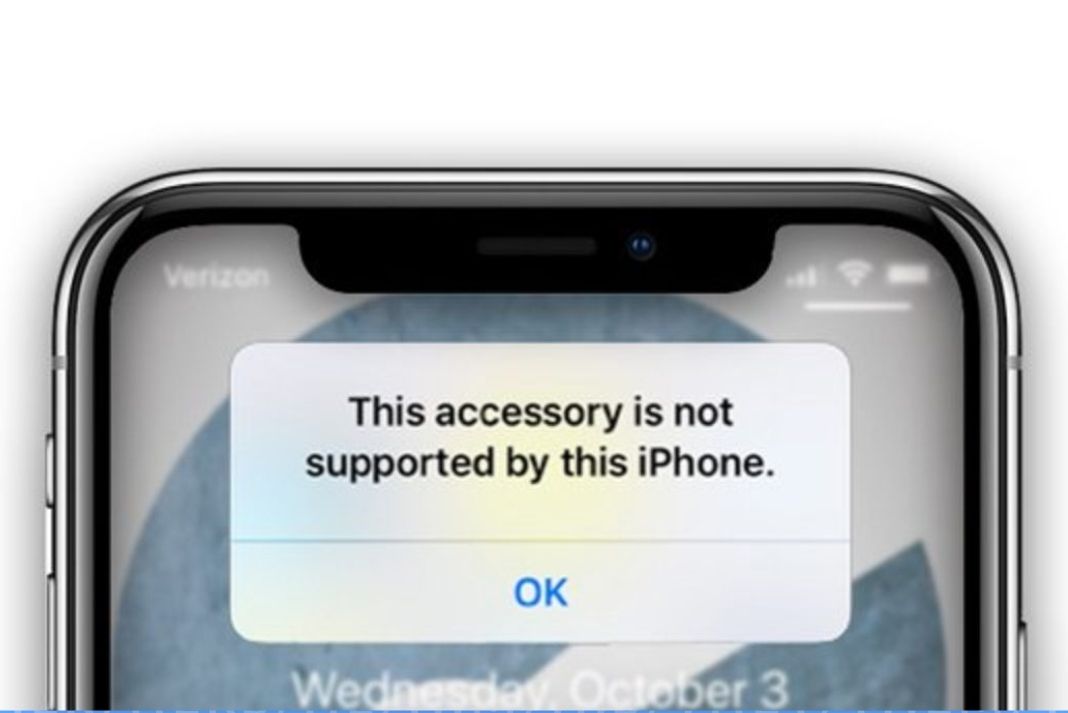 Even though fake and damaged iPhone accessories are the primary cause for the 'Accessory may not be supported' pop-up, software bugs can also cause this alert.
Apple must have fixed the issue on the latest version of the software. So you should update your iPhone 13 to the latest version to get rid of this issue.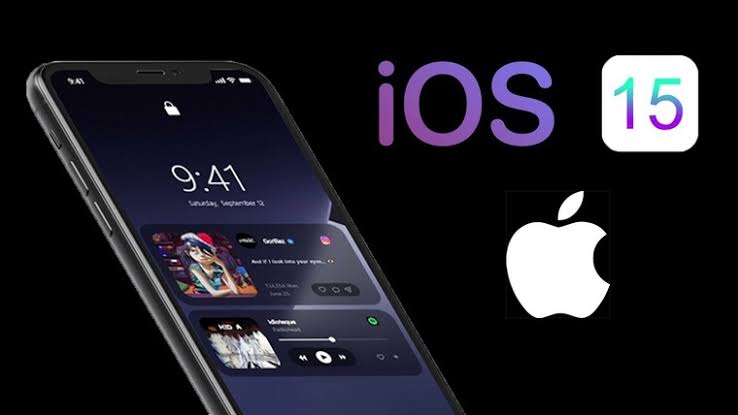 To install the latest software update on your iPhone 13, go to the Settings app on your iPhone 13. Go to General settings and tap Software Update. The latest update will be available there. Download and install the update.
Note: Your iPhone 13 should be 50 percent charged to perform the software update.
Bonus Tip: Shut Down your iPhone 13 while charging
If the 'Accessory Not Supported' Alert is still popping up, you should shut down your device while charging it. Although this is not a permanent fix, and you will have to miss out on important messages and calls, but this will most likely fix the issue if it is occurring due to some software guideline.
Read: How To Use SharePlay In FaceTime On iPhone?
Conclusion
That's pretty much it! One of these hacks will surely sort out the 'Accessory Not Supported' error on your iPhone 13. Which one helped you out? Let us know in the comments.