FaceTime- Apple's Video Calling app has received tremendous new features at the California Virtual Event. Now iPhone users can video call their friends on Android and Windows, 'Spacial Audio' technology will also be supported on FaceTime.
Keeping all these features aside, the most fascinating feature introduced in FaceTime is SharePlay. While this feature is reportedly delayed in iOS 15, Apple is expected to launch it in the upcoming iOS 15.1 update.
SharePlay will let allow you to share the screen with your friends and family on FaceTime. This means you can watch movies, listen to music and do so much together in the video call.
Let's see what all is possible with the SharePlay functionality in FaceTime.
Also Read: How To Use Quick Notes In MacOS Monterey?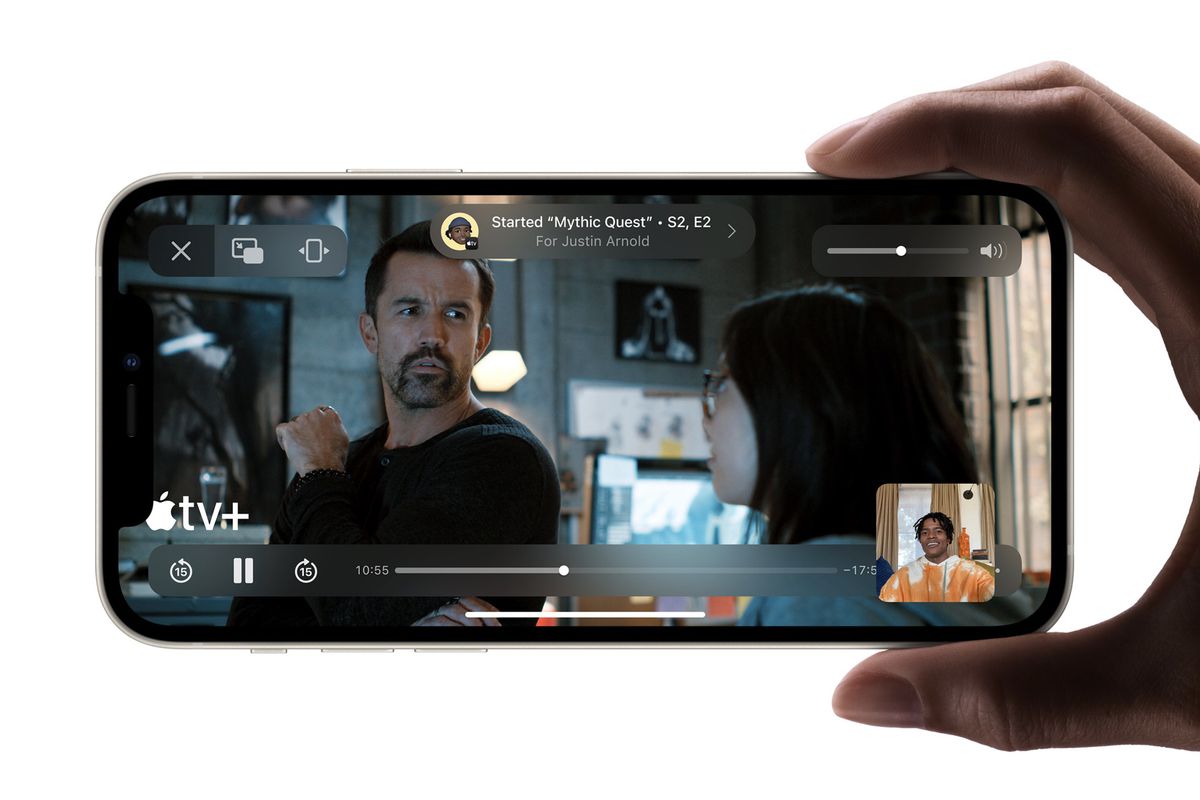 Apple SharePlay in iOS 15
Using the SharePlay feature in FaceTime, you can easily share the screen of iPhone, iPad, as well as Mac in the middle of FaceTime call.
You can watch TV shows together with your friends and listen to songs during the video call. What's interesting is that everyone on the call is allowed to control what's currently playing on the screen. So anyone can play, pause or change the song according to their preference. This capability of sharing the screen is already present in other video conferencing apps but what's new is that Apple has built this feature in its native video calling app.
Also Read: How To Schedule A Text Message On iPhone
Apps and Devices Compatible with SharePlay
Compatible devices:
SharePlay feature will be available on all devices running on iOS 15, iPadOS 15, tvOS 15, and macOS Monterey.
Compatible apps:
Currently, the SharePlay feature is supported by Apple Music and some of the video streaming apps like Disney+, TikTok, HBO Max, Hulu, Twitch, and others. However, we expect this list to grow in the coming months as soon as the app developers start integrating the API into their services.
Since now you know about all the devices and apps which will support SharePlay, let's see how to use it on your FaceTime app.
Also Read: How To Transfer Your Data From Old iPhone To New iPhone
How to use FaceTime's SharePlay to Share the Screen in iOS 15
The screen sharing ability of video conferencing apps like Google Meet and Zoom allows other call attendees to view your screen in real-time. SharePlay will allow you to do this and more on FaceTime. Let's see how: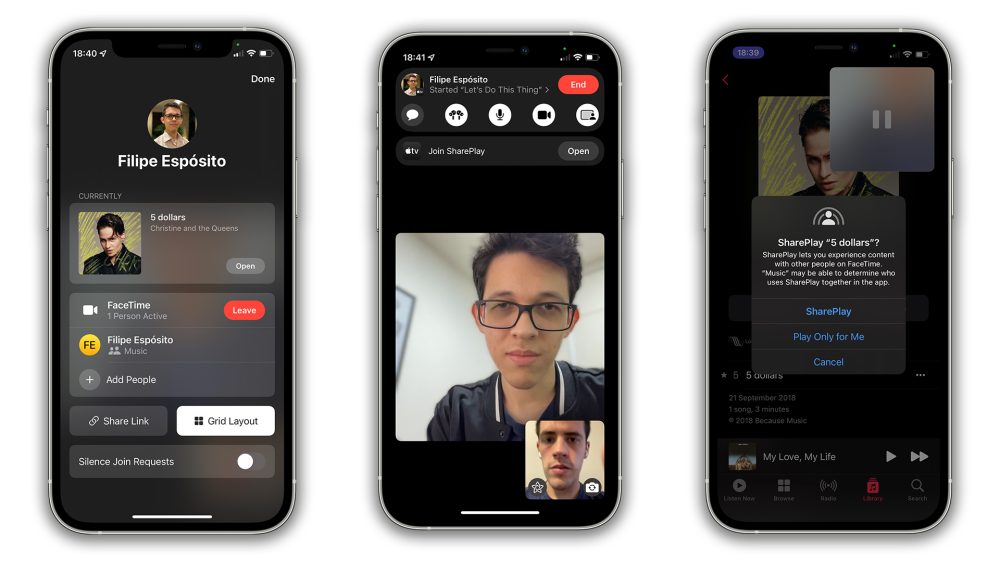 Launch the FaceTime app on your iPhone.
Setup a video call with anyone or create & share an invite link with your contacts.
Tap the 'Share My Screen' option which is found on the control panel of FaceTime.
How to share music using SharePlay in iOS 15
Now, you can listen to your favorite music together with your friends on FaceTime just like you do on Spotify Group Sessions. Here's how to do it:
Launch the FaceTime app and set up a voice call to any of your friends.
After the call is answered, open the Apple Music App.
Choose and song you want to play and tap the play button.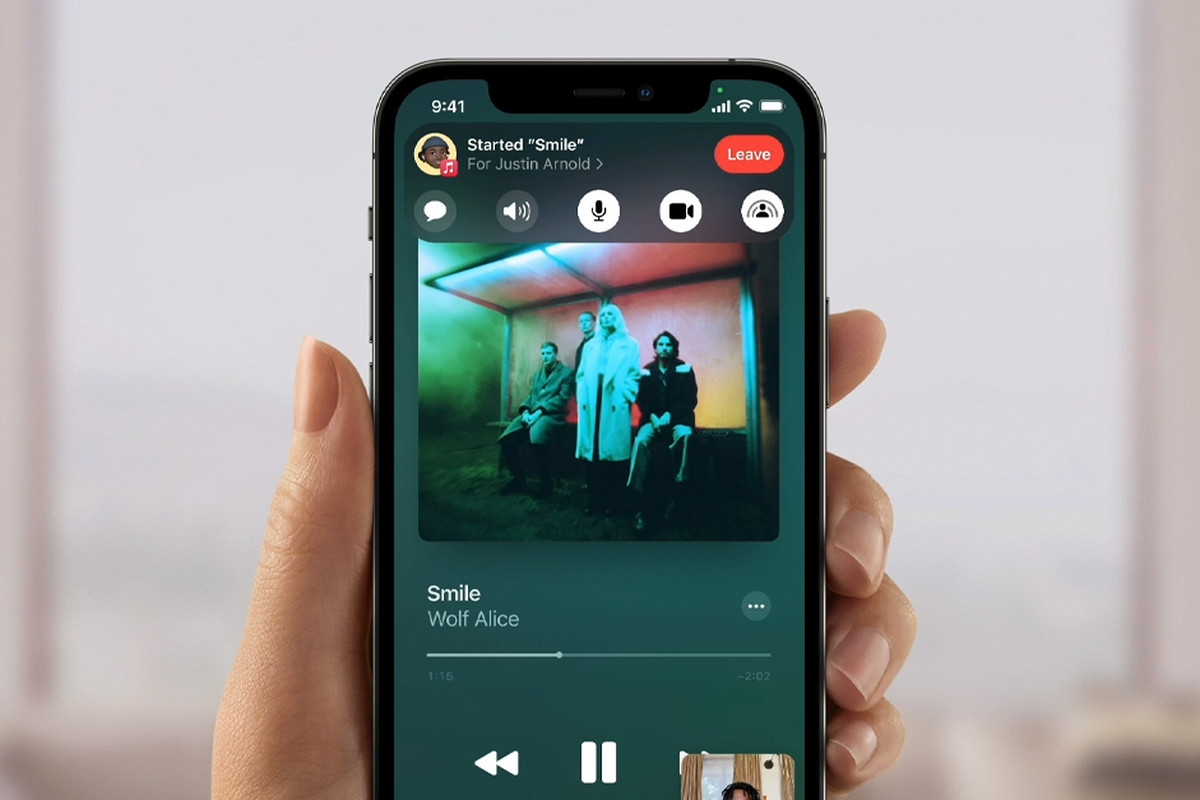 This will start playing the same song on both devices. Moreover, you can invite more of your friends and listen to the song together in sync. Everyone on the call will have control over the playback.
Also Read: How To Clean Your iPhone's Charging Port?
How to watch movies together using FaceTime SharePlay
To be able to watch movies or TV shows with your friends on FaceTime, you need to purchase a subscription to one of the streaming apps that supports SharePlay. The app of the video streaming service should also be installed on your Apple device.
Let's say you have fulfilled the requirements. Here's how you can watch movies together using SharePlay.
First of all, go to the FaceTime app on your device.
Now set up a video call or invite your friends using a link.
Next, open the video streaming app which supports the SharePlay feature.
Finally, play that movie or TV show which you want to watch together with your friends.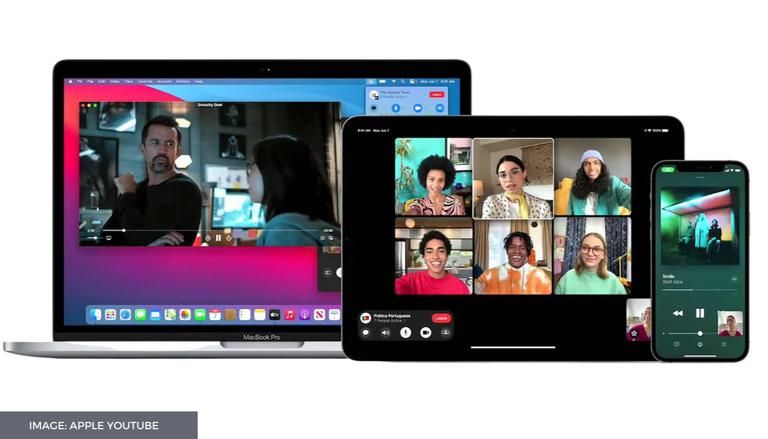 Now the same movie or show will start to play on all of your friend's devices. Moreover, everyone can control the content playing on the screen.
Limitations of SharePlay
Right now, the SharePlay feature will only be a part of the FaceTime app installed on Apple devices. If you are using an Android Smartphone or Windows PC, you cannot use SharePlay to stream content on FaceTime calls.
Currently, popular apps like Netflix, Spotify, and YouTube do not support the SharePlay feature of the FaceTime app. We hope the feature will be integrated in the coming months. Apart from this, both the parties on FaceTime call need to have the app of Video Streaming Platform and both of them should have their subscription as well.
Also Read: How To Fix iPhone Screen Stuck On The Apple Logo?
Conclusion
Apple's SharePlay is a welcoming addition to the already long list of FaceTime features. It will be possible to enjoy TV series and videos with your friends together in sync. SharePlay will allow FaceTime to be at par with other conferencing apps like Zoom and Google Meet. We hope Apple introduces this feature soon in the upcoming updates.