Even though iPhones are considered to have an exceptional battery life, most iPhone users keep complaining about poor battery performance. Battery life is so poor that it will barely last till sunset if you keep using your iPhone throughout the day.
This is because they are not able to experience the apex performance of the battery. Do you know that it is necessary to calibrate the battery of your iPhone periodically to increase the battery life? Not only the battery of the iPhone, but all the lithium-ion batteries need calibration.
This article will outline why it is necessary to calibrate an iPhone battery and how to calibrate your battery to guarantee a precise battery level.
Must Read: How To Self-Publish And Market Your Book On Amazon: Step By Step Guide
Why calibrate your iPhone Battery
Most people are unaware that calibrating, also known as resetting your battery, is important for maintaining an iPhone battery and increasing its performance. Yet, surprisingly, even those aware of this do not spare their time to do the process.
Let's take a look at the scientific aspect of this process.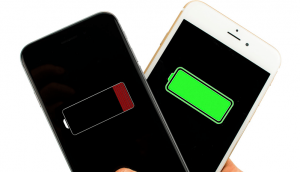 When the Lithium-ion batteries go through continuous charging and discharging pattern, they tend to degrade with age. Therefore, even though most mobile operating systems like iOS keep track of the battery's matrices, it is essential to adjust the battery from time to time. This also helps the operating system to compute the iPhone's battery life.
It is advisable to reset your battery every 2-3 months and install the iOS update. If you upgrade your iPhone and notice diminished battery life or flawed battery percentage, you should immediately consider calibration.
Another important sign is that your iPhone suddenly shuts down even if your iPhone shows some battery is still left. Carefully follow the steps below to eradicate incorrect calibration of your battery and improve overall battery performance.
Also Read: How To Install MS Office In Mac
Prepare your iPhone Battery.
Before you begin calibrating your battery, you need to make some preparations. First, you have to disable or stop some of your iPhone services so that they do not drain power.
Also, ensure that Low Power Mode is not enabled on your device. You can always re-enable all these services and settings after the calibration process.
Disable Location Services
Make sure to disable the location services if they were enabled by following these steps:
Go to Settings on iPhone
Choose Privacy
Goto Location Services
Turn off the Location Services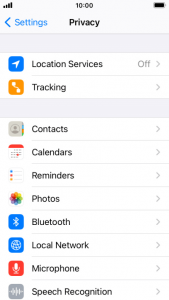 Make sure to re-enable location services later, as they can help you track your lost iPhone.
Turn off Background Refresh
You need to disable background refresh by following these steps:
Go to Settings
Choose General from settings
Tap on Background App Refresh two times
From the popup menu, choose to turn it off
Reduce the screen brightness of the iPhone
To reduce your screen brightness:
Go to settings on iPhone
Select Display & Brightness from available options
Scroll the slider to the extreme left to reduce the brightness
Turn Off Automatic Updates
It is very important to turn off the automatic updates, to do it:
Go to settings app like before
Choose App Store.
Turn off the App Updates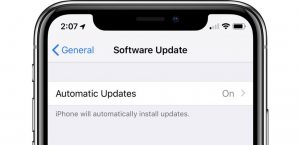 Step by Step process to calibrate an iPhone Battery
After you have disabled the above services, you can now calibrate your iPhone battery. You should know that this process takes some time to finish. You should be aware that you do not need any apps to reset your battery. Let's get started:
Discharge the Battery
Firstly you need to make sure that your iPhone battery is completely discharged. Keep in mind you have to discharge your iPhone only by normal usage. You can either play a lengthy YouTube video or a playlist with maximum volume to speed up the discharge process.
Read: How To Add Signature In Gmail
Wait For Three Hours
When a very little battery is left, you will see that the iPhone will shut itself down. This behavior of the iPhone is inbuilt to save the work of the running apps so that no data is lost. You also need to get rid of that last chunk of battery. It is only possible by waiting. You can let it sit overnight or at least for three hours.
Read: How To Fix A Corrupted Hard Drive And Recover Data On Mac?
Charge your iPhone battery
After three hours, you have to start charging your iPhone battery. You need to make sure that you charge your iPhone using a socket and not through a computer. Also, you have to use your original Apple charger or at least a good-quality USB cable. You have to charge your battery for few hours even after the battery percentage is 100%.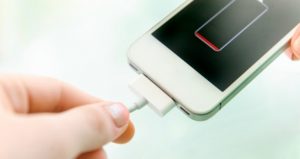 Drain Your Device Again
After charging your iPhone, you have to drain your battery for the second time in the same way as the first step.
Wait Again
You have to wait again as before for three hours or more.
Charge Your Battery Again
As the last step, you have to charge your device again before even after the battery percentage is 100%.
Now, as the battery is calibrated, you should enable all your services.
Also Read: What Is Google Safe Search And How To Use It?
# #This is how you calibrate your lithium-ion batteries, and the same process applies to batteries of iPad and iPod. We hope calibrating will help you fix your battery. However, if this doesn't do any good, you should consider replacing your battery. You should always invest in the original battery and schedule an appointment for battery replacement from Apple's Battery Service page. Don't try to change the battery yourself, as it will end your phone's warranty.

Must Read: How To Expand Your Brand/Business On Instagram?- An In-Depth Detailed Guide