To make a clean installation of Windows 11, you have to wipe the computer's hard drive and install a new copy of the OS. This is how you set up a new laptop or desktop computer. Or, you can use this method to fix problems with an already set-up. If your computer has problems with memory, shut down and startup, apps, stability, and performance, you might want to look into these things. Another thing to check in mind is that a clean install of Windows 11 can help your battery last longer, and it's the best way to get rid of viruses and other malware.
If you get a new computer, you can get rid of the old setup and start over. This is a great way to get rid of bloatware that comes with the original manufacturer image. This method lets you safely get rid of the device without giving away your personal files. Even more often, this is how you will install Windows 11 when you change the hard drive.
In this case, if you've had the same computer setup for a long time, this would be the best way to upgrade from an older version of Windows (such as Windows 10 or Windows 8.1).
Create a backup.
Before you start a new installation, you should always make sure that you have a backup of the whole device. By this way, if something goes wrong, you can always start over. Unless, of course, you don't want to keep anything important. Windows 11 and 10, as well as Windows 8 and 8.1, should have the same process for backing up your files.
Also read:How To Increase VRAM In Windows 11
Backup the whole system.
On Windows 11 or Windows 10, you can select from a lot of different ways to do things. If you want to make a full backup, the best way is to use the old System Image Backup tool. The tool is also available for older versions of Windows, such as Windows 8.1 and Windows 7.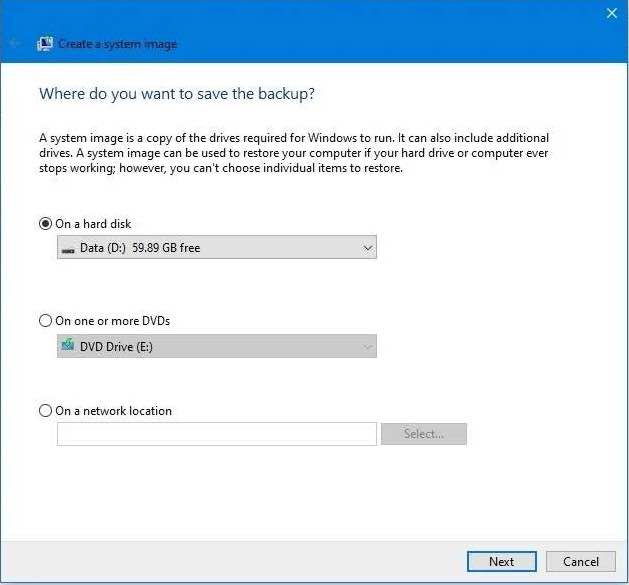 Move the files to OneDrive.
OneDrive or another cloud storage service can be used to back up your important documents, photos, and other files if you want to make sure they are safe.
It's also possible to use the OneDrive backup settings page to automatically sync your profile folders (Documents, Pictures and Desktop) to the cloud when you close the app.
To set up OneDrive backup, follow these steps:
1. In the notification area, click the OneDrive (cloud) button to get to the cloud service.
2. go to the Help & Settings menu and click on the one.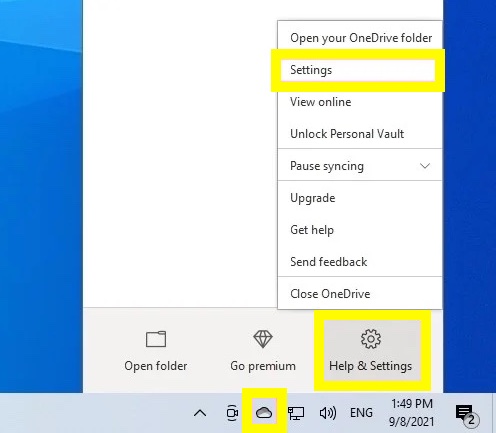 3. Click on the Settings button.
4. Then, click on Back.
5. Click the button that says "Manage backup" to do this.
6. If you don't want to back up a folder in the cloud, you can click to remove it.
7. Click the button that says "Start backup" to start.
When you finish the steps, OneDrive will back up the files in the user profile folders to the cloud and on other computers. This is how it works:
Also read:How To Enable Hyper-V In Windows 11?
To back up files, move them to an external hard drive.
The cost of uploading a lot of files to the cloud could be very high and take a long time. If this is the case, the best thing to do would be to copy the files to an external USB hard drive.
To make a backup of a file, connect a drive with enough space, and follow these steps:
Navigate to File Explorer.
1. In the address bar, type the following path and press Enter.
%HOMEPATH%
2. This is a quick tip: You can get to other users' folders from C:Users.
3. Ctrl + A or the mouse can be used to select all of the folders.
4. Right-click the part you want to copy and choose the "Copy" option.
5. Find the external USB drive.
6. right-click on an empty space and choose "Paste."
Conclusion
Hence ,these are the methods for the clean installation of windows 11.
After you finish the steps, repeat them to back up the rest of your accounts (if applicable).
To make sure you don't lose anything, you should also make a copy of your files. You must make a list of the programmes that are already installed on your computer with their product keys, if necessary.