Downgrade from iOS 15 to iOS 14 if the latest software is not stable on your phone. Since the beta version is only a preview and in its early stages, doing a downgrade is safe. It will protect your data and phone if something major happens with the new beta software.
To downgrade following the below-mentioned steps and you're good to go. You will need a Mac laptop or iMac to do the same. You cannot downgrade on the phone itself.
How To Backup Data On iOS 15?
Connect the iPhone to your Mac computer.
Disable Find My before downgrading.
Go to Finder on your Mac computer and find option the iPhone. There, select the Backup to Computer instead of the backup to the Cloud option.
Click on backup Now. After this, your phone data will start getting backed-up and stay safe for use later if needed.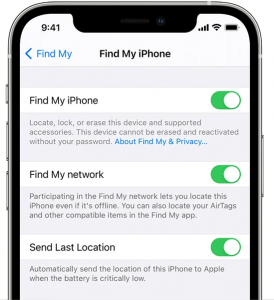 How To Download iOS 14?
Before removing iOS 15 from your phone, you need to keep the latest iOS 14 software ready for installation. The steps below will help you do it effortlessly.
Go to the internet browser and from there open IPSW.me.
From the list of mac devices, choose your iPhone model. Once you select your phone model, automatically, the software link will appear.
Click the download button on the page below. You may also see an option to click on the link to save it to the clipboard. You can do that and download it from Google Chrome too.
Now your download and backup is finished. Go to iPhone General and press the restore iPhone button.
Also Read: iOS 15: List Of All The New Accessibility Features Coming To iPhone
Steps To Downgrade To iOS 14
Step 1: Go to manage my backup and find info.plist. Right-click and choose text editor.
Step 2: From the document, find the product version. Type product version on the search, and it will appear at the bottom of the page.
Step 3: Replace 15.0 to 14.0. Now go to device backup and press Okay. Then go to restore back up button and select the one you modified. The restore process will begin soon after on your iPhone too.
The process takes a long time. It could take hours if you have a slow internet connection and less storage. As soon as the restoring is done, the Apple logo will appear on your iPhone screen. It is rebooting now.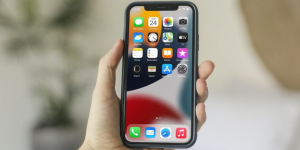 You can disconnect your phone from your computer. Some restoration will continue to happen while you browse through your phone. Authenticate with your Apple ID and complete the basic settings if needed.
Conclusion
After the process is complete, you will be able to see all your data and messages back on the iOS 14. Some of your earlier applications will start downloading too. If you happen to run into any issues with iOS 14, just go to general settings. Click Reset all Settings to reboot your phone. Therefore, this is how you can downgrade without losing any data from iOS 15.