When your Apple gadget is showing signs of failing, such as a cracked screen (or Monitor), it's a good idea to create a backup of your apps and data, just in case.
One of the most integral features of every smartphone is its touch screen, which allows the user to input commands effortlessly. If you've landed on this page, you're likely trying to find out how to power down your iPhone if the touchscreen becomes unresponsive due to damage or malfunction.
The only portion of the Hardware that would need to be changed is the display, which is why the software would be OK as-is. Any iPhone model from the 11 through the 12 Pro Max, the 6, 13, the X, and the XR can benefit from our advice.
However improbable it may appear, there are really several approaches to doing this. Depending on your iPhone model, instructions are provided below for silencing the device manually.
Physical causes of an unresponsive iPhone touchscreen:
Make sure the iPhone's display is clean before doing any troubleshooting. In other words, it must consist entirely of a screen. The display's touch sensor may not detect your finger or contact if the screen is dirty, which might lead to an iPhone touch screen that is unresponsive. This means maintaining a clutter-free environment.
Clean your fingers, too; you don't want to touch the screen with dirty, moist, or oily fingertips. It's recommended to rinse your fingers off before contacting the screen again.
In cases when the iPhone's touchscreen becomes unresponsive or stops operating solely when using a certain app, you should check to see if the issue is app-specific. If that's the case, the program has to be fixed or removed. The available RAM available on your iPhone is another crucial aspect to inspect.
The inability to use the touch screen or a frozen display are two symptoms commonly associated with inadequate memory in mobile devices, including the iPhone. As a result, check the amount of free space in Settings > General > iPhone Storage to determine if you have enough room to install new apps and run more processes. When your iPhone's storage space is getting low, you may want to think about clearing out some old files.
How to Turnoff your iPhone without Touching Screen?


One solution for restarting the iPhone without touching the screen is Siri, but there are others. Simply say "Hey Siri, Turn off the iPhone". It will ask you to confirm. Next just say "Confirm" and it will be powered off.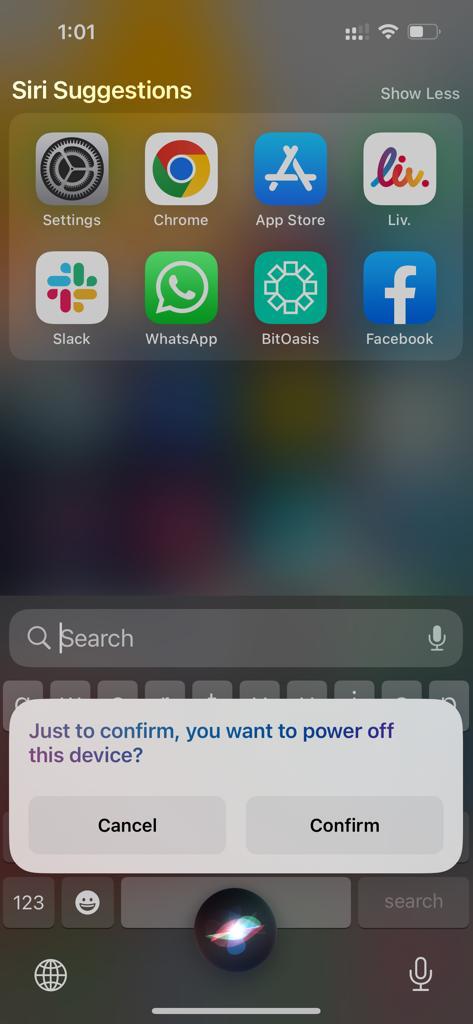 The conventional method of powering down an iPhone
There is no physical power button on the iPhone. Pressing the sleep/wake button for an extended period of time brings up a slider that, when moved, turns off the iPhone. However, if the iPhone's display stops working for any reason—whether it be physical damage or a software glitch—we will be unable to power it down. You could wait for the battery to die before turning off your iPhone, but it seems like a waste of time. However, that won't get done in time, and no one has that kind of spare time.
QuickTime allows you to use your iPhone without a touch screen.
The iPhone may be controlled using QuickTime on a Mac without touching the screen. With this open-source, user-friendly media player, you can easily take screenshots and record your screen. However, QuickTime's ability to mirror your iPhone to your Mac is the tool that will be most helpful to you in this situation.
QuickTime allows you to mirror the device's contents on your Mac without the need for any additional software to be installed on either device. The solution is easy to implement and costs nothing because of this.
Here's how to use QuickTime on an iPhone without a touch screen;
1. Plug up your iPhone to your Mac through the USB connections and launch QuickTime on your Mac.
2. When requested to Trust this Computer, select that option. If your device's screen is unresponsive, you may still launch iTunes by connecting it to a Bluetooth keyboard and using the Space bar or Enter.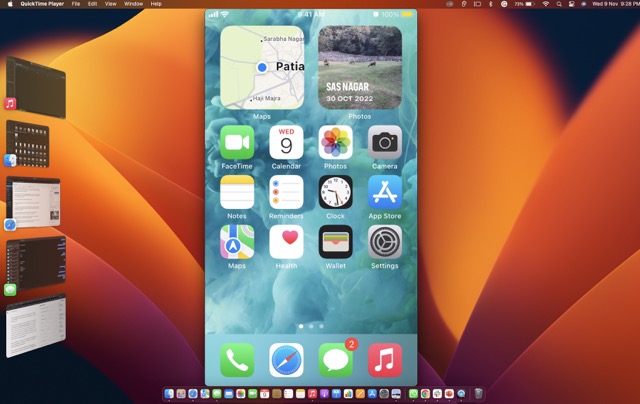 3. Instead of utilizing Siri's "Voice Over" feature if you don't have a Bluetooth keyboard, launch QuickTime and select File after the device is attached.
4. Pick the iPhone from the "New Movie Recording" drop-down menu. After doing so, QuickTime will be able to replicate the gadget automatically.
However, this approach will only give you read-only access to your iPhone's contents; you won't be able to make any changes or use the device in any manner.
iPhone Power Off Without Touching Screen (with Home Button)
Apple has created iPhones with this scenario in mind. To power down your iPhone without using the touchscreen, you may do one of two things. Following these instructions will allow you to power down your iPhone without touching the screen if you're using an older model iPhone that still includes a Home button.
You may unlock your iPhone by pressing and holding the Lock/Unlock button on the top or on the right. This button's placement varies per iPhone model.
The iPhone's Home button is placed at the bottom of the screen; press and holds it simultaneously. You need to press and hold both buttons for a long period at the same time.
The iPhone display should automatically shut down after a few seconds. Release the two presses once the screen goes black. If you keep pressing them after the iPhone's screen has turned off, you can force a restart.
iPhone Power Off Without Touching Screen (without Home Button)
You might wonder what to do if the Home button suddenly disappears from your iPhone. Fear not, there is a technique to power down your iPhone that does not involve touching the screen.
Your screen may freeze for a number of reasons, including corrupted updates and program crashes. A shattered screen is another possibility. Fortunately, there are ways to power off your iPhone without touching the screen.
The volume may be raised by pressing and holding the up arrow button. Don't keep your finger on the button for too long.
If you want to lower the volume, follow the same steps. Put pressure, then let go instantly.
Hold the Lock/Unlock button until the display of your iPhone goes dark, comes on, then goes dark again. When the Apple logo has disappeared for the second time, you may let off the Lock/Unlock button.
Try contacting Apple directly.
If your iPhone is still refusing to switch off after trying these solutions, the issue may be more complex than you can handle on your own. Let's call in the professionals from Apple. Toll-free Apple phone assistance is available (charges will apply if your phone is no longer under warranty).
If you prefer in-person assistance, you can always visit an Apple Store. If that's what you'd rather do, schedule an appointment in advance at any Apple Genius Bar. You may have to wait a while to speak to an employee about technical issues at Apple Stores without an appointment.