Apple has acknowledged the issue that causes iPhone 14 Pro models to stall when transmitting data. Soon, you'll be able to download the patch.
Users have already noticed various faults in Apple's newest flagship, iPhone 14, and it's only been a few days since it went on sale. Yesterday, customers complained that their phones' cameras rattled when using specific applications. Recent reports indicate that issues cause the iPhone 14 Pro and iPhone 14 Pro Max to become unresponsive after transferring data.
This bug is supposedly particular to the Pro models. It happens when a user attempts to recover data from iCloud using the Quick Start procedure of their previous iPhone, causing it to become uncommunicative.
Apple acknowledged the issue and promised a patch was in development. The tech giant acknowledged the freezing issue in an internal message and promised to look into it. Still, there isn't a patch available for download. Users should do a hard reset if their iPhone 14 Pro or Pro Max is unresponsive for more than five minutes. The iPhone may then function normally again.
Activation issues have also been reported by those using the iPhone 14 Pro and Pro Max to connect to a public Wi-Fi network. However, the firm said this was not an issue and instructed consumers to activate Wi-Fi in the settings after initially connecting to a computer running iTunes as part of the onboarding process. Apple has also encouraged iPhone 14 owners to update to the most recent version of iOS to obtain all of the improvements.
Why Do My iPhone 14 or iPhone Pro Sometimes Freeze?
A frozen iPhone might be the result of several different factors. Lack of space or storage and a sluggish CPU might top the most pressing issues. The System Firmware or a specific software may have a flaw in the future. The iPhone 14 freezing issue may sometimes be resolved by following a basic yet efficient troubleshooting procedure.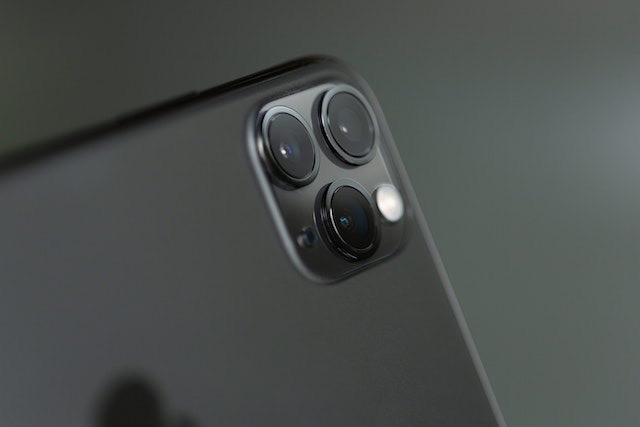 A Bug Freezes the Newest iPhone 14 Pro Models
This alleged flaw only affects the Pro variants of the iPhone 14. It appears to be triggered whenever a user attempts to restore their previous iPhone's data from iCloud via the Quick Start procedure. The iPhone 14 Pro devices become unusable due to the freezing issue.
Issues Unrelated to iOS 14 on iPhones The activation process for the iPhone 14 Pro series has the same bug shortly after its debut. Connecting to a public Wi-Fi network during activation proved difficult for Pro models. Apple, however, insisted there was no problem and told the technicians not to bring it up.
When consumers are asked to join a Wi-Fi network during onboarding, the business recommends connecting to a computer running iTunes instead.
Apple has now released an iOS 16.0.1 that fixes issues with iMessage and FaceTime on the iPhone 14 series. Apple has encouraged the iPhone 14 series owners to update the newest version of iOS for all repairs.
Force Restart Your iPhone
As with other electrical products, the basic and initial troubleshooting procedure is to restart iPhone. You should give this remedy a shot because it might solve a wide variety of tiny issues within the gadget.
How to Reboot an iPhone Without Pressing Home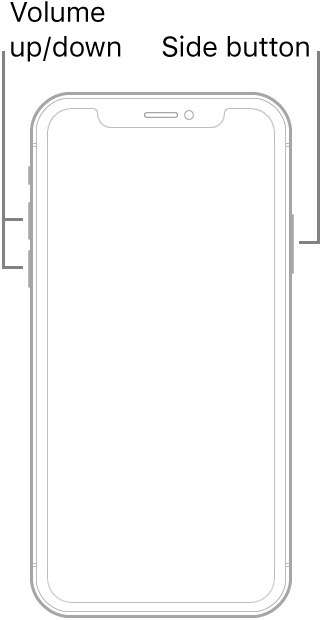 1. Initial Step Hold down either the Volume Key or the Sid Key until the Power-Off Slider appears on the screen.
2. To entirely disable it, move the slider and keep it there for a few seconds.
3. Hold the Power button until the Apple logo appears, as shown in Step 3.
Eliminate All Running Applications
The presence of a background program aids the ability to multitask. However, this is not always the case since there is a good risk that the programs will cause the iPhone to crash and freeze while running the most recent version of iOS. You can try force quitting a background program.
#1. from the home screen, drag your finger up from the center of the screen's bottom.
#2. Select each program by swiping it up.
Deactivate App Refresh in the Background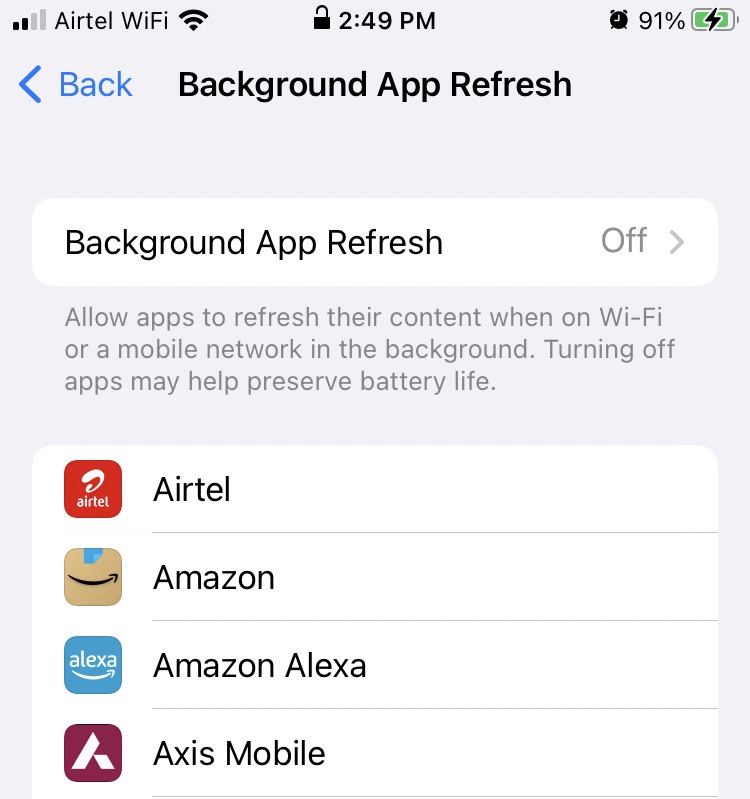 Although iOS's enhanced background app refresh function makes it possible to update apps over the internet automatically, it may cause your iPhone 14 Pro to run more slowly than usual. Therefore, turning it off is the solution to an iPhone that freezes after an update.
#1. navigate to the General section of the settings menu.
#2. you'll deactivate the app's background refresh by clicking that option.
The issue of an iPhone that constantly lags and freezes appears to be simple to resolve, as we have discussed several viable options. If this problem persists, you should contact Apple's customer service department.