In June this year, Microsoft announced the upcoming release of its new upgrade from Windows 10 to Windows 11. CEO of the company Satya Nadella made it very clear from his interview that Windows 11 is all about the end-user. As the world witnessed another fantastic transition happen in software technology, it is safe to say that we are in good hands.
I mean, seriously, what is the point of using that same old rusty Windows with repetitive icons and Blue Screen Of Death. The way Windows is evolving in this decade, users are more than happy and proud. Their loyalty towards the operating system from all these years is finally paying off. Windows 11 is concentrated on becoming the center of a user's digital life.
With the onset of the pandemic, we have all seen the horrors of technical glitches, software bugs, and lags, and we have experienced their effects first-hand.
Microsoft Windows 11 is bridging the gap between the operating system and the user. Starting from shifting the Start button to the center of the screen to customization of widgets, we can genuinely say it is a digital revolution on Microsoft. But there are more updates from the company as they keep revealing before the official release of Windows 11.
Microsoft Windows 11 Changes Sharp Corners To Rounded Ones
Call it a sudden desire to look aesthetic or giving a cozy appeal to the user, Microsoft is leaving no stone unturned in surprising its users with these changes. They are refreshing its UI elements and menus to WinUI 2.6, or they might upgrade it to WinUI 3. They will also replace the sharp corners of the operating system with rounded ones which were also present before. So now you can find menus, buttons, flyouts, etc., with rounded edges.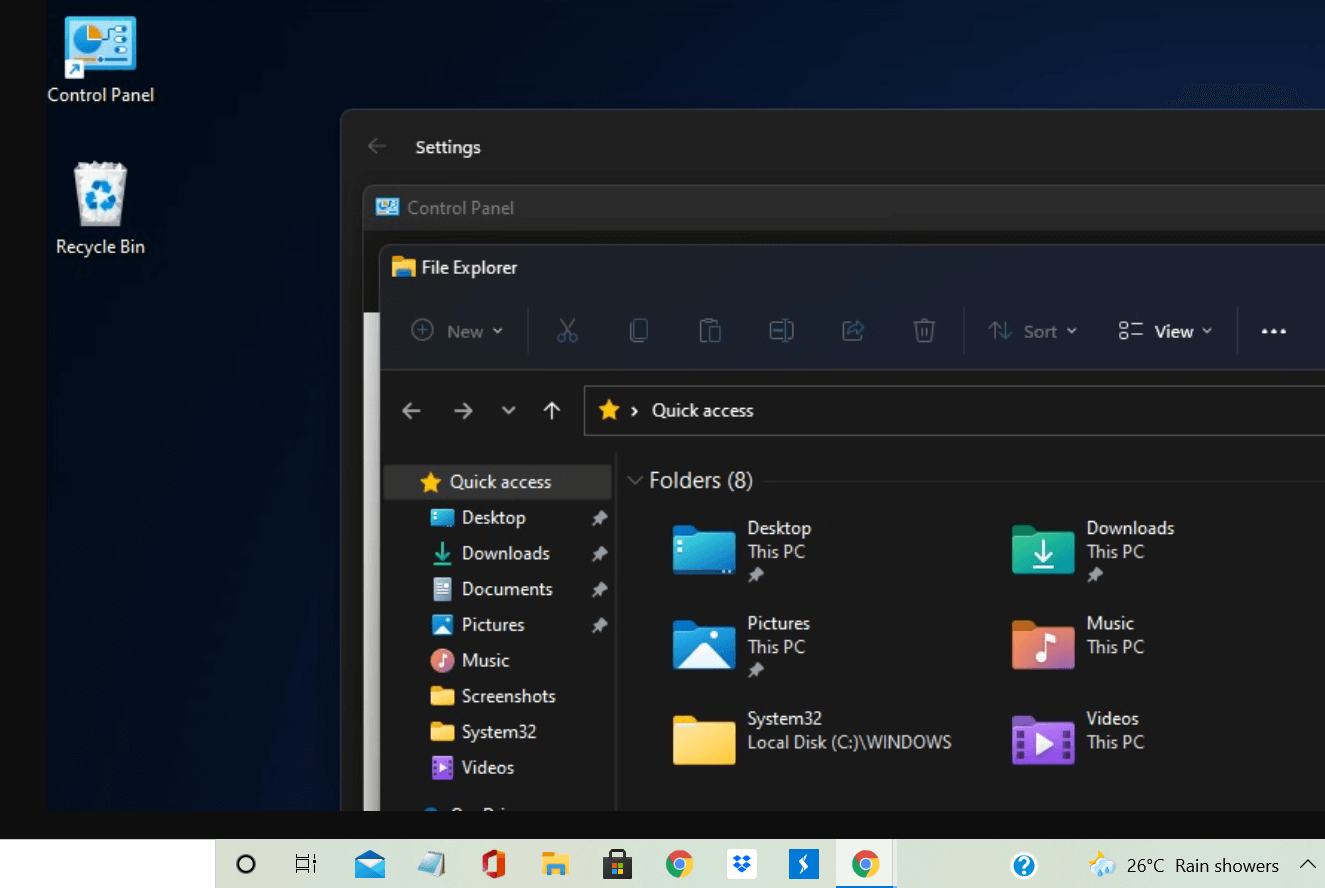 However, the rounded corners look jagged as a result of white pixels or artifacts. The new rounded corners will be available from October onwards after the release of the software and are applicable for Control Panel and Disk management etc. Moreover, the company is trying to work and fix the jagged corners with the help of Windows 11 build 22000.120 previews.
Read: Microsoft Is Updating Right-Click Context Menus In Windows 11
Windows 11 is coming with New Entertainment Widget.
Windows 11 To Integrate Spotify Along With New Focus Sessions
Panos Panay, Chief Product Officer at Microsoft, reveals yet another surprising feature in the first week of August. Windows will now come with Focus Sessions, where you can set your system to allow you to concentrate on your work for thirty minutes before you take breaks. With the integration of Spotify, taking breaks between a hectic work schedule is very rewarding.
Another first look from the team…#FocusSessions on #Windows11 coming soon. This has been a game-changer for me, especially with @Spotify integration #Productivity #Creativity #WindowsInsiders pic.twitter.com/HfJh4niDiS

— Panos Panay (@panos_panay) August 5, 2021
While working, you can set an ambient background sound to create the vibe you want. For many professionals, listening to a soft tune in their workspace helps them focus more and feel relaxed while working. If this is the case with you, too, Spotify and Windows will make your life a joy ride.
Snipping Tool Is Yet Another Surprise For The User
Here is a first look at the new #Windows11 Snipping Tool. Coming to #WindowsInsiders soon! Great work from the team #pumped pic.twitter.com/pvlhKp1Eia

— Panos Panay (@panos_panay) August 4, 2021
As mentioned by Panay, the snipping tool in Windows is something to look forward to. It is the classic tool for cropping/cutting graphics from presentations and web pages and pastes them where you need them. It's quick and accessible with just a click.
Read: How To Make Windows 10 Faster and Improve PC Performance
Microsoft Teams: A New Addition To Windows 11
When Will Windows 11 Software Release?
The official Windows 11 is set to release in October. However, you can try out the beta version from Windows Insider Program. The beta version will help you get a first-hand experience of the new Windows. But you must be careful as it may contain bugs and malware that will destroy your system.
Also Read: How To Turn Off The MSN News And Weather Feed From Taskbar In Windows?
How To Use FaceTime On Your Windows PC?
Conclusion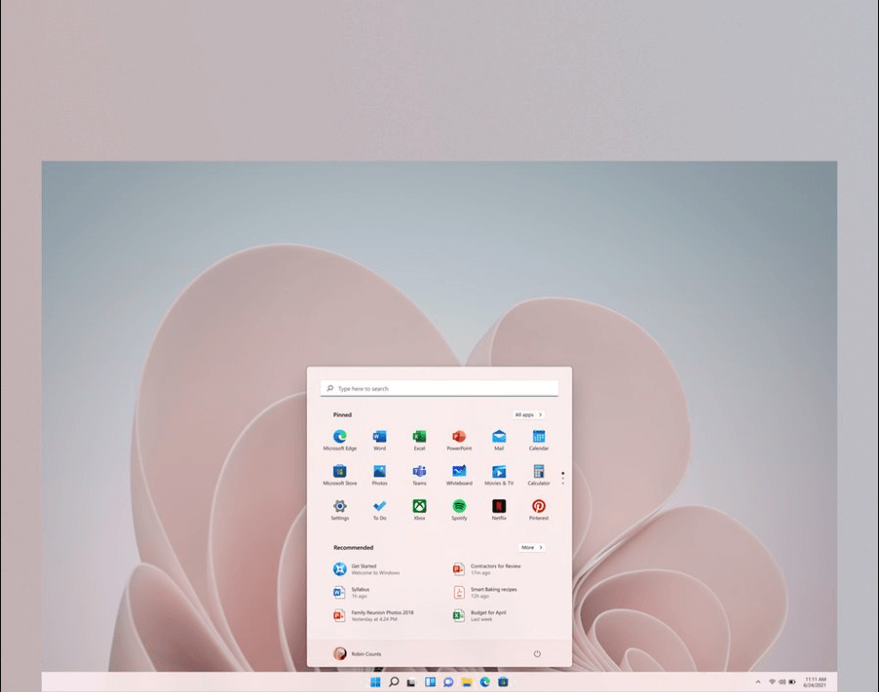 In addition to the above upgrades, Microsoft is also altering their newly launched wallpaper to a Pinkish shade. This is something many users are looking forward to. However, Microsoft is still receiving backlash for its poor customer service and lack of privacy tools for users. Some even despise the new wallpaper. They do not expect much from the new upgrade apart from complications like Windows 8.
Windows News: Windows 11 Beta: Step By Step Method To Install Now
How To Turn Off The MSN News And Weather Feed From Taskbar In Windows?