Microsoft has announced (sort of) that it will support the use of Windows 11 on Macs with M1 and M2 processors. Further, the company posted a refreshed support page entitled "Options for using Windows 11 with Mac computers with Apple M1 and M2 chips." And it offers directions for users looking to run or install Windows on their Macs.
Nonetheless, the choices for running Windows on Macs are not necessarily new. Still, it is the first time Microsoft has provided official guidance to Mac users. Since Boot Camp was discontinued and Apple did not revive it. Boot Camp was a software utility included in macOS that allowed users to install and run Windows on their Macs.
However, Boot Camp does not work with Apple silicon Macs since these new Macs use a different type of processor architecture than the previous Intel-based Macs. This means that users with Apple silicon Macs who want to run Windows 11 will need to explore alternative approaches.
One of the approaches was Parallel. Parallel is virtualization software that enables Mac users to operate Windows and other operating systems inside a virtual machine on their Mac desktop. Without the need to individually boot into the other operating system.
While Windows 11 runs best on a PC designed for Windows. There are now two different ways for Mac users to use Windows 11 on their M1 or M2 Macs: Parallels Desktop 18 and Windows 365 Cloud PCs. These solutions offer distinct advantages and limitations. And users should assess their specific needs and use cases when deciding which option to consider.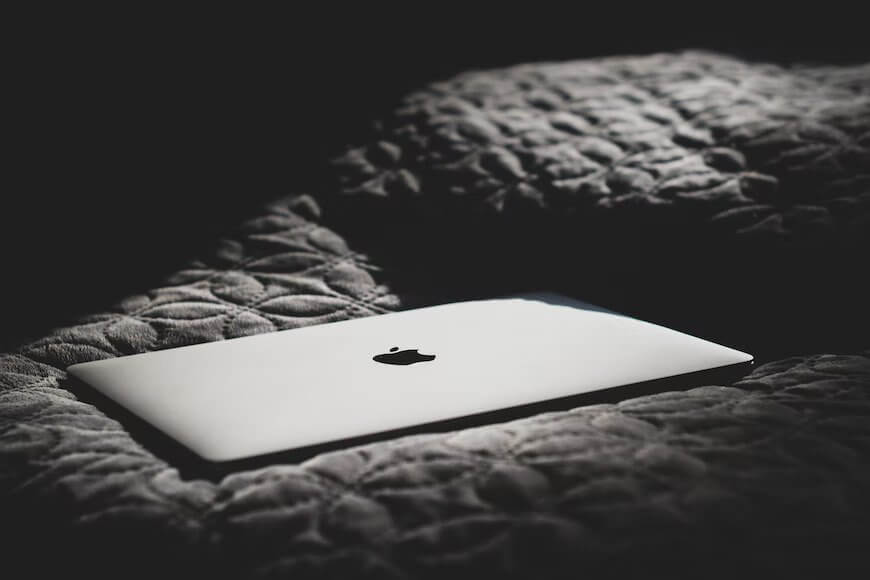 Also Read- How To Install windows 11 On Mac M1 For Free
Windows 11 and Windows 365 Cloud PCs 
Microsoft is additionally offering Windows 365 Cloud PCs as an alternative for users who want to access Windows 11 on an M1 or M2 Mac. Besides, Windows 365 Cloud PCs are virtual machines, hosted in the cloud. It allows users to stream Windows 11 to their Mac through software-as-a-service. Further, this option provides full application compatibility. And allows users to access Windows 11 without having to install it on their local machine.
Microsoft's partnership with Parallels
Microsoft has partnered with Parallels to allow users to run Arm versions of Windows 11 on Apple's latest M1 and M2 Macs using Parallels Desktop version 18. Parallels Desktop has been an authorized solution to run Windows on Macs for many years. And the latest version 18 makes it even easier for users to download and install Windows 11 with just a single click.
Parallels Desktop 18 also handles the complexity of Windows 11's TPM and Secure Boot requirements on Apple silicon by forming a virtual TPM that's paired with Mac's hardware. This authorizes Windows 11 to run smoothly inside a virtual machine on the Mac. Without requiring any additional hardware or configuration. The Arm version of Windows 11 that runs in Parallels Desktop 18 is a suitable option for many users. Nonetheless, it does have some limitations on the types of hardware, games, and apps that it supports.
While most apps should run fine through the x64 app-emulation, some apps may not work properly due to compatibility issues. Especially those that rely heavily on integration with the Windows shell or use anti-cheat drivers. In addition, some third-party antivirus software may not be compatible with Arm-based PCs running Windows 11. As for web browsing, emulated apps like Google Chrome may not run as smoothly. But, the native version of Microsoft Edge optimizes for Arm-based PCs and should provide a better experience.
Although, questions rose about the licensing situation for the operating system. While Parallels states that businesses can purchase a Windows 11 license through their normal procurement process. And individuals can acquire the Windows 11 Pro license directly from Microsoft for $199. The exact licensing rules for virtualized instances of Windows 11 on Macs remain unclear.
Also Read- How To Run Windows 11 On Mac
Do we ever get Boot camp for Silicon Macs?
There is no news on running Windows directly on Apple Silicon Macs, the technical barriers to achieving this remain high. Additionally, the Asahi Linux project has demonstrated that Apple has no restrictions on running third-party operating systems on its hardware. The Asahi team has been painstakingly developing Linux drivers for Apple's hardware from the ground up for years. Though, features like Wi-Fi, sound and fundamental graphics acceleration are still very much in work.
While Apple provided some Windows drivers for Intel Macs. Thus, the company is unlikely to spend the time and resources required to develop and maintain alternate drivers for Apple Silicon Macs. Just so a handful of users can run a competitor's operating system. Therefore, virtualization and cloud computing are likely the way forward for people who need to run Windows apps on their Macs. And it's time to move on from the idea of an Apple Silicon version of Boot Camp.
Further, to install windows 11 on your Mac, we have provided you with some simple steps you can follow to install it on your Mac. So, let's dive in!
Also Read- How To Install macOS Ventura On Windows 11
How to Install Windows 11 on a Mac with an Apple M-series chip
Note: Windows 10 ARM is no longer supported by Microsoft. So, on Mac machines with Apple M Chips, Windows 10 is no longer supported by Parallels Desktop. Nonetheless, Windows 11 should be wholly compatible with all programs that Windows 10 supports.
To install Windows 11 on a Mac, you need to:
Open Parallels Desktop on your Mac and click on the Parallels icon in the Mac menu bar. From the drop-down menu, select "Control Center" and then click the "+" button to create a new virtual machine.
If you don't have a Windows 11 license key, you can purchase one from Microsoft during the installation process.
Parallels Desktop will start downloading and then install automatically. Once the installation is complete, you will see the "Installation Complete" prompt. Click on it to proceed.
You will be presented with the Microsoft End User License Agreement (EULA). Read through it carefully, then click "I accept" to proceed.
To Activate Windows 11, you need to either buy a new license key or Activate it with the current license.
Method 1: To Activate Windows 11 New license key:
Open Windows Settings and click on "System".
Select "Activation".
Click on "Get a new license in the Microsoft Store app".
Follow the prompts to purchase a new license.
Once the purchase is complete, Windows 11 will be automatically activated.
Method 2: To Activate Windows 11 Activate it with the current license:
Open Windows Settings and click on "System".
Select "Activation".
Click on "Troubleshoot".
Click on "I changed hardware on this device recently" when prompted.
Sign in to your Microsoft account and press Enter when prompted for the existing Windows password.
Check the option "This is the device I'm using right now".
Click on "Activate".
Windows 11 is now activated!
Finally, you now have the complete guide along with the necessary information regarding the limitations and benefits of installing windows 11 on your latest Mac so you can enjoy it with keeping each important aspect of it in your mind.
Also Read- Testing Macrium Reflect Restore Using VirtualBox Virtual Machine In Windows 11