This guide will explain you about the various alternatives to Oculus Quest. As, many people around the world were confined to their houses for months because of the restrictions imposed by the pandemic. Some folks, however, were able to keep up with the outside world thanks to Oculus.
Many gamers throughout the world were able to explore the world and even meet new people without having to put their health in danger or leave the comfort of their homes because of this. This is why Oculus continues to draw attention even as countries begin to ease restrictions.
Additionally, Oculus offers the ability to play a variety of games and completely immerse you in the experience. In other words, a unique gaming experience awaits you.
This outfit will make you feel like the star of your own video game, thanks to its lightweight and comfortable fit.
I love the Oculus since it's not just for games. Your favorite movies will come alive for you in a way that you've never been able to before.
There is a price to pay, though, for such encounters. Oculus, on the other hand, does not come cheap. That's a major disappointment for a lot of players.
Even so, its characteristics aren't entirely flawless. Battery life isn't as long as it could be, and some of its models aren't as powerful as their PC-powered equivalents yet.
As a result, it's a good thing that Oculus alternatives are available. Virtual reality headsets can be overwhelming, so we've put together a list of some of the best on the market to help you make a decision.
Also Read: How To Take And Share Screenshots And Video Clips On Oculus Quest
1. Gear VR from Samsung (2016)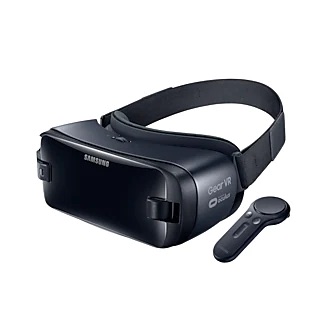 As a result of the Gear VR's use of Galaxy smartphones with 2,560 x 1,440 screens vs the Rift and Vive's 2,100 x 1,200 panels, it theoretically outperforms both. The story, however, isn't over yet. In order to work with the wide range of Galaxy smartphones, the Gear VR must be able to adapt. As opposed to Android's 60 Hz refresh rate, the displays on the Rift and Vive have 90 Hz refresh rates, which deliver smoother, more lifelike motions. Graphics and motion sensors on the Gear VR are generally accurate, and the experience is enjoyable. As a result, the visuals appear more lifelike.
As a result, you'll have a better time gaming or watching. However, you'll need an adaptor for it. The new Samsung Gear VR, however, is a feasible, accessible, and reasonably priced way to play with virtual reality for anyone with even a passing interest in it, providing you have a Galaxy phone compatible with the headset. Except for the USB-C adaptor and Galaxy Note 7 support, the upgraded headset offers nothing new. If you already have a Gear VR and a compatible Galaxy phone, there's no need to upgrade. It's possible to get a convincing virtual reality experience without spending a much on the Vive or Oculus Rift if you recently acquired a Note 7.
2. Freefly Virtual Reality (VR)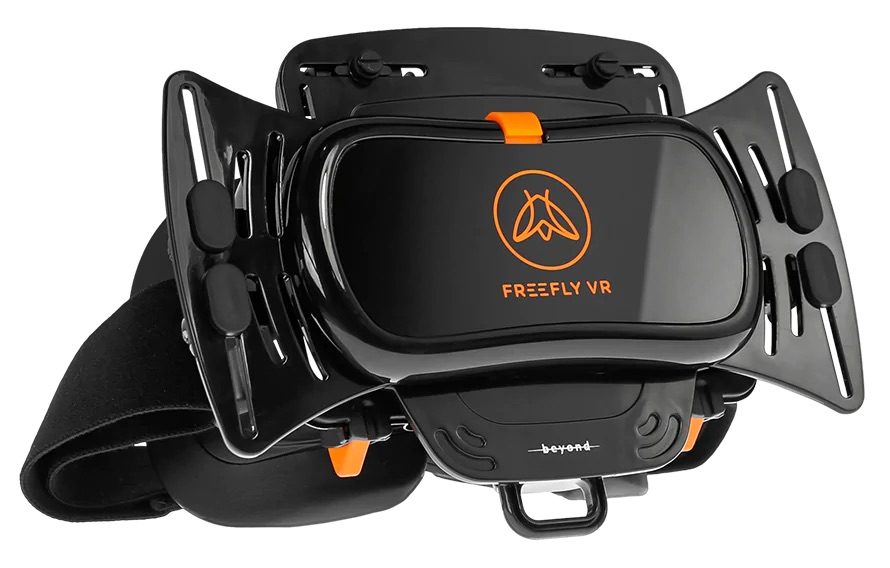 The most effective means of losing immersion in a virtual reality headset is when the headset itself becomes unpleasant. That won't be an issue with the Freefly. The Freefly's 3-strap harness ensures a secure fit for the headset. This relieves a significant amount of stress and strain from your face. The Freefly has soft-leather-wrapped cushioning where the goggles sit on your face. Wearing the headset for lengthy periods of time is made possible by the cushioning's ability to allow airflow. With a 120-degree field of view, the Freefly VR headgear is awe-inspiring.
Even with the most expensive virtual reality technology, this is the most full-field I've encountered. Virtual reality headsets such as the Oculus Rift and HTC Vive, for example, offer a field of vision of 110 degrees. As a result, it affects how fully immersed you are in the action. Because of their wide field of view, the VR panels fill not only your frontal vision but also your periphery vision. Realistic-sounding settings can be achieved by using this technique. The Freefly VR controller, on the other hand, does not include any instructions and is best suited to people who have already used a VR headset. However, if you've already used a VR headset before, the Freefly VR is an excellent choice.
Also Read: How To Play Roblox On Oculus Quest 2
3. PlayStation VR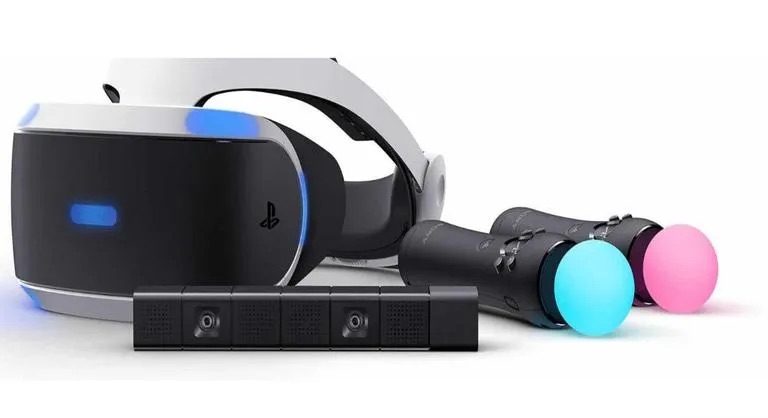 There is an enormous advantage to using PlayStation VR (PSVR) on a console that millions of people already own. Getting started with virtual reality doesn't necessitate a gaming PC if you already own a PlayStation 4. If you buy the PSVR as part of a bundle, the pricing can vary substantially. With some games, you can get it for as cheap as $265, so it's worth the wait. If you already own a PS4 that is necessary to run PSVR, the headset's cost is lower than many other competing models.
Additionally, the PSVR is one of the best VR headsets to share virtual reality with others that we've reviewed. You may show off your VR experience to your loved ones by projecting it onto a TV for everyone to see. Unlike the Oculus Quest, this requires no wireless casting, making it easier to share your games. The PlayStation VR's collection of games is impressive, with titles like Until Dawn: Rush of Blood and other PSVR exclusives (opens in a new tab).
PSVR is getting a little stale and may use a facelift. Also, its controls are behind the curve. There is no need to buy PSVR if you're into virtual reality or want the finest possible experience. In terms of cost, it's a terrific option for a VR experience that you can enjoy with your loved ones.
4. Oculus Quest 2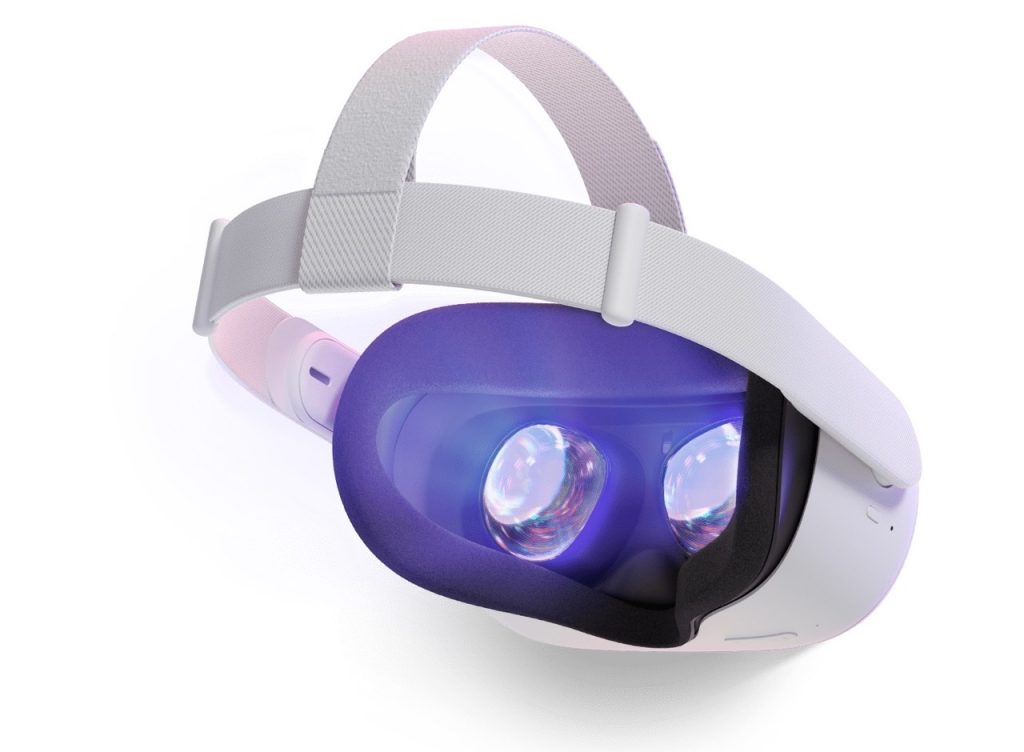 The Oculus Quest 2 is the best $300 VR headset for both newbies and veterans since it improves on nearly every feature of the original at a cheaper price. When you use the Guardian feature in the new Quest 2, the headset will warn you if you're about to leave the defined boundaries of your play area (and perhaps bump into something). It works well, allowing you to construct a stationary circle for games that don't require much movement or walking and remembering the specific places you chose. In order to keep track of where you are, the headset's four cameras are constantly scanning the environment around you, while internal sensors keep track of your orientation.
The cameras also monitor the controllers' internal motion sensors. It's a six-degrees-of-freedom (6DOF) experience, just like the original Quest, and it's really immersive. Everything appears sharper than on the original Quest, a clear indication of the enhanced display quality. Pixels can be seen if you look very closely, but only just. Finally, the overall impression is one of greater clarity and cleanliness than ever before. Its outside design, however, is a glaring flaw. Unfortunately, the Oculus Quest 2 is not water-resistant. Because of this, you may want to be a little more cautious while playing.
Also Read: 5 Oculus Quest 2 Settings You Did Not Know About
5. HTC Vive Cosmos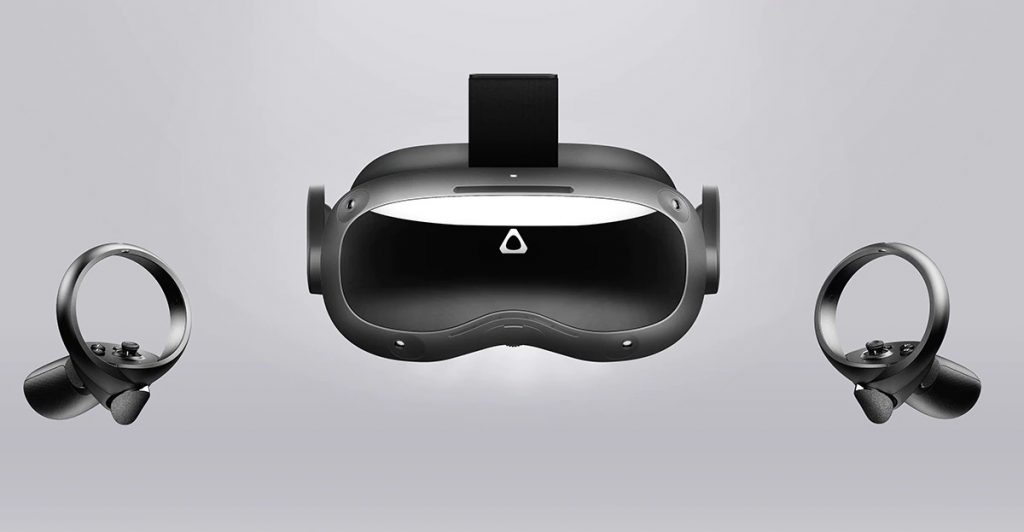 If you were drawn to the Oculus Quest because of its wireless capabilities, you should check out the HTC Vive Cosmos. In order to play virtual reality games while moving around your house or business, you need the HTC Vive Wireless Adapter. In addition, it features built-in cameras that allow for inside-out tracking, so you don't have to set up any external sensors. The Vive Cosmos may be used wirelessly or tethered to deliver a substantial virtual reality experience. The key distinction is that the Vive Cosmos requires a gaming PC no matter how you use it.
The overall resolution of the Vive Cosmos is 2880×1700, which is higher than that of several rival headsets. A 90Hz refresh rate is also available. This headset is compatible with SteamVR Tracking 1.0 and 2.0, so you can utilize a variety of peripherals.
The Cosmos is unique in that it is modular to a certain extent. VR can be enjoyed with just the headset and controllers, or you can add extras like the wireless adaptor. With the release of an external faceplate, you'll have even more control over your tracking accuracy with the Vive Cosmos.
6. G2 version of HP's Reverb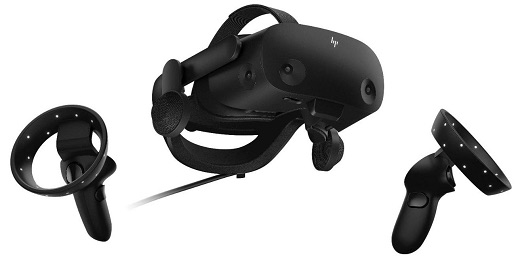 Reverb G2 is the successor to HP Reverb. With only two tracking cameras and poor optics, the original Reverb received a lot of flak for its unsatisfactory inside-out tracking. The upgraded Reverb G2 now incorporates four integrated tracking cameras and Valve lenses, which HP added into the revised version. HP Reverb G2 was one of the highest-resolution headsets on the market when it was released, but since then, more advanced headsets have been developed. While the Vive Pro 2 has 2448 x 2448 pixels for each eye, the Varjo Aero has 2880 x 2720 pixels.
HP's Reverb G2 has a refresh rate of 90 Hz, which ensures fluid pictures. This refresh rate is also present in the Varjo Aero. However, the Vive Pro 2's 120 Hz refresh rate makes it appear small in comparison. If you want a pleasant VR experience, 90 Hz is regarded to be a good refresh rate, but it comes with a price tag of $558.91. Perhaps not the first thing players think of when looking for the best Oculus replacements. It's still a good deal, given how vibrant the colors are and how sharp the focus is.
Also Read: Oculus Quest 2 Controller Not Working? Try These Fixes!
7. Focus 3 of the HTC Vive
One of the best Oculus alternatives is the HTC Vive Focus 3. While it lacks a wide field of view and superb tracking, it excels in the other areas, including the screen and performance. Initially, it appears like the Focus 3 is more of a high-end VR workhorse than the Quest 2. The Focus 3 looks like an expensive pair of ski goggles, but the Oculus headset has fragile cloth straps and a simple goggle shape. As a result, it appears to be more durable than the Quest's frail body, even though the magnesium alloy frame is essentially made of plastic HTC Vive, in contrast to Oculus Rift, opted for more angular lines and a more ornate appearance.
There is a lot more complexity to the Focus 3's head strap, which includes a plastic frame, padding, and a rear dial for tightening things up. Additionally, the sides are tilted so that it never makes contact with your ears, making for a more pleasurable virtual reality experience overall. The battery pack for the Focus 3 is stored in the back part of the strap, which makes it appear large. Put a little trash in the trunk and you won't feel like your virtual reality headset is dangling uncomfortably from your nose like some other VR headsets. However, its look isn't the only element that makes it a worthy recipient of our praise. However, it isn't completely error-proof. Battery life is a common gripe among users.
Also Read: How To Use Oculus Move To Track Your Fitness Goals
8. Valve Index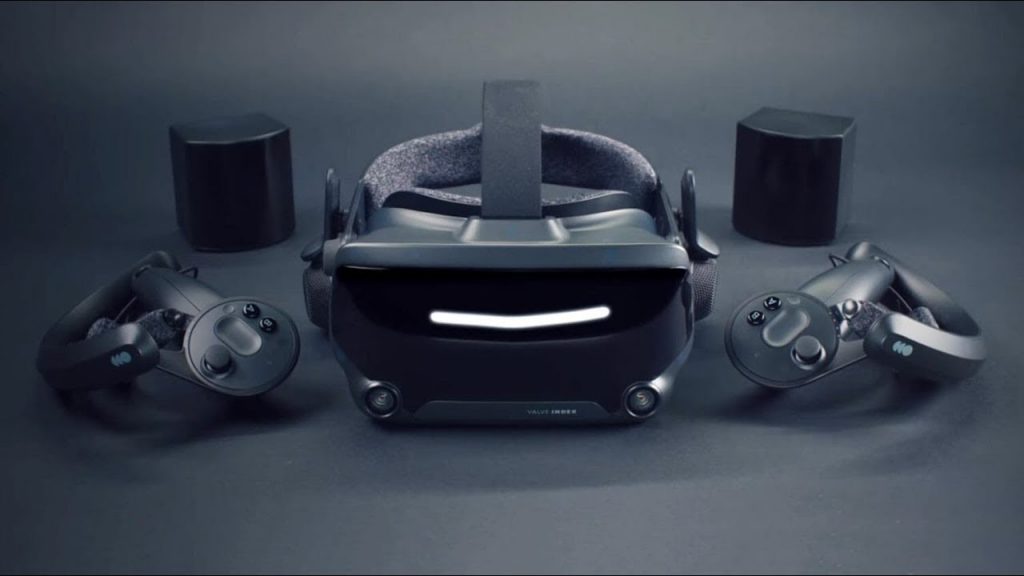 The Valve Index is the go-to VR headset if you're looking for the best of the best. Virtual reality headsets with a 130-degree field of view and a 144Hz frame rate are becoming increasingly popular. The Valve Index uses external tracking rather than inside-out tracking since it is concerned with accuracy. The Valve Index necessitates the use of at least two base stations in order to provide accurate and seamless tracking.
Among the greatest virtual reality controllers on the market are the "Knuckles" controllers from the Valve Index. Because you don't have to constantly grip them, your hand movements can be freed up for games.
The Valve Index has two major drawbacks: its connected nature and its high price. Valve Index requires a gaming PC for virtual reality gameplay. The Valve Index has the specifications to warrant its price, although it is more expensive than many of its competitors. Valve Index can be purchased for as little as $499 if you already have base stations or other hardware.
9. Pico Neo 2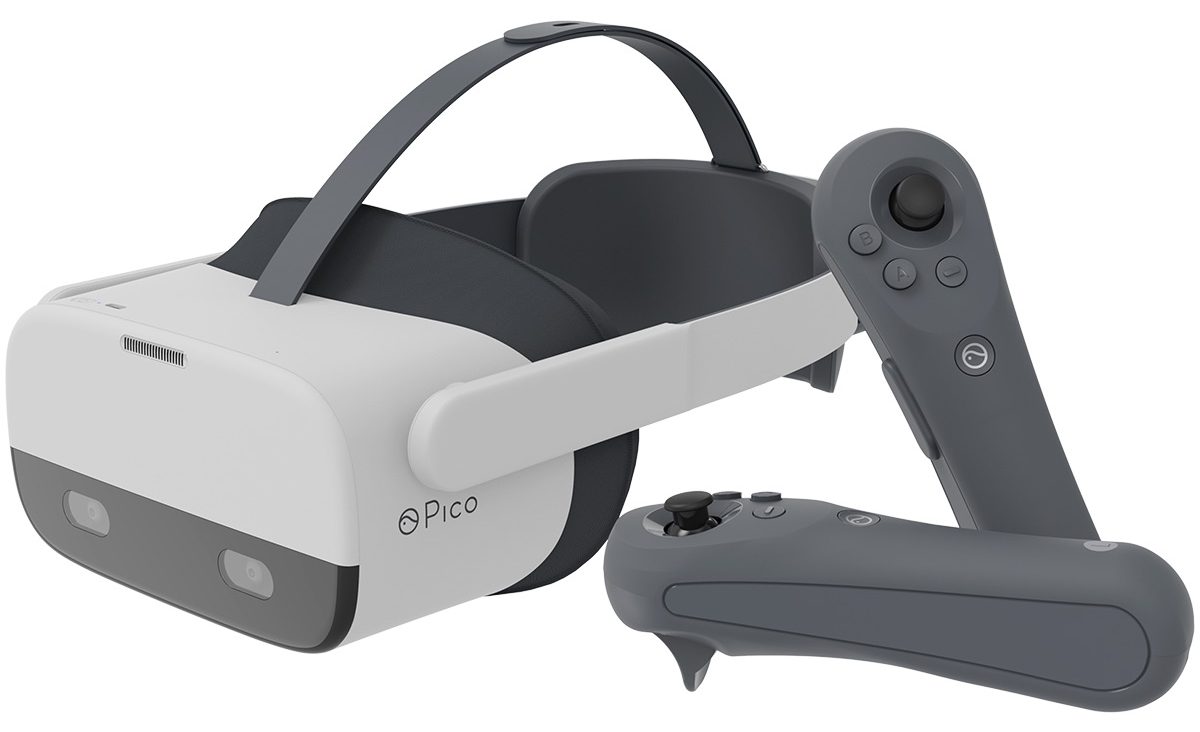 Virtual reality pioneers Pico Interactive have unveiled a new lightweight and untethered headset called Pico Neo 2 in the 4K VR market for consumers and corporations.
Neo 2, and Neo 2 Eye headsets offer excellent audio quality for both VR fans and business executives. As a TIME Best Invention of 2020, the all-in-one headset promises incredible eye-tracking technology, leading enterprise features, and dual speakers.
The ergonomics and comfort of a successful virtual reality experience are frequently addressed by Pico, one of a number of businesses. Unlike the Oculus Rift, the Neo 2 offers a sanitary, all-plastic facial interface. There is space for prescription glasses and a unique counterbalanced design keeps the headset from being too heavy when using it for long periods of time.
To choose from, Neo 2 offers two headsets, one of which, the "Neo Eye," has its own built-in eye-tracking and Foveated rendering features. With six degrees of freedom, the two headsets are all-in-one devices that can be used for wired and wireless streaming, as well as spatial stereo music, and Bluetooth 5.0.
The Neo 2 headsets' microfibre pads can be removed and washed, making them ideal for usage by several individuals. In addition to allowing for greater mobility without sacrificing comfort, the battery is housed in the head strap rather than the screen on the front. An SD card slot for additional storage is an additional feature that makes this headset stand out.
Also Read: Oculus Quest 3: Everything We Know So Far
10. Pico Neo 2 Eye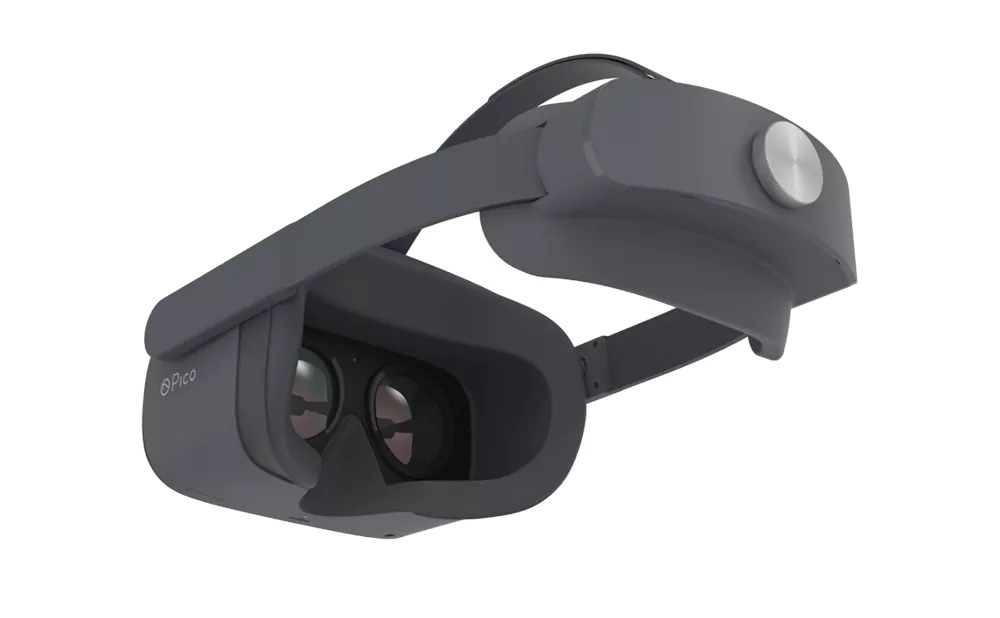 Featuring 6 degrees of freedom of movement, the Pico Neo 2 Eye is a standalone headset. This means that the headgear can be used to travel around a room without the need for a computer or other sensors. The Pico Neo 2 Eye is ideally suited to virtual reality (VR) gaming because of its intuitive design (with a durable halo strap), high image resolution, and six degrees of freedom (DoF) controllers.
The headset's "sweet spot" can be clearly seen thanks to the headset's built-in eye-tracking technology. Due to the headset's ability to track the user's gaze, just the portion of the image being viewed is really produced. When you try to read the text at the bottom of the screen, for example, you'll notice the difference. Using eye-tracking in this way allows for the collection of user data in addition to the practical application already mentioned.
Pico stands out in the VR market as a product geared toward business professionals. There are no limitations placed by the corporation on its use in a business or commercial setting. This app's compatibility with the open Android platform is also a huge selling point. Deactivating buttons or limiting user rights (kiosk mode) can be done quickly and easily thanks to this feature.
Also Read: What To Expect From Oculus Quest 3: Meta's Upcoming VR headset
Final thoughts
The ideal VR headset for you will be determined mostly by your budget. The intended purpose for which you intend to utilize it. Using the Oculus Rift S(opens in a new tab), you may access a vast library of games from the Oculus Store and SteamVR for a reasonably low price. The Rift S is a good option if you were initially drawn to the Oculus platform. Because it doesn't rely on external sensors, it's easy to use and affordable.
In comparison to the Oculus Quest, the Rift S' biggest shortcoming is that it is more expensive. A connection from your PC is required for the Oculus Rift S but no extra sensors are needed. Unlike the original Oculus Rift with a gaming PC or a willingness to buy one. The Oculus Rift S is a terrific way to get started with virtual reality. If you're looking for a headset that's ideal for long gaming sessions, this is a good option.