In this guide, we have explained everything about Oculus Quest 3. Facebook or Meta, and their upcoming virtual reality headgear, Project Cambria, is in no way a Quest device. Project Cambria is a brand-new headset IP that aims to introduce people to revolutionary VR technology, allowing Facebook to begin its aptly-named but likely overambitious metaverse project.
Meta has verified that their next generation of more affordable VR headsets is still in development, which is terrific news for those who feared that Project Cambria would have rendered the Quest 3 obsolete. Mark Zuckerberg, CEO of Facebook, revealed in a 2021 earnings call that Meta has been working on "new hardware that matches the same platform [as the Quest 2]."
With over 12 million Oculus Quest 2 units sold since its launch in early 2020, we eagerly anticipate Meta's next virtual reality headset, the Oculus Quest 3.
Brad Lynch, XR Hardware Analyst/VR Level Designer, tweeted that "Meta is launching two headsets: Project Cambria (Q2 2022) and Oculus Quest 3. (Q3, 2023)".
Also read: How To Use Oculus Move To Track Your Fitness Goals
Oculus Quest 3 Launch Date
The release of Project Cambria in 2020 means that the next Quest headgear will not be accessible until 2023. The Quest 3's delayed release is unfortunate given Meta's aim to become the home of popular VR gaming. Still, with the prospect of hardware launches conflicting, the company will likely put space between the two.
Recently, analyst Brad Lynch tweeted that the Oculus Quest 3 will be unveiled at the 2023 Meta Connect conference. Using the company's annual event schedule, Quest 3 might be played by October 2023.
Considering that the Quest 2 will be released in October 2020, barely a year and a half after the first installment, there is a possibility that the Quest 3 may follow suit. Nevertheless, analyst predictions should always be seen with skepticism. The indicators are promising, and as the month progresses, we will hear more about the upcoming Quest device. In a 2021 interview with The Information, Zuckerberg revealed that not only Quest 3 but also Quest 4 are currently in development.
Also Read: What To Expect From Oculus Quest 3: Meta's Upcoming VR headset
"Because of how hardware is developed, "you need to know roughly what your next three products will look like simultaneously," Zuckerberg explained. "It's not like software, where modifications are made every few weeks. We have product teams working on the next few generations of virtual reality and the appearance of Quest 3 and Quest 4."
Fantastic news for those wanting to hear more about the Quest 3. But not everything is rosy. A conversation between two key Oculus officials in April 2021 suggested that the company's next product would be an incremental Oculus Quest 2 Pro improvement rather than a full-fledged Oculus Quest 3 replacement. However, this could also allude to the recently-released Project Cambria. Meta has not been particularly apparent. The most likely release date for Oculus Quest 3 is late 2023.
Also read: Oculus Quest 2 Controller Not Working? Try These Fixes!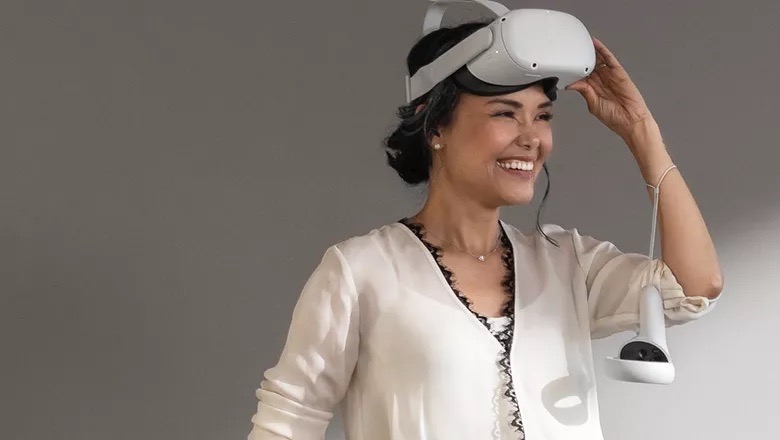 Price of Oculus Quest 3
For £399 / $399 / AU$639, the Oculus Quest 2 comes with 256GB of storage instead of the standard 128GB, making it the most costly model.
This is a significant discount against the first Oculus Quest, the entry-level model. No matter how much Oculus lowers the price of the Rift S, we don't expect a Quest 3 to get any cheaper.
By boosting the price of its products, Meta could either drop its prices or go with an Apple-Esque strategy of making its products look more appealing by upping their price. This strategy would allow Meta to become the go-to mainstream VR platform.
Speculation has it that the Project Cambria headset will cost a pretty penny. The Quest 3 may be significantly more expensive if this is the case.
Also read:5 Oculus Quest 2 Settings You Did Not Know About
Oculus Quest 3 Features and Specifications
We'd be shocked if the Quest 3 defied the trend, given Meta's decision to abandon the Oculus Rift line in favor of standalone VR headsets, which don't require a PC or other external hardware.
As a result, we should expect a substantially identical device to the Quest 2, with the usual battery life, processor power, and resolution upgrades.
The Quest 2 has an image that is 50% crisper than the original gadget. It sets a high bar for the Quest 3.
Quest 2's refresh rate upgrade from the original model's default of 72hz to 90hz and 120hz by 2019.
The Quest 3 will have a minimum refresh rate of 120Hz, but only time will tell if future VR games can take full advantage of the improvement, considering that most games don't currently support that higher refresh rate.
In addition, uOLED screens may use in the Quest 3(an upgraded version of OLED). However, there have been contradicting claims that point to OLED and tiny LED screens as possible replacements.
Some graphic improvements to Quest 3 expect so that players can look forward to better screen quality and higher resolutions.
Also read: How To Take And Share Screenshots And Video Clips On Oculus Quest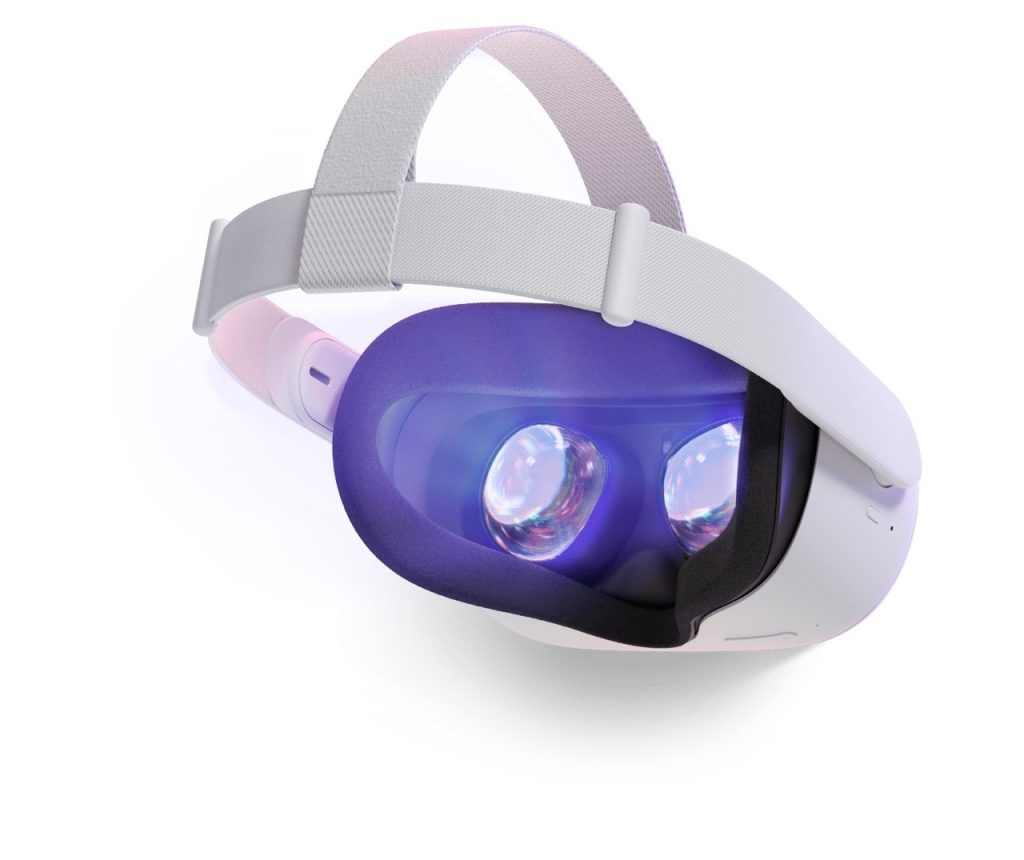 What we'd like to see in Oculus Quest 3
The Oculus Quest 2 impressed us, but there is still potential for advancement in the Quest 3. Here's our ideal scenario.
Controllers are rechargeable: 
The Quest 2's controllers are powered by AA batteries, which last about 30 hours on a single charge. However, we believe a USB-C rechargeable battery pack would be a better option because it would benefit the environment.
Better head tracking 
In Quest 2, the hand-tracking controls were a touch finicky and not intuitive. Therefore, we'd want to see improved hand-tracking controls in the Quest 3.
Higher refresh rate
We'd like to see a refresh rate of 144Hz or greater, which would allow us to play VR games and experiences that are as smooth as possible.
More apps 
Virtual reality apps and games are plentiful in the Oculus Store, but we'd like to see more. The Quest 3 may be able to set itself apart from its predecessor by focusing on games that give immersive VR experiences rather than arcade-style action.
Improved fit
The device's fit should be perfect as well. Even though the Quest 2 is light and comfortable to wear, getting a nice, snug fit can be challenging. This issue plagues virtual reality headsets, and the next generation should at least try to solve it better. According to the reports above, the upcoming Oculus gadget may address some of these concerns.
Uredesigning Oculus Store
We'd also like to see a more efficient Oculus Store in virtual reality. The headset's store appears to be a random selection of apps, with no means to access new material quickly. To preserve the headset's replayability, it is more difficult to pre-order games and discovers new titles.
A social hub reminiscent of a neighborhood
The Quest 2's party invitation system works well, but there's no place to socialize while you're waiting for your friends to join you in the game. Introducing a virtual social environment, such as NBA 2K's neighborhood area would be a fun addition to the Quest 3. What's the point of multi-person furniture in today's home if no one will use it? According to Meta's new metaverse initiative, virtual social spaces will be at the forefront of all future Quest headsets.
Improved sharing of media
Video upgrades for Quest 2 have attempted to address the issue of not being able to share screenshots and videos on Oculus devices easily.
There is still room for improvement. So we hope that the Oculus 3 will make the entire process easier to use.
That includes 1080p video, app integration, and perfect audio synchronization.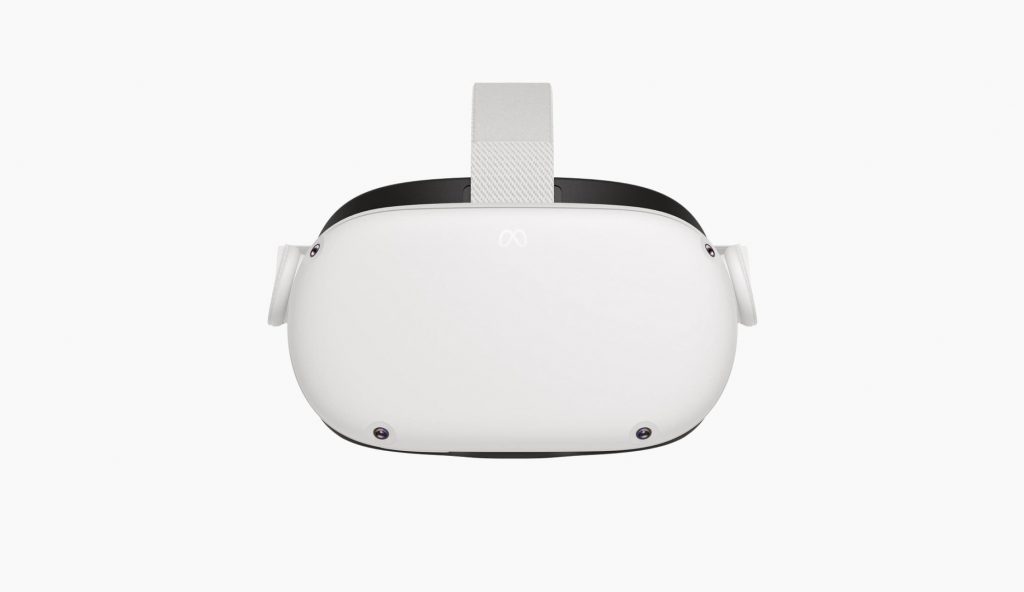 Buying a Quest 2 now or waiting for a future Quest 3 is a question.
According to current reports, a true successor to the Quest 2 may not appear until 2023. This year, the Quest 3 headset projects to compete with the Quest 2's pricing and, in some cases, replace it. On the other hand, Cambria seems unlikely to be the headgear in question. If the Cambria headset is as expensive as Meta claims, it probably won't even compete with the Quest 2 for most consumers. When it comes to more sophisticated capabilities (eye tracking, mixed reality, and greater display resolution), it may be more of a push to get them into more affordable models in the future.
Your purchasing decisions will be easier if you remember to separate "Cambria" from "Quest 3". Cambria's appeal may limit to the most affluent enthusiasts and professionals. There's no way that any VR headset will be able to compete with the $300 price tag of the Quest 2 any time soon.
For the price, the Quest 2 is still a great headset. Meta continues to add new capabilities to the software. There is no need to wait for what Cambria will become later this year unless you are a professional who needs a top-of-the-line headset at a reasonable price. Waiting until the PlayStation VR 2 release might be a better option if you already own a PlayStation 5.
Also read: How To Set Up Virtual Desktop On The Oculus Quest 2
Final Words:
A successful Quest 2 means Facebook can tweak the Oculus Quest 3 and have a winner on its hands. Instead, we'd rather see it push technology and software boundaries even further.
Virtual reality could become more mainstream if an all-in-one VR system could give really immersive virtual experiences. This would lead to more apps and games for our hungry eyes and hands.