The latest iOS 16 is offering deep personalization, seamless sharing, and communication features for iPhone 8 & above. Every year, Apple adds new features to its operating systems; while some are included in ordinary upgrades, the majority are part of the milestone release. This year, Apple's major priority has been to increase the customization options in iOS 16. Still, it has also added a tonne of new features that address other important aspects of the operating system. However, with new updates come new problems or issues in the iPhones. And all these bugs can be fixed very easily in different ways. So, through this article, we will talk about 12 Common IOS 16 Issues And How To Fix Them.
1# Wi-Fi/Internet issues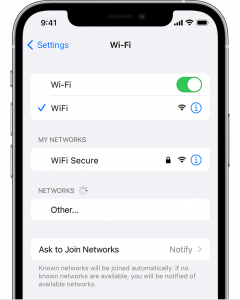 Because we operate so largely on wireless connections, several of the major iOS 16 difficulties are related to Wi-Fi. If your updated iPhone or iPad keeps booting you off a trusted Wi-Fi network, there may be a dispute between iOS and the network connection. Some iPhone users have overseen these wi-fi Internet connectivity issues after updating to the new iOS 16.
To resolve this, firstly, try rooting the iPhone. Rebooting usually solves most connectivity problems. Also, make sure that the Internet connection is active and working with other devices. If this is still not working, then go for resetting the network settings.
Toggle the Wi-fi button on or off. Click on your problematic network name and select Forget This Network. Or else, just go ahead to settings and open the General tab. Go to Reset Network Settings under the option named Transfer or Reset iPhone. This will reset all your network settings and your passwords may be forgotten for the stored networks.
2# Bluetooth Connectivity Issues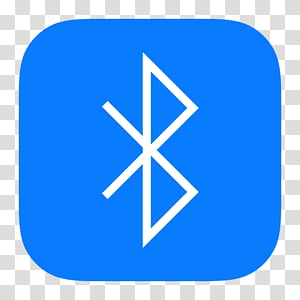 After any small or huge iPhone patch update or Operating system update, there may be issues with the Bluetooth. Bluetooth problems are one of the common hurdles that one may face in general, after an update like the iOS 16.
Devices like watches and earphones may not be connecting to your iPhone through Bluetooth. The crashing of this network and connectivity can be rectified through the following steps.
As always, you should try a simple reboot on the iPhone. If the problem still persists, then go for disconnecting or forgetting the device and reconnecting to the device through your Bluetooth.
Go to your settings and Bluetooth, and select your problematic device from your previously connected or available devices. Select Forget This Device and set up that device once again.
3# Mobile Data Not Functioning
Mobile Data is the most important thing in one's daily life to perform all tasks and carry on with regular functionality. If there is an issue with your cellular data or mobile data connectivity, then it is definitely a bothering issue. It is acceptable if the issue comes due to some network provider-related service problems or bad environments. But sometimes this issue persists due to an iOS 16 update on the device, and this must be fixed.
The first thing to do is to switch on the Airplane mode and turn it off after a while. In settings, try toggling the Cellular Data button On and off. If the issue still persists, then go for resetting the Network settings. Open the General tab & go to Reset Network Settings under the option named Transfer or Reset iPhone.
As a last option, try seeing if there are any mobile network carrier updates in your general settings, under the About tab.
4# Device being Overheated
Overheating is a common issue on a few iPhones. This is generally caused internally when there is a problem in processing the tasks in the device. Some software updates like the iOS 16 could affect the hardware components like the processing units in working properly.
To fix these issues, firstly remove your iPhone cases for a bit so that there is enough air flowing to cool them down. Remove the applications from the background and see if there are any pending software or app updates. The main aim is to let the iPhone cool down before you can use it again.
5# Unusual Reboots of the iPhone
There were several complaints from the users saying that the iPhone kept rebooting at odd times in a random manner. Try restarting the device after a while because that could be a reason for this issue if you haven't restarted the device for a while now. Try updating the operating system or applications. If the issue still keeps popping up, then try contacting the Apple Customer Care and chat with them to find a proper fix.
6# Battery being drained quickly
With iOS 16, several people are complaining that their iPhones are using their batteries more quickly. After applying system software upgrades, many customers experience this, which is not typical.
The iPhone usually requires some tolerance as background processes are finished and battery life returns to normal. Try leaving the iPhone plugged in over the course of a few of nights; this should fix the issue. If this continues, you can get in touch with Apple customer care. The device can also be restarted, background programs can be updated, power settings can be changed, and settings or applications that fast drain the battery can be removed.
Let's continue ahead with the rest of 12 Common IOS 16 Issues And How To Fix Them.
7# Non-Operational Touch Screen
Nearly all functions on your Apple iPhone include a touchscreen. When that capability disappears, it basically blocks your smartphone, making it impossible for you to utilize apps or perform other actions—the same reasons you bought the device, to begin with, the instance. For the iOS 16 issue, try these.
Make sure to update any apps on your phone. Force-restart your smartphone by pressing and then releasing the volume up and down buttons. Hold down the power button until you see the Apple logo on your screen.
8# Hotspot Issues
When people inquire about any troubles with the most recent iOS update, they can be talking about personal hotspot concerns. In order to conduct remote work while traveling or in locations without Wi-Fi networks, many professionals and households need a personal hotspot. Try the following methods to solve this issue.
Try toggling your cellular data off and On. Because sometimes the issue may be due to a bad network. Try updating the phone and give an attempt in resetting your network settings. Check for carrier updates in the General tab of the iPhone's settings.
9# Crashing Applications
The first step you should do if apps are malfunctioning after installing the iOS 16 release is to upgrade your programs. Installing those updates can be essential for things to work as intended as developers frequently need to update apps to be interoperable with new versions of system software.
Simply open your App Store on the iPhone and select Updates. Select the Update All Apps option to see your issue resolved. Try restarting the iPhone as well, and clearing any app cache and memory from the application settings.
10# Unstable Software patches
You have tried updating the iPhone version but you are observing it to be crashing and malfunctioning in an unstable manner. This is a simple problem with the iPhone Update iOS release version and type. Check if you have mistakenly opted for the Beta release list first. Because if that is the case, then you will need to change to a stable list to get final version releases instead of Beta updates.
11#  FaceTime obstacles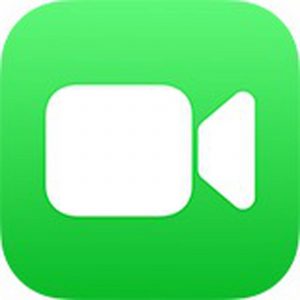 Make sure Apple isn't having trouble with the service if you're having trouble placing or answering FaceTime calls. The difficulties are presumably on your end if FaceTime displays a green arrow next to it.
Verify the iPhone's network connection to see if it is reliable. Select FaceTime in the settings window. You can turn off FaceTime. Additionally, reboot the device. You can see that FaceTime has access to the data by scrolling down in the mobile settings.
12# Widget Issues
Sometimes there are problems with lock screen widgets like the temperature for instance. Toggle the temperature from Language & Region, under the General Settings. Just try removing and adding these widgets again. If not, try rebooting or updating your iPhone.
These were the 12 Common IOS 16 Issues And How To Fix Them. Hope you could resolve your issues on the iPhone through this article.