Several new and improved features have been added to iOS 16, which Apple has just revealed. Many people report that their batteries drain rapidly after updating to iOS 16. For some gadgets, a day is an eternity when it comes to battery life. Do not fret if you find yourself in this position; there are solutions to the problem of rapid battery drain on Apple products.
A rapid depletion of battery life is something that happens following every big iOS update, according to Apple's support team. That's because apps and services undergo optimizations and modifications in the background, which can quickly deplete the battery. The situation may not calm down for up to two days. Therefore, if you have recently updated to iOS 16 on your iPhone, we recommend not making any changes to correct the issue. After the device completes its background optimizations, the problem will be resolved automatically. If the issue remains after the allotted amount of time has gone, try one of the solutions we've outlined below to give your Apple device the long battery life for which it is known.
1. Battery Drain Due to Indexing of Photos in Spotlight
If you recently updated to iOS 16 and you discover battery life is significantly poorer than normal, it's actually typical and anticipated behavior, since indexing activity goes on in the background.
When you upgrade the iOS system software, certain tasks run in the background and continue until they are finished. Spotlight reindexes the data on your phone, such as notes, photographs, and app data, and the Photos app reindexes and scans photos for objects, faces, places, and metadata.
Your battery life may briefly decrease as these background processes and indexing routines consume power.
If you just updated to iOS 16 and are experiencing battery drain, it is recommended to wait it out, as the indexing processes take longer the more data your iPhone has. Depending on the contents of your iPhone, it could take anything from an hour to a few days for the problem to be resolved, but eventually, your battery life will return to normal.
In many cases, this can be resolved simply by leaving an iPhone plugged in overnight while connected to Wi-Fi.
2. Verify that there are no new app versions available.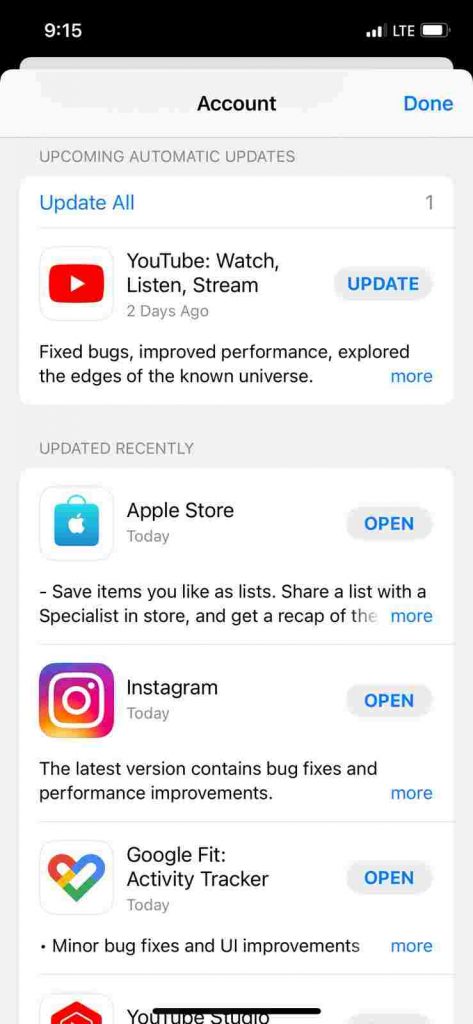 As soon as you install a new version of iOS on your iPhone, you should check to see whether any of your apps have been updated. Developers frequently issue updates tailored to the most recent version of iOS, which might improve battery life.
Just head on over to the App Store to grab the latest updates.
Select the profile picture in the upper right corner.
Use the "Update All" and "Done" buttons.
3. Turn Off the Background app refresh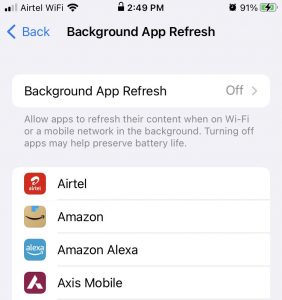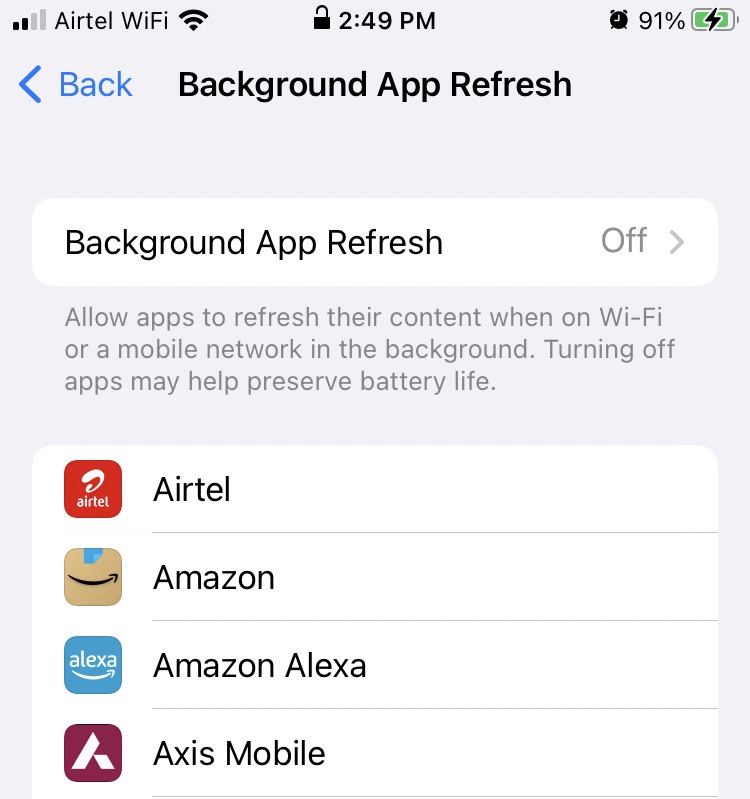 Background app and game refreshes are constant. Disabling the background activity of an app can help conserve battery life if you discover that it is significantly draining your device's power supply. iOS has a function known as Background App Refresh.
For apps that don't need need to be constantly updated in the background, we advise turning off background app refresh. This will result in a dramatic extension in the battery life. If you disable app notifications after turning off background app refresh, that app will no longer send you alerts. Be careful to disable it just in games and other non-essential software.
To disable background app refresh on iOS, follow these steps:
Release the Settings menu.
Choose the "General" option.
Select Automatically Reload to enable this feature for your apps.
To disable an app, simply slide the toggle switch to the off position.
4. To save battery drain, set your iPhone to automatically adjust the brightness.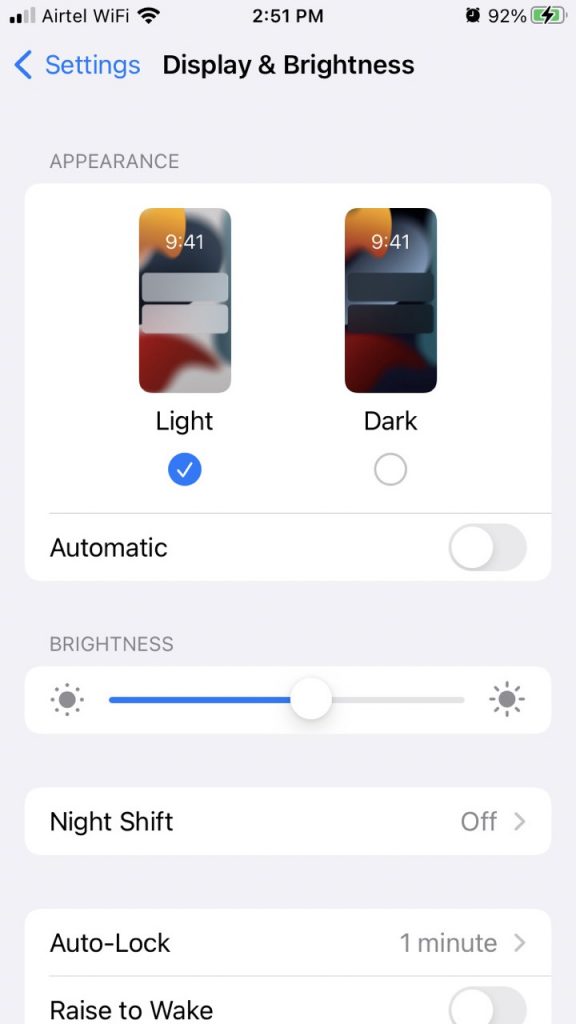 The auto-brightness feature automatically adjusts the display's brightness to suit the surrounding lighting conditions. This stops your iPhone from losing energy too soon by wasting it on unneeded screen brightness. Turn on Auto-Brightness to conserve battery life on your iPhone:
Open the Settings menu.
Go down and select the Accessibility option.
Select the screen and font size option.
Toggle the "Auto-Brightness" setting at the very bottom of the screen.
5. Update to the most recent version of iOS.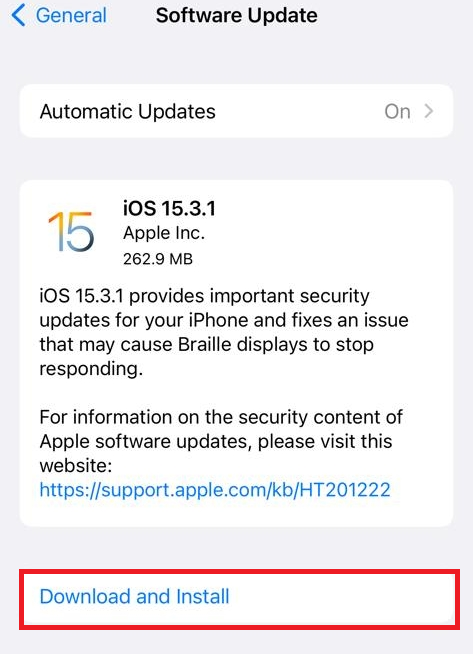 It's not uncommon for consumers to have a slew of problems after applying a software update. It's possible that the bug in the most recent version you installed is what's causing your battery to deplete so quickly. If Apple engineers are working on a solution, you should soon receive a software update that includes one.
Checking for iPhone updates is as follows:
Release the Settings menu.
Access Software Update by selecting General > Software Update.
Get the latest version and apply it (if available). If you can't wait that long, then you should check back in a few days to see if anything has changed.
6. To save power, disable location services.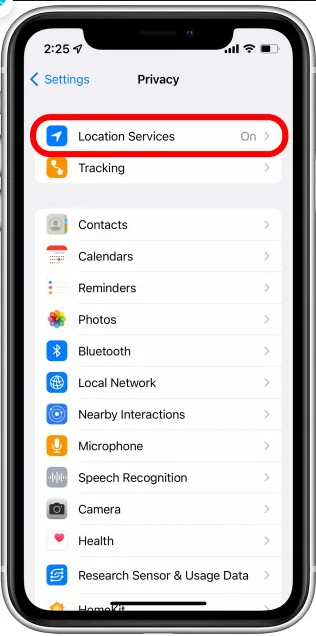 If your iPhone's battery life has significantly decreased following installing iOS 16, turning off location services may help. How? Read on!
Go to your iPhone's Settings menu.
Tap Privacy.
Use the device's location services.
If you want to disable Location Services, tap the corresponding button at the top of the screen.
It's possible that you'll need to turn off location services altogether for some apps.
To disable location services for an app, scroll down, tap the app in the list, and then tap the toggle next to Allow Location Access.
7. You should disable the "Raise to wake" system.
Some customers may be experiencing battery depletion because of a certain function. Raise to wake is a function that activates the iPhone's screen when you pick it up. Although this is a useful function, it appears to be draining the batteries of some users.
One possible solution to battery life difficulties with iOS 16 is to disable Raise to wake.
You may do this in Preferences.
Select Screen Mode & Contrast.
To disable Raise to Wake, you need to go into settings and locate the corresponding entry.
If you're having battery life problems on iOS, turning off Raise to wake might help. Test it out and see if it helps you.
8. Turn on low power mode.
If you've updated to iOS 16 and noticed that your iPhone's battery is draining quickly, you may be able to resolve the problem by turning on Low Power Mode. When your iPhone's battery is low, you can activate Low Power Mode to limit its power use. If you do this, you can improve the efficiency and longevity of your battery.
You can enable Low Power Mode by going to the Settingshttps://www.hawkdive.com/how-to-change-your-mac-power-settings/ menu.
Check the option for the battery.
Then, activate the switch for Low Power Mode.
The battery icon in the Control Center can also be used to activate Low Power Mode.
Following activation of Low Power Mode, the time on the iPhone's home screen will be replaced with a yellow battery icon.
9. Reduce iPhone battery drain by Disabling Widgets
Does using widgets on an iPad or iPhone cause it to die quickly? There are a lot, but not all of them significantly decrease iPhone battery life. If your iPhone's battery life is too short, you may want to deactivate those apps you're not using.
You may save your iPhone's battery life by following these steps to disable unused widgets:
To access Today View, swipe right from the Lock screen or swipe all the way right from the Home screen to the second page of the Home screen.
The option to edit can be found at the very bottom of the screen.
You'll have to unlock your phone again if you started from the lock screen.
To get rid of a widget, just tap its Remove button.
Widgets on the pages of your Home screen can be jiggled around by pressing and holding the screen in this manner.
To get rid of a widget, just tap its Remove button.
When you're finished clearing out widgets, select the checkmark in the top-right corner and tap Done.
Closing Remarks
Rapid draining of the battery is an annoyance for everyone. Therefore, addressing this problem is not a choice but a necessity. A number of strategies for extending the life of your iPhone's battery have been discussed here. The battery's life should be significantly extended now. Do you think these suggestions will help you? Leave your comments below with your opinions.