A subscription to Apple TV+ is totally worth it if you have not explored the platform yet. It has a great library of content that you can access and enjoy watching. It succeeds in giving good competition to the market rival Netflix. There are many shows that you must check out on the Apple Tv Plus. Through this article, we will talk about 12 shows that you can't miss on apple tv plus.
1# The Morning Show
The Morning Show is indeed a drama that takes place backstage at a morning TV news broadcast. The show also features Reese Witherspoon and Steve Carell as the journalistic drama develops, with Jennifer Aniston appearing in her first series since Friends. The show's second season is currently available to stream. Thanks to its impressive ensemble, this drama has drawn a lot of interest. The plot begins when a well-liked morning news co-host is unexpectedly sacked owing to accusations of sexual misconduct against him. The show makes a significant point about the silence that envelops women in the workplace.
2# The Snoopy Show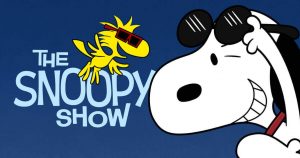 The seven-minute segments will amuse children of all ages and bring back memories for parents. In addition to Snoopy, other beloved characters are back. This adaptation of the well-known characters, Snoopy the beagle and his lovable sidekick Woodstock, from Charles M. Schulz's well-known comic strip brings them back to life. The two engage in a lot of adventures together, as was to be expected. The most popular canine in the world is ready for the spotlight; fresh adventures await the joyful, elevated, big-dreaming beagle, who is accompanied by closest pal Woodstock and the remaining of the Peanuts group.
3# Oprah's Book Club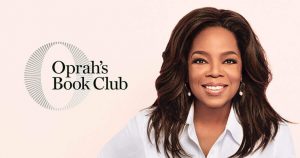 Oprah is back in this discussion program that is a spinoff of the well-known segment of the same name that aired on The Oprah Winfrey Show. Sit back and unwind with Oprah. Every two months, one episode was released, with each one concentrating on a different novel. Winfrey talks with the author about the book in her recognizable and intensely engrossing manner, examining numerous perspectives, sources of inspiration, and perspectives. Up to this point, there have been six episodes, each presenting a different book. The Book Club was once a beloved segment of Oprah's morning television program, and currently, it is receiving the attention it truly deserves.
4# See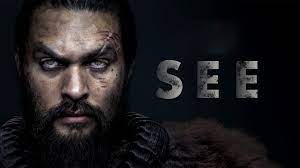 A few centuries later, in See, society has developed new strategies for interacting socially, building structures, engaging in hunting, and surviving without vision, albeit at a considerably lower economic level. Any reference to the idea of vision is now seen as heresy since it has evolved into fiction. Although there are visual and thematic similarities that fans of that show may like, it is not Game of Thrones.
5# Central Park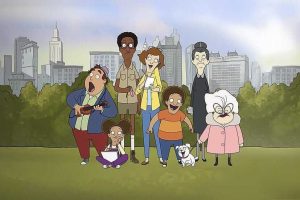 The creators of Bob's Burgers have a new animated series called Central Park. Although it's not quite as good as that masterpiece, it's still a lot of fun. It concentrates on a family of park keepers who live in Central Park and resist developers. The performance has musical elements, yet it is not without criticism. A wealthy hotel heiress who wants to transform Central Park in New York City, which Owen Tillerman manages, is now threatening the peculiar lifestyle Owen Tillerman and his family have led for years.
6# Ted Lasso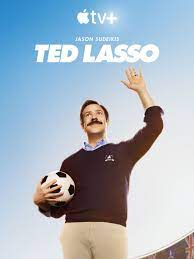 A British soccer squad is headed by an American football coach who makes up for his lack of experience with positivity, tenacity, and biscuits. Notwithstanding their belief in him, he actually has no prior knowledge of their form of football, which is truly soccer, as any sports fan knows. In addition, Sudeikis is listed as the series' co-creator and executive producer.
Let's continue ahead with the rest of the 12 Shows that you can't Miss on Apple TV Plus.
7# Prehistoric Planet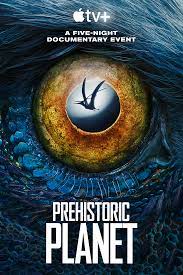 Over 65 million years into the past, when majestic dinosaurs and other astonishing species inhabited the earth's landscapes, seas, and skies. BBC Studios creates Prehistoric Planet for Apple TV+. the most recent discoveries in paleontology and cutting-edge technology to reveal the magnificent environments and inhabitants of prehistoric Earth for a uniquely immersive experience. Prehistoric Planet won praise from critics for its dinosaur portrayal, special effects, and narration by Sir David Attenborough.
8# WeCrashed
The couple portrays the co-working space concept's central couple, which evolved from a modest idea into a billion-dollar enterprise. But as its popularity skyrocketed, WeWork's value started to drop quickly. Fans shouldn't be surprised by the limited series' popularity given that it stars two Academy Award winners and has an engaging plot. The love tale is at the heart of one of the most valuable businesses in the history of the planet. In less than ten years, WeWork goes from having one co-working space to becoming a billion-dollar global brand. Its value of it then drastically declines in less than a year.
9# Billie Eilish: The World's a Little Blurry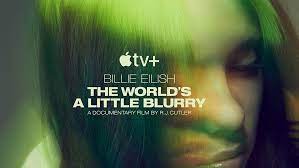 taking a close-up look at the exceptional youngster Billie Eilish and following her journey while composing and recording her debut album, which transforms her life, on the road, on stage, and at home with her family. The documentary, produced by the acclaimed director R.J. Cutler, provides a strikingly personal look at the life of this unusual adolescent.
10# Servant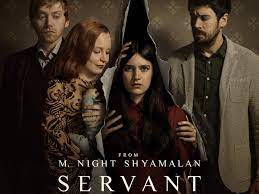 This thriller series is executive produced by M. Night Shyamalan, who also directed two of its episodes. His use of gloomy storytelling elements is appropriate for the play. A young couple deals with their baby boy's sad loss. The wife, however, later begins to take care of a reborn doll that she believes to be alive. The husband recruits a nanny to assist in caring for his kid, but she also acts as though it's real. This series contains several twists. All three seasons are now available for viewing.
11# For All Mankind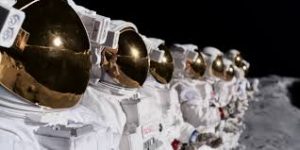 investigating potential outcomes and where mankind maybe today if the global space race had continued. It is an alternate history story in which the Soviet Union prevails in the 1969 race to land a man on the moon. The NASA of this timeline decides to continue as a result. They intend to increase the number of women and people of color in the US space program considerably sooner than what actually occurred. It offers a distinct perspective on the potential outcomes of early space exploration. The show now has three seasons available, and a fourth season is under development.
12# Little America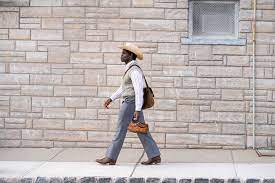 This is an anthology series that explores the heartwarming, moving, unexpected, and humorous experiences of immigrants in America. The majority of the other Apple TV Plus shows on this list are showier and more high-concept than this particular series. It is instead more empathetic and human. Each episode of the anthology show follows one immigrant as they attempt to establish themselves in America. A Chinese woman who wins a cruise for her family and a Nigerian child who immigrates to Oklahoma as cowboys have both been featured in episodes. It presents the American experience from a variety of perspectives.
This is our list of 12 Shows that you can't Miss on Apple TV Plus. Go ahead and have a great entertainment dose with this top-notch and high-quality content.