In recent days there are many instant messaging apps being used. But Whatsapp remains always at the top. Telegram is also one such app in the trend now. It is free open-source software, that offers good speed, good security, end-to-e
nd encrypted video callings, file transfers, and much more. It is also the best alternative to WhatsApp.Over the past few years, millions of people are using Telegram. If you are also one of them, you must know these cool tricks to enhance your experience while using Telegram. Let us know what are the tricks.
#1.Secure your conversations
There are numerous built-in features in Telegram. This is one of them that many users love. This will allow you to secure all your conversations or chats. So, if anyone gets your mobile they won't be able to open the chats or read them. To set the password for the chats, follow these steps:
Go to Settings
Tap on the Privacy and Security option
Select Passcode lock and set 4-number passcode.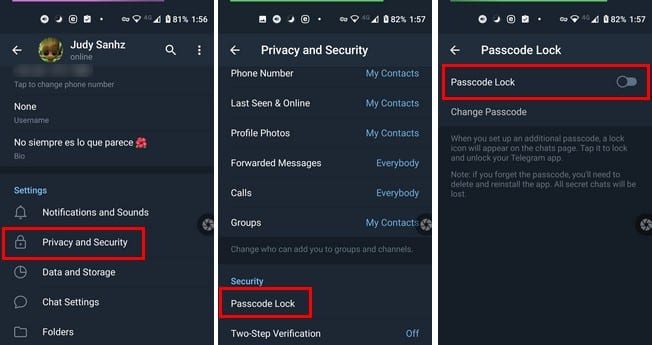 After setting the passcode, you can also choose the fingerprint option to unlock the chats. Just click on the padlock in the upper right corner of your Telegram conversations and lock them.
#2.Schedule Messages
This is one of the coolest tricks in the telegram. For the users who are busy and do multitasking, this feature helps to schedule messages to the desired date and time you need to.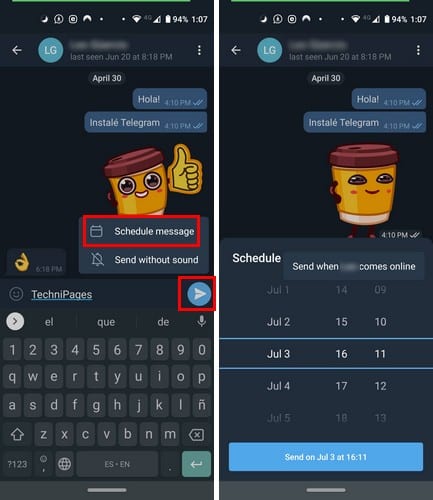 Hold and press the Send button
Choose the Schedule message option
Set the date and time, your message will be sent on that particular DateTime.
#3.Can use multiple telegram accounts
Well, this is one of the latest updates of Telegram, which allows users to have more than one account. This is a greater advantage for the people who like to maintain separate accounts for personal life and official purpose. To add up a new account just follow these steps: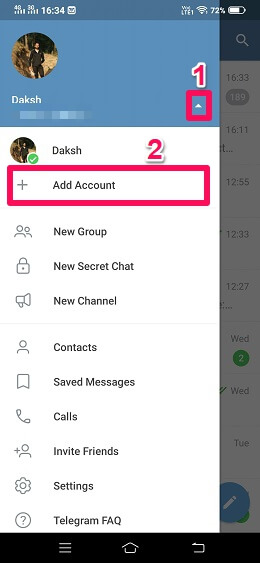 Select three lines present in the top left corner.
Tap on the arrow mark which is next to your name.
You will get an option Add account, tap on that
Enter your new number and follow the instructions on-screen.
Once the new account is created, you can change accounts by clicking on the down arrow and selecting the account from the available options.
#4.Disable notification for individua
We all have that one person who keeps on annoying you and gets on your nerves by sending numerous texts and forwarded messages. Telegram also helps you in this to mute the notification from that particular person, all you need to do is:
Open that chat of that particular person
Tap on the Profile photo.
Select notification and mute the notification for some period or forever.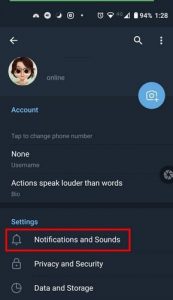 #5. Delete your messages automatically
Telegram has a new feature that allows deleting messages and media automatically. This is available only for the Secret Chats. To activate this just follow the steps: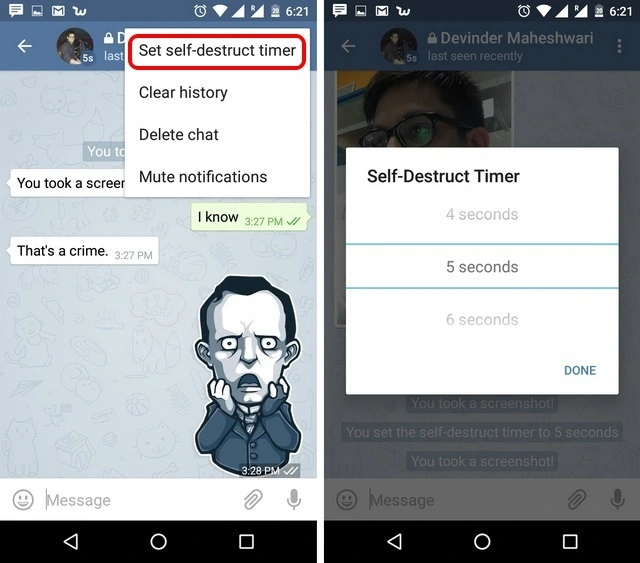 Go to menu
Select Self-Destruct timer and choose whichever option you need.
There is a similar self-destruct feature for images that do not need to be in a secret chat. Just select the photo that you want from your gallery and then tap the clock icon to set the timer.
#6. Add nearby people and groups
There is a distinctive feature in Telegram that allows the user to find people and groups based on the location you are present. This comes clearly on hand when you need to feature a person on your Telegram without sharing your cell variety. Also, in case you are going to meetings, campuses, or festivals, you could discover several agencies related to the area and events similar to that. To add nearby people:
Open Menu and select Contacts
Tap on Add Nearby people option and you can add up the people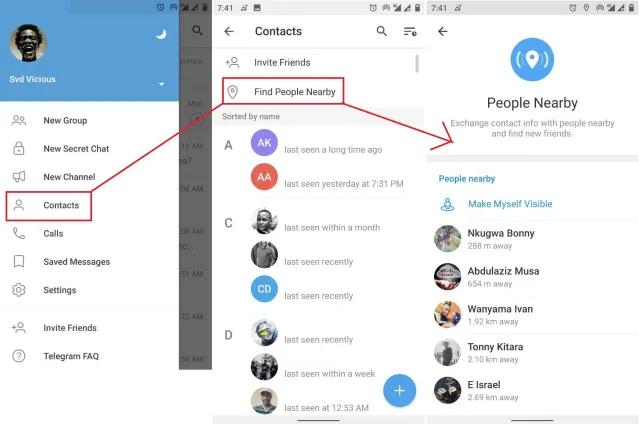 #7.Manage photos and Videos in Telegram
Telegram lets you ship files that are up to two GB in length. Even though that could be a superb feature, it may quickly top off all your to-be-had free area. The simplest manner to manipulate this is to configure how, when, and what form of files you permit Telegram to download. If you're continuously on the go, you may not need Telegram to download that huge video that a person just sent you.
Go to Settings.
Tap on Data and Storage, below Automatic media download, make sure the When the usage of cell data slider is turned off, and enable only when connected to a Wi-Fi.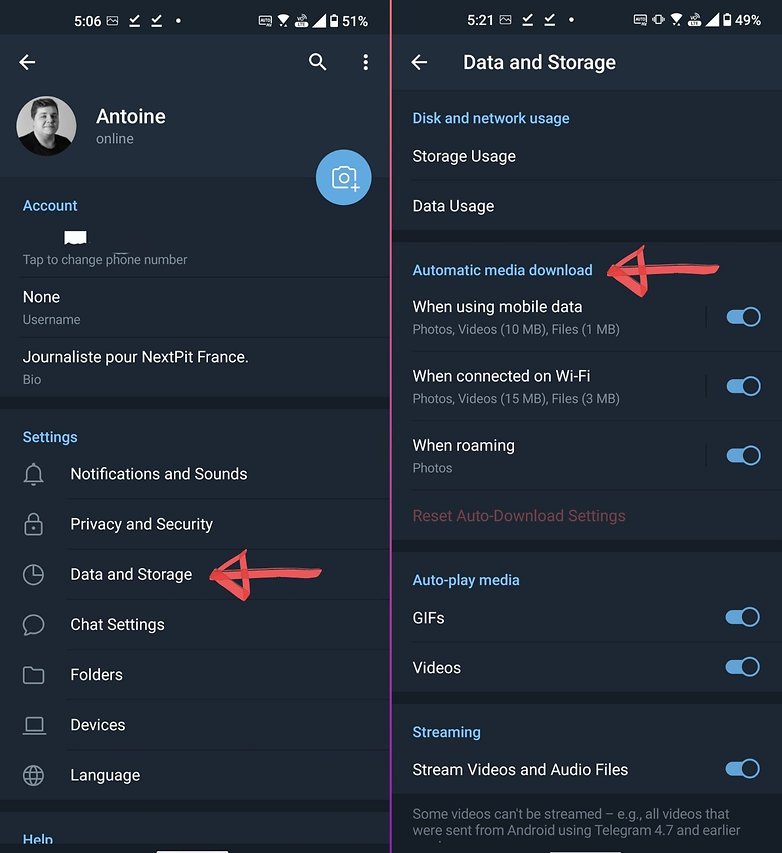 #8. Turn on Secret Chat
If you like to preserve some of the personal content of your chats confined to yourself and avoid it from being intercepted by means of a hacker or the authorities in your united states or place, this Telegram trick is for you. While regular chats in Telegram are person-to-server encrypted and cannot be examined unless a person breaches Telegram's servers, Secret Chats take it to a brand new degree by means of imparting user-to-person encryption. These chats are meant to be short-lived and are not stored on Telegram's servers.
You or the opposite individual can't ahead messages that you acquire inside the Secret Chat and taking screenshots or display recordings is completely blocked. Currently, the Secret Chat is restricted to conversations among only humans and Secret Groups are not supported inside Telegram. To start a secret chat,
Select a contact to start the chat
Tap on the top bar for user information, just scroll down a little to find option Start Secret chat option
Once you tap on the option, the other person needs to accept your invitation to start the Secret Chat.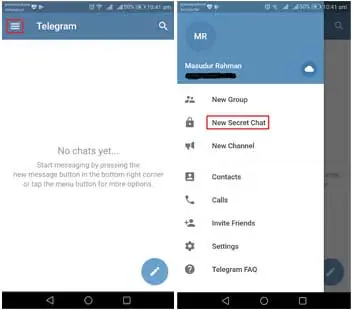 #9.Polls mode
If you like Twitter polls, well, now you have the identical feature on Telegram Groups as well. You have an option to create both anonymous and visible polls. In addition, you can also schedule them whenever you need them. Other than that, there's additionally a Quiz Mode that lets you see who voted for what. And the fine component is that you can set up quizzes with multiple solutions. So, in case you run a Telegram group, that is the first-rate manner to settle ratings along with your buddies and own family. To create polls, in reality,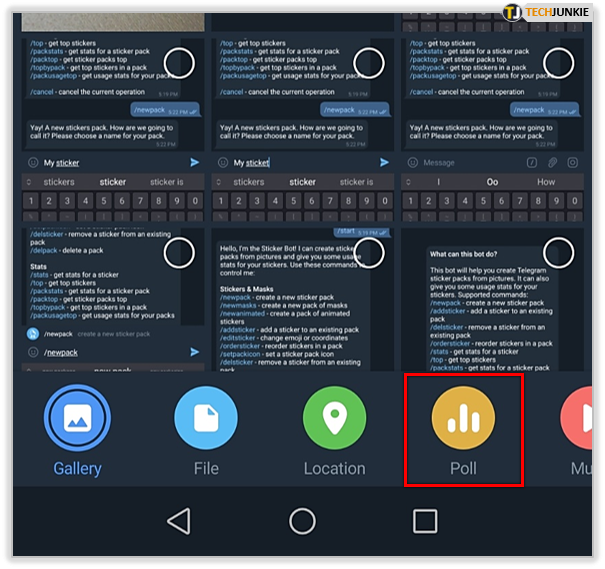 Open a chat
Tap on the attachment icon
Select the Poll option
#10. Edit Sent Messages
One of the biggest advantages of Telegram is that you have the option to edit the messages you send. This is perhaps one of Telegram's biggest strengths compared to WhatsApp. Sometimes we do mistakes by typing wrong spellings, you can edit that sent messages to correct misspellings and other such errors.
Select and long press on the sent message
You will get a pencil icon on the top, just tap on that and you can now change the message.
After editing the message,it will appear on the chat with a small pencil symbol on the text.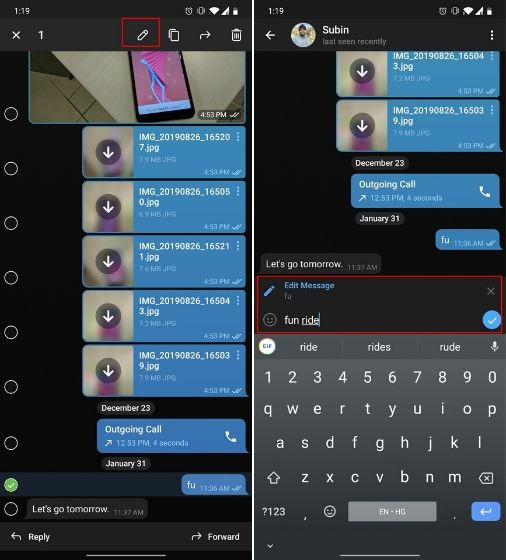 #11.Create Timestamp vedios
In Telegram, you can also share pre-defined youtube videos. If you are sending a long video and the user wants to check only a particular timestamp, Telegram has this cool feature that allows you to do that also. To achieve this, just type check the reaction at 2:15 in the video caption. When the user taps on the highlighted link, the video will be played from the particular timestamp. This is a very helpful tip for users who send videos on Telegram regularly.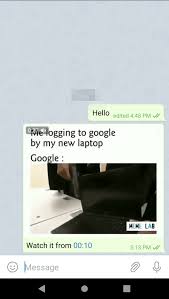 #12.Animated Stickers and GIFs to the messages, images or videos
This is not just simple emojis as we use in other messaging apps. Real images can be used to express a range of feelings and emotions, which is further punctuated by elaborate graphics. Stickers are a type of drawing that can be downloaded as a pack containing different themes or individually. Keep in mind, that after adding stickers, images will turn into GIFs and might lose some quality.
Select an image or a video
Tap on the brush icon which is present at the bottom of the screen.
Tap on the sticker icon and add animated stickers to your media.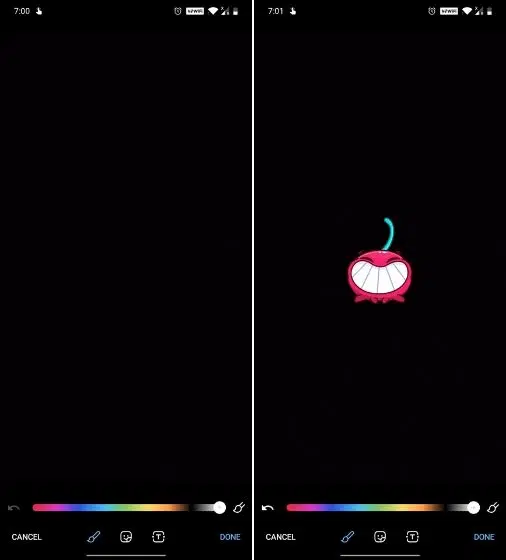 #13. Change the theme and color of the Telegram interface
This is one of users' favorite Telegram Messenger tricks. The fact that Telegram allows users to create and install their custom theme makes using the service a joy. Telegram permits you to customize the software's interface with certainly one of its preconfigured themes or you may use your very own creativity with the aid of growing your personal content.
Select the Settings option in Telegram
Select app settings and tap on the theme to select the theme of your wish
If you want to create your own theme select  Create a new theme, name the theme and click on OK.
Select the drawing palette icon to the right of Create a new theme and choose the item whose color you want to change.
You just need to do is to select the colors for each of the items in the list and select Save after that to save your theme.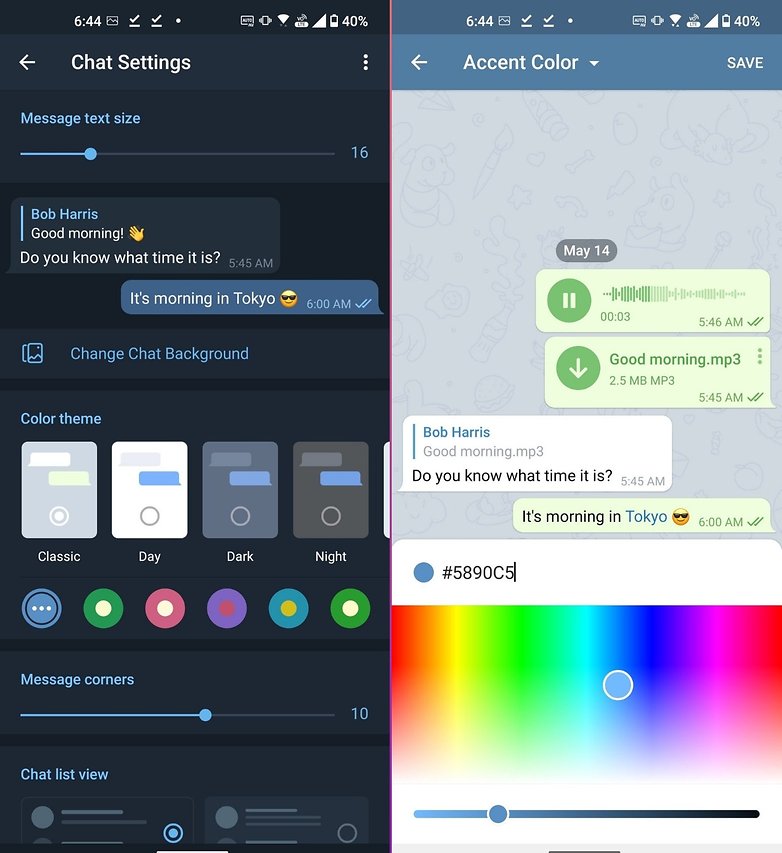 #14.Pin conversations on top 
Sometimes your inbox becomes loaded with numerous groups and conversations that you don't want to see. To make this easier and more manageable, you can pin conversations to the top of the list. In this way, you can at least view the text that you want to see, although you still have to put up with the ones you do not want to view. To pin a conversation, channel, or group:
hold and long press on the chat until the menu appears
Select the pin icon and your chat is pinned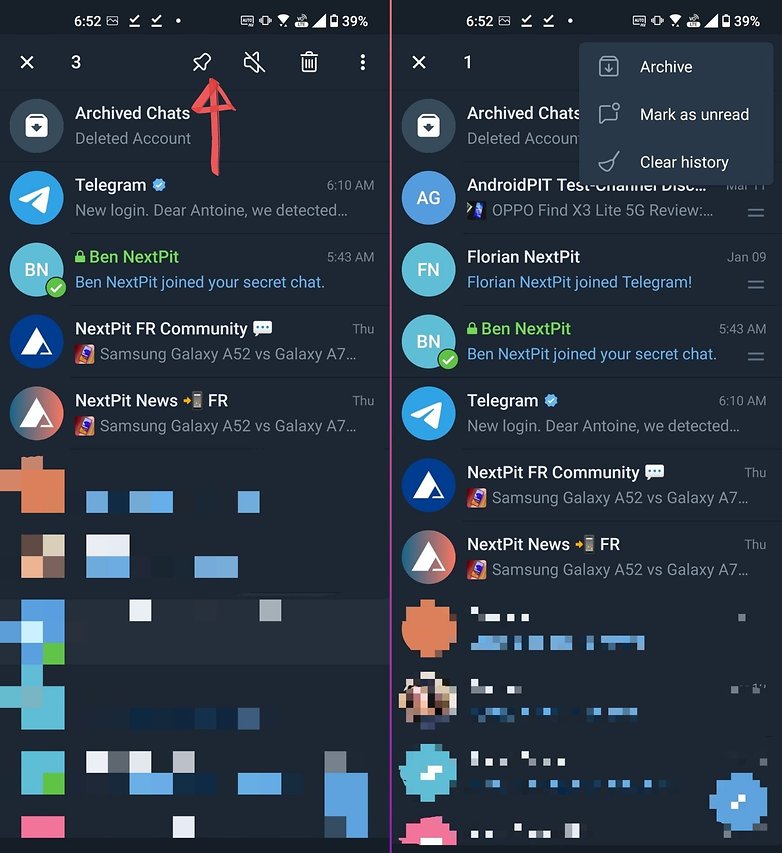 A maximum of 5 conversations can be pinned. You can also archive conversations that are not very active or those that you no longer follow but do not want to delete.
#15. Change your phone number on Telegram
While this doesn't happen too often, you could end up changing your phone number sometime down the road. If you have registered for your Telegram account using your old phone number, it is easy to replace that with your new number.
Go to settings
Tap on your phone number and change your number
Unlike WhatsApp, Telegram gives local help for more than one number, allowing you to have up to three money owed on an unmarried app. WhatsApp presently best allows one wide variety for use on one account, restricting its use to simply one tool at a time.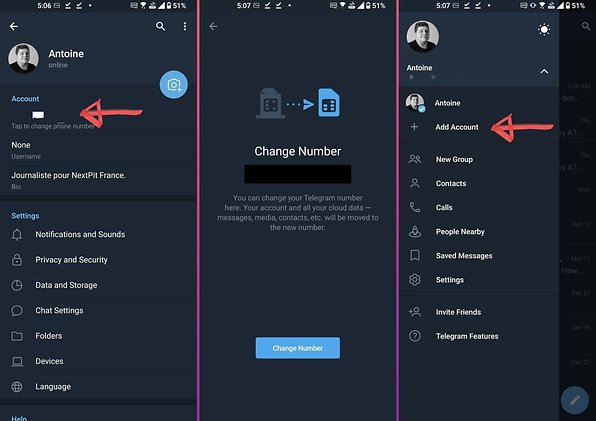 Conclusion:
A telegram is a great tool focused on making communication better and safer. Not only does Telegram warrant more security through features like end-to-end encryption and self-destructing but it also lets you customize the interface and experience significantly. Using these tips and tricks we have listed above, we hope you should have a better chance of being able to call a Telegram tricks expert.