When you look good, you feel confident. Hello everyone! As we all know, with the onset of the COVID-19 pandemic, online meetings have become a norm and unavoidable. So here, we will be discussing 7 tips to look good on Microsoft teams, zoom and Google Meet, etc.
Today, online meetings are as important as offline ones. Due to the COVID-induced lockdown, our daily routine has changed significantly. Earlier, when we had business meetings and conversations at the office, we used to give an extra hour to readying ourselves. But as far as virtual meetings are concerned, we rarely get up an hour early to groom up ourselves.
So, is there any way to look good on Microsoft teams, Zoom, google meet, etc. without putting in much effort? Fortunately, the answer is yes. So, keep on reading to know the secret tricks to represent yourself the best during virtual meetings.
Also Read: Microsoft Teams Not Showing Images? Try these fixes
7 Tips to look good on Microsoft teams, Zoom, Google meet
Pre-checking
Lights
Camera
Action
Look good
Audio
Environment
Also Read: How To Live Cast Google Meet Meetings On Vimeo?
So now, let's look into these tips in detail: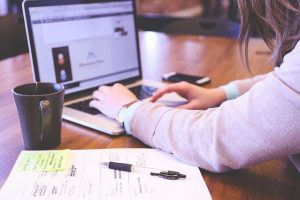 1.Pre-check
It is always better to be prepared for a future event in advance. It's always best to be prepared for the worst-case scenario. It is always advisable to double-check everything before attending an online meeting, whether you are a teacher, a student, an employee, or anybody else. Make sure your camera and audio devices are in working order. Also, make sure you have all of the relevant items on hand, such as a writing pad, presentations, and so on. Consider how awkward it would be if you stood up in the middle of a meeting to pick up your notepad. To prevent this situation, make sure you have all of the necessary items on hand. Just be prepared and be confident.
Also Read: How To Fix Microsoft Teams Won't Open On Mac
2.Lights
When it comes to virtual meetings, lighting is quite important. To look good on Microsoft teams, zoom, Google meet, etc., lighting can play a significant role. You must ensure that the area where you will be sitting for the meeting is well-lit. One thing to keep in mind is that you must face the light. In other words, the light source should be in front of you. Please make sure the light source isn't above or behind you. The light will be focused on you in this manner. Everyone in the room will be able to see you. As a result, the conference will go off without a hitch.
Ring lights are now specifically intended to increase videography illumination. These lights are also an excellent way to improve illumination during virtual meetings. If you don't think there's enough light in your home, ring lights are a terrific option.
Also Read: How To Use Microsoft Teams In Windows 11?
3.Camera
Besides lighting, another important aspect of Virtual meetings is Camera-position. As a rule of thumb, placing the camera at the eye-level works in almost all the cases.  Also, make sure you're correctly framed in the camera by adjusting yourself. Along with camera placement, camera quality is also an important factor to consider. Now, this does not imply that you should attend meetings with a professional camera. Rather, ensure that the camera on your device is of acceptable quality. The key goal is to ensure that the meeting runs smoothly.
Also Read: How To Use Immersive View In Zoom
4.Action
So, after the lighting and the camera, your actions are crucial. When attending a professional meeting, ensure that you conduct yourself in a formal way during the conference. To look good on Microsoft teams, zoom, Google meet, etc., one must act appropriately. Moreover, it is advised to be totally involved in the meeting. In other words, avoid distractions while you are on the meet.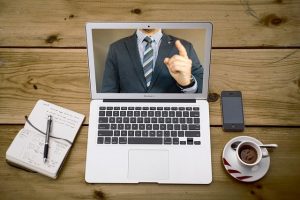 5. Look Good to look Smart
To look good on Microsoft teams, zoom, Google meet, etc., you must be a little more groomed than usual. Make sure your hair is combed properly. When it comes to attire, a formal one is favoured. At a virtual conference, a freshened-up face, well tied-up or combed hair, and a formal dress-up may make one feel very confident.
Also Read: How To Enable 'Stop Incoming Video' Feature In Zoom
6. Audio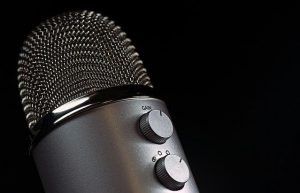 In online meetings, audio quality is more crucial than video quality. Because most individuals turn off their cameras during virtual meetings. The auditory communication, on the other hand, continues. As a result, the audio quality must never be compromised in order to conduct a meaningful and effective discussion. The seamless passage of information from the transmitter to the receiver would be aided by high audio quality.
7. Environment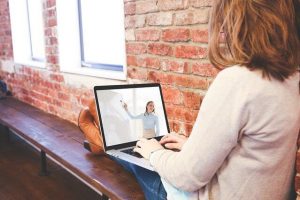 This is such an obvious point. It is the responsibility of the individual attending a virtual meeting to ensure that the setting remains calm. In some ways, it will make you appear better in virtual meetings since you will be able to show yourself better in a calm setting. As a result, stay away from noisy areas. To have a good online meeting, make sure you're in a calm and peaceful atmosphere.
Also Read: How to Record Zoom Meetings without permission from the Host 
Summing up
So, there are the 7 Tips to look good on Microsoft teams, zoom, Google meet, etc. When attending a virtual meeting, keep these points in mind. Present yourself in the best possible way, whether you're taking an online class or a business meeting. Please let us know if you find these tips useful in the comments area. We'd be delighted to hear from you.