If you are facing the Amazon Echo Mic Problems, we will help you fix it.
Amazon Echo is one of the most popular and useful smartphone devices you can have. Powered by Alexa, this Amazon smart speaker lets you listen to music from radio stations, play your favorite songs, set alarms, and even lets you control your smart home devices like smart bulbs, thermostats, and other appliances.
While Alexa is designed to quickly capture and respond to your requests, there can be times when Alexa has a hard time hearing your requests. In this scenario, there is a good chance that Amazon Echo is facing microphone issues.
It is essential to troubleshoot the Amazon Echo Mic Problems to make Alexa listen to your commands and follow your instructions. So let's start troubleshooting Echo Dot Mic problems together.
Also Read: How To Set Up And Use Echo Show 15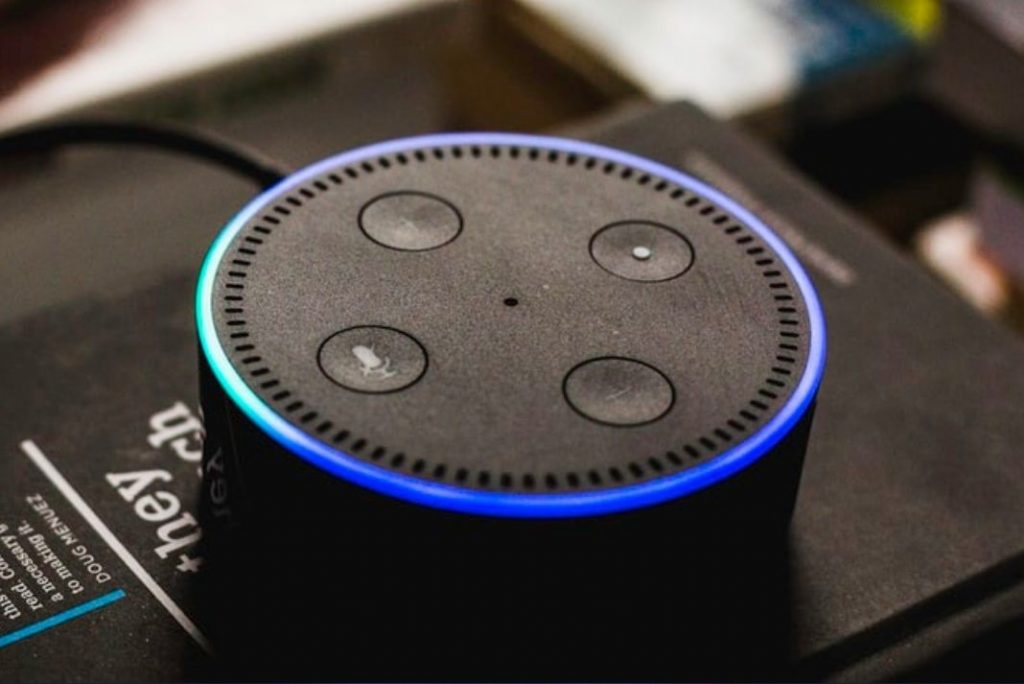 Restart and Reset Echo
Yes, you heard that right. Reboot Echo! All you have to do is to unplug the speaker from the power socket and then plug it back in after some time. If doing this works, well and good. Otherwise, you will have to reset the speaker to factory settings.
To reset Amazon Echo, you have to visit the Amazon Alexa app. Next, go to Devices > Echo & Alexa and then choose your Echo device.
Next, scroll down the settings and tap the Factory Reset option.
Also Read: How To Set Up Amazon Echo For Multiple Users
Disable and enable the microphone
When Alexa faces audio issues, the simplest thing you can do to fix it is then cut the lines of communication. For this, you will have to turn off the Echo microphone. To do this, you simply have to move the microphone button located on the top of the device to the off position. You'll see the light ring will be red. Now wait for some time and then move the button to the previous position.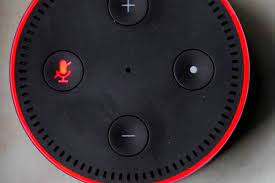 Move Amazon Echo
While this may seem absurd, you should still try to move the Amazon Echo to some other spot of the house. This is because sometimes the sound from the surrounding area like the road can mix with your voice and Alexa finds it difficult to comprehend.
So, it is recommended to move your Echo Dot to some other spot, preferably some quieter place. Amazon itself recommends you keep the device in the middle of the room.
Determine the direction Alexa is listening
Alexa listens to the sound most close to it. If you want to determine what is Alexa listening to, the good way to do so is to see the blue light. Whenever you utter the wake word for Alexa, the blue light around the brim turns solid blue, and the cyan dot points to the direction from where it is hearing the sound. If the light is not directing to you, Alexa is occupied with something else.
Also Read: Amazon Echo Show 5 (2ND GEN, 2021) Review
Customize Alexa to let it hear you
Amazon gives you the freedom to teach Alexa how can it understand what you are saying, in a better way. This option is available on the Amazon Alexa app.
So head straight to the Alexa app on your mobile and then click on the menu icon.
Next, choose Settings and then look for the Alexa devices.
You will see an option called voice training under it.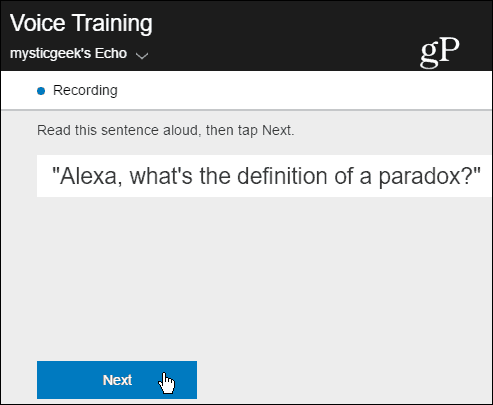 Tap the option and Amazon will walk you through the steps where you will have to say 25 phrases. This will let Alexa understand your tone and identify it in a better way than before.
Is echo updating itself?
All Amazon's devices running on Alexa, receive automatic updates when connected to Wi-Fi. This helps improve Alexa's compatibilities and upgrade its performance. So if Alexa is unable to hear your voice, there can be a chance that Alexa is not updating itself regularly.
To make sure it is, go to the Amazon website and see the latest update rolled out for your device.
Now go to Alexa app on your smartphone and then open the Alexa app.
Now go to Settings > Pick the device and then see the current version installed on your echo dot.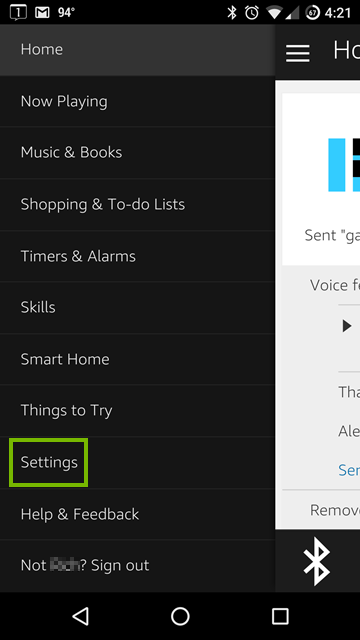 If the version is different, you can contact Amazon from the Help and Feedback section.
Also Read: Which Amazon Echo Device Is Right For You?
Reboot your router
If you've tried everything and still nothing works, there is a good chance that an unstable internet connection is a culprit here.
You can try rebooting your Wi-Fi router and see if the Amazon Echo is back to normal.
Conclusion
That's pretty much it! Hope you were able to successfully troubleshoot the Amazon Echo mic problems. If not, unfortunately, you will have to contact the store from where you purchased it and get it fixed as soon as possible. Hope this helps!
Also Read: Which Amazon Echo Device Is Right For You?