Your Amazon Echo device is your new best friend at home and office, and it is handy and ensures you're not stressing yourself with workload alone. For those who have been using the Amazon Echo device, they know what it's worth.
And for those of you who have yet only heard these commands, "Alexa, tell me today's news or Alexa play the new Beatles song," you guys are missing out on it big time. At its core, Amazon's Echo device is designed to be your assistant and help you in your daily tasks.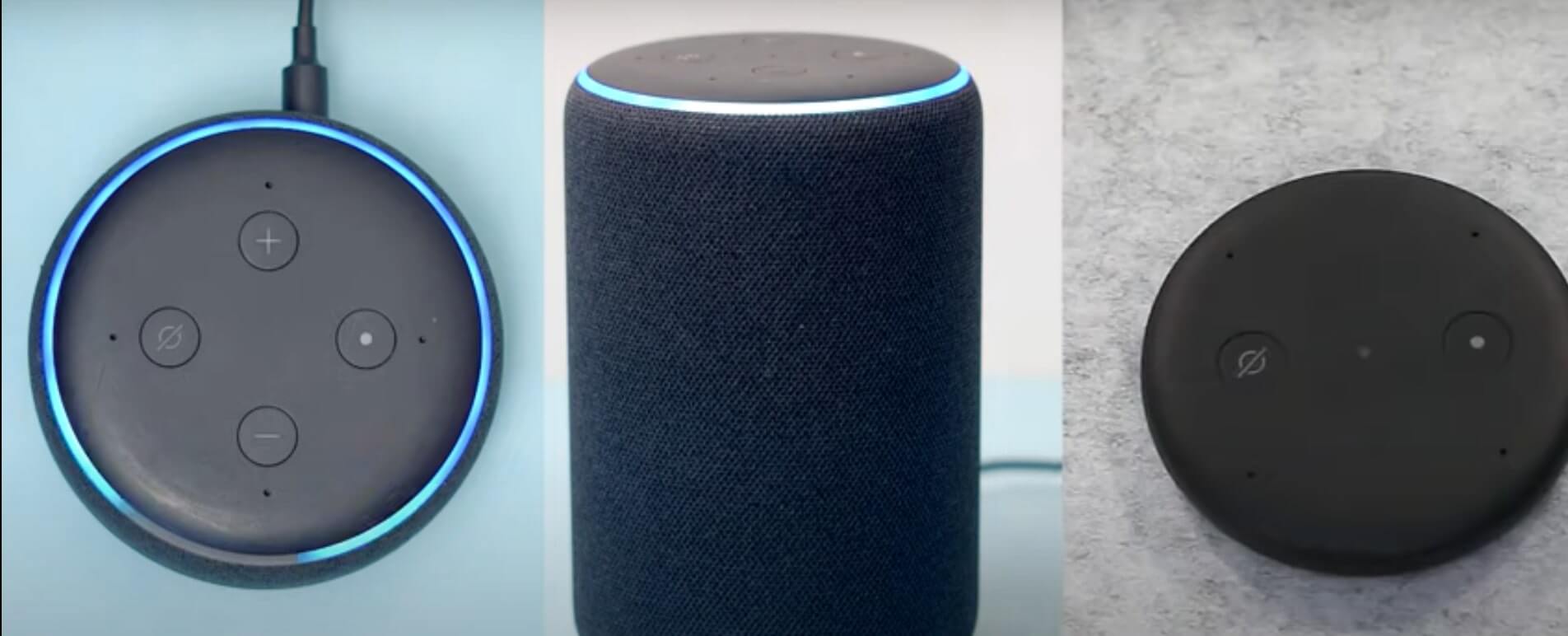 Since its release, the device has generated so much hype that we see it even in popular culture today. I mean, it must have got something, right? And since you're looking to get your hands on one of those Echo devices, let me help you with the most important thing: choosing.
It seems easy, right? You got the money, and you look them up online with truckloads of excitement and go to Amazon. Minutes later…okay, hours later, you're still stuck where you began. With so many options available and many upcoming, you're confused beyond your imagination. But here you are, so let's take a look at the top five Amazon Echo devices, one of which you must have in your home today.
Echo Flex
First off, we have the Echo Flex, which is a smart plug with Alexa built-in. You will find an Alexa button, a mute button, and a speaker built-in but no volume controls or Echo Dot. However, the Echo Flex also has an extra USB port at its bottom. Thus, you can use it to charge your phone at the same time.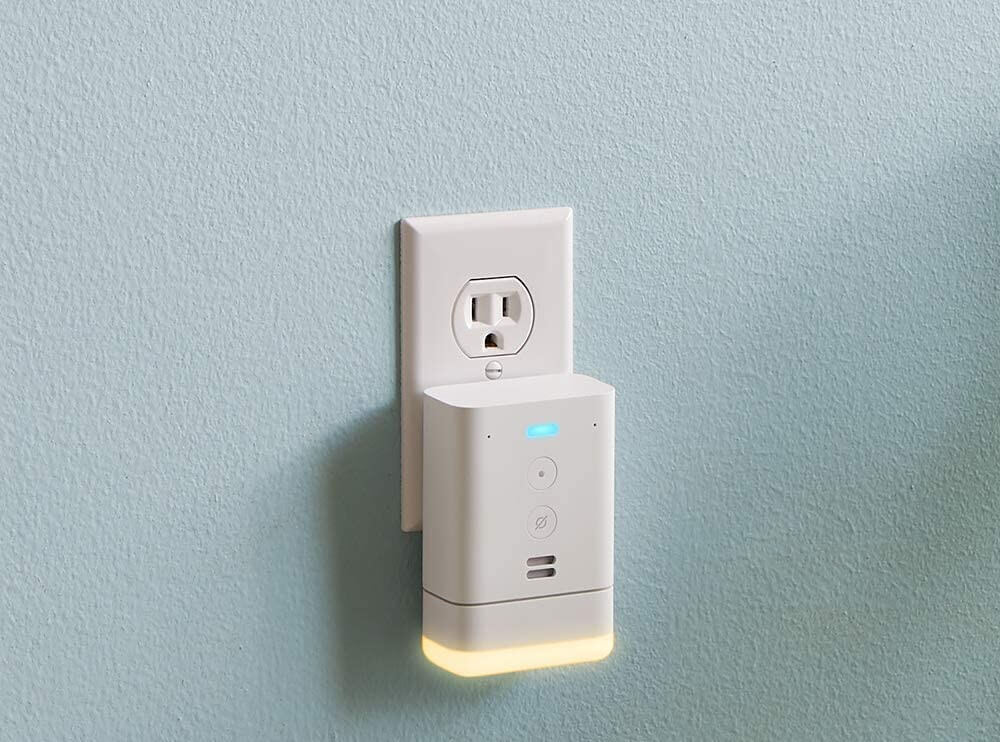 So you can plug it into the main switchboard and switch it on. Moreover, you can add your smartphone for charging while using it. Besides, you can use the extra USB port to add things like a motion detector or night light.
The Echo Flex can do everything the other Amazon Echo devices can do, like commanding Alexa to get things done. You may want to use it at night by commanding Alexa to control the smart lights in your house.
Price: $24.99
Pros: Can add Pomodoro timer, control basic smart home devices.
Cons: Cannot play music or videos, low-quality mic and speaker.
My Opinion: Not many people will enjoy using Amazon Flex because of its features. For instance, its speakers are not powerful enough for you to listen to it from across the room, and you have to be at a maximum distance of 1-2 meters from the speaker to give commands and listen to it.
Therefore, I will recommend you buying this only if you are looking for a smart speaker in a small room like your kitchen, bathroom, next to bedside and so on. Moreover, you should avoid buying it in the regular price bracket because it is not worth it. So go for discounted prices during the holiday seasons.
Amazon Echo Device Dot 3rd Generation
The Echo Dot 3 is one of the most popular speakers out there. In fact, if you are buying an Echo speaker for the first time, most expert reviewers recommend buying this. The speaker's top has standard buttons like volume up, down, mute, and one action button to activate Alexa.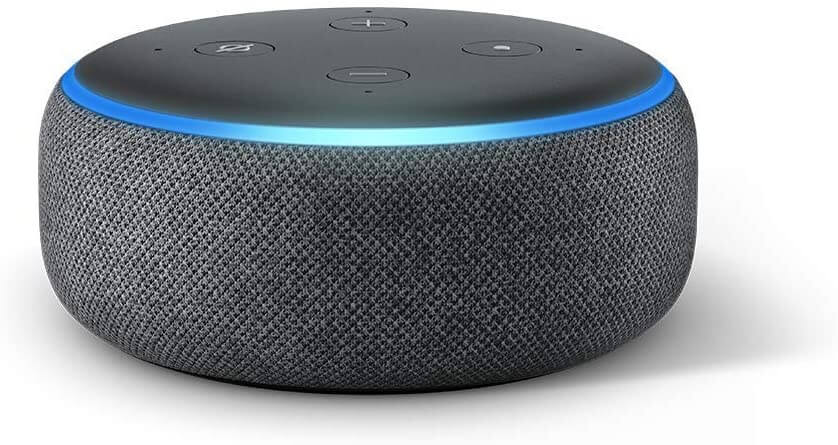 Moreover, the Echo Dot 3 can do all Alexa stuff like switching on and off your smart lights, wake you up etc. The audio quality of the Echo Dot 3 is great, and in fact, it can fill one room and better than its competition Bluetooth speakers.
Price: $49.99
Pros: High-quality sound
Cons: Need constant power supply and Wi-Fi
My Opinion: If you are exploring and buying an Echo device but not sure if you like it enough, then this is it! It is like an all-rounder in its capacity and will not cost you a lot of money.
Amazon Echo Device Show 5
The Echo Show 5, as you can see from the picture, is similar in its functions to other Echo devices except that it comes with a display and a camera. It is available in three different versions: Echo Show 5, Echo Show 8 and Echo Show 10. The primary difference among these is their display size and speaker.
The Show 5 has a 5.5-inch display touchscreen with an 8:9 aspect ratio. On the top, it has a slider switch to use the camera, and it also has other buttons like action, volume up, down etc. On the software front, it works just like any other Echo device.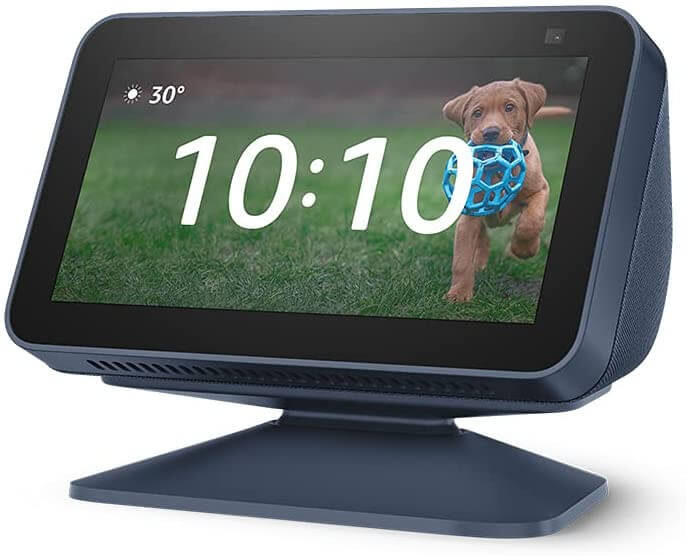 With the time and weather update show, you can play videos, watch movies, or keep it on your table. In addition, you can do video calls with friends and family who also have the Echo Show. Furthermore, you can browse the internet and use it as a tab.
Price: $84.99
Pros: Can use it both like a tab and smart speaker
Cons: Only runs on constant power and Wi-Fi
My Opinion: I think its perfect for you if you want to own an Alexa that can do more than just wake you up or call your boss. Moreover, the speakers are powerful despite their size.
Amazon Echo Device Plus
The Echo Plus has the largest speaker among the rest so far, and you can see it from the picture itself. Another amazing thing about the Echo Plus is that you can wake Alexa even from the other room, and it still catches your sound and responds. It has not only a superior mic but also a better speaker.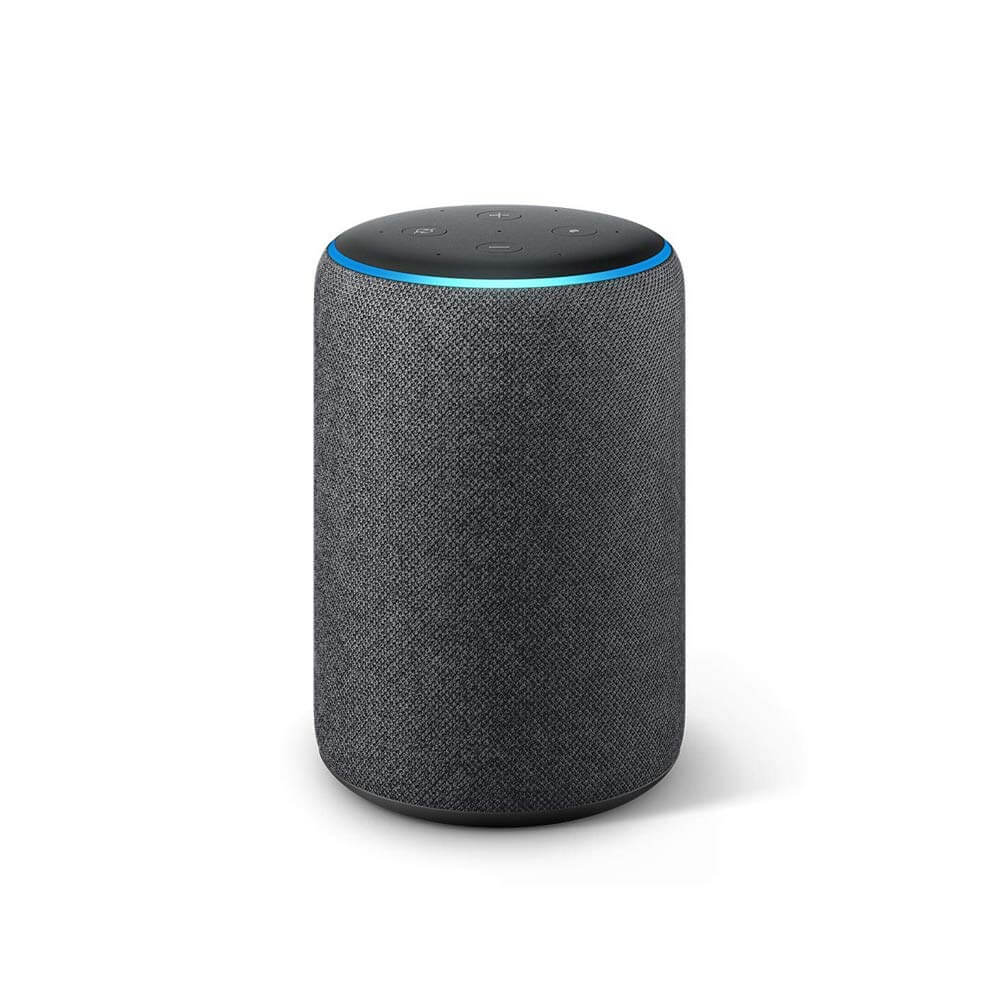 Moreover, you can use it as a hub by plugging in any compatible smart home appliances and ask Alexa to discover it. You can say, " Alexa find my device."
Price: $99.99
Pros: Loudspeaker and highly responsive microphone
Cons: Needs constant power and Wi-Fi
My Opinion: If you have a big home with smart devices spread across like an air purifier, room heater, etc., this device makes sense.
Amazon Echo Device Dot 4th Generation
Last but not the least, on my list, is the ultimate beast of Amazon devices: The Echo Dot 4th Generation. It comes with an in-built clock and has an interesting spherical shape, unlike the other geometrical Echo devices.
It has a powerful speaker that makes hearing Alexa's voice and songs much exciting and better. It too can perform all the functions that Alexa can in the other devices.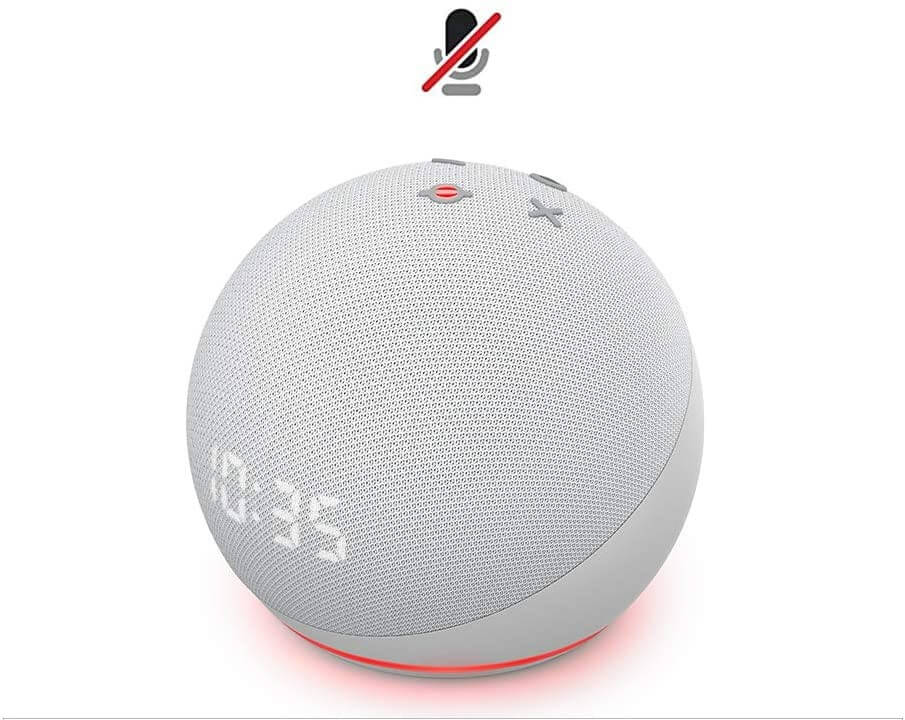 Price: $99.99
Pros: Aesthetic design, powerful speaker and great functions
Cons: Needs constant power and Wi-Fi
My Opinion: If you have used an Amazon Echo device before and want to upgrade, you must go for it.
Conclusion
I have put all the devices with my thoughts to help you understand better which device suits you best. So, go through them and carefully consider them so as not to regret buying something you don't like.