Several users have been vocal about the missing advanced language and regional settings in macOS Ventura. Below is a temporary hack to tackle it.
You can change your Mac's language or region in macOS X if you want to use it in a different language or live in a separate area. Then everything will be displayed in your chosen language, currency, date format, and more.
Even if you have no intention of changing your language, you can do some cool things with your regional formats using OS X's language and region settings. You can use a different language even though your Mac is programmed to display the language of the nation or region where it was purchased.
Also Read: How To Restore macOS Ventura Missing Dock Icons
If, for instance, you work primarily in French but purchased your Mac in the United States, you can change the settings and set French as a default language. Individual apps each let you select a different language. For instance, you could use an English-only app even though your system language is set to Simplified Chinese.
But unfortunately, the new macOS Ventura update has removed the advanced language and regional settings. It's a great disappointment for users in an international work environment.
Language and Regional Settings are missing
The transition from System Preferences to its entirely redesigned System Settings has been the most controversial of all the changes made in Ventura. This article examines the necessity of this and questions if Ventura will be able to fulfill the necessary goals.
System Preferences are the poorest aspect of the entire macOS interface, as it is in Monterey when viewed from a distance and with as much objectivity as possible. The design of the System Preferences software could be more organized, even for those who use it frequently.
Let's understand some of the scenarios below supporting the statement:
Also Read: Wrong Resolution On M1 Mac Studio Issue After Upgrading macOS Ventura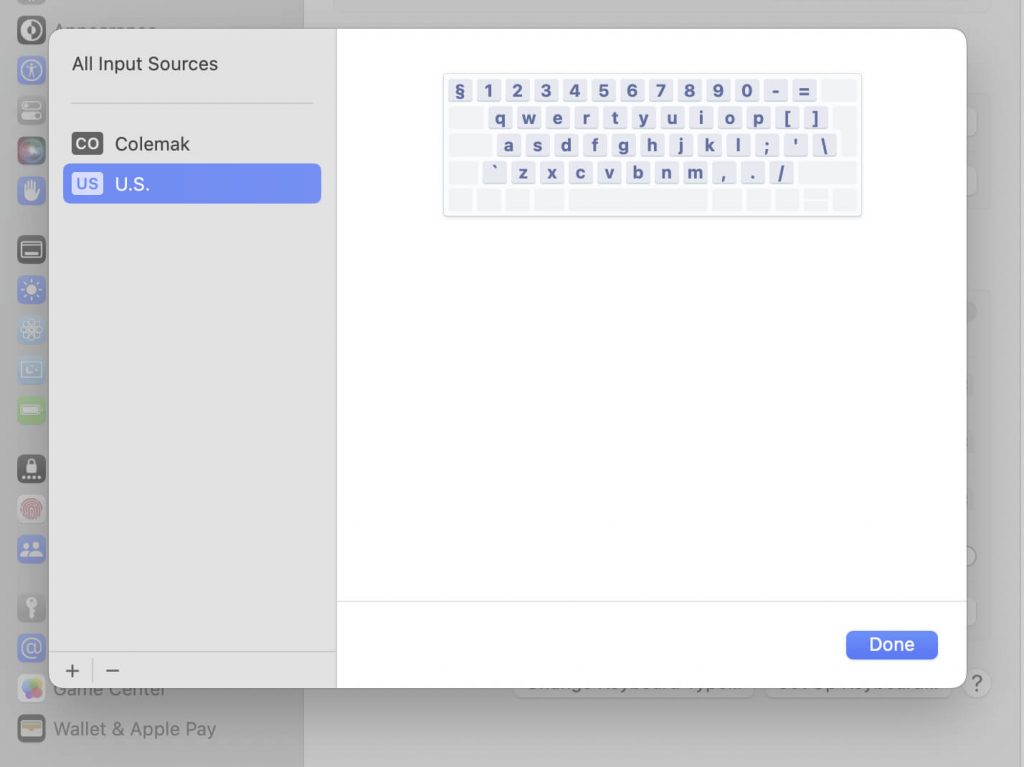 Scenario 1
One iMac user reported that when he installed Ventura version 13.0. The original regional settings were "Netherlands," yet in the past, he could adjust the decimal data setting from to (5,25). (5.25).
For his international work environment, that setting was crucial. He needed to adjust the comma appearance and currency settings. But with the new Ventura update, it is no longer possible! So the question here arises, how can the current installation be changed?
Scenario 2
Other users faced the same situation but with a slight difference. Here is the recap of the particular circumstance. The other user inaugurated Spanish (US) as his second language in addition to English (US), which he used as his primary language.
The Mac displayed a comma (,), which is the standard decimal separator in Spanish when he chooses Spanish (US) as his input language and types the decimal separator (.) on the numeric keypad pad on the bottom right of the keyboard. When the input language was Spanish (US), which was not the default input language but a secondary one, he had to switch the decimal separator from a comma (,) to a dot (.).
Previously, he could adjust this by selecting Language & Region > Advanced, but that option is no longer available.
Also Read: macOS Ventura-How To Add Apple Weather On MacBook Pro.
The conventional method to modify Region and Language
Previously you could use your Mac's Language & Region settings to choose the languages displayed in the Finder and in apps, as well as the formats used to display dates, times, numbers, and other information.
You could simply:
Select the System Settings option from the Apple menu.
Next, click General in the sidebar.
Then, click Language & Region on the right to make changes to these settings.
Temporary Solution for Advanced Language and Regional Settings missing in macOS Ventura
The sophisticated Language & Region settings in Ventura appear to have been deleted by Apple. Try the upcoming terminal command as a temporary hack until then:
defaults write -g AppleICUNumberSymbols -dict 0 ',' 1 '.' 10 ',' 17 '.'
Assuming that:
"," as a number's decimal separator
"." as a thousand separator for numbers
"," as a decimal separator for money
"." as a currency separator for thousands
Also Read: MacOS Ventura: External Hard Drive Issue (Fixed)
Conclusion
We hope that Apple will soon help us with this circumstance. Till then, you can adhere to the temporary fix discussed in this article.