The new M2 MacBook Pro is still hard to understand.
Overall, the new entry-level M2-powered MacBook Pro from Apple is more powerful than the M1 version, except when it comes to how fast it stores data.
Max Tech and Created Tech, two YouTube channels, have said (via MacRumors) that Apple's base model M2 MacBook Pro with 256GB of storage has slower SSD speeds than the last-generation M1 MacBook Pro. The Blackmagic Disk Speed test is an app that lets users test the transfer speed of both internal and external storage. Both YouTube channels used this app to test the speed of their storage.
Overall, the M2 SSD's write speed is 34% slower than the M1's, and the M2's read speed is 50% slower than the M1's.
Also Read: The Best MacBook Deals for April 2022
Here are the results of Max Tech's tests:
M1 MacBook Pro: read speed of 2900 MB/s and 2215 MB/s (write speed)

M2 MacBook Pro read speed is 1446 MB/s, and 1463 MB/s (write speed)
YouTuber Aaron Zollo says that this downgrade only seems to be in the M2 MacBook Pros with less storage space. The higher storage options offer speeds that are very similar to the M1.
The 13-inch MacBook Pro with 256GB of storage only has one NAND flash storage chip, while the previous generation had two NAND chips with 128GB each. This may be why the speed is slower.
Will a typical user probably notice a difference in how well it works? Most likely not. Even so, it's still a disappointing move by Apple, and people who want to buy the M2 MacBook Pro should know about it.
From what I've seen, the M2 MacBook Pro worked great and did very well on benchmarks, but the tech giant should have made it clear that this was a downgrade.
If SSD speeds are important to you, you'll have to pay an extra $200 for the faster 512GB model of the base 13-inch MacBook Pro. But if you're willing to do that, you might want to wait and see what the new MacBook Air has inside. The base model will cost slightly less at $1,199, but if its SSD speeds are slower, there's a $1,499 512GB model with the same price that will probably have the two NAND chips. The M2 MacBook Air gets a big redesign like the M2 MacBook Pro, with new colours, a bigger screen, a 1080p webcam, and MagSafe charging.
Also read: How To Remove Or Install Memory- MacBook Pro
About M2
On June 6, 2022, Apple announced M2, the first part of the next generation of Apple chips made just for the Mac. M2 is made with second-generation 5-nanometer technology. It improves on M1's industry-leading performance per watt by making the CPU 18 percent faster, the GPU 35 percent more powerful, and the Neural Engine 40 percent faster.1 It also has up to 24GB of fast, unified memory and 50 percent more memory bandwidth than M1. All of this is added to the completely redesigned MacBook Air and the updated 13-inch MacBook Pro by M2. It also adds new custom technologies and better efficiency.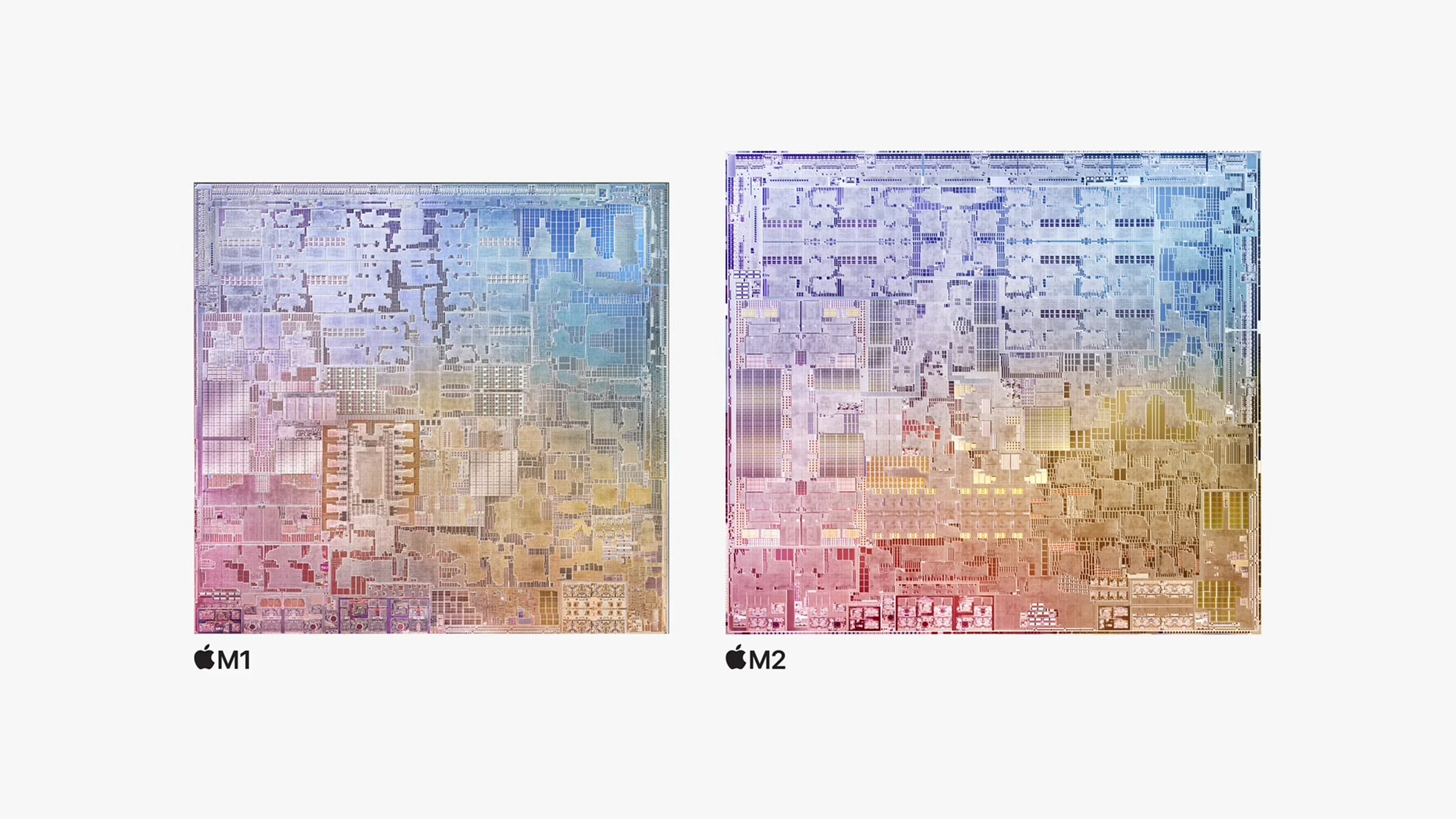 Johny Srouji, Apple's senior vice president of Hardware Technologies, said, "M2 is the first chip in the second generation of M-series chips, and it has even more great features than M1". "Because we are always looking for ways to improve performance while using less power, M2 has a faster CPU, GPU, and Neural Engine. With more memory bandwidth and new features like ProRes acceleration. M2 keeps up Apple's fast pace of innovation in its Mac chips.
Also Read:MacBook Air 2022 – All You Need To Know
Features of M2
More transistors means more memory.
M2's system-on-a-chip (SoC) is made with improved second-generation 5-nanometer technology. It has 20 billion transistors, which is 25 percent more than M1.
Performance that's faster and uses less power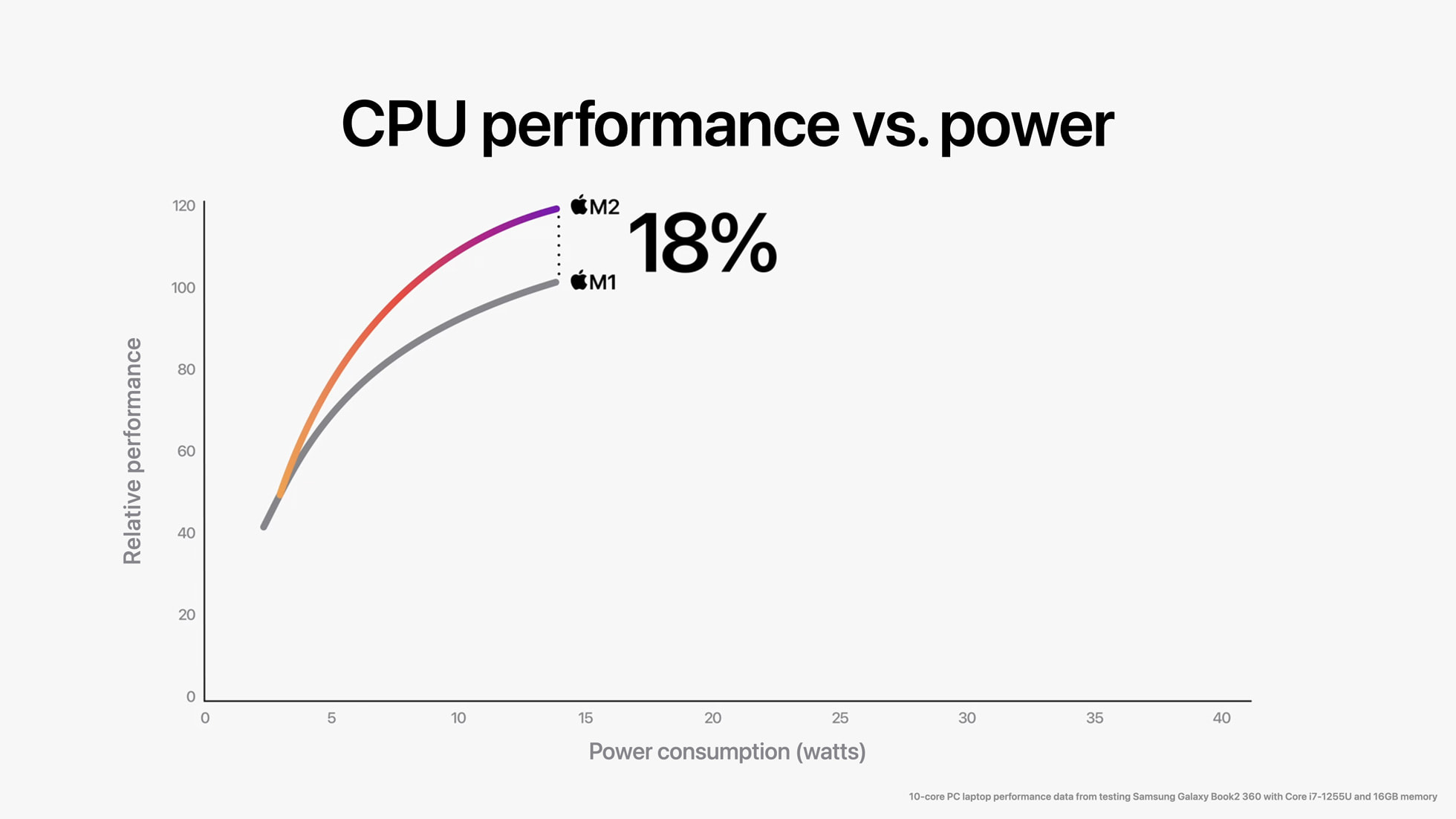 The new CPU has performance cores that are faster and a larger cache. The efficiency cores have also been greatly improved to give even more performance gains. Together, they give M2 18% better-multithreaded performance than M1. This means CPU-intensive tasks. Making music with many layers of effects or adding complex filters to photos can be done quickly. With very little power.
Also Read: MacBook Screen Stuck On Finder? Try These Fixes
Mac OS, M2, and Apps
MacOS was made to work with Apple hardware. The combination of macOS Monterey and the powerful new M2 gives users new levels of speed and productivity. Apple silicon gives Mac computers access to the largest collection of apps ever for Mac. This includes iPhone and iPad apps that can run on Mac, as well as universal apps that let M-series chips use all of their power.
Also Read: Why Buying macBook Air M1 Is Better Choice Than New macBook Air M2