Rain sounds in the background offer a lot of benefits. In iOS 15, Apple introduced background sounds, among which the rain sounds are becoming widely popular.
Talking about its benefits, it helps the brain calm down while doing a task or dealing with difficult emotions. In this stress-filled era, music and sounds are a great way to manage the madness of daily life.
Thus, rain sounds are one of the favorites for many listeners as it helps you fall asleep and increases your concentration.
Also Read: How To Fix Streaming Services Not Able To Play Content On iOS 15?
To Get Rain Sounds On iOS 15
Step 1: Go to the Settings app on your iPhone and scroll down to select Accessibility.
Step 2: Then, find the Audio Visual option and tap on it.
Step 3: Here, you will see the Background Sound Option, which is off by default.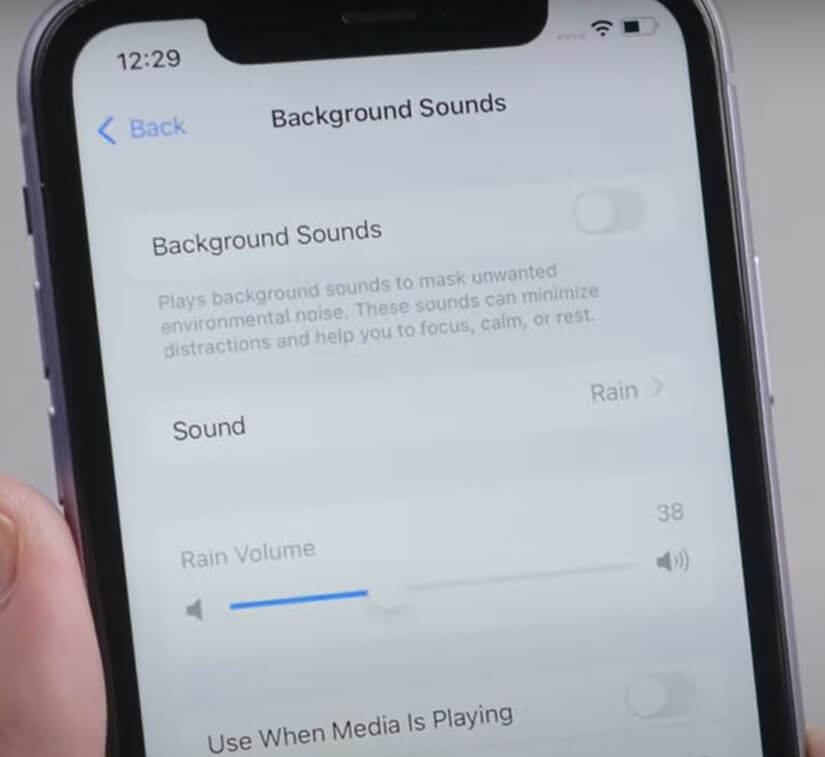 Step 4: So you go ahead and turn it on. By default, you will have rain sound playing.
Step 5: Go to the Sound option to find more sounds like Balanced Noise, Bright Noise, Ocean and Stream etc.
Step 6: Thus, you can tap on any of them to play in the background. Moreover, you can drag the volume button to increase or decrease the volume of the rain sounds.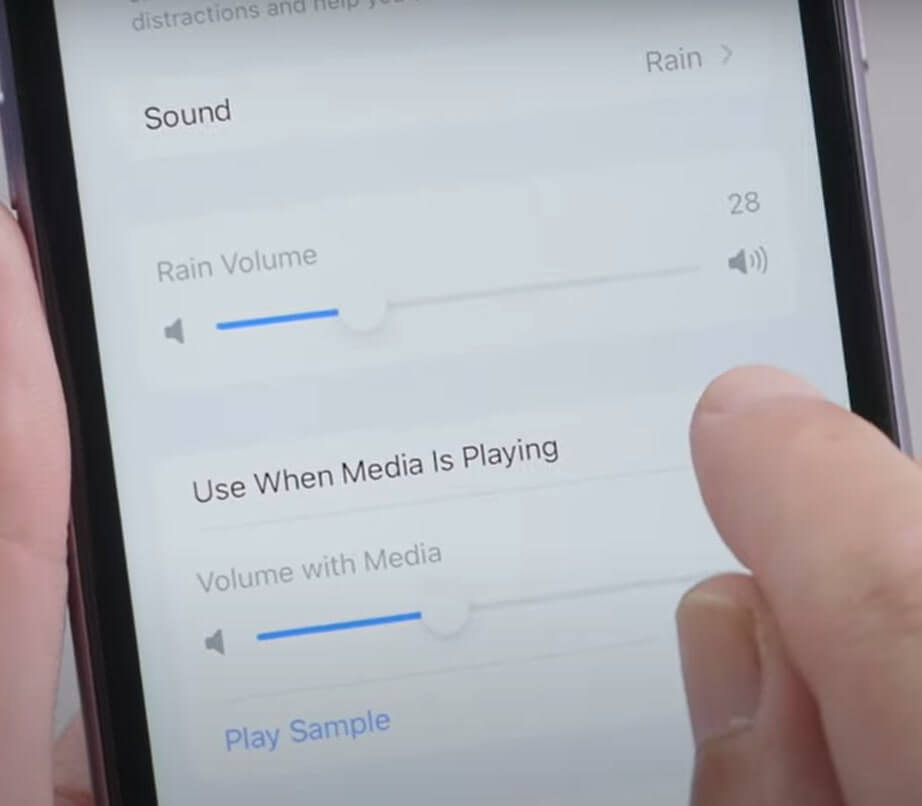 Step 7: You can also turn it on while you are listening to music. The second slide is there to balance the volume between sound and music.
Read: How To Share Screen On iOS 15?
How To Stop Rain Sounds On iOS 15 When Locked?
Step 1: When you enable them, background sounds will stop playing once your iPhone is locked.
Step 2: Thus, disable the option if you want to keep playing the background rain sound on the lock screen.
Must Read: How To Fix Unopened Mail Marked As Read In iOS 15?
How To Add Rain Sounds On iOS 15 To Control Center?
Step 1: Go to Control Center in Settings, where you can scroll down and find a hearing icon.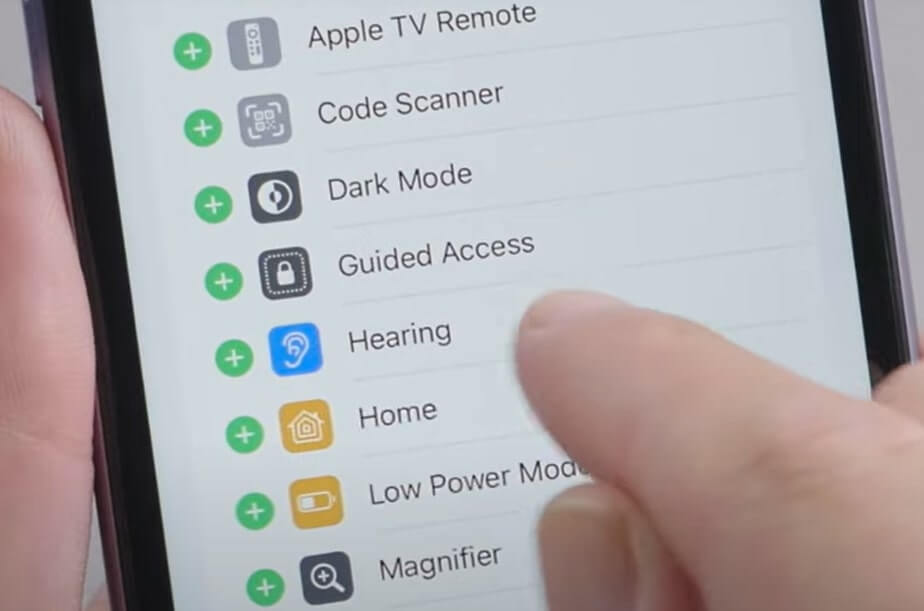 Step 2: Click on this option to add it, and you can enable Rain Sounds from the Control Center.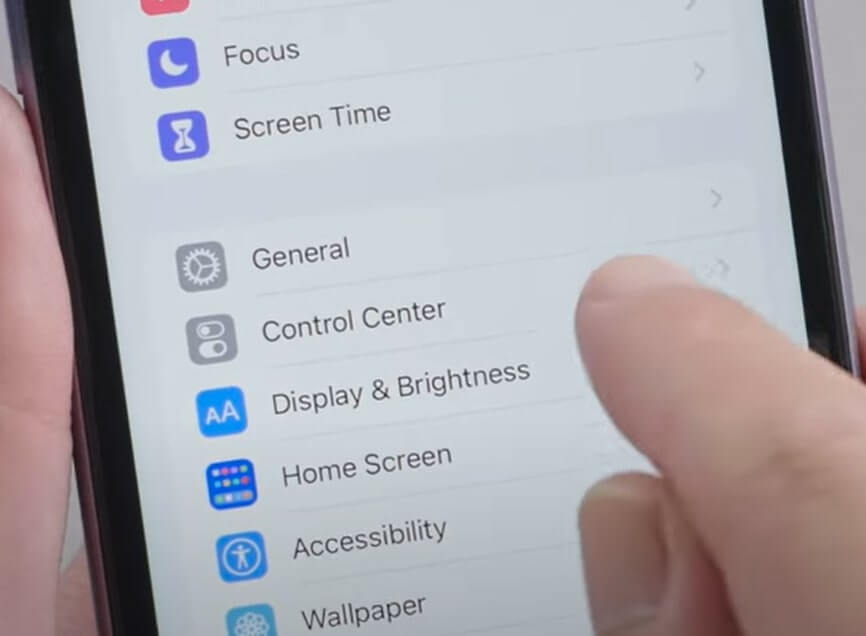 Now you can use it while playing a song, browsing the internet, checking your photos and so on.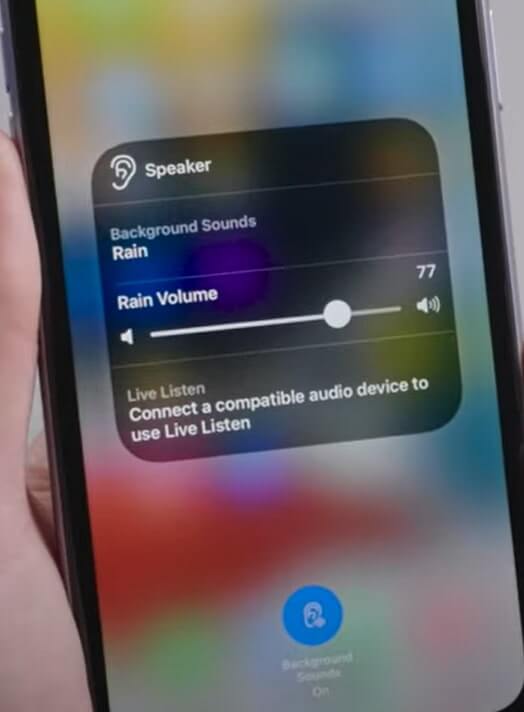 How To Turn Off Rain Sounds On iOS 15?
To switch off the rain sounds in your iOS 15, you have to go to the Settings app, click on General and then Accessibility.
Once again, scroll down to find Hearing and find Phone Noise Cancellation. Toggle the switch off, and the rain sounds will turn off.
Must Read: How To Jailbreak iOS 15?
Is There A Noise Cancelling App For iPhone?
There are two noise-canceling applications you can use for iPhone, which are Krisp and Denoise. Denoise is great as it removes the background noise completely. Therefore, you can trust Denoise to remove the background noise when you record any audio or video.
The best part about the Denoise app is that if some background noises stay by mistake, you can go back and remove them. For that, you can use the interactive waveform analyzer. Mark the spot where you think there is interference, and the system will remove it.
Krisp is a free tool that removes background noise from your end to give the receiver a clear sound. Furthermore, Krisp will cancel your background noise up to two hundred and forty minutes per week. If you want more time, then you will need to subscribe to their paid version.
Should Read: How To Fix FaceTime App Waiting For Activation?
What Is Live Listen In iOS 15?
Live listening is a new introduction to Apple music where listeners can pretend to listen to the music live. However, it only works when you use your AirPods to listen to songs.
You will experience a raw and real-time experience as if the singer is singing right now for you.
To access this feature:
Step 1: Upgrade to iOS 15 and connect your AirPods to your iPhone.
Step 2: Go to the Settings app on your iPhone and scroll down to find Accessibility.
Step 3: Moreover, scroll down and locate the option to Hear and click on Audio/Visual.
Step 4: Switch on Live Listening.
iPhone users are going on about the stunning experience of using the live listening feature.
Read: How To Use iPhone Background Sounds In iOS 15?
Conclusion
There are plenty of advantages of enabling rain background sound on your iPhone or iOS device. It creates a great ambiance for you to focus on your work and enjoy the sound simultaneously. Moreover, it is also a great for those who struggle to sleep as it blocks stressful environmental sounds.
Also Read: iOS 15: How To Use Background Sounds To Minimize Distractions?