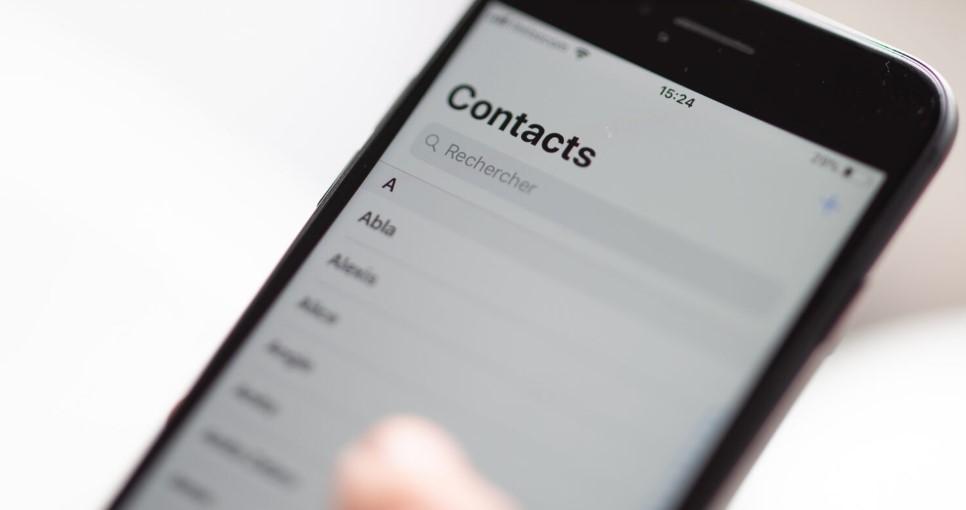 Keeping track of your call history and logs can prove to be valuable, particularly when you want to reach out to someone you've spoken with before but neglected to save their contact details. However, if you've mistakenly or deliberately deleted your call logs, there's no need to panic.
This guide will assist you in recovering your call history and retrieving all the relevant logs. We will discuss diverse techniques for restoring your iPhone call history, depending on your situation and the tools available to you. Regardless of the reason for the deletion, this guide has got you covered, and you'll have your logs back in no time.
Also Read- How To Delete Huge Numbers Of Contacts In iPhone
Can I retrieve deleted call history on my iPhone 14?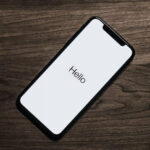 Indeed, you can recover deleted call logs from your iPhone, and it's not as troublesome as it may seem. When call logs are deleted from an iPhone, the space they occupied is not immediately freed up. Instead, it remains reserved until new call logs are added, leaving a window of opportunity for their recovery.
Recovering deleted call logs from an iPhone is not entirely complicated. To maximize your probability of success, it's advisable to disconnect your phone from Wi-Fi and sidestep performing any actions that may overwrite the deleted data. By taking these precautions, you can increase the likelihood of retrieving your deleted call logs.
Methods to retrieve deleted call history on iPhone 14
The potential for data recovery largely hinges on how the data was lost. For instance, data that was lost due to factory reset or physical damage is typically more challenging to recover. Conversely, in most cases, deleted files can be restored with ease. So, if you wish to recover your deleted call history on your iPhone 14, reliable data recovery solutions can help you retrieve your lost data.
Further, recovering a deleted call history from your iPhone can be executed through a variety of means. There are three prominent methods that you can consider: retrieving call history through iTunes, retrieving Call History from iCloud Backup or utilizing a third-party app. Each option presents its unique advantages and limitations, so it's worth considering them all before deciding on the best course of action. Here is a thorough explanation of each approach to help you determine which one is best suited to your particular circumstances.
Also Read- iPhone 14 Overheating Issue- Finally Solved With Quick Steps
Method 1: Retrieve Call history through a Third-Party App
If you find yourself in a circumstance where you have lost your iPhone call history and have no backup available, there is still hope. A steadfast third-party application such as Anyrecover (iOS) or PhoneRescue for iOS can help you retrieve your deleted call logs. By using Anyrecover (iOS), we will guide you through the process of restoring your call history without a backup.
In this approach, we'll walk you through how you can recover your call history without a backup by utilizing Anyrecover. Besides, Anyreocver has been utilized by over three million people to recover deleted files from their iPhones. The benefits of utilizing this app are numerous, including the attribute that you do not have to reset your iPhone before utilizing it, and no backup is necessary. All you need to do is install the app on your PC or Mac, and you'll be well on your way to recovering your lost call history, so without further ado, let's dig in!
To recover your deleted call logs utilizing Anyrecover (iOS), you'll require to begin by downloading and installing the app on your Mac or PC by using the attached link. Once the installation is complete, open the app and click on the Smart Recovery tab on the menu bar.
Once your iPhone is connected to your computer using a reliable lightning cable, proceed to select the appropriate option based on your specific situation. In this case, you would choose the Call History option and click on it, which will redirect you to the corresponding module. From there, the application will begin scanning your device for any recoverable call logs.
Once the scanning process is concluded, you will be able to witness the call logs that were discovered. You can either select all of them or solely the ones you want to recover. Afterward, click on the Restore to Device button to retrieve the selected call logs and restore them to your iPhone.
Also Read- How To Unlock Disabled iPhone 14 – 5 Quick Ways
Method 2: retrieve deleted call history Using iCloud backup
If you have an iCloud backup from before your call history was deleted, you can restore it. However, keep in mind that restoring an iCloud backup requires resetting your iPhone to its factory settings. This indicates that any data added to your device since the backup was created will be lost, so make sure to save any important files separately.
Following are the steps you need to follow to retrieve deleted call history Using iCloud backup:
First, you require to open the Settings app, and then proceed to General, after that, you need to simply click on Reset, and lastly select Erase All Contents and Settings.
Next, you require to tap on Erase Now and enter your password to confirm and after that just wait for your device to erase all data and settings. Then, you finally require to select Restore from iCloud Backup and sign in using the same Apple ID as before.
Lastly, you require to pick the most current backup file out of all backups and wait for the data to restore. Your call history data and settings will furthermore be restored to your iPhone.
Also Read- Chrome Too Slow On iPhone? 5 Ways To Speed It Up
Method 3: Retrieving Call History Via iTunes or Finder
Backing up your iOS device to your computer utilizing iTunes or Finder is another way to save your call history. Backups contain all of your device's content and settings. However, like the iCloud method, this method requires having a backup from before you deleted the call log and resetting your iPhone, restoring from that backup. Keep in mind that all data added after the backup will be lost. Further, to recover your call history on your iPhone from an iTunes or Finder backup, follow these steps:
For this method, you require to connect your iPhone to your Mac or Windows computer utilizing a USB cable and launch iTunes or Finder.
After that, your iPhone icon should be seeable in the left sidebar. Then, you require to click on the iPhone, and finally tap on the option of Restore Backup to initiate the backup process.
Just like in the prior method, you just require to select the most recent backup file from the list and confirm Restore. Ensure that your iPhone stays connected to the computer during the restoration procedure. Remember to save your crucial files before proceeding with the restoration process.
Also Read- 10 Amazing iPhone Tips and Tricks (2023)
Why do iPhones delete call history?
The iOS operating system on iPhone devices has a limitation where it can only store up to 100 call records in its memory. This means that if new call history is generated, the older call records will be overwritten automatically, resulting in a loss of older call history. The call history includes both incoming and outgoing calls, and once the limit of 100 records is reached, any new calls made or received will result in the oldest call logs being removed to make space for the new ones. But, if you want to retrieve deleted call history on iPhone 14, use the methods mentioned above.
Also Read- Use Elgato EpocCam to Elevate Your iPhone Camera