iPhone 13 is the much-awaited smartphone of the year. And after waiting for a long time, Apple has finally let the beast out with an impressive design and swoon-worthy looks. From high definition display to revolutionary touch, iPhone 13 is worth all the wait.
The developer team at Apple has, as always, stood up to their promise of delivering what I call is a meticulous piece of art in technology. So here's to the designers, developers and core team of the iPhone 13 that deserves all our applause!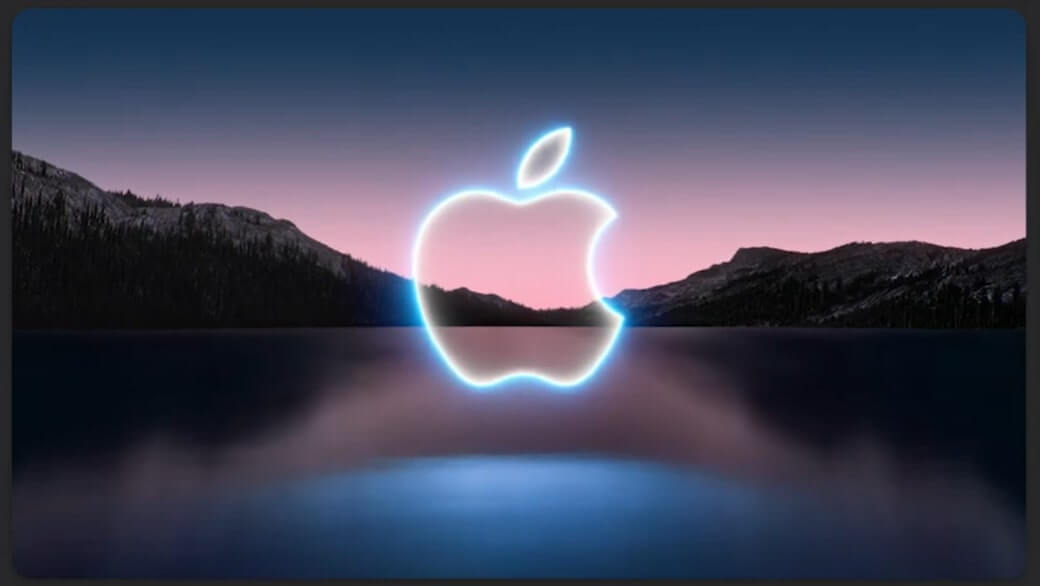 In today's blog post, I am thrilled to share the new features and upgrades that iPhone 13 Mini, Pro and Pro Max have brought for us in 2021. So, let's dive straight into it.
Also Read: Apple Releases The Watch Series 7 With An Advanced Display And Sleeker Look
Price And Availability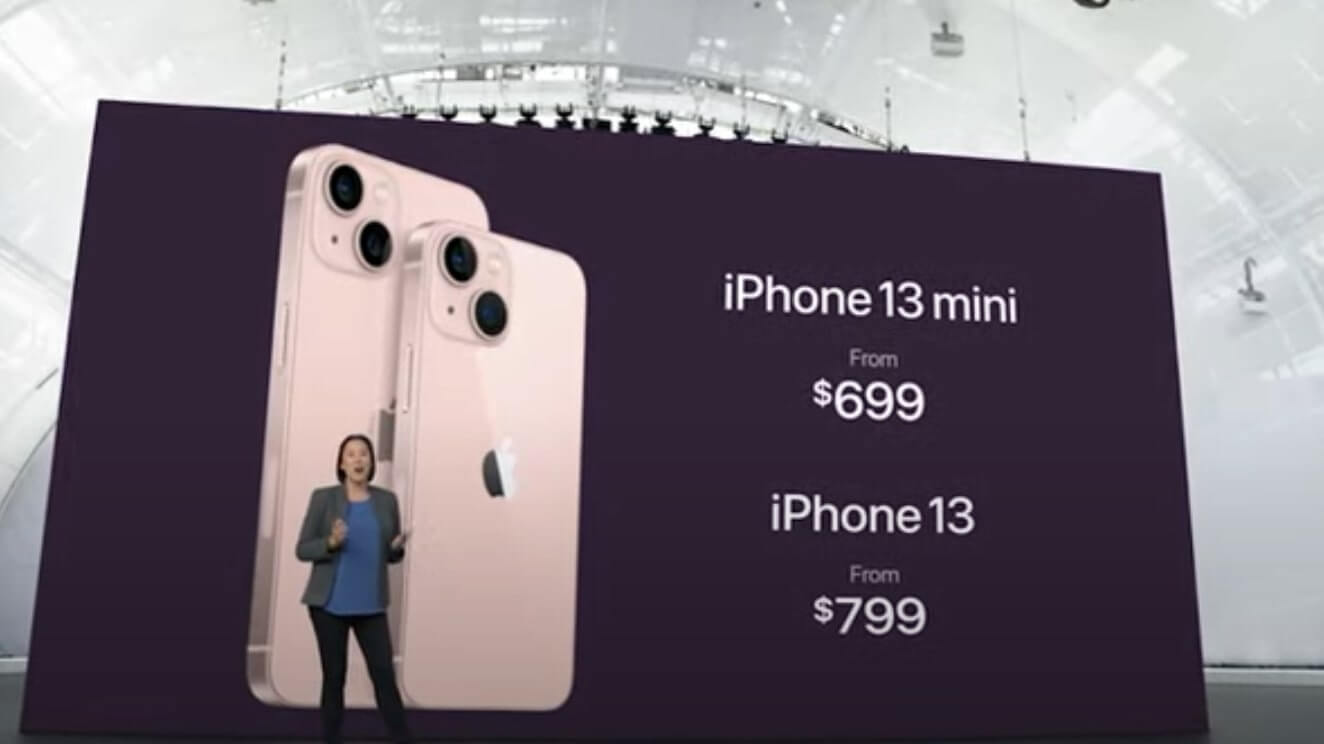 The brand new iPhone 13 and iPhone 13 Mini are priced at $799 and $699, respectively. They come in storage ranging from 128 GB, 256 GB and 512 GB to store all your data conveniently. You can pre-order iPhone 13 and iPhone 13 mini this week, and they will be available by next month.
iPhone 13 & iPhone 13 Mini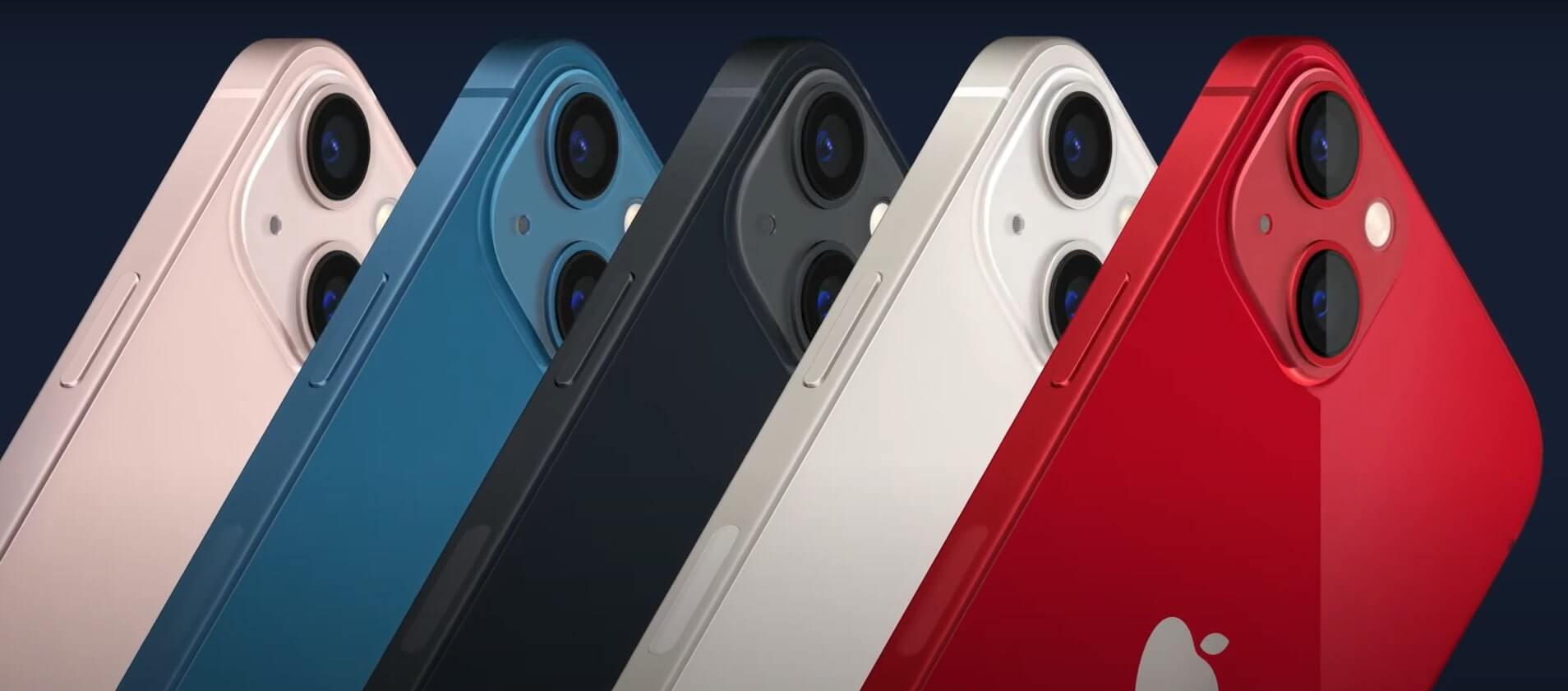 iPhones have been the center of the user's daily life since their inception. iPhones are truly a great smartphone for connecting with loved ones, sharing news of the world, playing games, watching movies, and capturing beautiful photos. And with iPhone 13, Apple is only pushing its capabilities as a smartphone as it continues to remain the most powerful phone in the world.
Design
It has a sleek, flat-edged design that is impressive with the new ceramic shield front. Currently, it is the toughest smartphone to exist with waterproof IP68, an industry-leading resistance.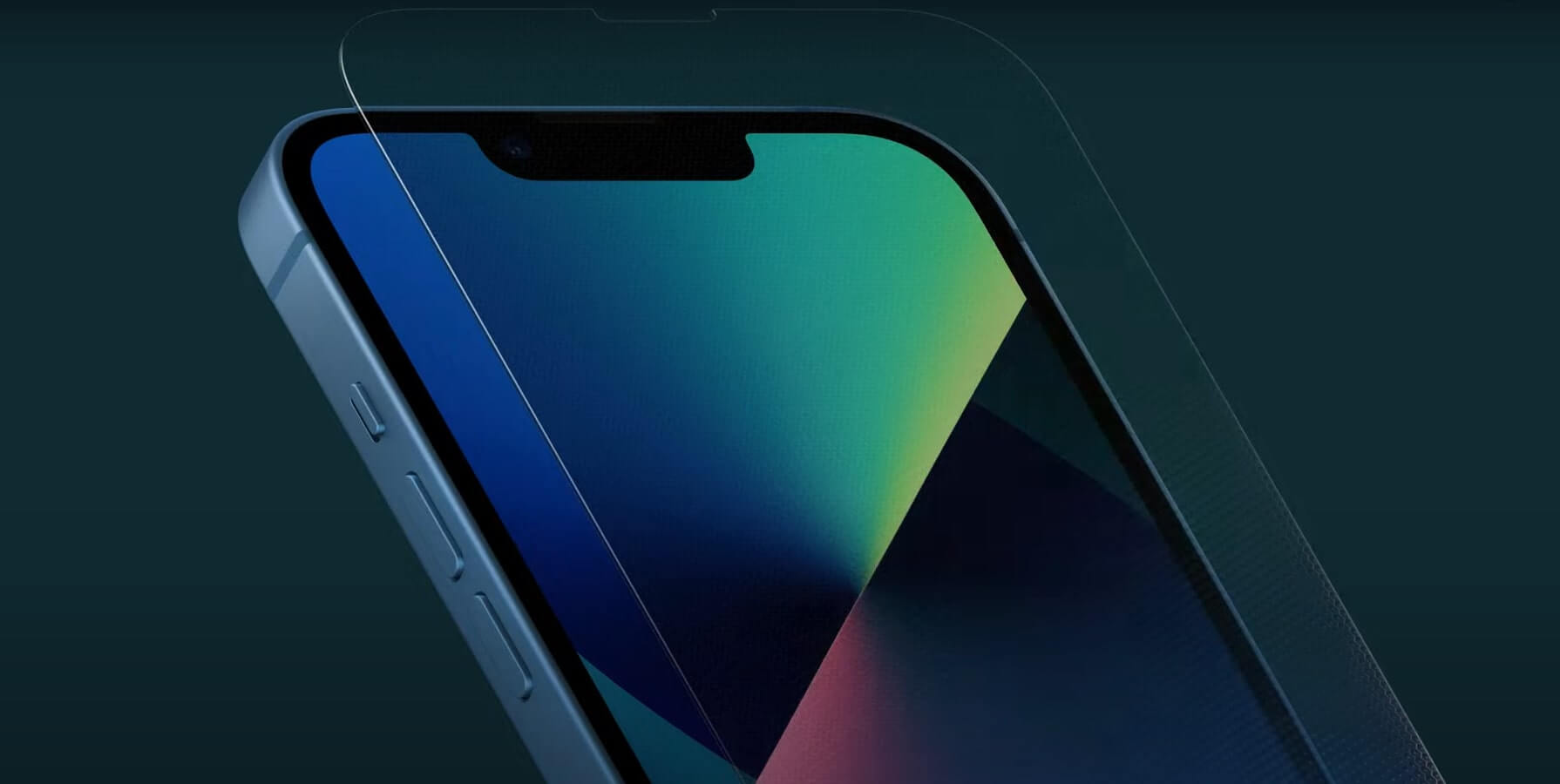 Moreover, the advanced dual-camera system comes with diagonally arranged lenses and an aerospace aluminum frame. In addition, this phone comes in five new colors, including all-new Pink, Blue, Midnight, Starlight and Red.
The front camera is re-engineered to give you a large display area while reducing its size by twenty percent. However, you will be surprised that it continues to capture great pictures, face ID, and so much more.
iPhone 13 Is Environment Friendly
Unlike other smartphones, iPhone 13 is taking the SDGs seriously, and Apple has come up with smart ideas to save the environment. The antenna lines you see on the new iPhone 13 have been manufactured with upcycled plastic water bottles which is commendable.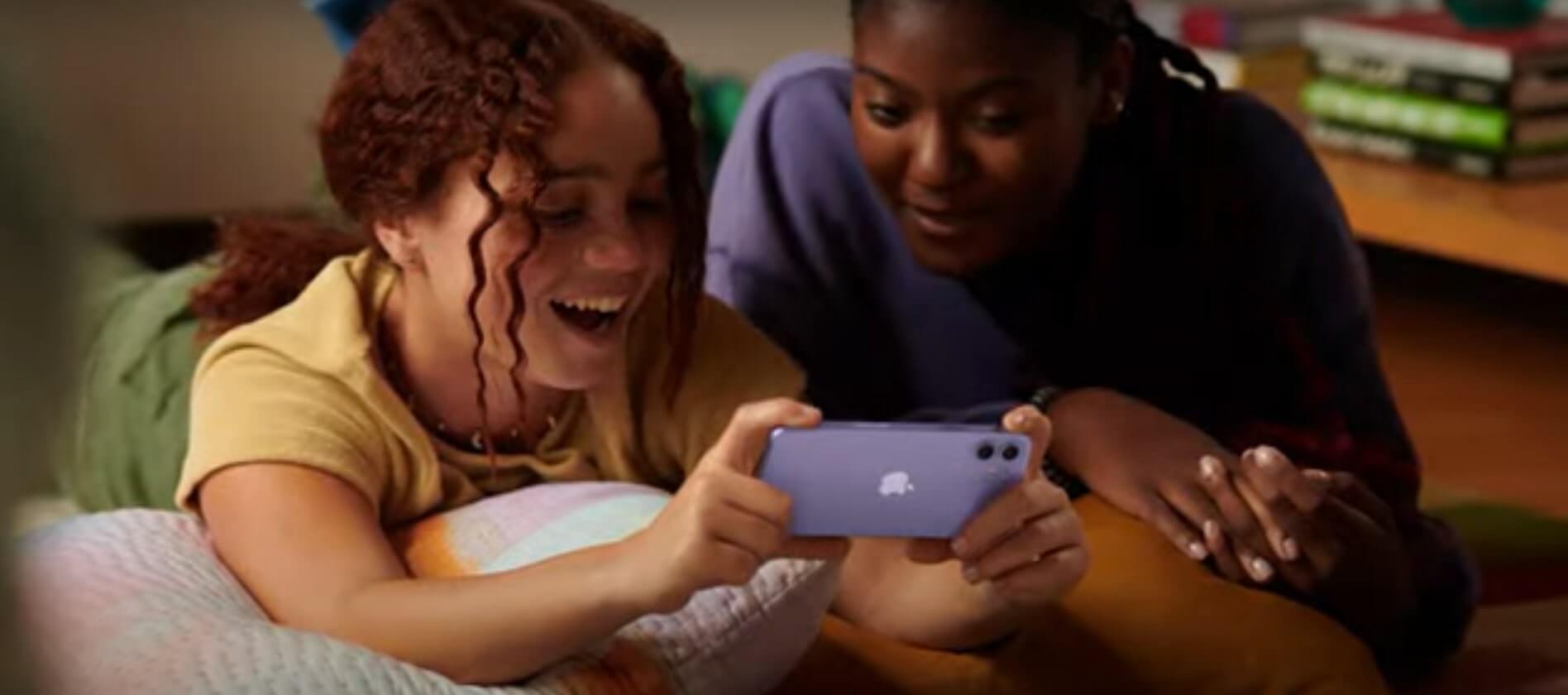 Moreover, the hardware is re-architected under the hood to make room for new technology and a bigger battery.
Display
Both the iPhone 13 and iPhone 13 mini-feature an advanced Super Retina XDR display. It is 28% brighter and has up to 800 nits which is mind-blowing for viewing while you're outside in the sun. Moreover, if you want to view high display content like pictures and views outside, you can increase the brightness to 1200 nits.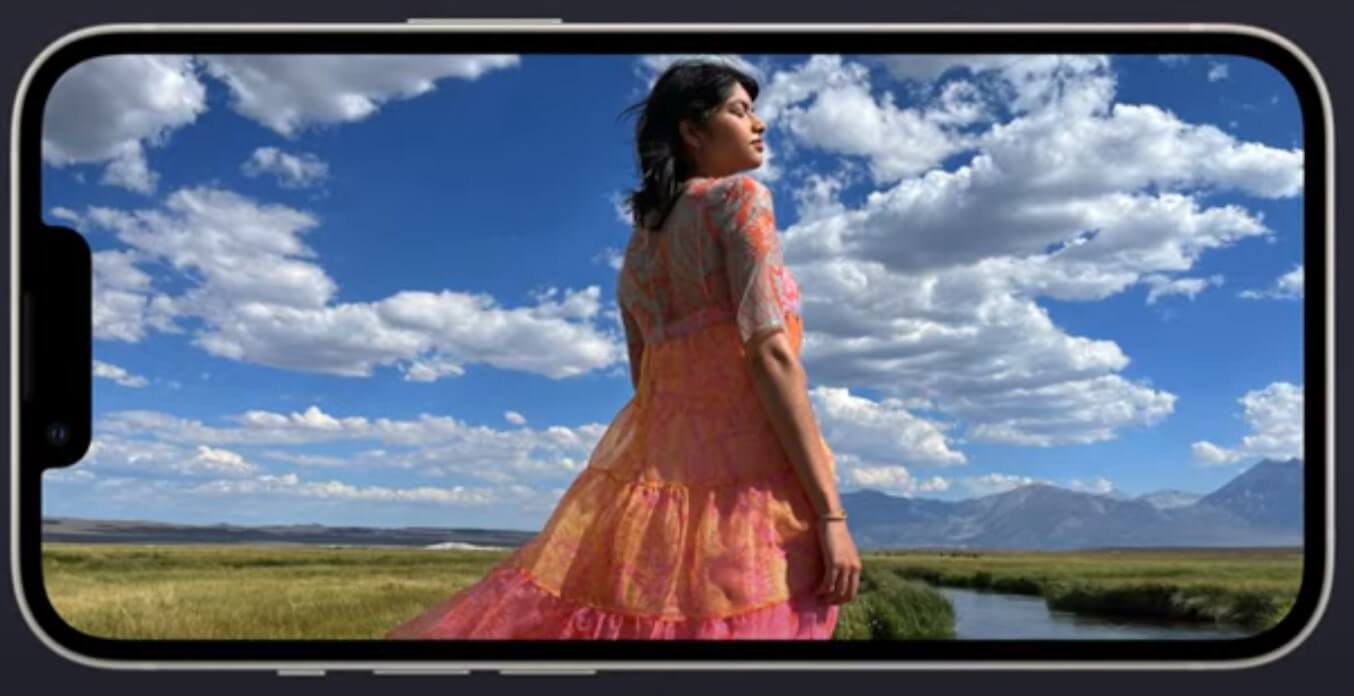 With an incredible contrast ratio of OLED Display, you can see Black and other colors pixel perfect. In addition, this new retina display supports Dolby Vision, HDR10 and HLG. A powerful combination to give you an immersive viewing experience.
Powerful Performance
Apple is proud to launch its super-fast A15 Bionic chip. Anyone who has ever used an Apple smartphone will tell you that it is the fastest processor on the planet. Moreover, its competitors are only trying to catch up from two to three years back.
The Apple silicone is one of the most powerful parts of the engine that delivers high efficiency and speed. At its core, A15 uses five-nanometer technology, which enables developers to include 15 billion transistors.
In addition, Apple also promises that you will be able to fly through a heavy workload smoothly with their 6-core CPU and two high-performance cores and two high-efficiency cores.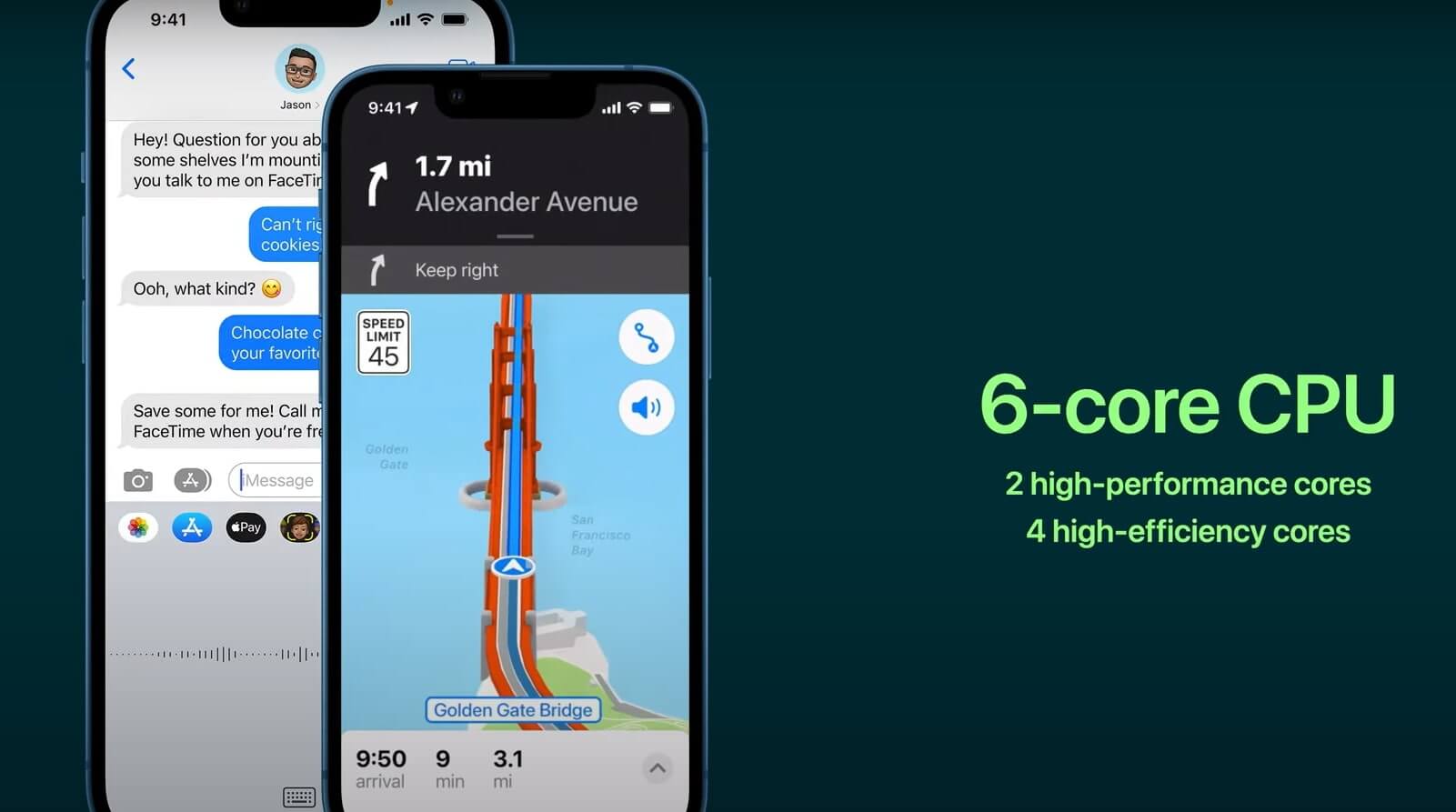 iPhone 13 and mini include all that give you 30% super-fast graphics for playing games and watching movies. The new 16-core Neural engine continues to push the boundaries of machine learning. It is capable of pulling off 15.8 trillion operations per second.
This is made with integration from camera software and hardware teams making image processing a lot faster. Moreover, you also get a faster ML computation with features like Live Text and Maps in iOS 15.
Benefits Of Super Fast Processor
iPhone 13 and mini allows you to point your camera towards a text and instantly take action. For example, you can buy tickets or get directions without any problem in less time.
In addition, the ML computation enables Apple developers to do more as it is available across the bionic chip. For example, you can use the Swing vision app to run smoothly on powerful core ML and AR models.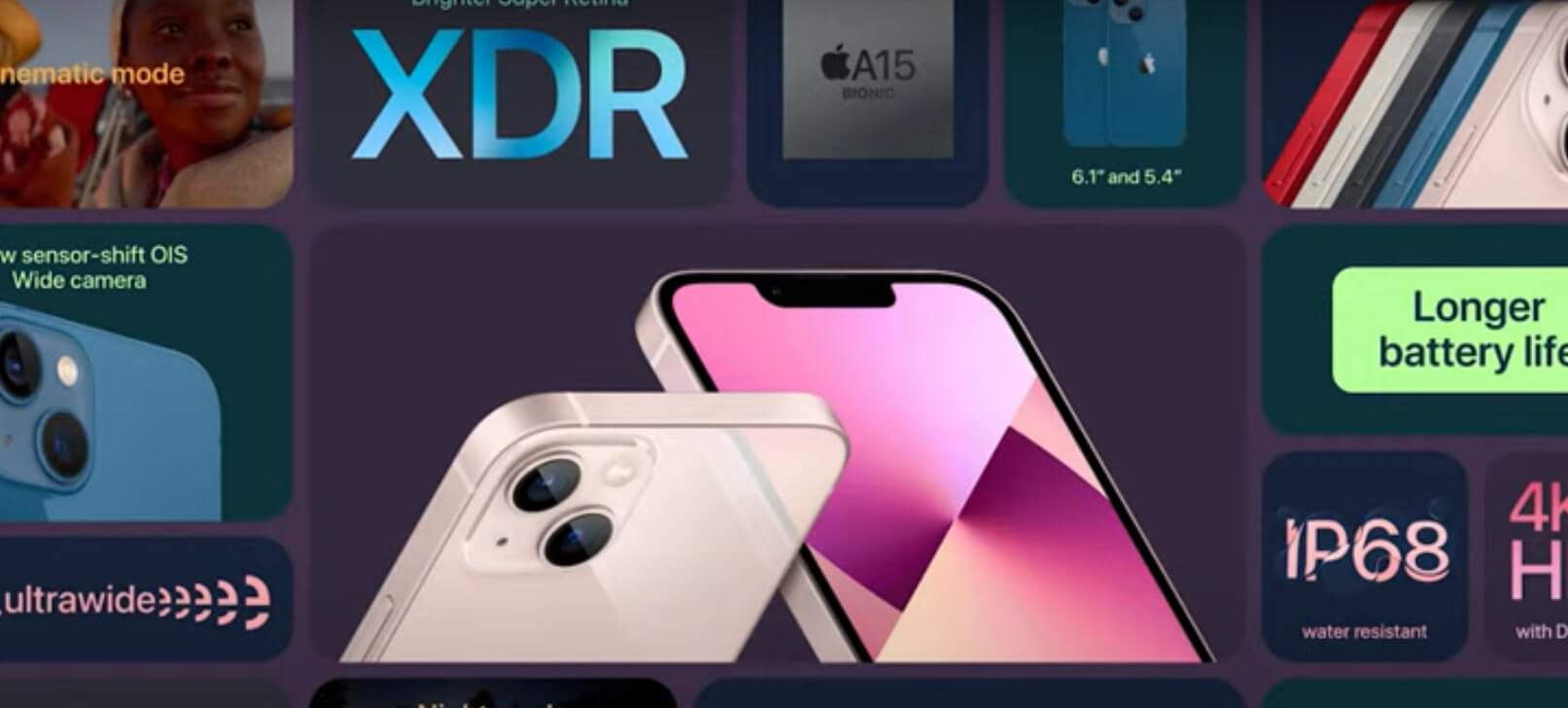 You can do all of this in real-time, which helps in video analysis and coaching etc. The ML addition also helps in using PeakVisior that helps you to navigate the outdoor and detailed rich 3D maps when hiking and camping. Furthermore, you also get an app called Seek that recognizes fifteen million plans and animals around you.
iPhone 13 Camera
The A15 Bionic chip powers the next-generation iPhone cameras with an image signal processor and computational photography. With the most advanced dual-camera system, you can take any shot in the wide camera mode. You also get 47% brighter pictures through the 12 mega-pixel wide and 1.7-micron pixel that comes with the ability to gather light.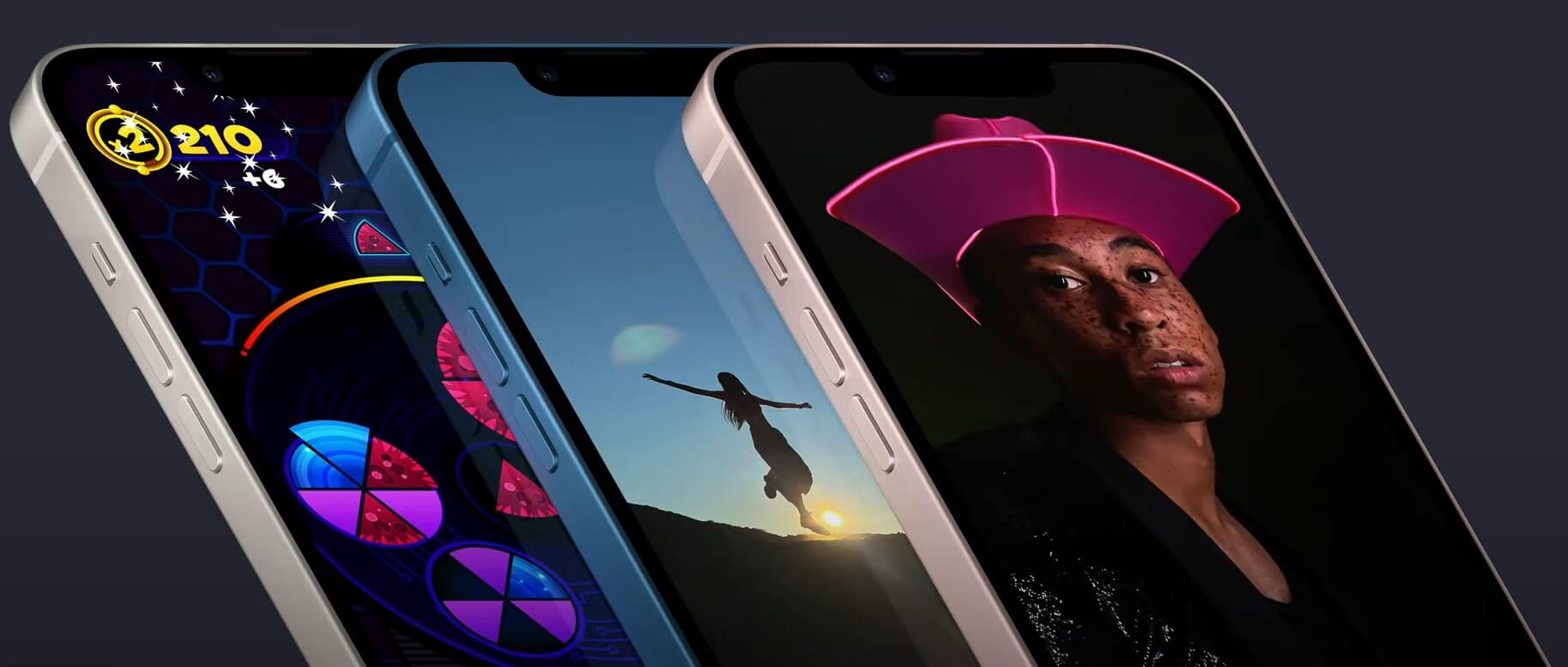 The new iPhone 13 camera f/1.6 aperture, 26 mm focal length, seven-element lens and 100% focus pixels. Do you know what's better than before? The sensor shifting optical image stabilization is the first-ever feature to be available in a dual-camera smartphone.
Apple is integrating it in both the iPhone 13 and the iPhone 13 mini. Through these features, you will be able to capture pictures in a dark area.
Video
iPhone 13 and iPhone 13 mini is bringing to you a new Cinematic mode in videos that uses wrap focus. Cinematic mode allows you to capture moments and videos in a way you have not done before, even though you're not a professional filmmaker.
It guides the viewer's attention to what's happening and use the technical learnings with computational algorithms so that you can create cinema-grade photos. From sensor-shift focus to low-light performance and 4K videos with the true-depth camera make it a great buy in 2021.
5G Network
Millions and millions of iPhone users are already using the 5G network for faster uploads, downloads, playing games, shoot videos and so on. Apple has added more antennas and radio signals for better performance while you're travelling.
In addition, Apple has collaborated with more carrier partners so that you can get the best call network, accessing the internet and so on.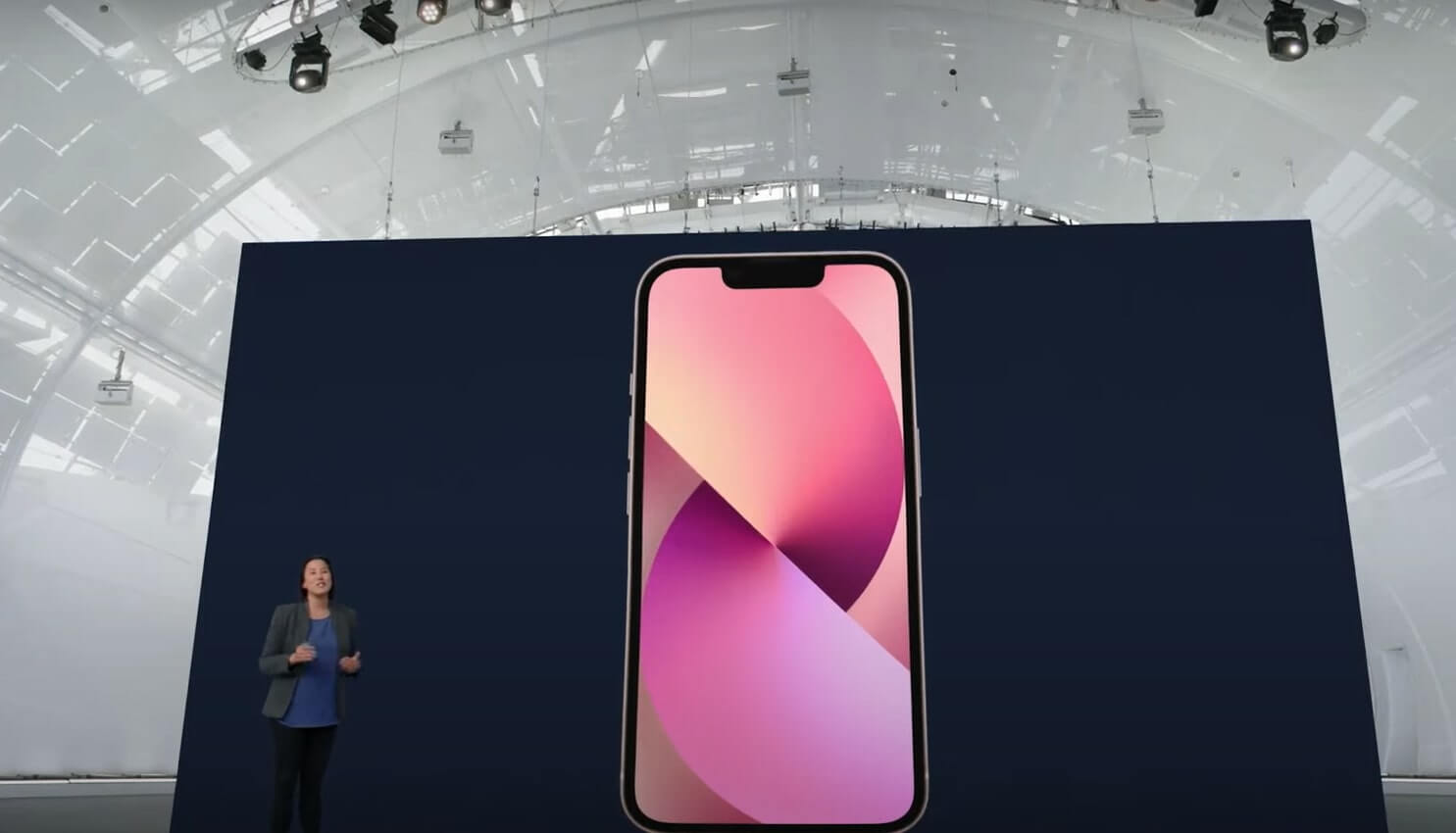 By the end of this year, the team of Apple assures that they will have partnered with over 200 carrier brands in more than sixty countries and regions. Therefore, now you can access your games, readings and work from any place without a problem.
Battery Life In iPhone 13
iPhone 13 and iPhone 13 Mini come with a faster chip, a brighter display, and a high-performance camera. But will all of this affect your phone's battery life? No, Apple has a plan for that as well. Contrary to your belief, iPhone 13 and 13 mini users will experience two hours and a half and an hour and a half more battery life in comparison to the predecessor.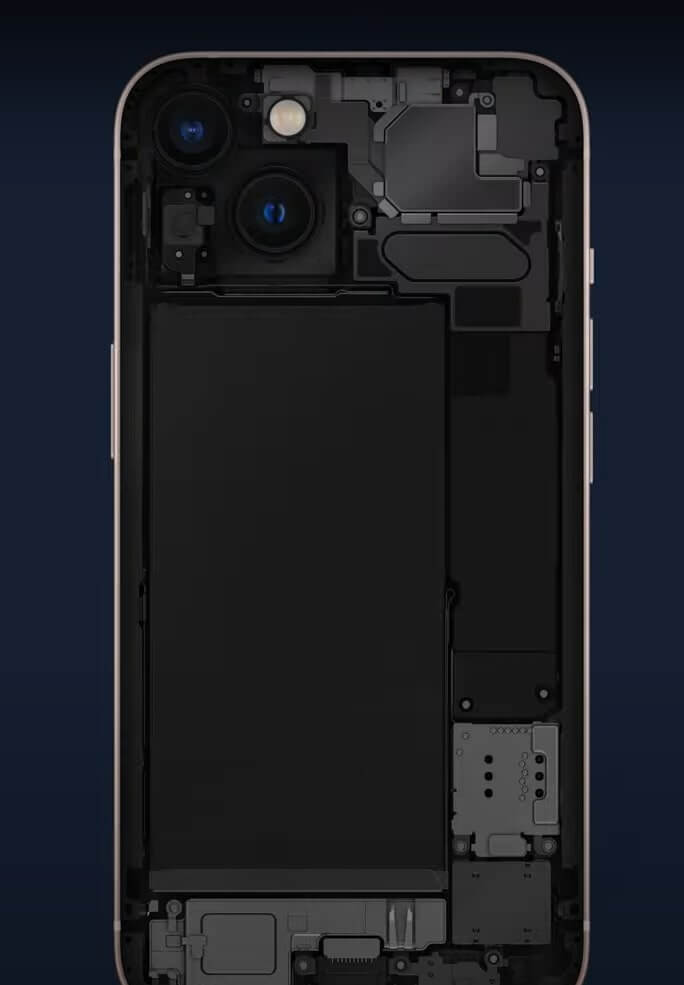 This is possible because the battery is also powered by an A15 Bionic chip, bigger batteries, and a super-fast and smart processor. Intelligent integration of both hardware and software makes this a reality. The smart data mode automatically shifts your iPhone to LTE when your phone does not need any 5G.
Privacy In iPhone 13
Privacy is built-in from the beginning in the iPhone and iOS as in the iOS 15, Siri uses on-device speech recognition. Siri requests not to leave your iPhone by default. You also get intelligent tracking prevention that helps in preventing trackers from profiling you using your IP address.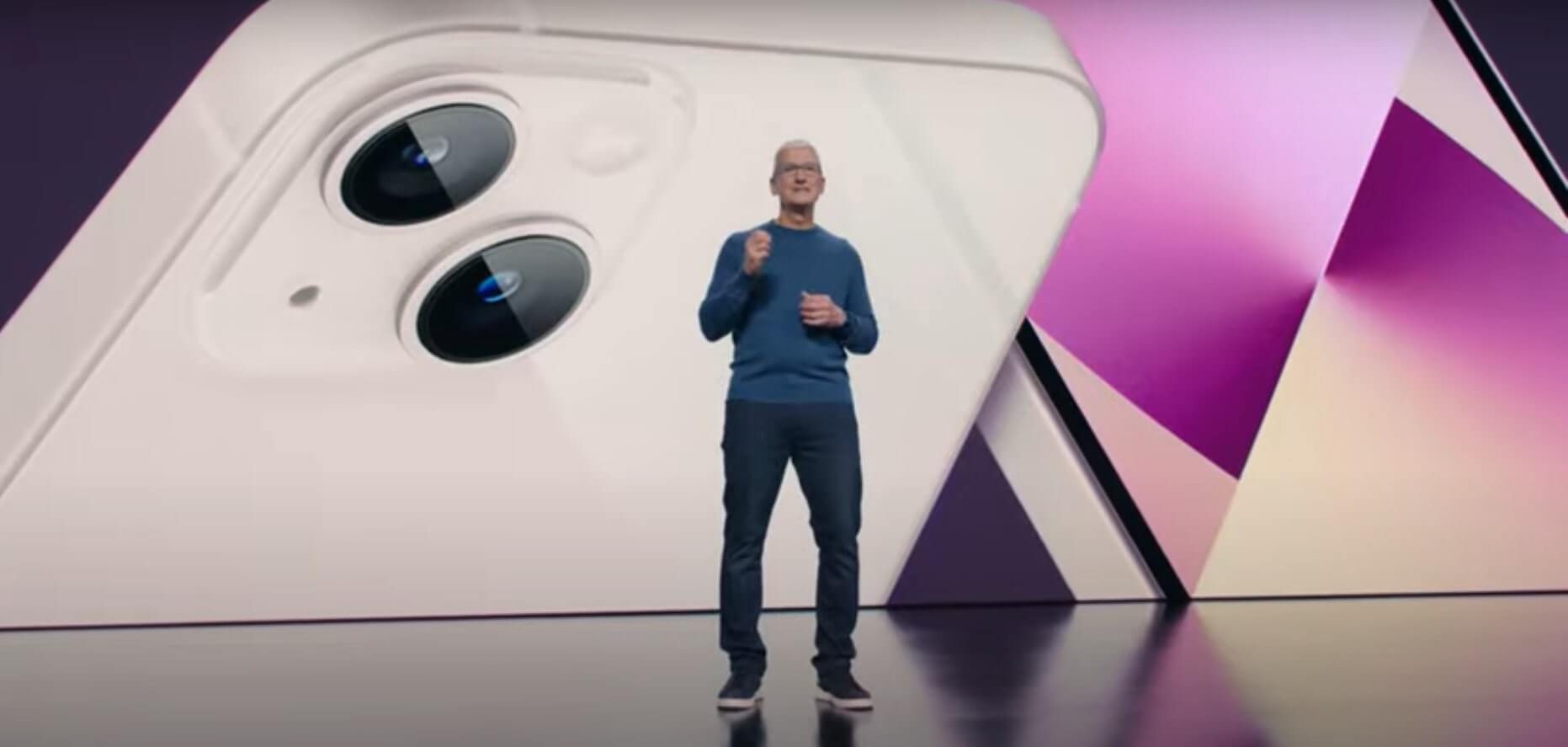 Moreover, iPhone 13 also includes mail privacy protection to hide your IP address and stops senders from tracking your mail activity.
MagSafe For iPhone 13
MagSafe had been a hit among iPhone users since its launch last fall. From multi-chargers and swiveling charger stands to cases, wallets, car mounts and tripods, along with charging your accessories. For example, the MagSafe Battery Pack. In iPhone 13, Apple is bringing a host of cover cases like leather, silicone and clear cases in various colors that will work in sync with MagSafe.
Moreover, they are also introducing a new MagSafe leather wallet that supports Find My. This product will give you a notification in your app. You can use it to see the exact location where you left your wallet .
Conclusion
iPhone 13 and its mini version are the most powerful, efficient and effective smartphones on the planet. Apple is leveraging its standard with every upgrade, and we can't wait to see what it has in store for us in the future. The latest iPhones have stunning features like a dual camera, ultra-fast bionic chip, ceramic front and 5G network.